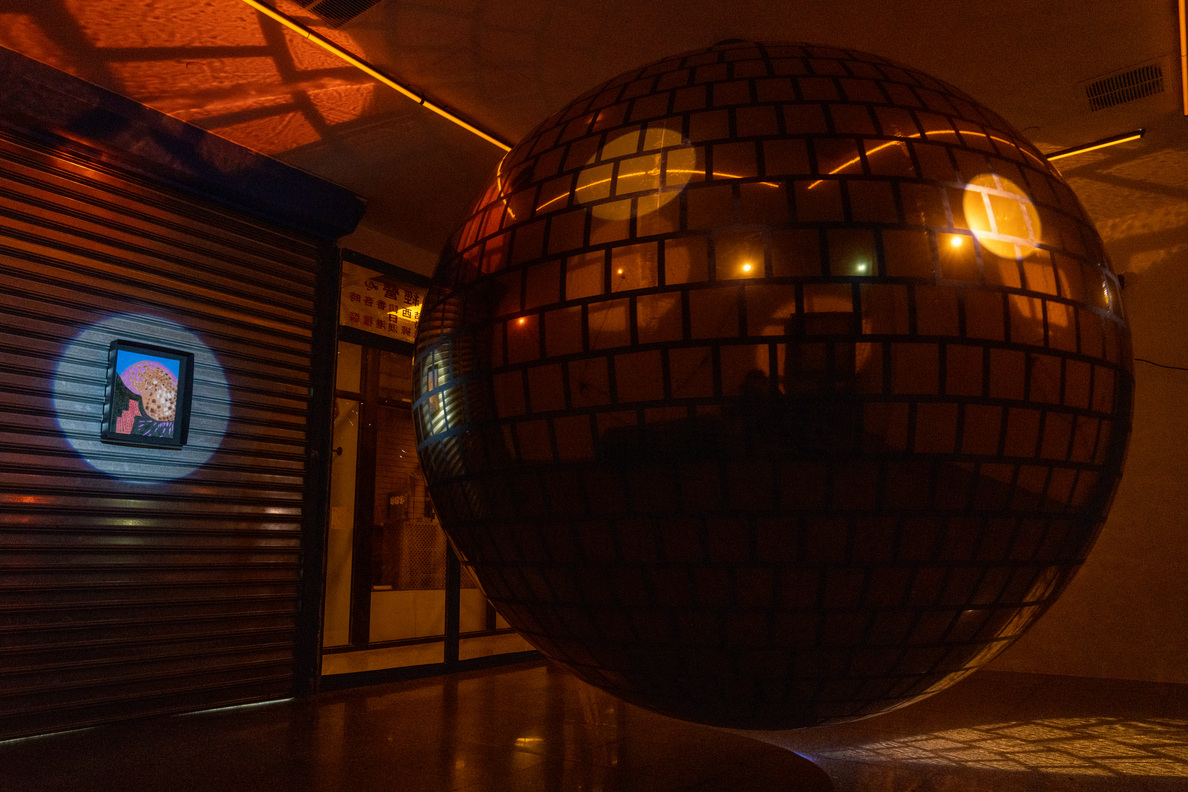 "I went into OCDChinatown, I looked at the space, and I thought, I want to put a giant disco ball in there," remembers Nao Bustamante. The cult interdisciplinary artist is known for works as riotous as Indig/urrito, 1992, where she strapped a burrito onto her hips and asked white men to apologize for years of Indigenous oppression by taking a bite out of it; or more recently, "Grave Gallery," the art space she launched this spring on a 3-by-7 funeral plot in the Hollywood Forever Cemetery in Los Angeles.
Bustamante's work overwhelms, stirs the pot, and brings the inside out. Her latest solo show, at OCDChinatown in New York, is no exception. With "Brown Disco," the artist pays homage to the spatio-temporality that is the club. She fills the gallery's tight shopping mall white cube with the titular brown disco ball, a slowed-down Donna Summer soundtrack, and a live microphone waiting for a voice. In "Friendship as a Way of Life," French philosopher Michel Foucault calls friendship "a desire, an uneasiness, a desire-in-uneasiness." Bustamante's "Brown Disco" is a testament to the intricacies, anxieties, and opportunities togetherness affords us. To mark the show's opening tonight, CULTURED called up the artist and 2023-24 Rome Prize winner to talk shit flowers, slo-mo karaoke, and soft memorials.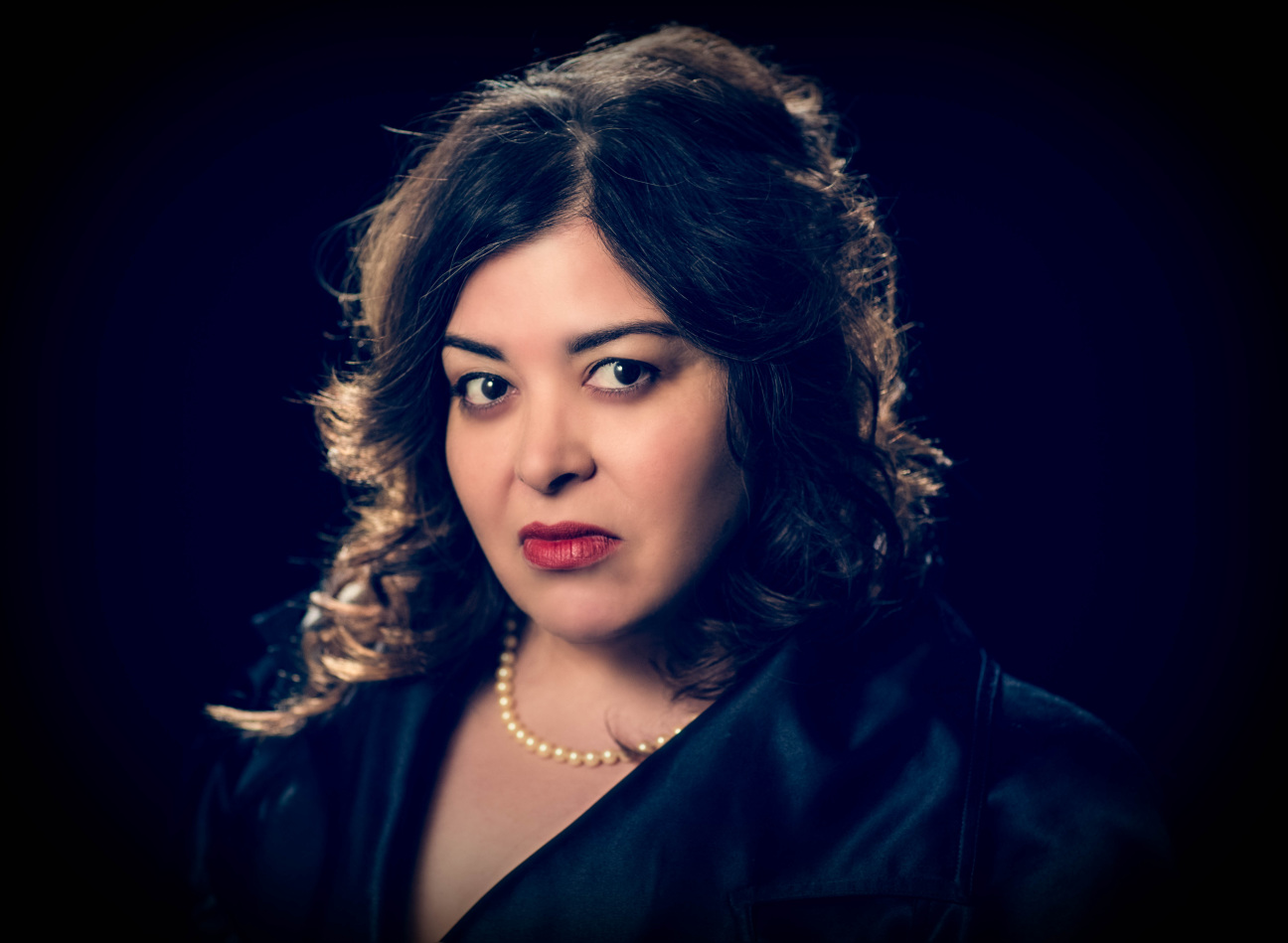 CULTURED: Tell me about the genesis of "Brown Disco" and the process of making the work.
Nao Bustamante: This work was a confluence of things. I call my ideas "brain burs," like something that just sticks and keeps scratching at your brain. The genesis for this work was really way back when I went on that TV show Work of Art. I took a painting lesson from a dearly departed friend of mine, Castellano, and he told me, "Don't mix your colors until you get brown because nobody likes a brown painting." So when I had a show coming up in Berlin, I did exactly that. I mixed colors and created brown. I did this really wackydoodle performance and squeezed the colors out of the bag and spread them with my hand on the bag, and it turned brown. I remember Jerry Saltz called it my "shit flower." Since then, I kept having this idea of brown rainbows.
And we had the Club Q and Pulse nightclub shootings. I felt such a heavy heart each time, thinking about that overlapping space of safety, night life, utopia, friendship, and acceptance. The disco ball took the place of the rainbow in a way as a kind of monolithic object that crossed through time. It's as iconic as a rose, and it's also a spaceship. And OCDChinatown is small, so there's the opportunity to play with space in a way that may be more difficult in a large gallery or institution. I found a company that would make a custom inflatable disco ball for me, so I managed to fit an 8-foot spinning disco ball in the space.
The sound element of the work is a karaoke Donna Summer soundtrack that's been slowed down. We have a live microphone in the space so people can go in there, trip out, and do their own slo-mo karaoke. I wanted to create a contemplative memorial, an otherworldly experience. I hope that people will take with them the spiritual energy I'm trying to bring to the space.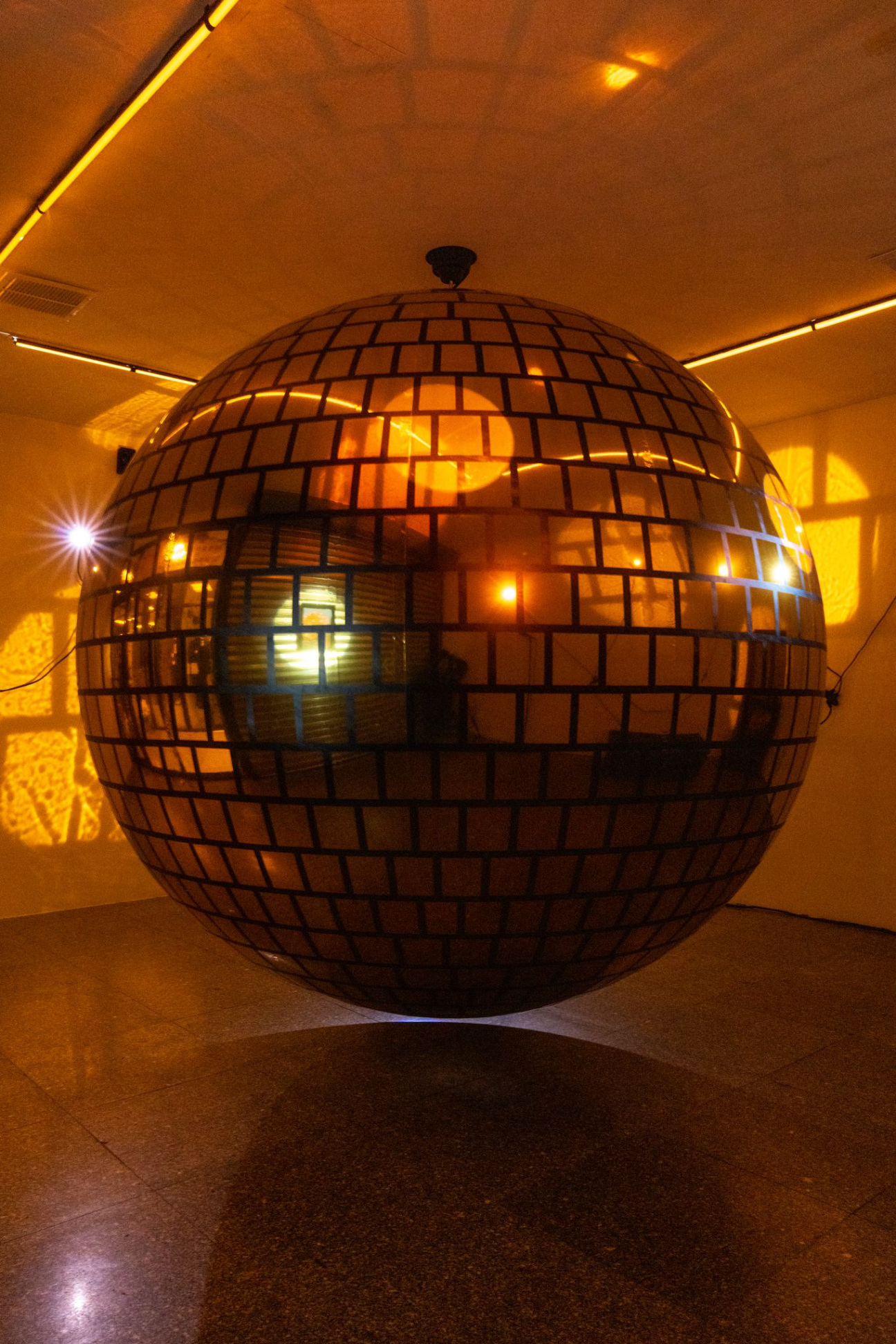 CULTURED: What spirits are haunting the space, metaphorically?
Bustamante: I hope everyone shows up! In my mind, the '70s is the location for the idea. As a kid, it was kind of a utopic time. California public schools were teaching The Electric Company and Marlo Thomas's Free to Be... You and Me. There was all of this messaging around acceptance, gender non-conformity … "Be what you want!" Then later, as a young artist in San Francisco in the '90s, clubs were a great space of connection, where things germinate along with all of the mist, moldiness, and sweat. With "Brown Disco," I hope people go at off times, stop in after work or during lunch. I want people to make dates with friends to meet there and have their own private parties.
CULTURED: OCDChinatown is on the second floor of a shopping mall. What role does consumerism and its aesthetic repercussions have in your work?
Bustamante: Isn't everything for sale? I'm selling if people are buying. I haven't really had the fortune of putting money first in my life. I'm ready to sell out, so if anyone wants to buy… My work doesn't tend to play well with the market, but I'm in such a great place in my life right now. No one's going to tell me what to make. No one's going to tell me how to intersect with the art world. I come from more of an underground world that seeps into different spaces, and OCDChinatown similarly flowed into the mall and things started building up around it.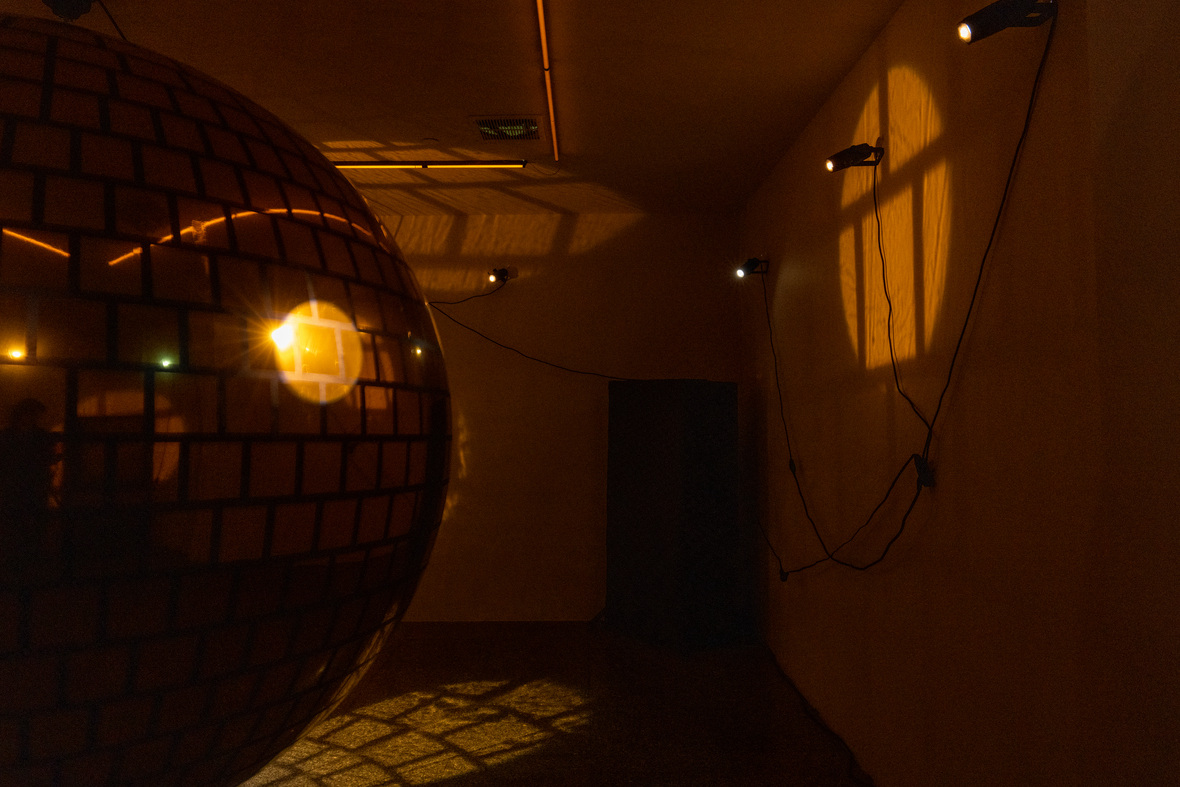 CULTURED: This work closely follows the Grave Gallery you inaugurated at the Hollywood Forever Cemetery during Frieze Los Angeles. Rituals are as important in cemeteries as they are in clubs. How do you see these two practices coalescing or challenging each other?
Bustamante: "Brown Disco" is a soft memorial in a way, for the people at the Club Q and Pulse shootings. We created a card to take away that has on one side all the names of the victims. I wanted to kind of trick people into reading their names, to create a curious space. People might look up their names and see what happened. I've left some space for the viewer to enter.
CULTURED: You were just awarded a Rome Prize. What's next for you?
Bustamante: I'm making this work Bloom through 2024 hopefully. I'm going to Franconia Sculpture Park mid-May through early June, and I'll be building a big sculpture called Hole, which is essentially a vagina. You'll be able to crawl inside and contemplate the world in an oversized hole in the earth. There will be elements from other installations, like a big, red velvet theater curtain you have to pass through to get to the hole. Pamela Martinez will install one of her wind harps at the location, so it will be another participatory sonic experience.
Then I'm going to the Headlands Center for the Arts to work on a VR script on the history of pelvic examinations. And then a Grave Gallery two-person show with Michelle Tea and Erin Eleniak for Father's Day. There's a lot going on over here with this lady!
"Brown Disco" is on view from May 4 to June 4, 2023 at OCDChinatown in New York.