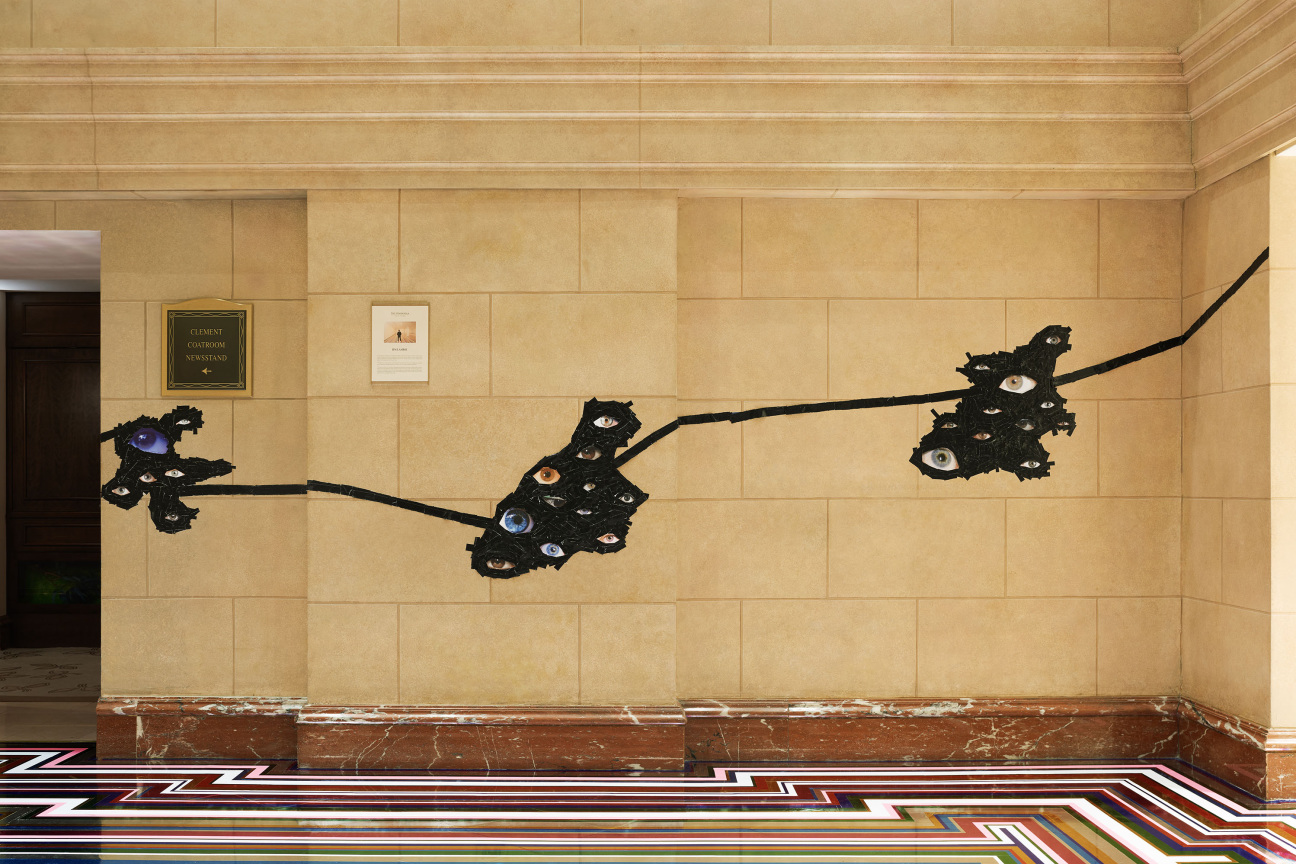 New York is dressing itself up for the start of New York Art Week, with major museums and enthusiastic corner shops alike pulling out their finest works for the occasion. Over at The Peninsula Hotel New York—a mainstay of Midtown Manhattan, just a few blocks north of Rockefeller Center, and a stone's throw from Central Park—a selection of works by artist Jim Lambie are on display.
The Scottish artist maintains a few throughlines in his work, the first of which is a reverence for music, inspired by his involvement in the local Glasgow rock scene. The other is an appreciation for everyday materials, which are transformed by Lambie's hand into something more than the sum of their parts. Both tenets can be seen in the works on display at The Peninsula, which the artist will be celebrating in person with a cocktail reception during Art Week.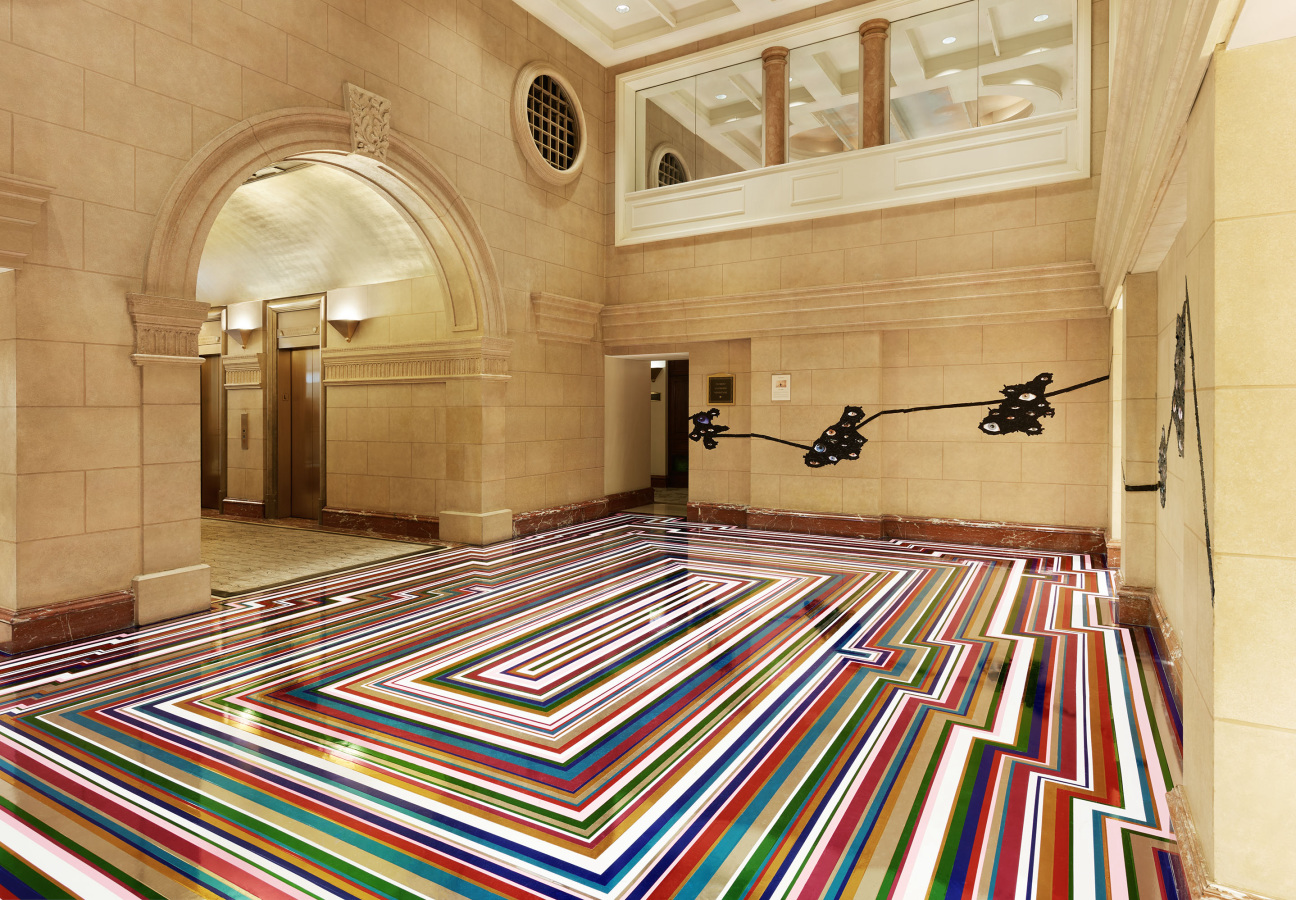 With "Zobop," a series of floor designs first conceived in 1999, Lambie loosely references "be-bop" jazz and uses vinyl tape, to apply color in precise 2 millimeter strips until he creates something positively psychedelic. One such floor is currently on view at The Peninsula, along with Screamadelica, a wall installation that evokes the aesthetic of punk music with gaffer tape and printer paper cutouts of eyes sinking into amorphous black blobs.
When visitors pass through the hotel to see these installations, they will also be pleasantly surprised to find Keith Haring pieces on view until the end of the year at The Peninsula. There are several drawings in the Gotham Lounge made with white chalk on the black paper the artist used to cover expired subway advertisements. In addition, the hotel has two red and black Haring works on paper; Untitled (FDR NY) #4, 1984, part of an expansive artwork from the FDR Highway in Manhattan; and a portrait of Michael Jackson painted with acrylic on muslin and distorted in the artist's signature style.