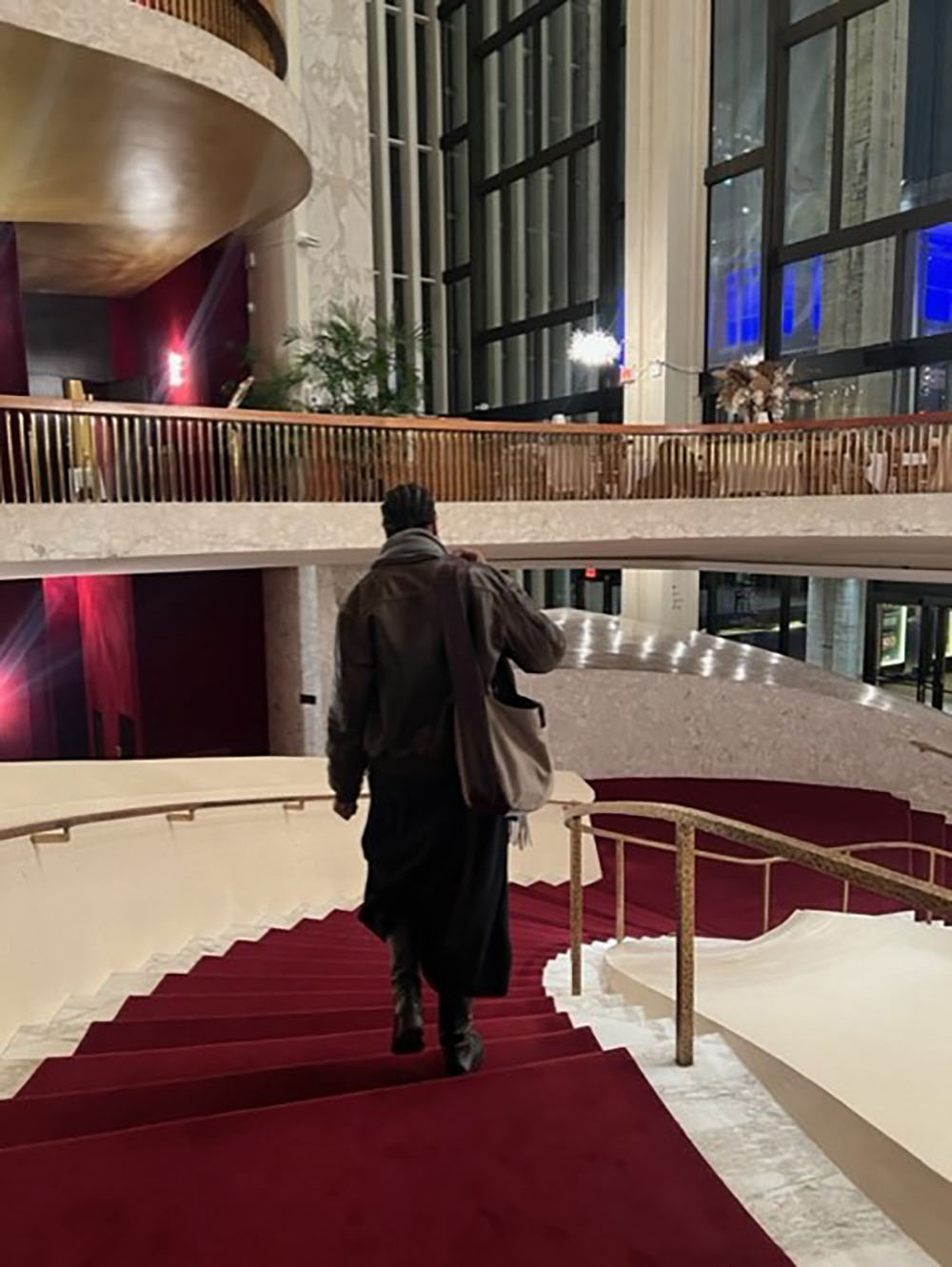 The FDR is not cooperating. So Diamond Stingily and I read the synopsis of Vincenzo Bellini's Norma out loud to each other in the cab because we won't have time before the curtain goes up at Lincoln Center. We tried to down one too many martinis at Café Select and squeeze in a drive-by of her friend Annie Bielski's Rachel Uffner debut. Now we are pondering why we always end up out of breath at operas starring infanticidal heroines.
Our last show was Luigi Cherubini's Medea, and now with Norma, we are dealing with a similar antihero: a Druid high priestess who threatens her baby daddy and sworn enemy, Pollione. If he doesn't abandon his mistress, Adalgisa, and return to her politically-fraught bed, she will kill their sons. In the end, Norma finds she doesn't have the stomach to murder her sleeping offspring but instead sates her bloodlust by getting Pollione to agree to a double suicide and leaving their children with the other woman. This looks like absolute moderation in the face of Medea, who doesn't negotiate with death but instead lets herself be consumed by it. She kills everyone: the kids, the new wife, herself. Sparing her lover only long enough to snuff out his life force with wild grief.
"I think I'm more of a Medea," Diamond says, appraising our situation. The traffic is bad, and we are just going to make it. I consent to be Norma. It's true that between the two of us, I'm the one more likely to summon the empty threat. Diamond follows through with hers. I remember her New Museum Triennial contribution—a full-size, aluminum frame swing set with a brick perched above the rubber slab seat. A Wile E. Coyote pun with Donald Judd economy. Diamond's sculptures often read like a piercing short story by Lydia Davis or a brutal Italo Calvino folk tale. They cut like a surgeon.
The way Diamond wields minimalism is at once abstracting and clarifying. It allows the artist to get up close to things like violence and anger without having to preemptively inoculate them with judgment. The opera has similar qualities. The stories it tells are almost always primal and gory, yet they don't carry heaviness in the same way a documentary can. In opera, blood feuds are insulated from the literal by a cushion of camp. This distance from reality enables opera to tackle subjects that other creative fields deem melodramatic. Nothing is too extreme for opera. It can reckon with mythologically proportioned tales of war, peace, love, and death because it meets them on their own overripe terms. Emotional notes are encouraged to linger, like in Diamond's sculptures.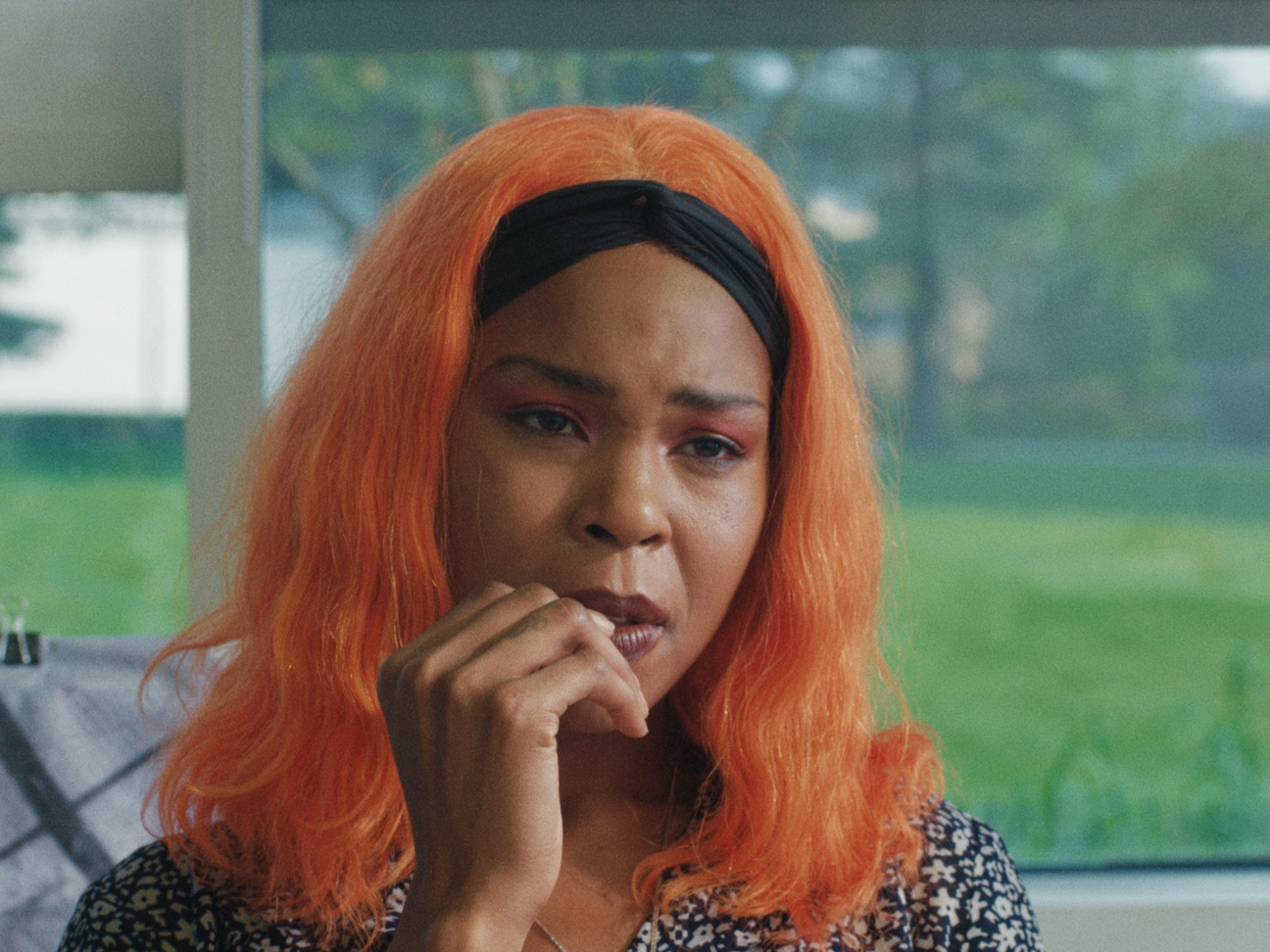 In Diamond's feature film debut, The African Desperate (2022), she plays Palace Bryant, an MFA student who uses pauses, silence, and slowed reactions to create psychological space between herself and the alienating privilege and provincialism of the predominantly white faculty and students of a fictional upstate New York institution. When people say uncomfortable things to Palace, she asks them what they mean by that and waits patiently for the answer.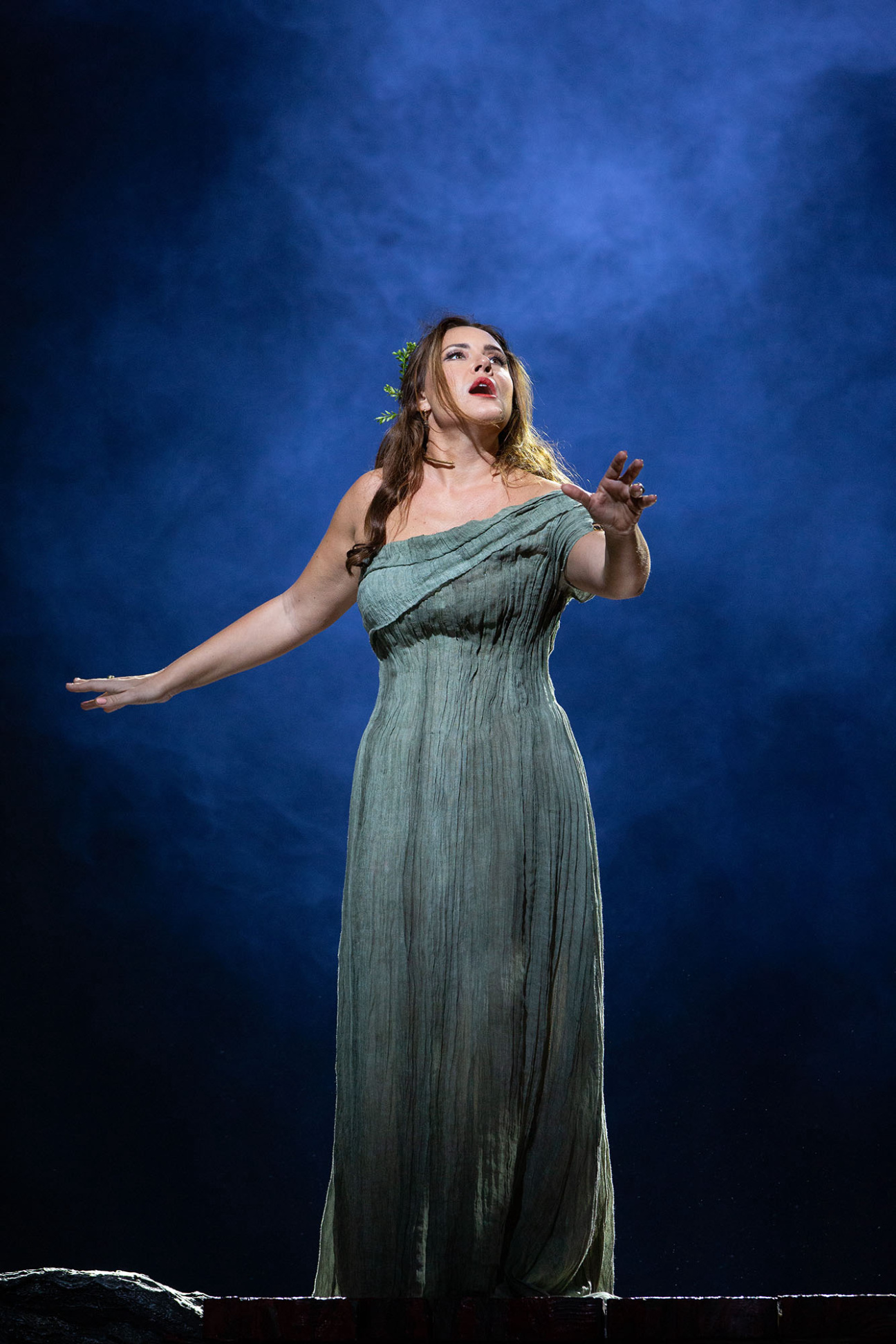 Norma traffics in a comparable emotional loitering, although the effect is less humorous. Musically, Norma is prized for its typification of bel canto, which translates to beautiful singing, but in opera describes a style from the 17th and 18th centuries when composers like Vincenzo Bellini wrote long technical passages to spotlight the scale-slithering acrobatics of a few elite singers. Richard Wagner rejected bel canto as insider baseball, but the German composer felt a huge affinity for Norma, which he felt avoided the hyperbolic pitfalls of Italian opera, lodging itself in true to life exchanges instead of spectacle. Writing on Norma, Wagner exclaimed, "Let anyone name a spiritual painting of its kind, more fully carried out, than that of this wild Gaelic prophetess … Every emotional moment stands out plastically; nothing has been vaguely swept together." I could steal his words to describe Diamond's new Greene Naftali show, a cross-generational group show—also featuring John Knight, Brandon Ndife, and Tom Burr— that explores the culutral politics of American life.
Act I of Norma could be seen as a prototype for Dolly Parton's "Jolene." It's a musical passage famous for minting the leading ladies who hit all the notes of begging for one's lover back. Maria Callas famously played the technically challenging role 89 times on the Met's stage. Diamond isn't familiar with Callas, but she is an encyclopedic historian of main characters and the actors who play them. Some of her favorites include Gena Rowlands, Isabelle Huppert, Romy Schneider, and Charlotte Gainsbourg. She doesn't go for the Marilyns. She seeks out self-aware ghosts rather than the simply haunted. Diamond admires actresses that commit to their roles and enjoy the vapors they leave behind in every one.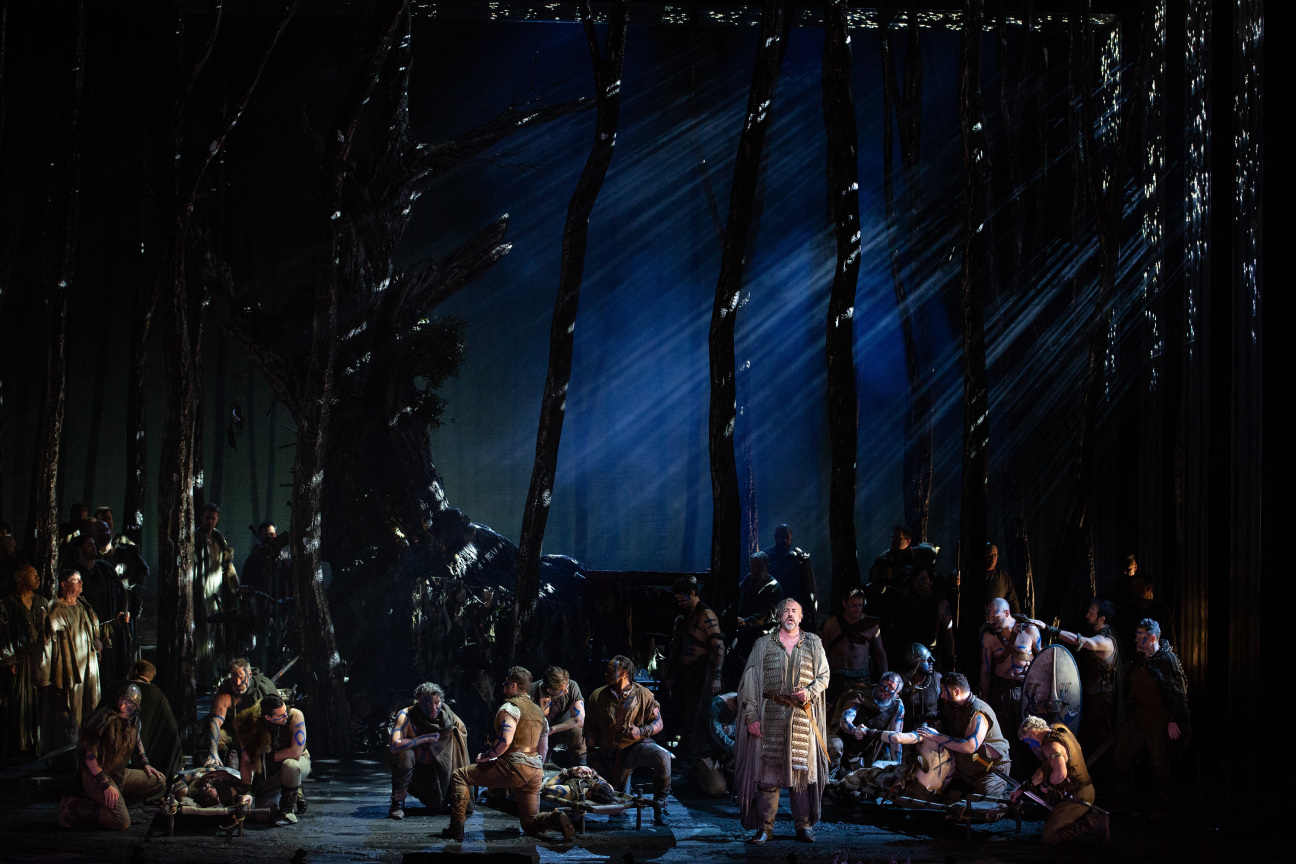 When I meet Diamond for dinner, it's often a toss-up of whether we will spend it in character or not. Sometimes we play men—daddy alter egos of ourselves. Sometimes we pretend to be movie stars too recognizable for such public appearances. The opera house is our playground—that is until we run into real acquaintances during intermission. It's an outing of artists. I recognize among them painter Maryam Hoseini, whose work flattens stories into stylish 2-D parables. Her legible compositions have nice symmetry with the evening's sets, which conjure Druid essentialism by flipping between an open flame lit interior and the thick forest beyond it. "We love the sets," Hoseini beams. "Especially the weaving," her friend chimes in. I wonder if they are a weaver. All the world is a mirror!
After intermission, it's all about what to do with the kids. It lags for us as childless 30-somethings. We nevertheless enjoy the cat and mouse banter when Pollione, captured by Norma's army, is left alone with the high priestess for questioning. Norma flirts Pollione to the edge, then throws them both off by confessing her sin—of betraying the Druids for this Roman lover—to her father and the army behind him. The final scene sees Norma walking into a flaming pyre, joined by an exuberant Pollione who realizes too late how committed and wonderful his Norma really is.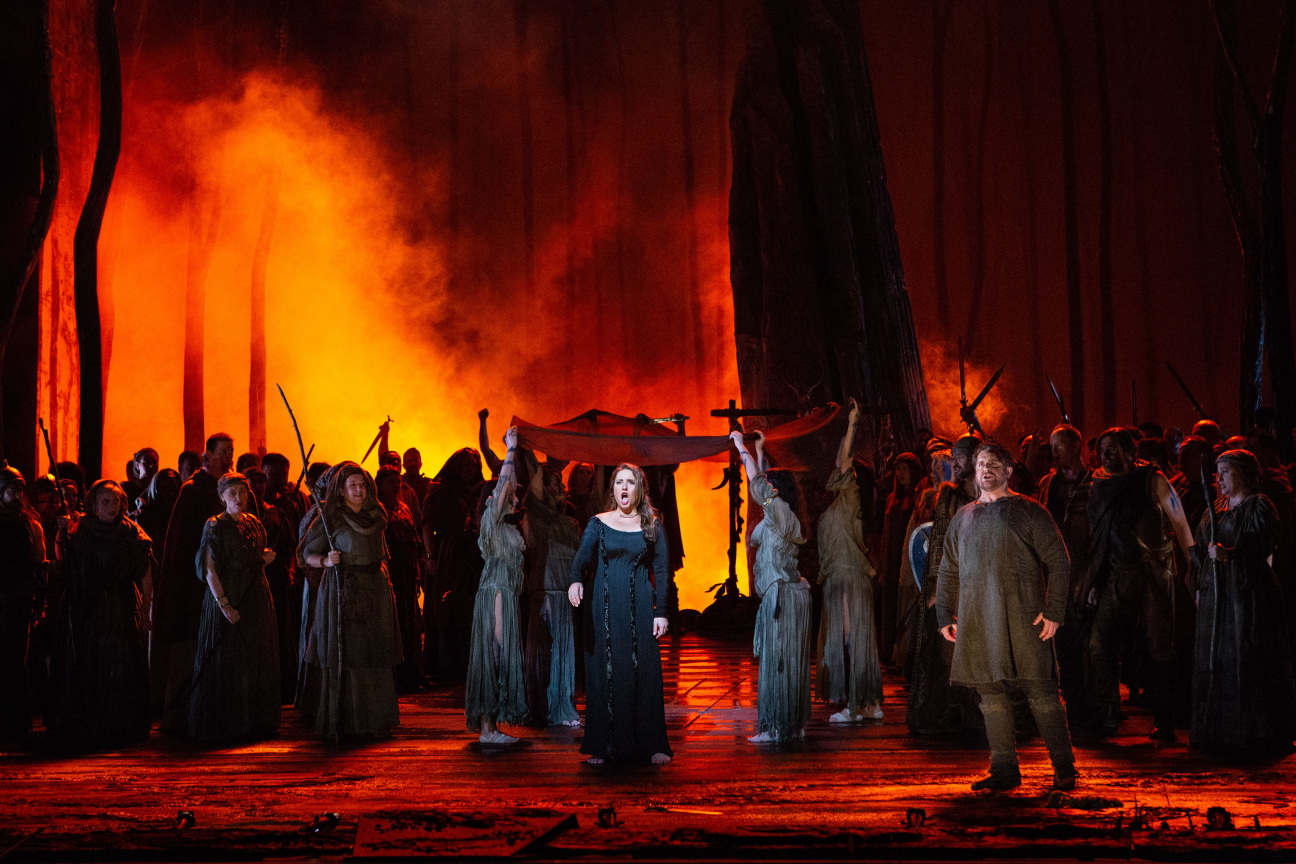 Leaving the show, I am slaphappy in the same way female revenge flicks often leave me. Let's kill Bill. Diamond and I agree, they spent too much time on childcare, and while we like the sets, we wished we'd fallen for Norma like we did with Medea. Norma, a daughter of privilege, is hard to love and she knows it. She begs for all the love she gets, which in the end is as violent as the means she uses to attain it. I try to refrain from judgment over late night fries. Norma is about the slow burn after all.