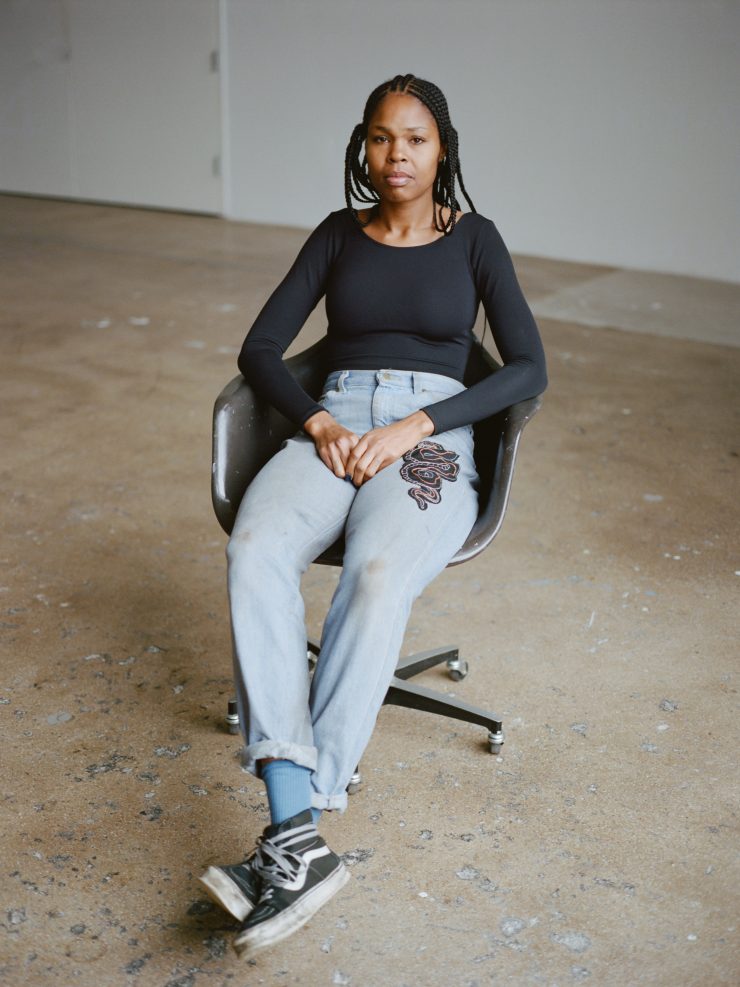 Diamond Stingily is a Minimalist in the style of Dominique Gonzalez-Foerster or Doris Salcedo: Her work uses simple, personal materials as an entry point for discussing life's complexities. This year has been breakneck for Stingily; the artist mounted two solo shows, both of which were reviewed favorably. "Elephant Memory," her show at Ramiken Crucible, teased out issues around racial violence that felt particularly poignant during this year's election cycle.
What teacher did you learn the most from in school? None, but a lot of them were nice.
Do you live with your own work? I would but I wouldn't look at it. I would have it in a room in storage and know where it was.
What is the best piece of advice you've received? 'Give it a season and if you don't like it you don't have to do it anymore, but at least you tried it.' That's what my dad told me when I debated if I wanted to play softball. It's the trying that's a challenge.
In your practice, what comes naturally to you and what do you have to force? The idea comes naturally. Making it bigger than what I imagined is forced, but I don't mind.
How do you know a work you've made is good? I'm not even trying to be funny when I say I don't.