Welcome to This Week in Culture, a weekly agenda of show openings and events in major cities across the globe. From galleries to institutions and one-of-a-kind happenings, our ongoing survey highlights the best of contemporary culture, for those willing to make the journey.
"You Into Me, Me Into You" by Kylie Manning
Pace Gallery Geneva
In her first exhibition in Switzerland, Brooklyn-based Kylie Manning presents a new collection of paintings in honor of the New York City Ballet's annual Spring Gala. The exhibition's title quotes Arnold Schoenberg's string sextet of the same name, a fitting match for the large-scale paintings of colorful, dynamic, and delicate figures. Inspired by the vast landscapes of her childhood in Alaska and Mexico, Manning pushes the boundaries of abstract art and distinguishable figuration in her works, composing hazy horizons of her own. "You Into Me, Me Into You" will be on view from March 28 through May 13, 2023 at Pace Gallery in Geneva.
"In a Field of Ancient Stars" by Priscilla Aleman
Baxter Street at the Camera Club of New York
Priscilla Aleman, a 2023 YoungArts Baxter St Residency recipient, is coming to Baxter Street at the Camera Club of New York with an immersive installation of archaeologically-minded new works. A range of printed photos, sculpture, and mixed media depict the artist's memories and imagined interpretations of her field studies in the Global South. Her combined research and artwork raises questions about the way humans connect with the old world and modern life through the lens of sports, and the archeological traces they leave. "In a Field of Ancient Stars" will be on view March 29 through April 26, 2023 at Baxter St's storefront gallery at 126 Baxter St in New York.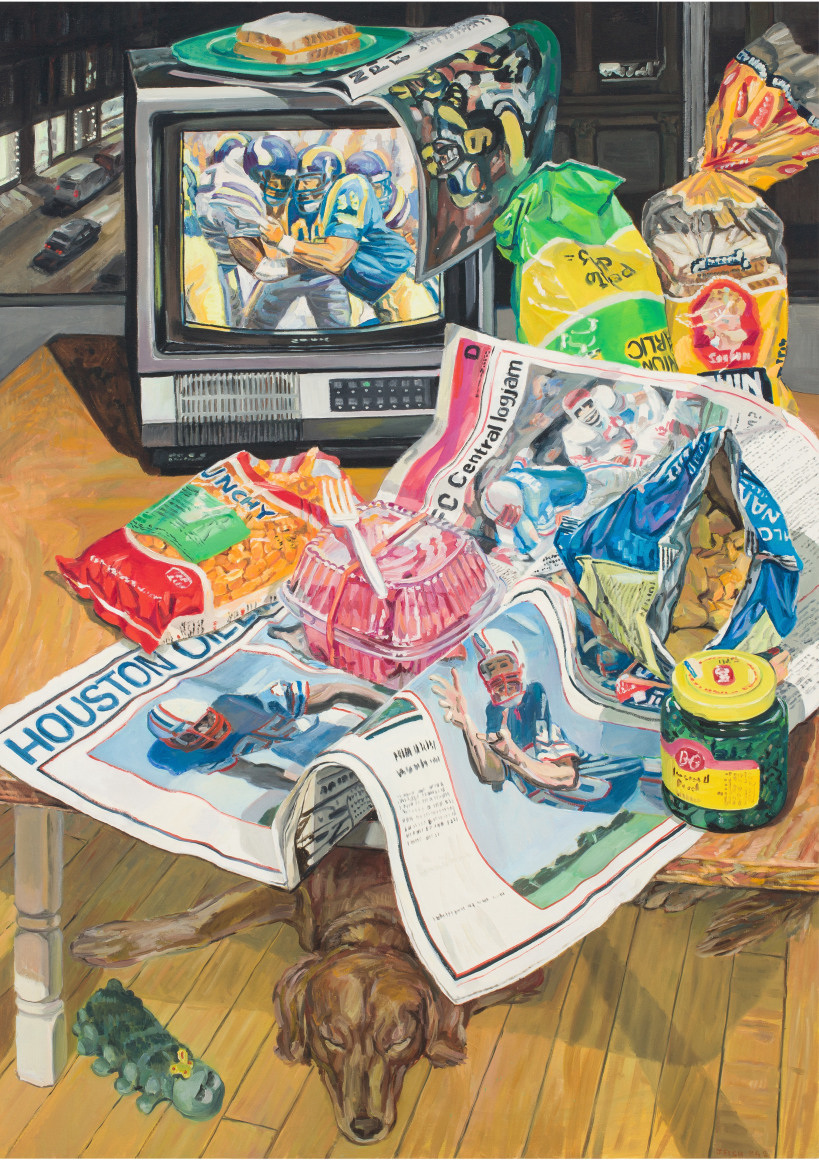 "Beyond the Still Life" by Janet Fish
DC Moore Gallery New York
"Beyond the Still Life" revisits Janet Fish's vibrant, complex paintings and works on paper from the 1980s. "It's the environment of the picture that I'm interested in, one thing pulling against another, one area commenting on another," the 84-year-old artist known for her light-centered oil paintings and lithography wrote about that period. "I work to present a situation in which things are interrelated and connected through a flow of movement, light, and color." During that time, Fish's practice comprised of her exploration of landscapes, flowers, and figuration, all of which appear in the new show. "Beyond the Still Life" will be on view from March 30 through April 29, 2023 at DC Moore Gallery in New York.
"Gego: Measuring Infinity"
The Solomon R. Guggenheim Museum New York
Gertrud "Gego" Goldschmidt remains one of the most revolutionary artists of her time from Latin America, though she is limited in her recognition. At a young age, Goldschmidt escaped Nazi persecution in Germany and fled to Venezuela, going on to become a leading figure in abstraction of the 1960s and '70s. Known for her exploration of line, space, and volume, Goldschmidt also made a name for herself by investigating concepts outside the mainstream, like transparency, fragility, and the visualization of motion. The chronological display of sculptures, drawings, prints, and archival objects includes nearly 200 pieces from the artist, spanning close to 40 years of her career. "Gego: Measuring Infinity" will be on view from March 31 through September 10, 2023 at the Guggenheim in New York.
"Alienation" by Foroozan Shirghani
Advocartsy Los Angeles
Iranian-born Foroozan Shirghani works across various mediums, including painting, drawing, ceramic sculptures, abstract video, and textiles. Her new exhibition is a collection of works that depict the social pressures and trauma caused by corrupt political systems and displacement. Pulling inspiration from her own move to the United States, the artist conveys these themes by placing her subjects in an apocalyptic universe where human existence as we know it undergoes life-altering changes. "Alienation" will be on view from March 30 through April 29, 2023 at Advocartsy in Los Angeles.
"Selected Works" by Rona Pondick
Thaddaeus Ropac London
Rona Pondick's first solo exhibition in the U.K. utilizes a range of historical and scientific references, from Ancient Egyptian sphinxes to classical Roman mythology, in its depiction of metamorphosis. In one strangely distorted sculpture that blends the figures of humans and animals, Pondick toys with the viewer's perception of each species. In a statement, the artist asserted that, "from the beginning, my work has been about a metamorphosis. It brings me back to Franz Kafka and the idea of transformation, something in flux ... things mutating ... Each piece was about an evolution," and as the artwork changes, so does the meaning of the work. "Selected Works" will be on display from March 30 to May 13, 2023 at Thaddaeus Ropac in London.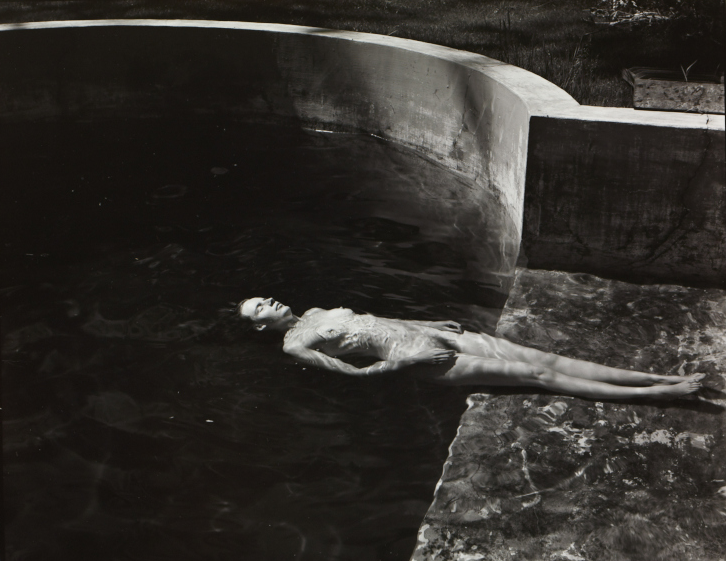 "Reality Makes Them Dream: American Photography, 1929-1941"
Cantor Arts Center Stanford
"Reality Makes Them Dream" includes over 100 photographs, periodicals, and photo books from five photographers featured in the center's collection—Ansel Adams, John Gutmann, Helen Levitt, Wright Morris, and Edward Weston, who comprise the core of the exhibition—as well as the works of a number of other prominent artists. The show re-examines the medium through the lens of Stanford biology professor, Laurence Bass-Becking, who once said of his friend, Edward Weston, "Reality makes him dream." At the time, this was perceived as out of touch with the ongoing and debilitating Great Depression. Here, the Cantor Arts Center integrates photographs from the period with contemporary pieces that bring into question alternate narratives about art and imagery as a vehicle for imagination. "Reality Makes Them Dream" will be on view from March 29 through July 30, 2023 at the Cantor Arts Center at Stanford University.
"Spotlight: Naudline Pierre"
The FLAG Art Foundation New York
The FLAG Art Foundation's Spotlight series has turned its attention to Naudline Pierre, who presents a never-before-shown artwork,The Deepest Part, in conjunction with a commissioned piece of writing by curator Taylor Renee Aldridge. In her work, Pierre draws from her own experiences to explore concepts of spirituality and hints of existentialism. Playing off the dichotomy of heaven and hell, the artist's pieces often portray wings, halos, and fire with an unclear conclusion on the truth of the afterlife or path to salvation. "Naudline Pierre" will be on view from April 1-29, 2023 at The FLAG Art Foundation in New York.