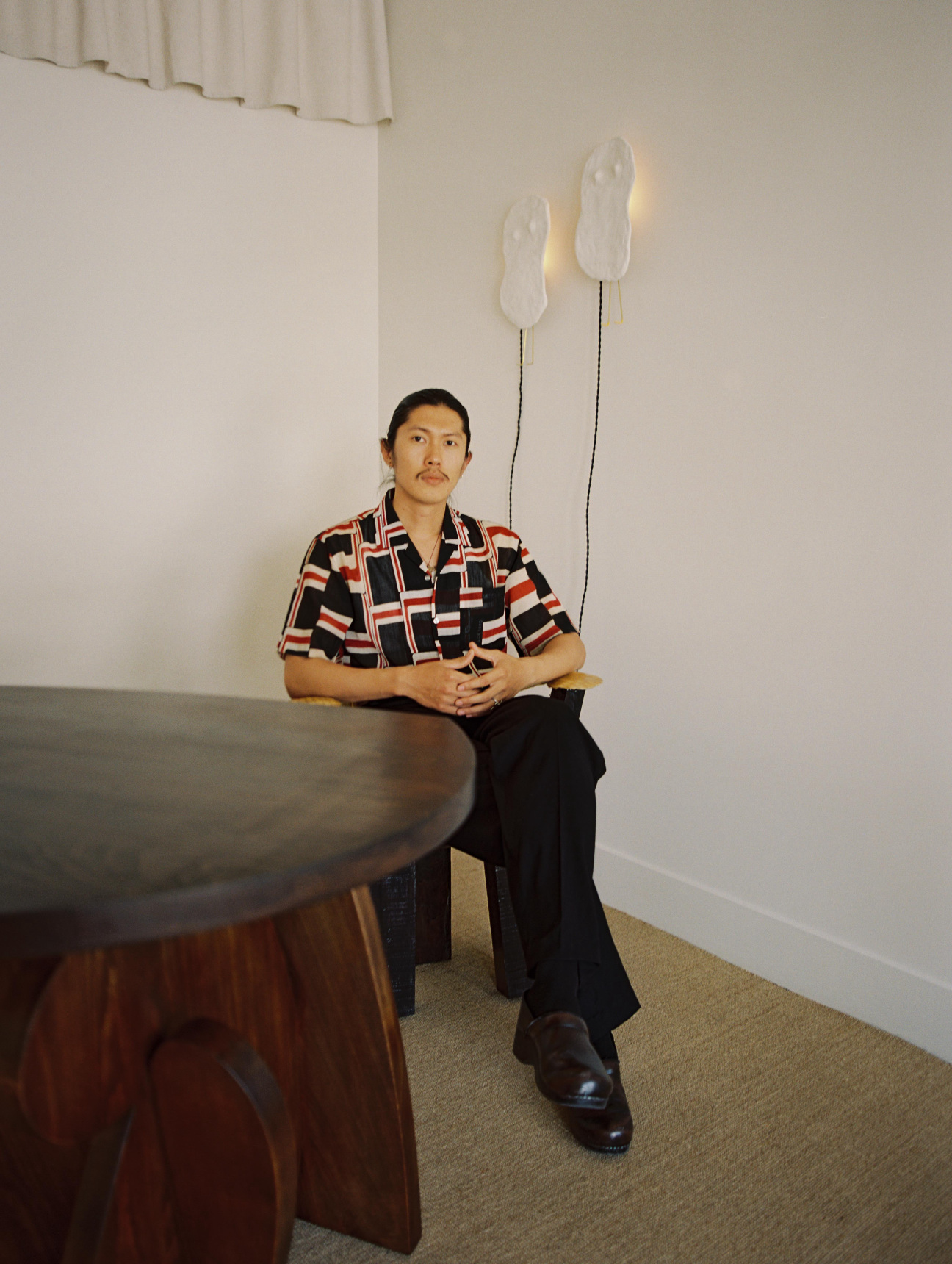 Having just returned from Miami where he staged his winter show "IYKYK (If You're Korean You Know)" at Nina Johnson Gallery, Minjae Kim is off to Los Angeles for a commission that arose from another of his exhibitions, at Marta gallery in 2021. In spite of his hectic schedule, Kim still invites me over for tea. It's a testament to his one-to-one approach—he designs for the individual's experience above all else, resulting in the creation of intimate objects and furniture.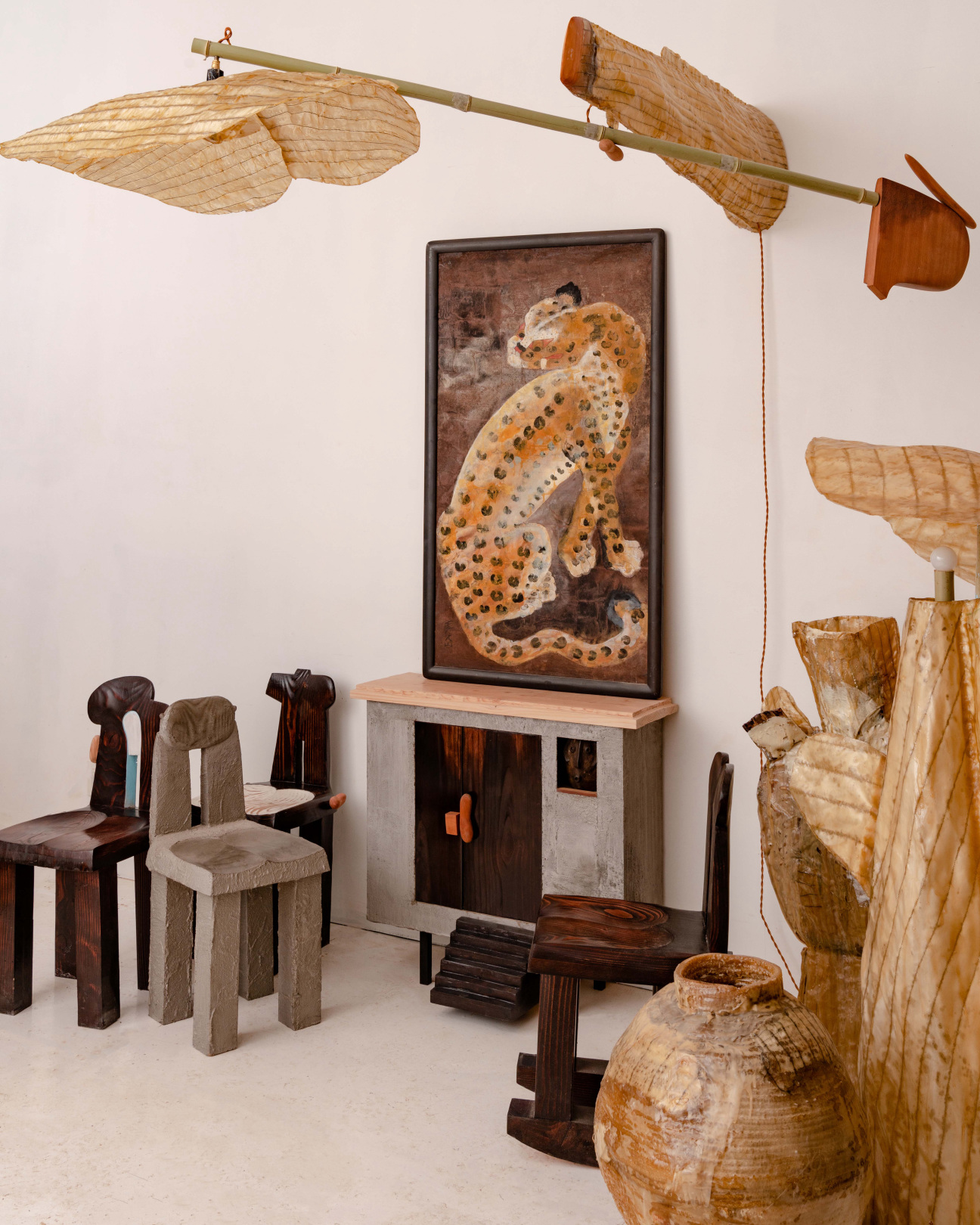 Kim, who grew up in Seoul, Korea, and studied at Columbia University's Graduate School of Architecture, Planning, and Preservation, explains: "I have a specific preference for creating total environments." Before founding his own practice in 2020, he worked at the interior design firm Studio Giancarlo Valle. It was a formative period that taught him to consider all the elements of a space so that a sense of one-to-one balance could be felt by all of its inhabitants. It's how Kim approaches not only his studio practice, but also his own home: constrained spaces and environments in which "objects can be in harmony."
But he isn't always designing spaces. After a year of gallery shows and exhibitions of his artwork—which ranges from fiberglass vases to wooden chairs carved by hand and lacquered—33-year-old Kim is keeping the door open to cross-disciplinary undertakings. He is in talks with agencies and partners about a plethora of projects, including "a jewelry box" that would scale up his work from furniture and design objects to entire interiors. He's also working on a collection of headboards with Atelier LK, as well as a possible collaboration with his mother—the artist MyoungAe Lee, with whom he shared a show in 2022 at Matter Projects. But as Kim continues to grow his practice, his personal methods will no doubt evolve. "The premise of my work now is heavy on my physical involvement—and how to balance that is always tricky," he admits. "When I have the chance to scale up, I'll have to figure out how to get those effects without feeling like I should touch everything. That's the big unknown."