Welcome to This Week in Culture, a weekly agenda of show openings and events in major cities across the globe. From galleries to institutions and one-of-a-kind happenings, our ongoing survey highlights the best of contemporary culture, for those willing to make the journey.
"Abattoir, U.S.A.!" by Aria Dean
The Renaissance Society Chicago
The Renaissance Society Chicago presents Aria Dean's new film, which draws on her years of agricultural and industrial architecture. Her work primarily focuses on these structures in the context of modernist architecture and urban design, building upon the legacy of legendary European architects like Walter Gropius and Le Corbusier. The absence of the abattoir, or slaughterhouse, in her narrative raises questions about the dichotomy between modernism and death, as well as the fragile existence of humanity. "Abbatoir, U.S.A.!" will be on view from February 25 through April, 16 2023 at The Renaissance Society in Chicago.
"Bill Viola"
James Cohan New York
James Cohan presents an exhibition of early works by video artist pioneer Bill Viola, marking the artist's eighth solo exhibition at the gallery. Viola frequently uses video as an avenue to explore the perception of senses as a way to acquire knowledge about oneself. The exhibition features his 1976 installation, He Weeps for You, as well as a second piece, The Reflecting Pool, created between 1977-1979, in which the artist leaps into a body of water in the forest, through which time suddenly stops. Both works frame water as a metaphorical device spanning the cycle of rebirth and renewal, combining Viola's ability to prompt philosophical reflection with technical innovation. "Bill Viola" will be on view on from February 25 through March 25, 2023 at James Cohan's 48 Walker Street location in New York.
"Heaven on Earth" by Candida Höfer
Sean Kelly New York
Curated by award-winning architect Toshiko Mori, "Heaven on Earth" includes a selection of Candida Höfer's photography spanning an eclectic array of spaces she has captured throughout her career. Libraries, museums, public theaters, and churches are all included, through which Höfer transports her viewers to an emotional and spiritual atmosphere, embodying the concept of "heaven on Earth" with ephemeral and intimate images. Höfer merges the static nature of photography with the dynamic and ever-changing reality of these spaces' futures, a notion that appeals to the architectural eye. "Heaven on Earth" will be on view from February 24 through April 15, 2023 at Sean Kelly in New York.
"Toward Infinity and Beyond" by Mie Olise Kjærgaard
Various Small Fires Dallas
Mie Olise Kjærgaard's first solo presentation with Various Small Fires features a collection of new paintings portraying fearless and valiant women. The artist is known for her depictions of adolescence, drawing from her own experiences as a bold and fierce child. In her latest exhibition, Kjærgaard pulls from these moments to challenge the current political climate in Texas and other southern states where the lives of women have been radically altered by the political climate. In one painting, two women unite to mount a violent beast and ride it into the distance, exemplifying unabashed confidence and true agency. "Toward Infinity and Beyond" will be on view from February 25 through April 1, 2023 at Various Small Fires in Dallas.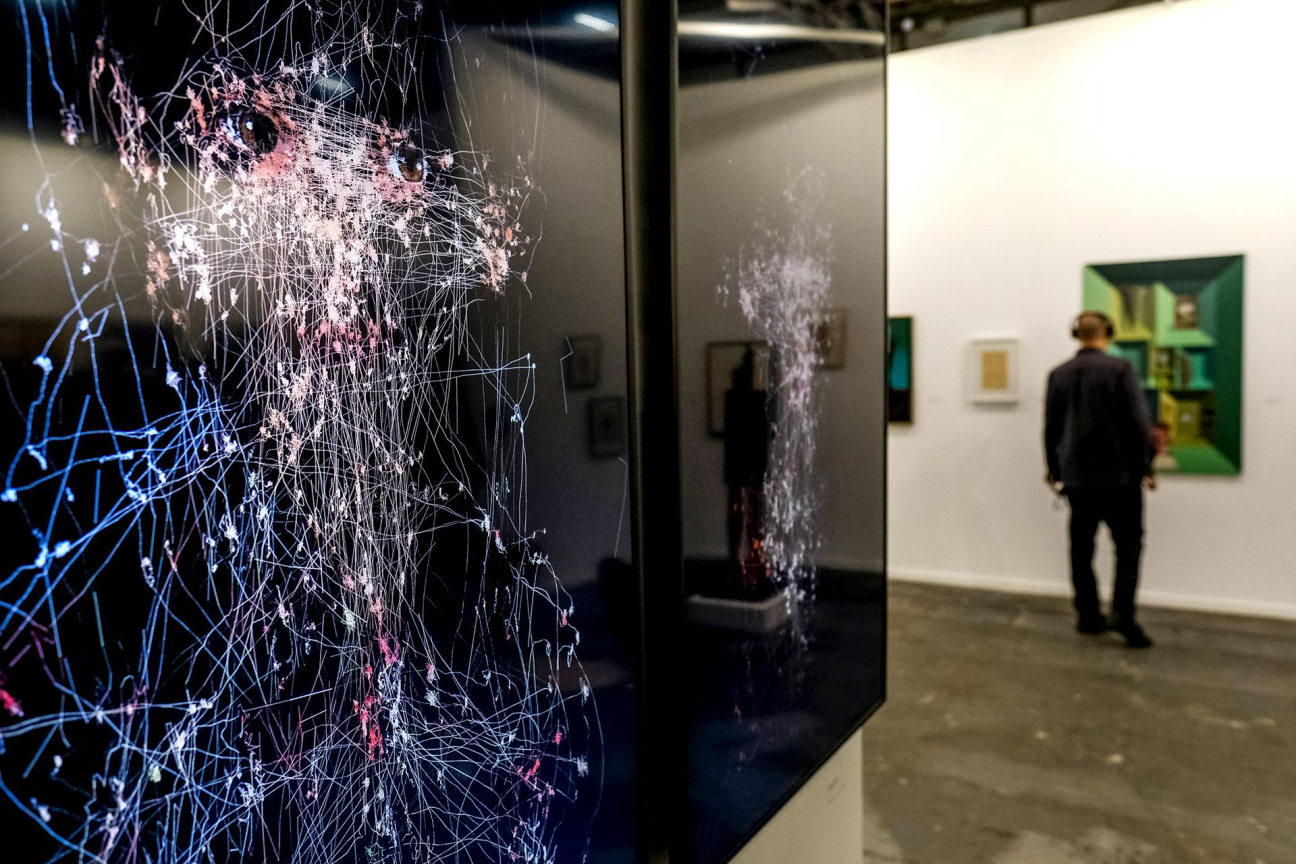 ARCOmadrid International Art Fair
Madrid
Beginning in 1982, ARCO has served as a leading fair in the international art space, held twice a year in Madrid and Lisbon. This year, "The Mediterranean: A Round Sea" programming will present art from the surrounding countries, tying together the aesthetic of the region, while "Never the Same: Latin American Art" will merge styles from Madrid and Latinx artists. ARCOmadrid will take place from February 22-26, 2023.
"Life in Color" by Sarfo Emmanuel Annor
The Bridge Gallery Paris
The Bridge Gallery will present its debut exhibition with 16 photographic works from Sarfo Emmanuel Annor, who offers a personal depiction of Ghanaian culture through his color saturated pieces. The exhibition celebrates African artistry, offering a vision of what the next generation will bring to the diverse landscape of the continent. Using electric colors and bright imagery, Annor shines a light on the everyday experience of African youth. "Life in Color" will be on view from February 21-26, 2023 at The Bridge Gallery in Paris.