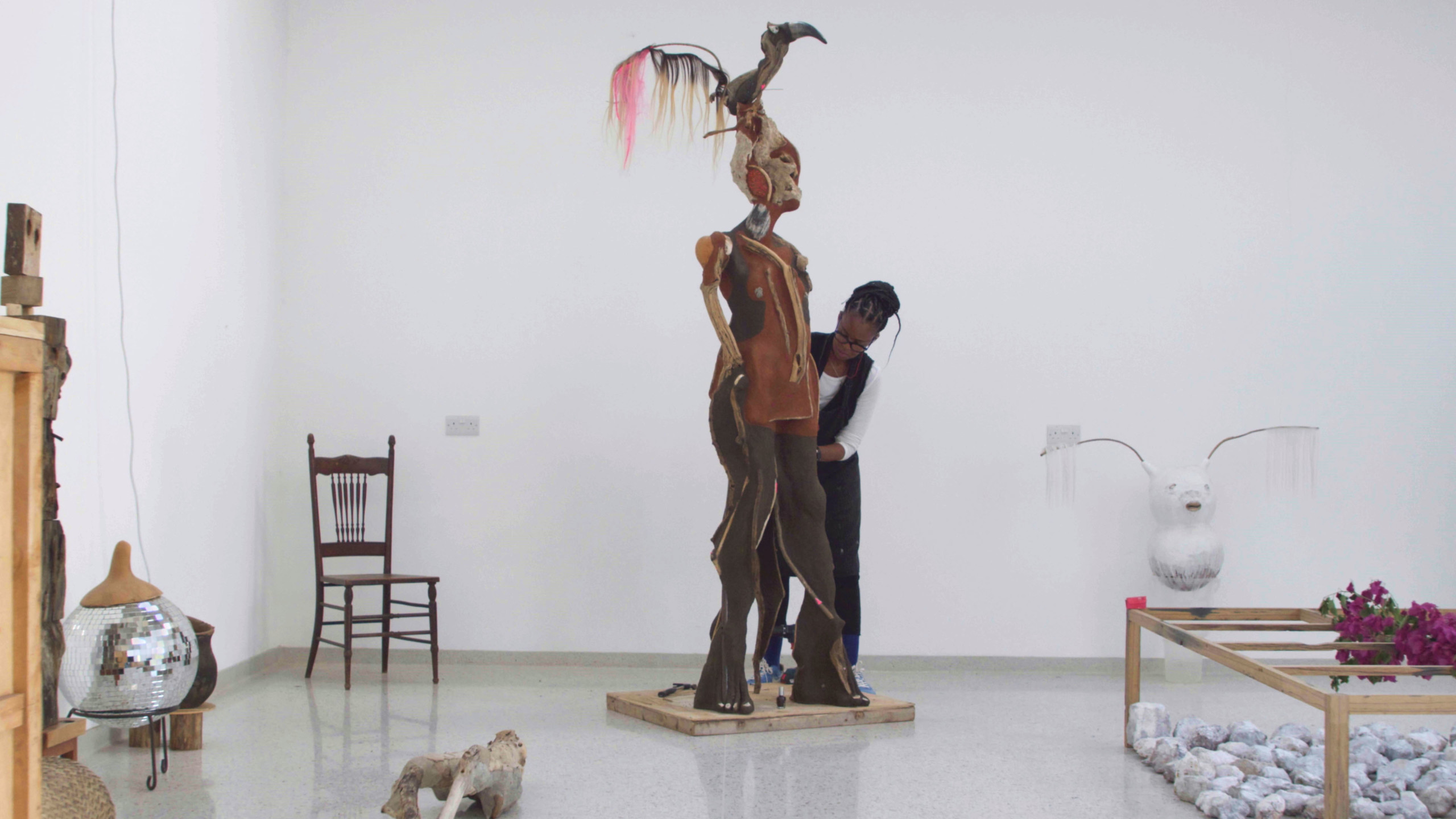 In a new Art21 short film, artist Wangechi Mutu traces how the dualities that form her identity—a connection to both Nairobi and New York, to the city and the natural world—manifest in her multimedia art. "Wangechi Mutu: Between the Earth and the Sky" follows the artist to her Nairobi studio, where she unpacks her artistic and geographic journeys, beginning with the time she spent in her early years getting closely acquainted with nature in her family's garden. Her attendance at an all-girls Catholic school layered an appreciation for feminine energy atop her profound love for nature.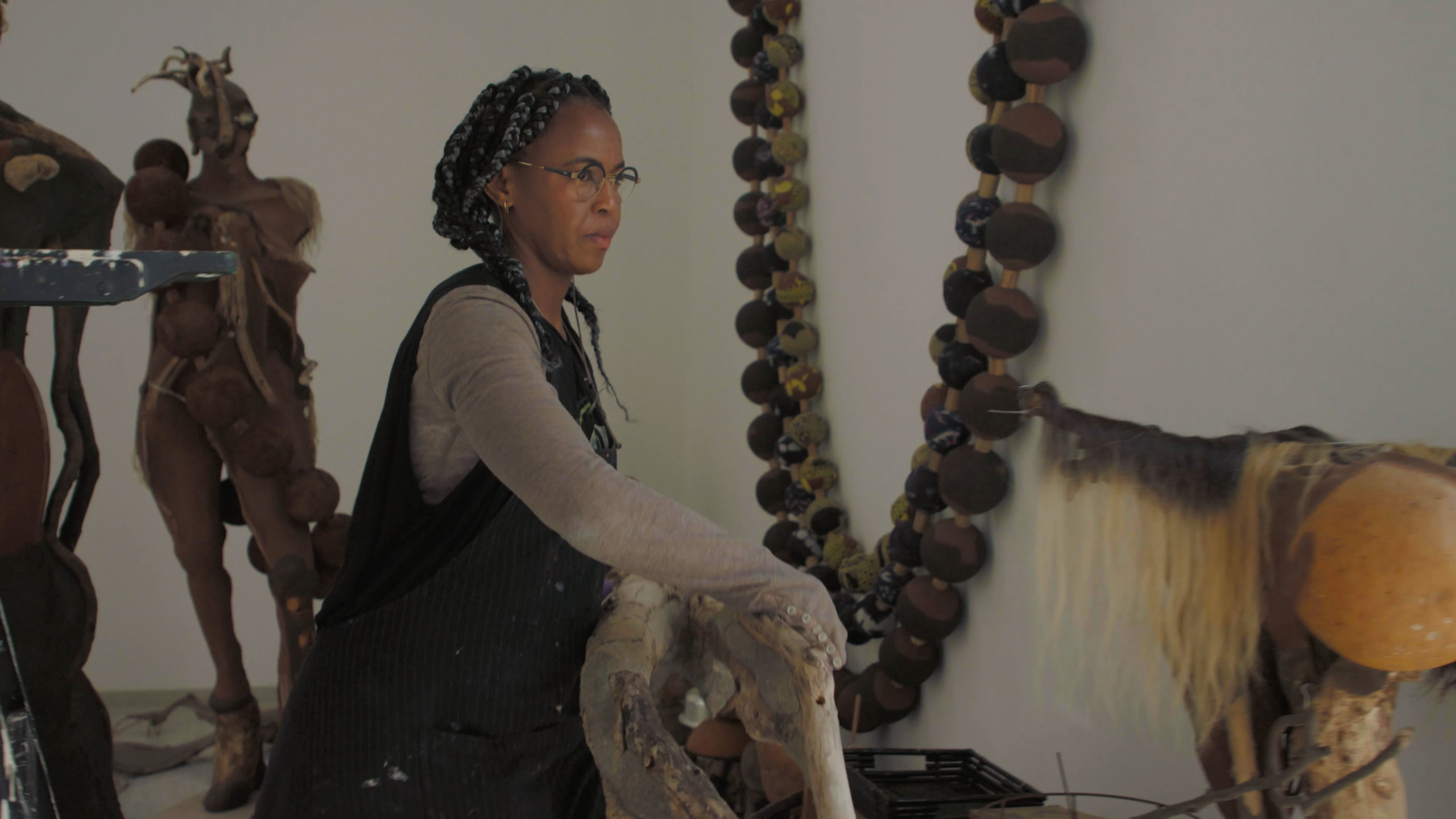 "I was surrounded by all kinds of feminine energy, and because I think of it as such a massively universal part of humanity, I'm able to keep pulling from it. It's an eternal source of inspiration for me," she says in the film, which premieres exclusively on Cultured this morning and will be released widely this afternoon. Mutu also came away with an eagerness to learn about African literature, heritage and culture, which was overridden by European histories in her schooling's curriculum. "I wanted to be able to say this is the place we come from. These are the people we come from, so I decided to apply to art school," explains the artist, whose recent exhibits at the Legion of Honor in San Francisco and Gladstone Gallery in New York were featured in our summer issue.
Mutu's collage paintings and hybrid female sculptures all reflect these experiences and her desire to create alternative histories and unpack and compare different parts of herself and her past. As a proponent of coexistence of all states of being and a champion of dynamic storytelling, Mutu's art triumphantly "[pushes] up the volume on how incredibly important every single plant and animal and human is in keeping us all alive and afloat." Hear directly from the artist in the full film below.
Craving more culture? Sign up to receive the Cultured newsletter, a biweekly guide to what's new and what's next in art, architecture, design and more.