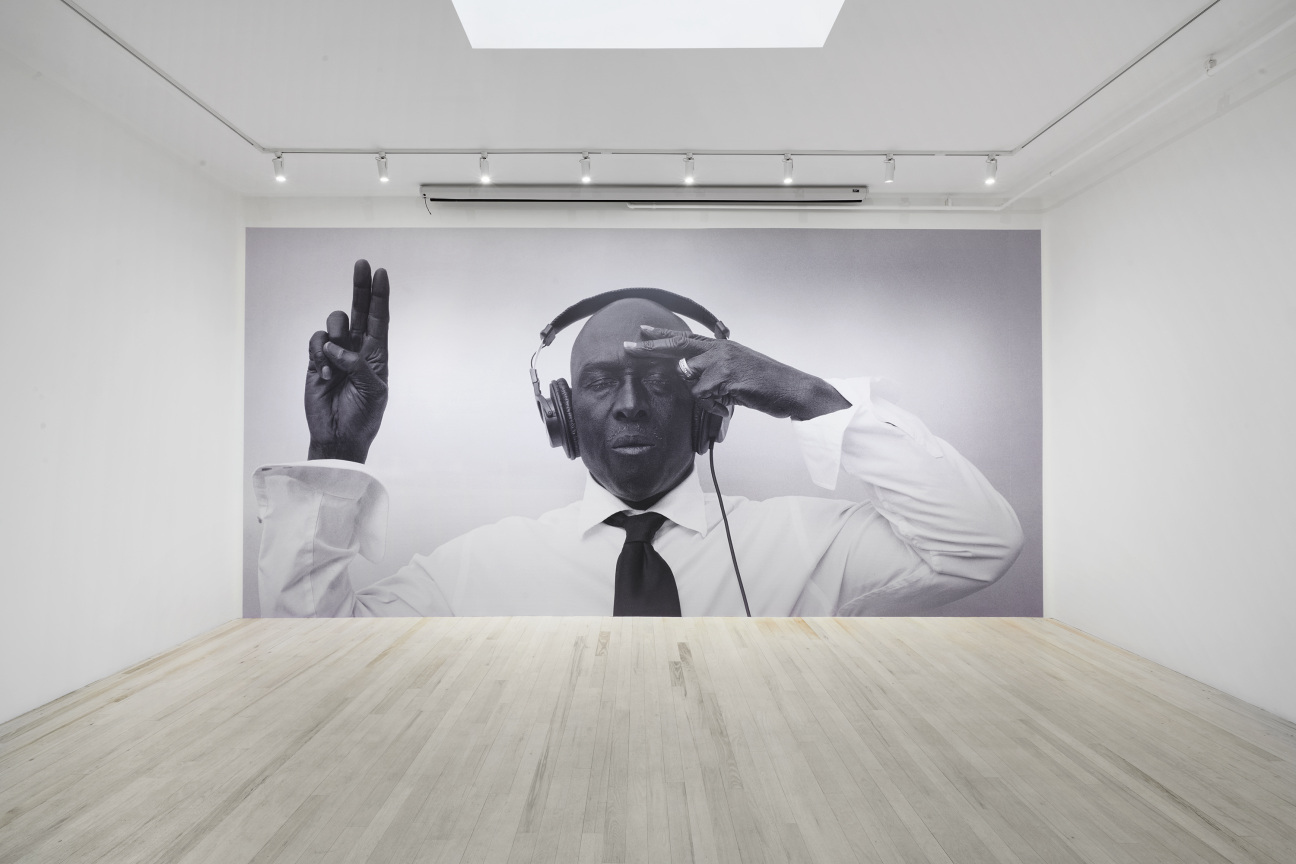 In 2004, fashion house Helmut Lang printed the word "cowboy" backwards on a plain, white t-shirt. The word itself evokes the mythos of the American West, of frontierism, and a vintage brand of masculinity. Its inverse stylization forces onlookers to think about what it would mean to turn the archetype itself on its head, to reckon with a legacy that is deceptively complex.
This was the starting point for Helmut Lang's Autumn/Winter 2023 collection, which includes bolo ties, cow print jackets, and, of course, a reissue of the classic cowboy t-shirt. To celebrate the launch, and to dig a bit deeper into the themes percolating therein, the brand enlisted Antwaun Sargent to curate a special exhibition. Seven creatives—Turiya Adkins, American Artist, Awol Erizku, Devin B. Johnson, Justen Leroy, Daniel Obasi, and Quay Quinn Wolf—were invited to create works responding to the idea of the cowboy.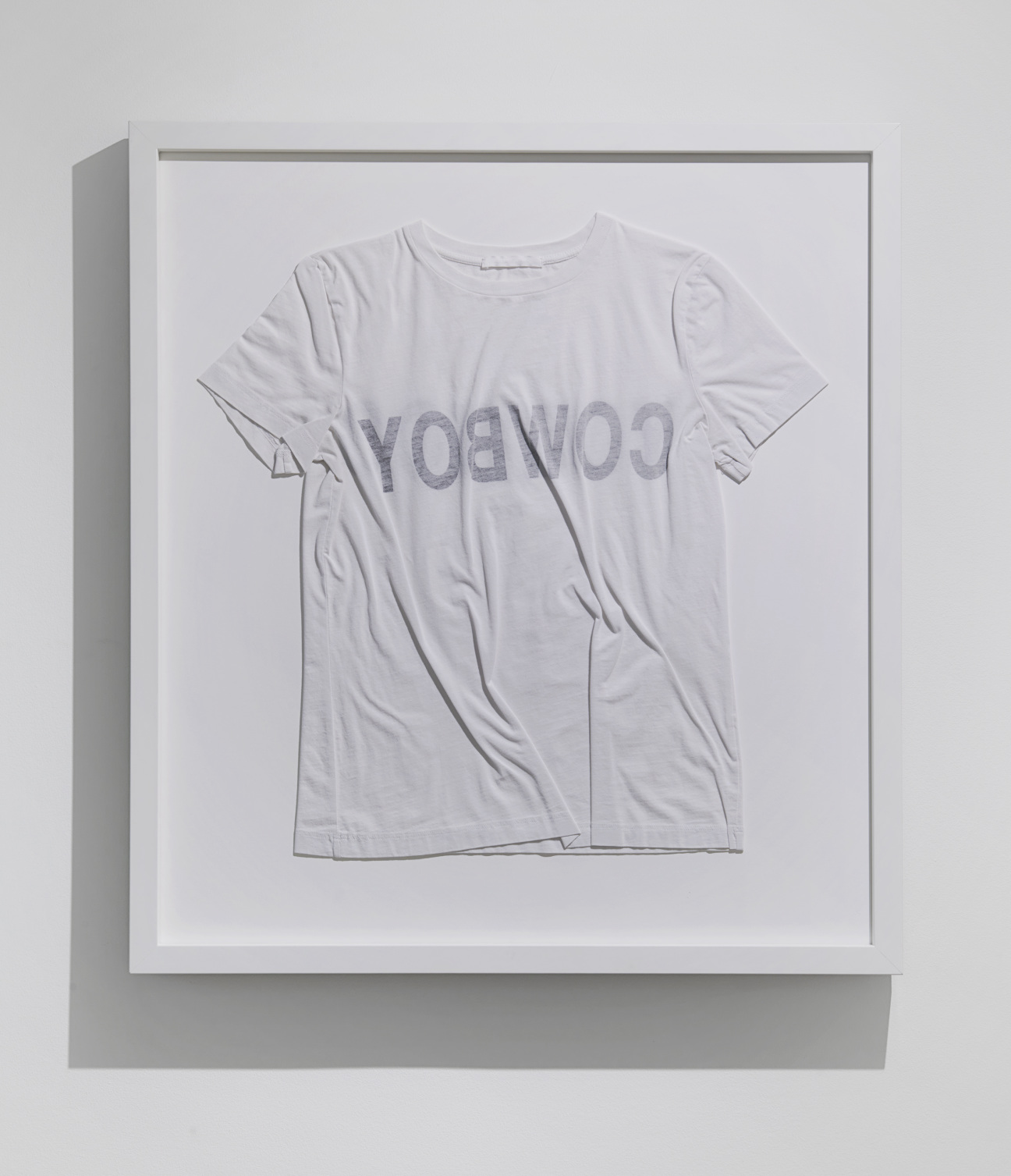 The show went on view last night at Hannah Traore Gallery in Manhattan's Lower East Side. "His work—writing, curation, everything—is really important," Hannah Traore says of Sargent. "Antwaun suggested my space for this collaboration. It was such an honor to be able to lend my space to artists who I never dreamed I would be working with."
The pieces on display range from photography, to painting, to sculpture. "If you look at the work, they're all very, very different, in terms of medium, concept, aesthetic, but it's all going back to that one t-shirt. I'm truly in love with all of [these artists]."
"Helmut Lang Seen by Antwaun Sargent: YOBWAC" is on view from Feburary 11-23, 2023 at Hannah Traore Gallery in New York.