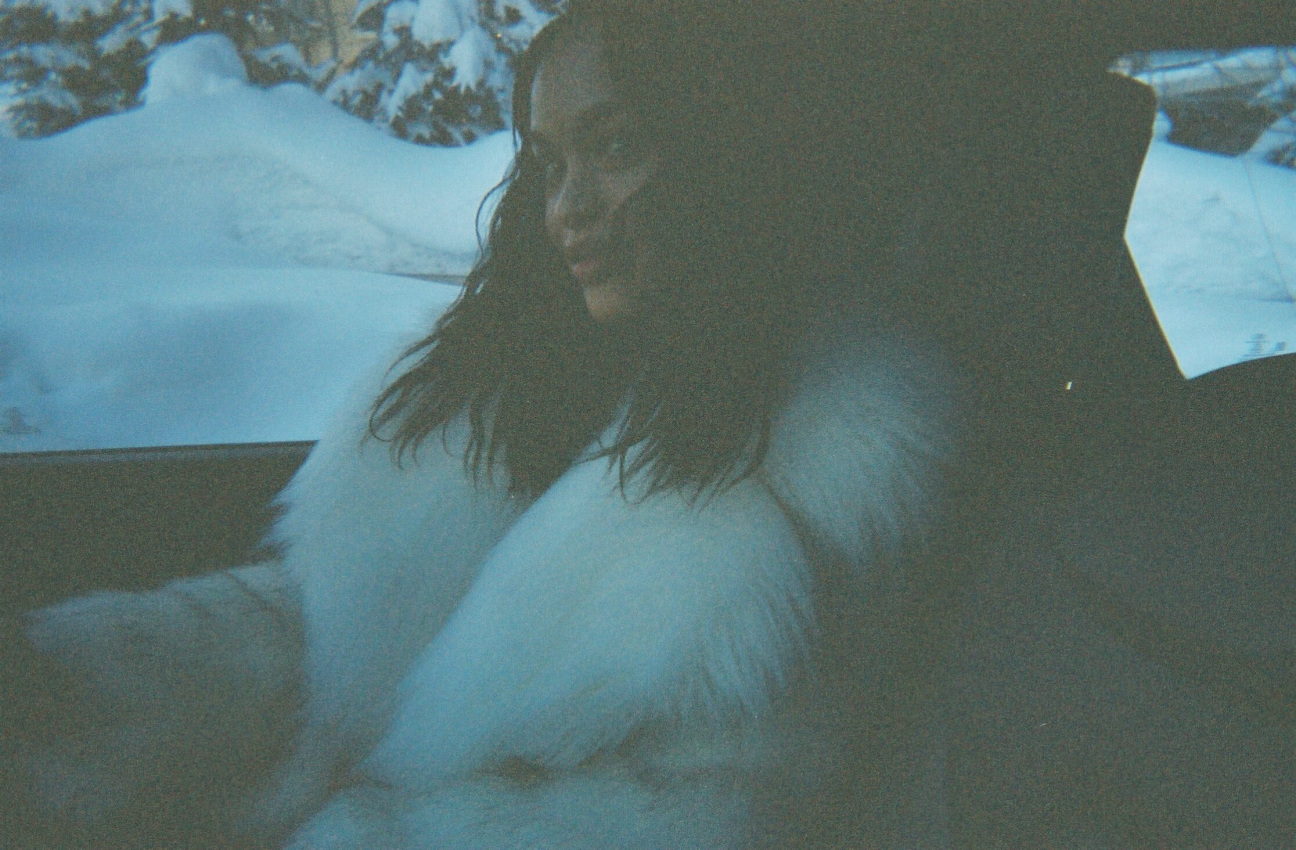 I was lucky enough to be working in Los Angeles the night before day one of the Sundance Film Festival. At 3 a.m. my alarm screamed at me in the darkness, and I knew better than to hit snooze. Too risky. I jumped out of bed and wrapped a big scarf around my neck. In a couple of hours, the sunrise would embrace me. And a couple of hours after that, I would be in Park City. It's great to be in person again after two years of chaos and distance.
The city was blanketed in thick, twinkling snow. The most it had since the 1980s. It had stopped on my arrival, but every house had beautiful soft white sculptures, almost like drapery. The mountains lit up, bright and white. The inside of a snow globe. Cold outside, warm inside. Festival goers littered the streets. Coat games are strong. Movies are back!
Landed. Drove to my hotel. Straight into hair and makeup. Straight into interviews. Happily reunited with Alex [Skarsgård], Mia [Goth], and Brandon [Cronenberg]. Red eyes. "Hi how are you, hi how are you, tell me about your character." Dinner. Afterparty. Bed.
After another full day of interviews and run-ins with friends and colleagues, we had the Neon [film production company] reception, my agency's party, and finally, our screening. By the time we made it to our Q&A it was 2 a.m., and my ability to sound smart and articulate had long faded. That is, if it had ever been there at all.
Infinity Pool is a movie that pushes creative boundaries, and I am so proud to be a part of that. Art matters. Being strange and different and out of the box matters. Taking risks matters. I think we need filmmakers and films like this. I got to bed at 3:30 a.m. on my last night, feeling lucky.
I woke up at 7:30 and left for LA by 8 a.m. This whirlwind dream was over, and I was headed back to LA to finish filming [FX mini-series] The Sterling Affairs. It's a 5:18 a.m. calltime tomorrow. No rest for the wicked. Onward to more creativity, and hopefully, eventually, some sleep.