Last night, the art world gathered at San Francisco's historic Fort Mason Center for Arts and Culture to kick off FOG Design+Art. The fair's ninth Preview Gala welcomed nearly 2,000 international collectors, curators, and artists alongside leaders in business, technology, and other fields.
Guests were given an exclusive first look at works presented by the 48 participating galleries including Hauser & Wirth, Hostler Burrows, KARMA, Lehman Maupin, R & Company, and Salon94. Notable attendees, including Nancy and Paul Pelosi, Owen Wilson, Trevor Paglan, Sonya Yu, and Bob Fisher, were seen weaving through the exhibitor booths. The fair, made possible by honorary co-chairs Komal Shah and Guarav Garg, will benefit the San Francisco Museum of Modern Art's future exhibitions and educational programs, mainstays for the local community.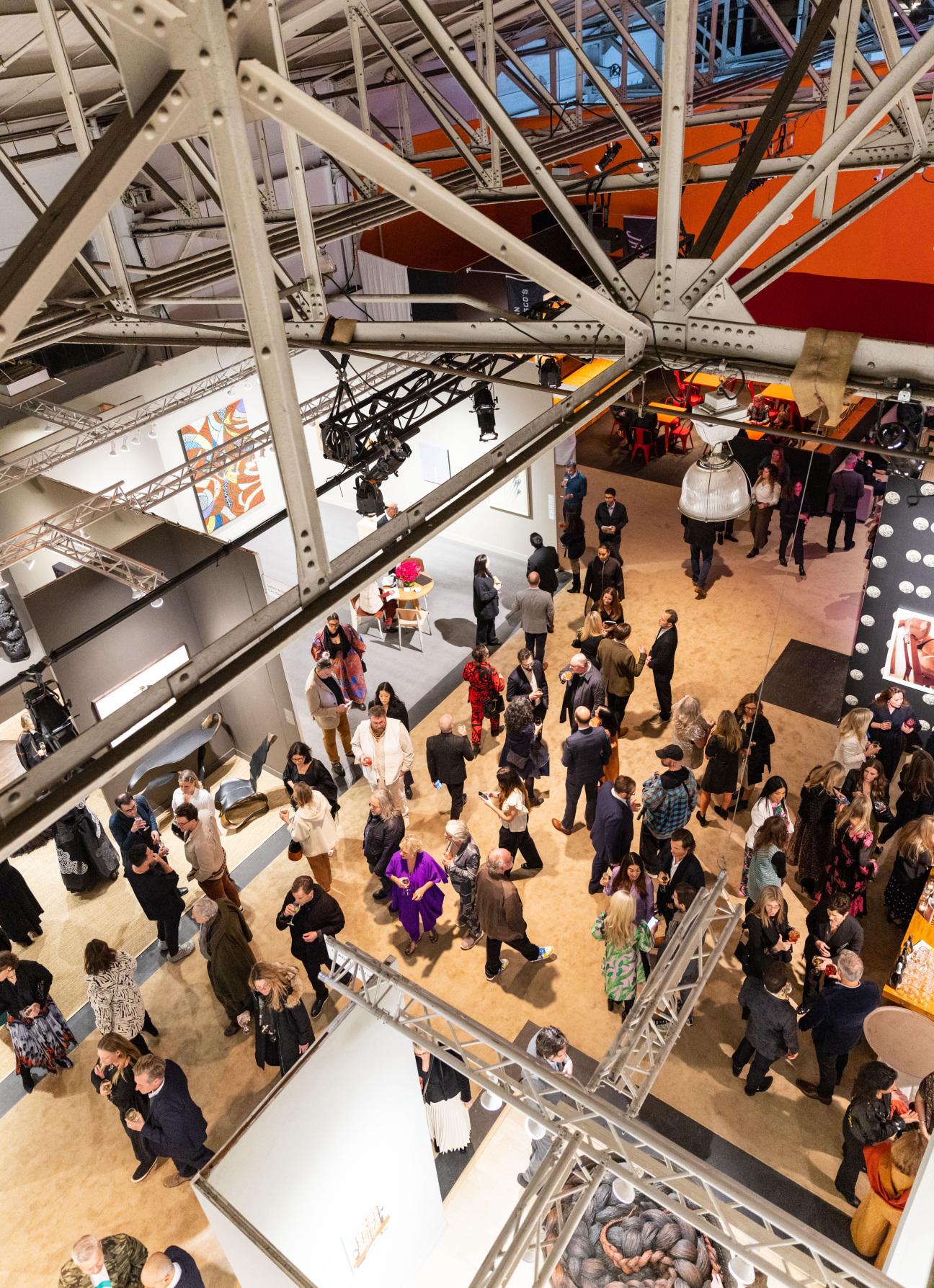 The entryway led guests to Elevated Conversation, an immersive setting that encouraged visitors to lounge and chat with one another and even speak to the installation artist herself, Jenny Sharaf. Visitors could then take a pause from previewing exhibitors and enjoy McCall's culinary creations and FOG inspired cocktails.
Hotel Drisco, a historic 1903 Edwardian boutique hotel in Pacific Heights, provided the perfect respite before gearing up for the rest of the week. The hotel is situated just a short drive from the Fort Mason Center and highlights San Francisco's historic architecture with original mahogany features in the lobby and restored old-fashioned pocket doors and cove ceilings.
FOG Design+Art runs through January 22, 2023 at the Fort Mason Center in San Francisco.