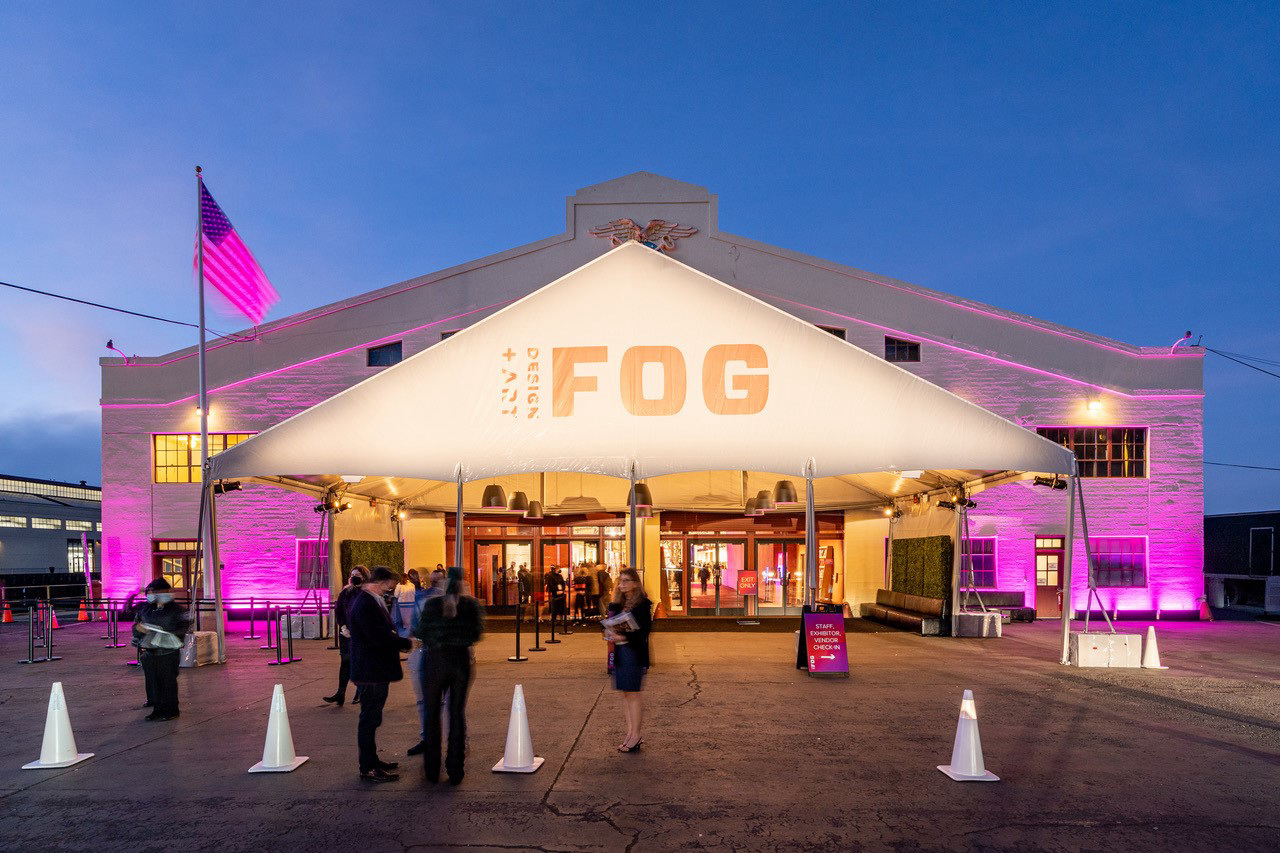 FOG Design+Art, San Francisco's annual international art and design fair, never fails to exhaust me. It's in the way you might become exhausted after a huge, delicious meal—at once satiated and somehow still hungry for more. Your stomach can't be as big as your eyes when there is this much to look at. Presented in the 50,000-square-foot Festival Pavilion at San Francisco's Fort Mason Center for Arts and Culture, the ninth edition of FOG hosts over 45 exhibitors from as close as down the block to as far as Milan, and offers a snapshot of the global state of the arts, confirming the Bay Area as a major force within it.
The fair also boasts a robust programming schedule throughout the long weekend, which mirrors this split emphasis on the local and global. Notable events on this year's slate include a discussion between five local museum directors from SFMOMA to the Museum of the African Diaspora about their efforts to keep museums relevant, a solution-oriented examination of climate change and the arts, a look back at the legacy of late local icon Joan Brown, and a deep dive into the future of art and artificial intelligence.
San Francisco's own Hosfelt Gallery spotlights local art history with selections by luminaries Bruce Conner, Jay DeFeo, and more recent major figures such as Jim Campbell, known for his public works like the video piece Day for Night that crowns the city's Salesforce Tower. On the other hand, Jessica Silverman is showcasing local contemporary talent, including multimedia artist Sadie Barnette and sculptor Woody De Othello, as well as the gallery's most recent addition to their roster, Chelsea Ryoko Wong, whose colorful paintings offer scenes of communal leisure. The booth also includes a massive, modular sculpture, Rearrangeable Rainbow Blocks, 2022, by feminist progenitor Judy Chicago.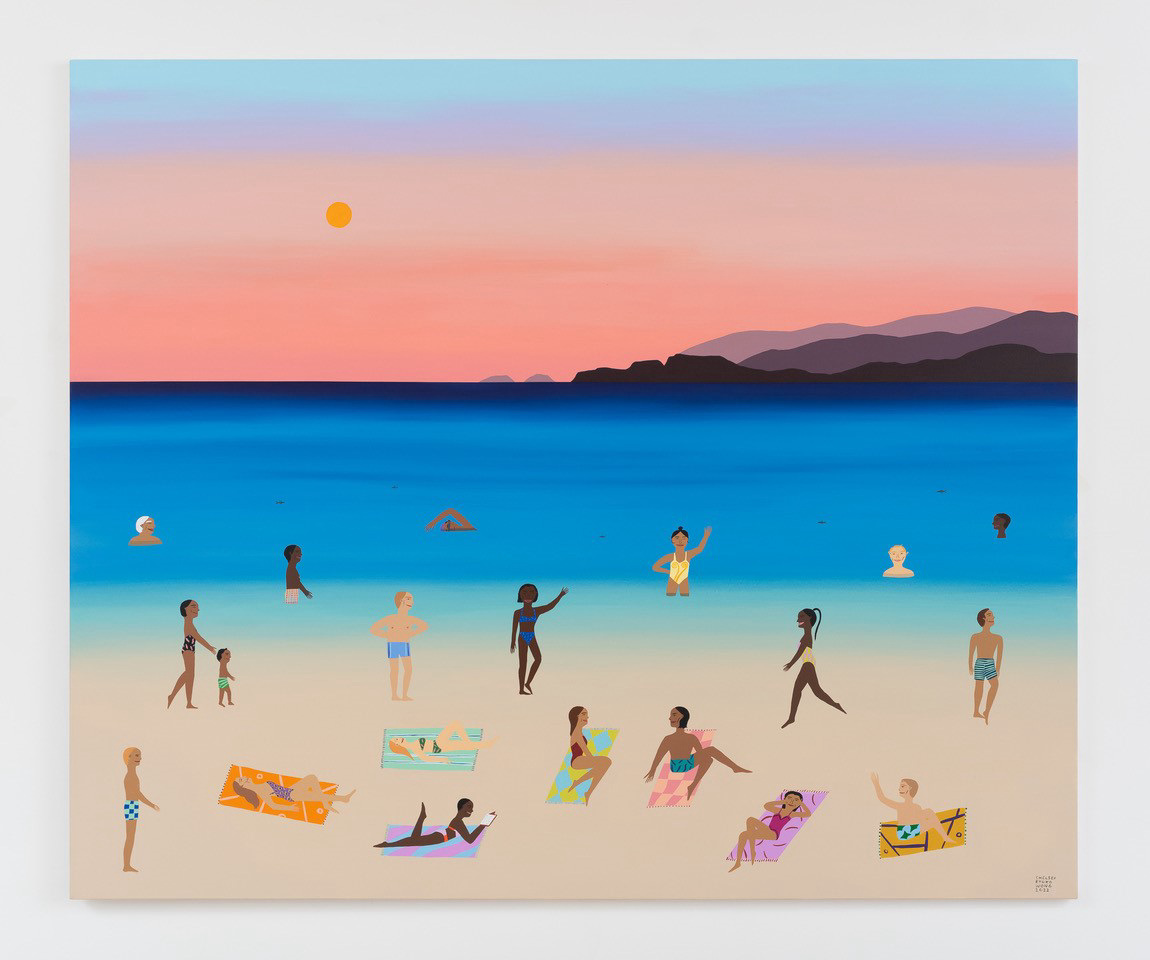 Other SF galleries are expanding out from their Bay Area roots. Fraenkel Gallery presents a star-studded selection of international photographers, from canonical fixtures such as Bernd and Hilla Becher and Hiroshi Sugimoto to 2019 Venice Biennale artist Martine Gutierrez, whose performative self-portraits riff on advertising tropes to explore trans identity. First time FOG exhibitor Casemore Gallery has teamed up with the returning Andrew Kreps Gallery from New York to present a solo show of paintings by the Oakland and Paris-based artist Raymond Saunders, fresh off a career retrospective at the Sonoma Valley Museum of Art. The artist's frenetic paintings blend abstraction and figuration in a jazzy maelstrom.
This year's design highlights prove to be studies in duality. Hostler Burrows sports a matching pair of hand-carved, oak credenzas circa 1960 by Danish mid-century designer Henning Kjærnulf, which is complimented by a darker and more delicate suite of plates by Finnish ceramicist Birger Kaipiainen circa 1970 adorned with floral designs in black and burgundy glazes. At Volume Gallery's booth from Chicago, weight meets lightness in Ross Hansen's chandeliers and sconces, formed from hemp fabric cast in resin and suspended with lengths of chain.
I left the first night of FOG having seen everything twice and nothing fully. But an essential part of the thrill of the fair is this sense of total overwhelm, of being submerged in the best art and design from legendary and emerging makers alike. There's nothing quite like glimpsing the current of history—and feeling like a part of it.
Fog Design+Art is on view January 19-22, 2023 at the Fort Mason Festival Pavilion in San Francisco.