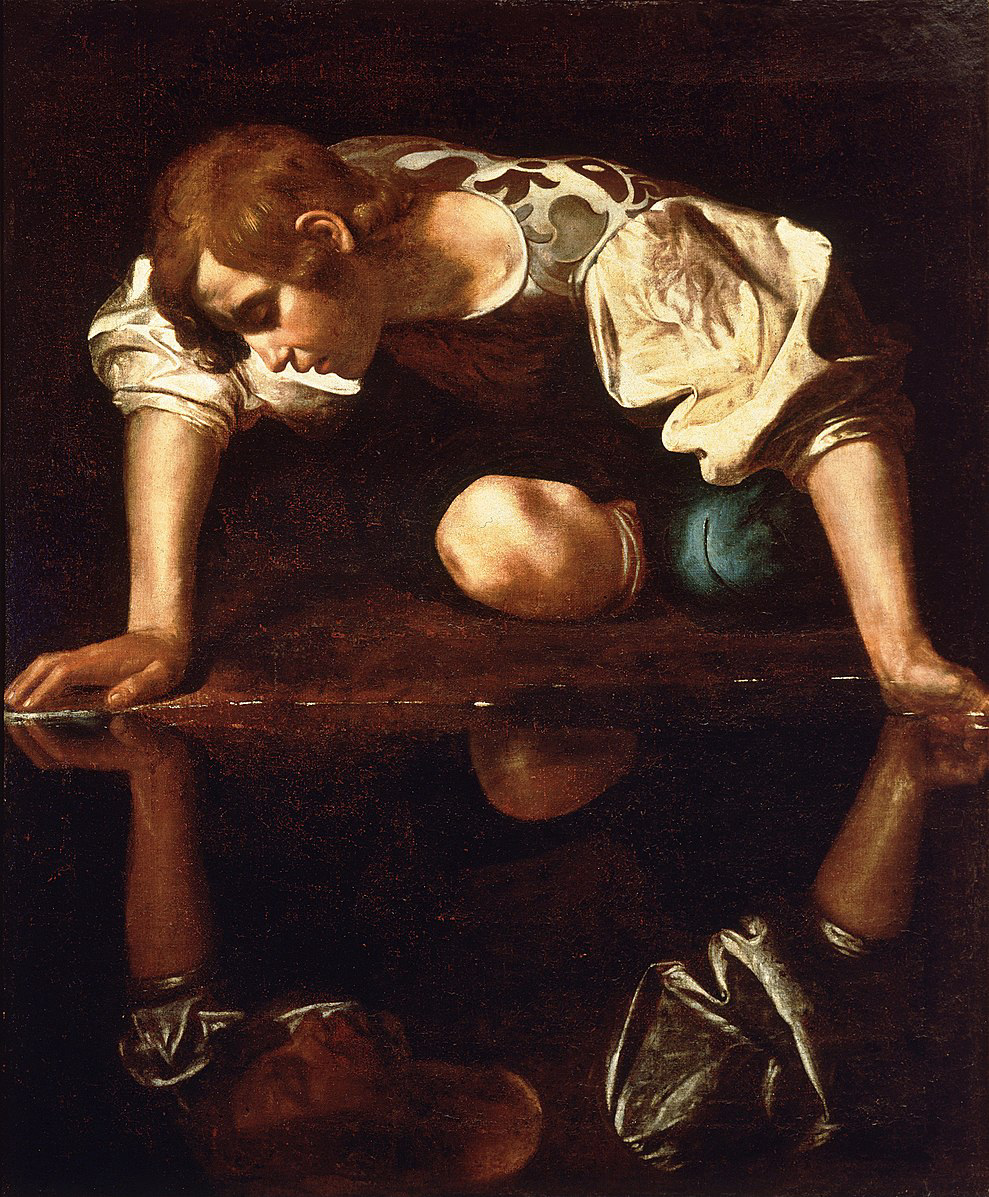 This is Art History, your weekly primer on the art world's salacious past. From heists to heartbreaks, CULTURED brings you the most scandalous stories from the history books, guaranteed to dazzle your dinner companions.
It's easy to think of the Old Masters as a group of austere men, who diligently painted away in their studios, obsessing over an errant ray of light coming through the bay windows. Just think back to Michelangelo spending four years on the Sistine Chapel, or Leonardo da Vinci's technically perfect Vitruvian Man. Then there's Caravaggio…
The painter, born Michelangelo Merisi but known by the name of the Italian town in which he was raised, was a master of his craft. His dramatic, stylized creations formed the foundation of the baroque style. His disciples were known simply as the "Caravaggisti," and included the late, great Rembrandt. At the same time, Caravaggio was an absolutely bloodthirsty, temperamental, borderline psychotic menace to Italian society.
A great deal of the historical record on the artist is comprised of the Roman police records that followed him through the years. Other accounts come from biographies, often full of distasteful anecdotes about the man and gang member. On his living situation, there are a number of tidbits, including his poking holes in the roof to let in natural light, pelting his landlady with rotten vegetables, and falling and injuring himself on his own sword.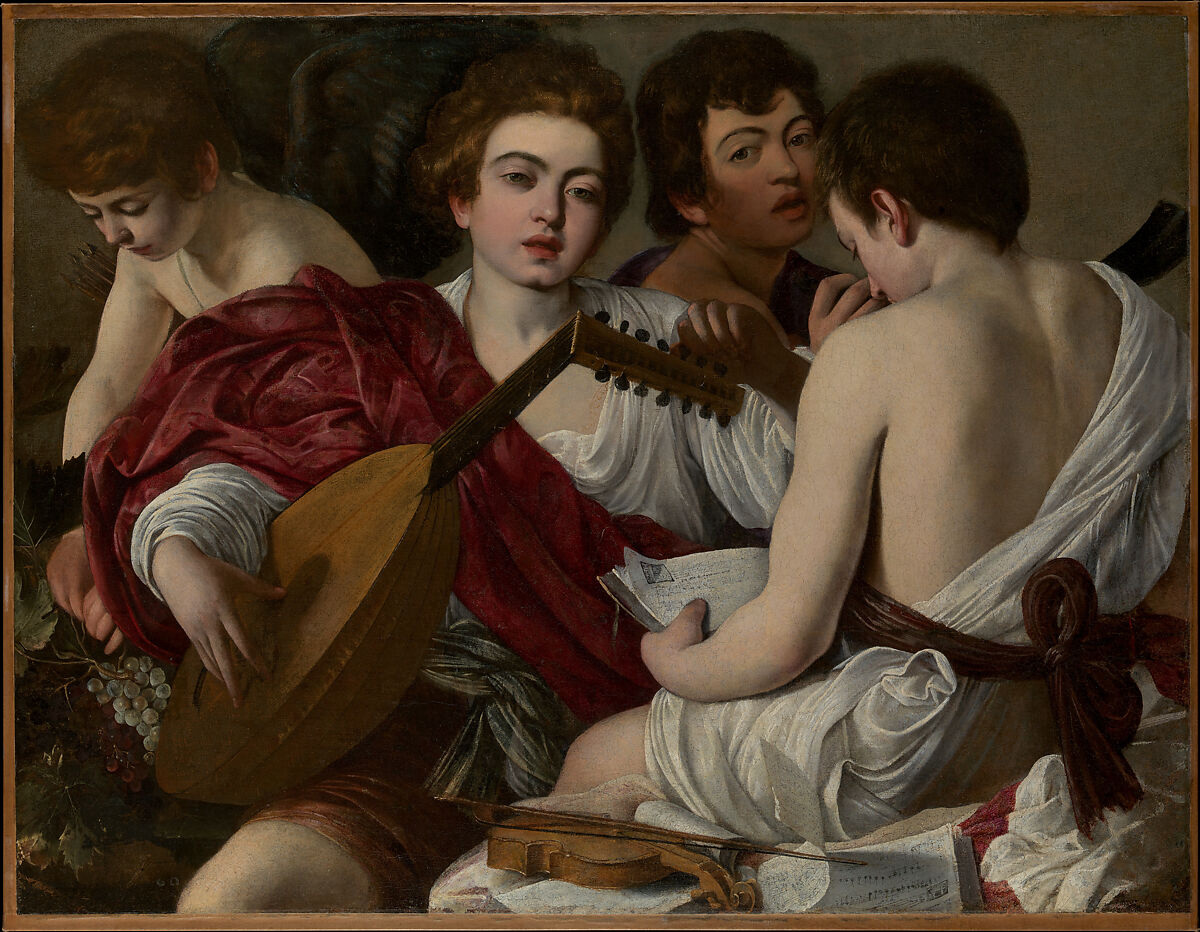 The sword would reappear in many of Caravaggio's altercations. He was arrested for carrying one without a license in 1958, and was both sued and accused of attacking two seperate men with the weapon in the following two years. It was inscribed with an Italian phrase that translates to "without hope, without fear."
In 1604, there were two more assaults. The artist threw stones at police officers and, in what is one of his more famous brawls, had a dust up with a waiter. Caravaggio sat down for lunch at Moor's restaurant at La Maddalena and ordered a plate of artichokes. Eight artichokes were served, four cooked in butter and the rest in oil. He asked the waiter which were which, and the waiter responded that he should smell them. He would easily be able to tell the difference.
"He got angry and without saying anything more, grabbed an earthenware dish and hit me on the cheek at the level of my moustache, injuring me slightly," read the waiter's statement to the police. In 1603, Caravaggio was taken to court for libel after writing a number of poems about the painter Giovanni Baglione, including one that said his artwork should be shoved up his friend's vagina.
In 1605, Caravaggio was again arrested for carrying a sword and dagger, and accused of striking a Vatican notary from behind. It's not as if these endless troubles didn't seep into the confines of his career. The painter used a prostitute as a model for the Virgin Mary in a commission for the church of Sant'Agostino. The same prostitute regularly solicited customers outside that church, and was well known by the congregation. In his Death of the Virgin, Mary is said to be based upon the corpse of a prostitute that the painter saw dragged from the Tiber River.
Some have speculated that Caravaggio made his work purposely unacceptable to the high society patrons that commissioned him. Thus, he could keep the advances they gave him for the work. Then, when they rejected the finished product, he could sell it off for a higher price to a private buyer and, essentially, get paid twice.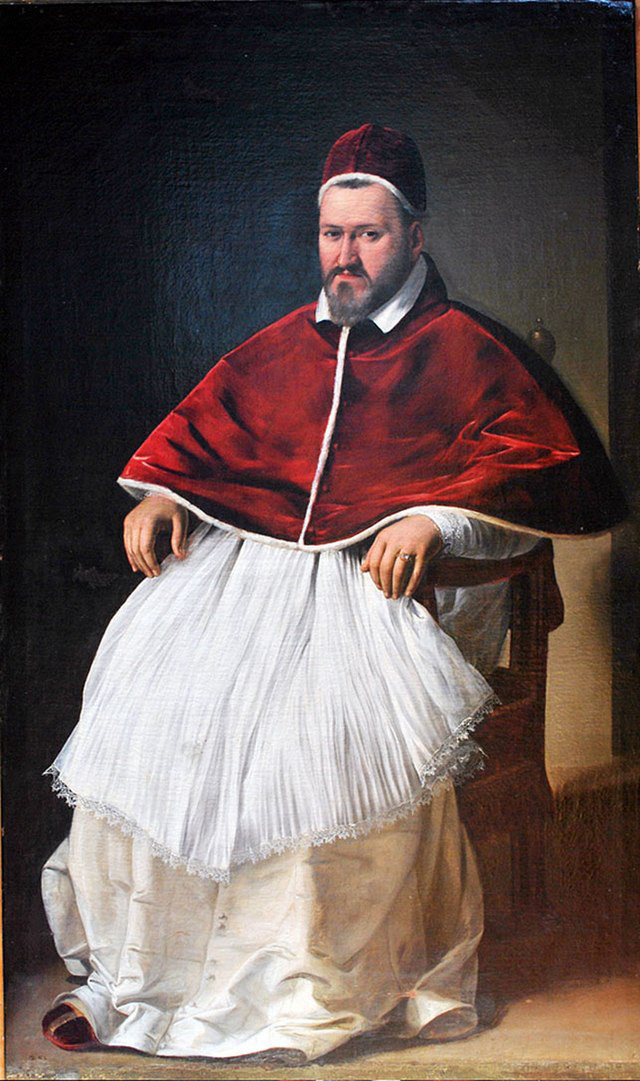 In 1606, the painter killed a rival named Ranuccio Tomassoni. It's widely believed that the fight began over a tennis match or gambling debt, but later scholarship alleges that it was actually over a woman, a prostitute that both men fancied. This is supported by the fact that Tomassoni died from mutilation to his genitals, an apparent attempt at castration.
Caravaggio was given the death sentence by Pope Paul V, whose portrait he had just painted, for the crime. The artist fled, and continued painting and getting in fights abroad, even with a brief stint in prison for assaulting a senior knight in the Order of St. John in Malta. In 1610, he hoped to return to Rome and secure a pardon, but died under mysterious circumstances before his arrival. Syphilis, historians have posited, or lead poisoning from his paints, or perhaps a muder by one of his many, many detractors.