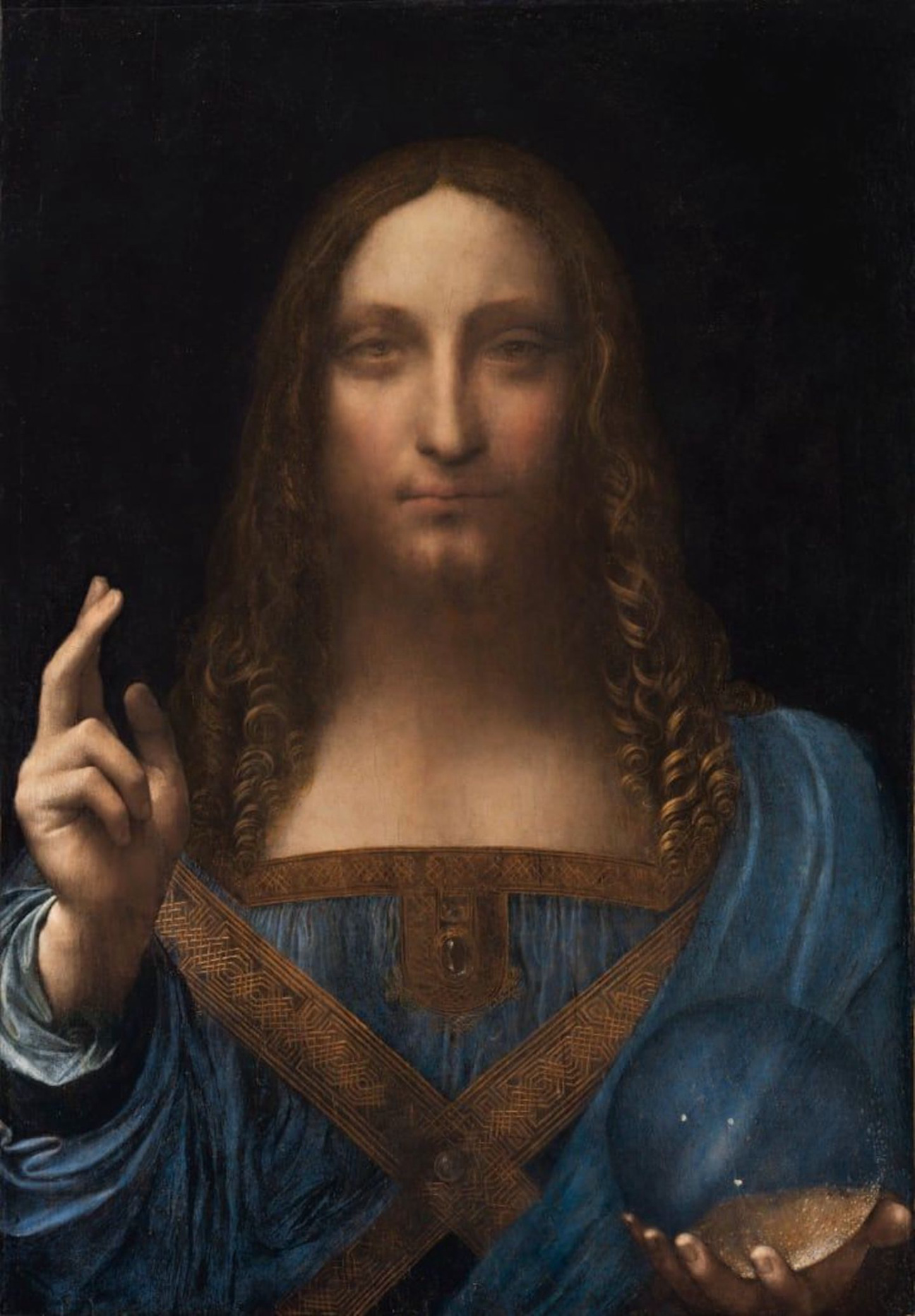 In 2017, Leonardo da Vinci's Salvator Mundi famously sold at auction at Christie's in New York for a record breaking $450 million. The painting's new owner was later identified as Saudi Arabian Crown Prince Mohammed bin Salman Al Saud who, ever since the legendary auction, has kept the piece hidden from public view—until now, that is.
Last Tuesday at the Cheltenham Literary Festival in Gloucestershire, England, British art historian Martin Kemp hinted that the world's most sought after painting may be brought "into the light" in the not too distant future. Specifically, Kemp revealed that the Saudi prince has summoned him to inspect the painting on account of the fact that he claims to be building an art gallery in which to display it.
At the festival, Kemp confirmed that, "it is in Saudi Arabia and the country is constructing an art gallery, which is to be finished in 2024 I think. There have been moves to get me out to look at it." Kemp is an emeritus professor of art history at the University of Oxford and was a pivotal figure in identifying and attributing the restored painting to da Vinci after it was sold to a consortium of art dealers in New Orleans in 2005 for a mere $1,175. When it was first bought, the image appeared to have been heavily overpainted and several specialists assumed that it was simply a copy of the original work. However, after being restored, the work was later included in an exhibition of da Vinci's work at the National Gallery in London in 2011.
The painting remains a contentious subject among art historians and art dealers, as some believe that da Vinci only partially contributed to the picture, while others argue that its authenticity can not be definitively confirmed. Despite this controversy, next year, Saudi Arabia will open the Wadi AlFann, a huge cultural complex near the city of Al Ula. Although it is unclear if Wadi AlFann will be the site at which Mundi is displayed, many are speculating that this new construction will coincide with the painting's public unveiling.