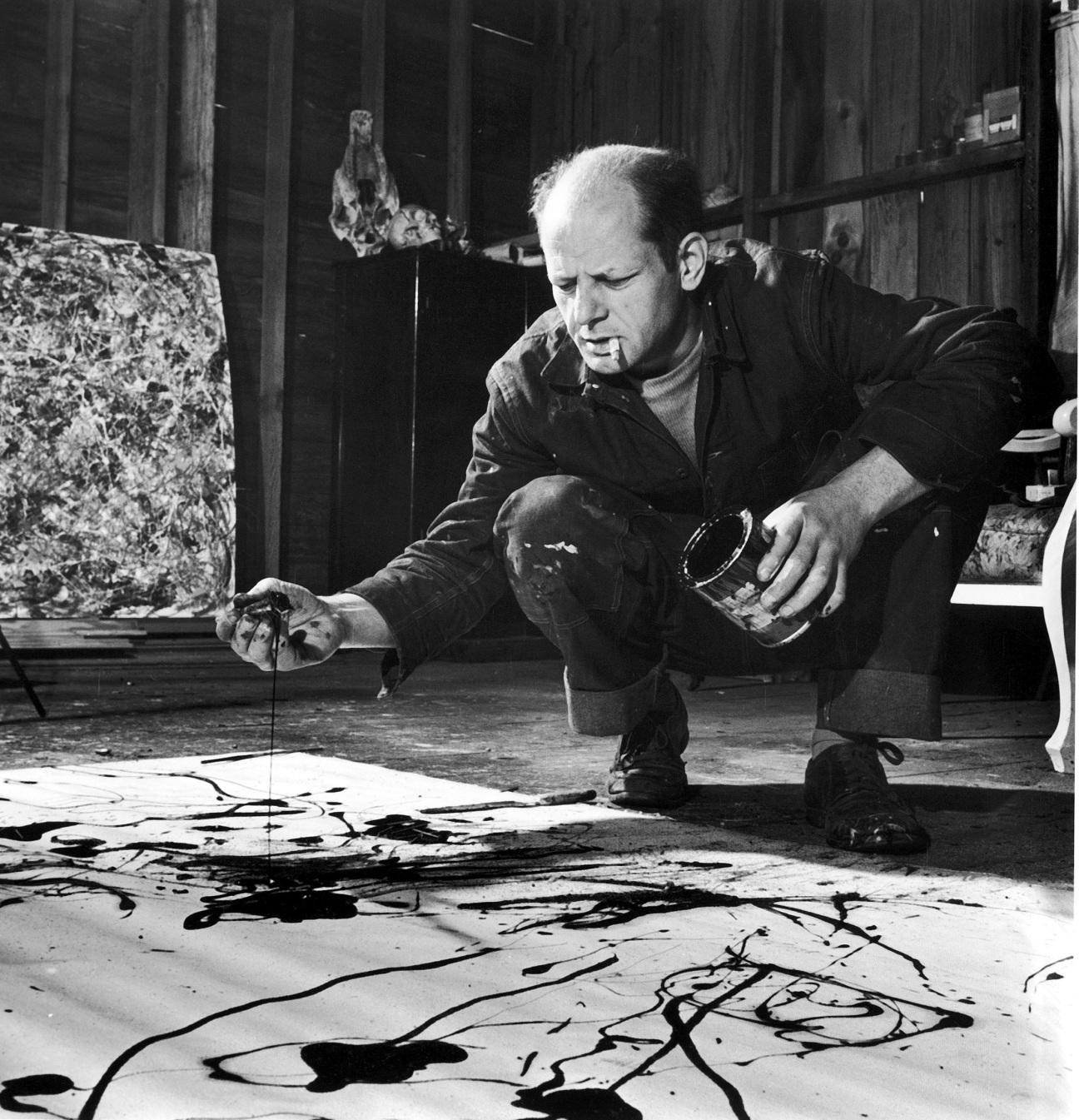 On August 11, 1956, Jackson Pollock hit his green Oldsmobile convertible against a tree after a gin-infused afternoon, instantly killing a passenger and himself. Like many other artists, Pollock's abbreviated life skyrocketed attention to his practice. His legendary status reflects his explosive ambition and revolutionary drip technique, which continues to inject energy into galleries and museums around the world. However Pollock's influence has spilled out of the white cube onto a range of surfaces—from the walls of his East Hampton home, to limited-edition Crocs, and a recent collection of NFTs. Here, take a look at how a renowned artist is remembered beyond the conventional canvas, to varying degrees of separation from his original oeuvre and intentions.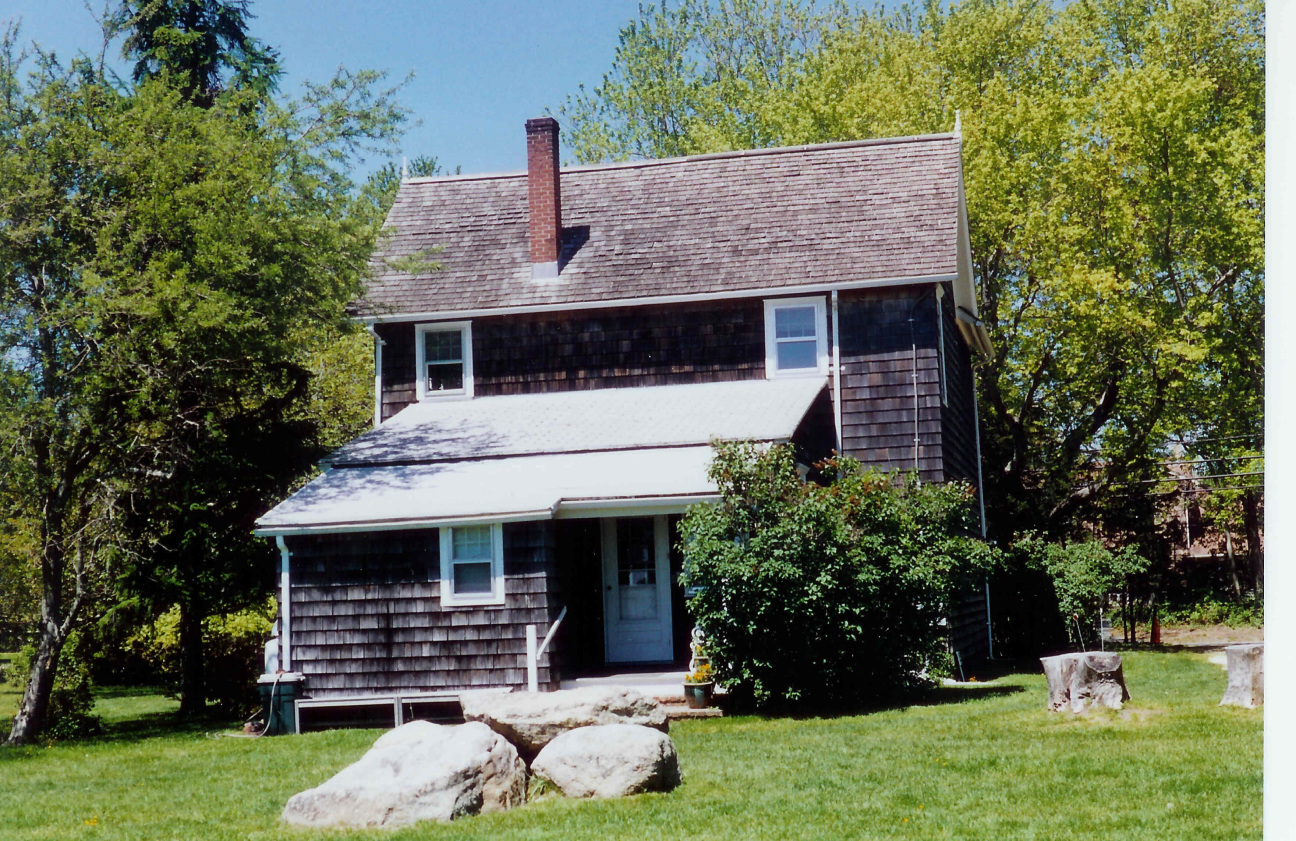 The Creative Space That Outlived Him
Nestled in Springs, New York, is a 19th-century shingle-style farmhouse where Pollock and his wife and fellow artist Lee Krasner used to live. The space is now the Pollock-Krasner House and Study Center. Art lovers who venture from every corner of the globe to step inside the duo's creative world will find the house has barely changed since Krasner's death in 1984. The shelves are still filled with books, Krasner's necklaces still hang on hooks in her bedroom, Pollock's jazz-record collection is still on display, and traces of his painting remain engraved like fossils in the wooden floor.
The barn studio where Pollock worked from 1946-56 testifies to his process for several masterpieces, including Autumn Rhythm, 1950, Blue Poles, 1952, and Convergence, 1952. That's why visitors must take off their shoes and wear foam slippers to step into his creative space. After her husband's death, Krasner took over the studio, covering the walls in the colors of some of her major works, such as Memory of Love, 1966, and Portrait in Green, 1969, which will be on view through Oct. 29.
Unlike museums, studios are not neutral spaces—and for an artist like Pollock, whose process was as much a part of the product as the piece itself, seeing the work in its natural environment is a radical departure.
Pollock Gets a New Life on the Blockchain
Nearly 70 years after Pollock's death, the aforementioned studio floor remains marked by the residue of the artist's process—specks and swirls of different colors landing just beyond the edge of Pollock's masterpieces and cigarette butts caked into the paint over time. What used to be a byproduct of the work has now been transformed into a collection of limited-edition NFTs titled "Beyond the Edge." Released last month by the Jackson Pollock Studio in partnership with Web3 platform Iconic, the collection offered four different NFTs featuring Pollock's paint-stained studio floor, priced at $1,500 each, including a limited-edition physical print. The digital artifacts were a sensation—the collection sold a total of $525,000 in just three days, with one of the NFTs, Convergence, selling out in a mere 32 minutes.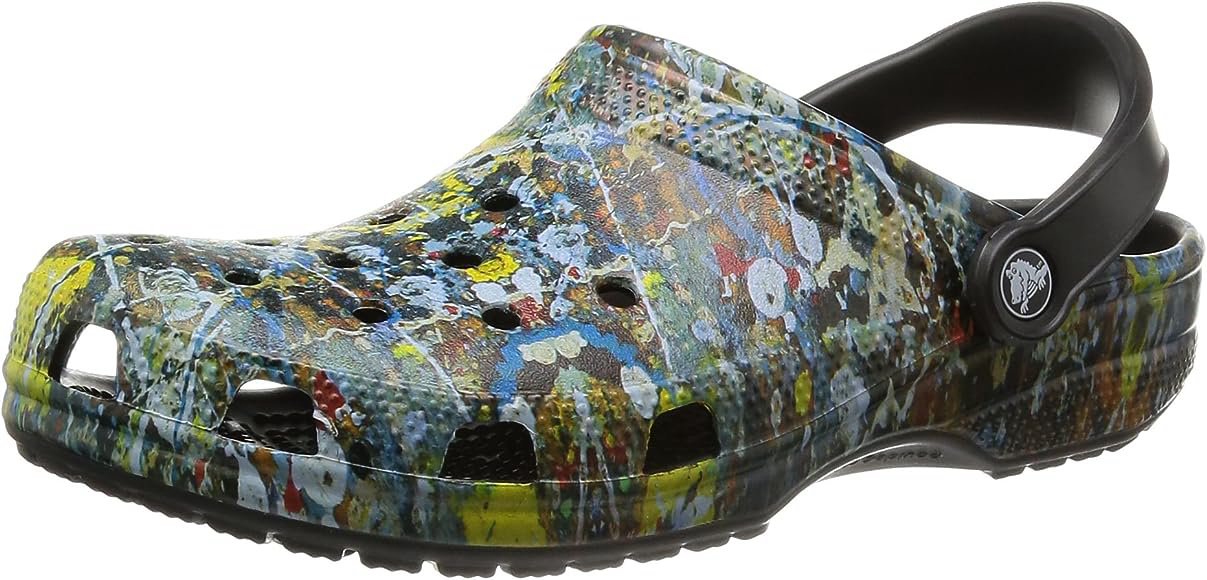 Wearable Pollocks
A century after Pollock's birth, the Jackson Pollock Croc was brought into the world. The creators of the defiantly ugly and addictively comfortable shoes made a leap into the modern art world by releasing a limited-edition paint-splattered pair. Much like the "Beyond the Edge" NFTs, the design for the rubbery clog-style shoes was taken from a photo of the artist's studio floor. The Pollock Crocs transcended the brand's love-it-or-hate-it reputation—all shoes sold out in record time, prompting a reissue at $39.99 a pair. In the span of a year, anyone from chefs to hospital workers, and kindergarteners to landscape designers, could be seen walking in a riff on a Pollock masterpiece.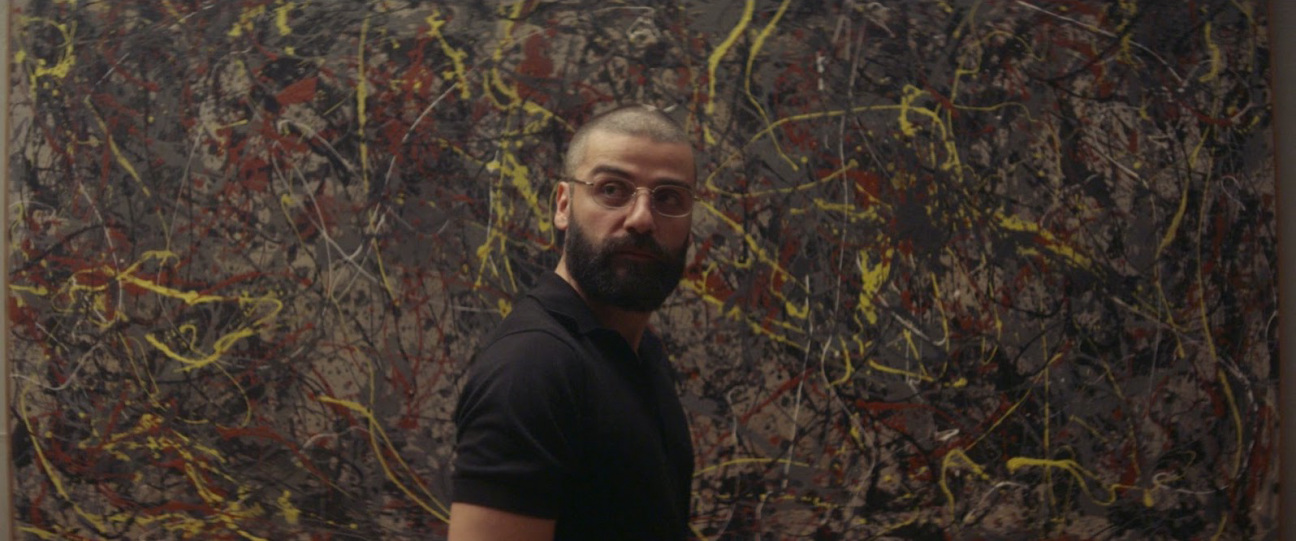 Pollock Pours Onto the Big Screen
Though Pollock's paintings are considered some of the world's most valuable, hanging one of his works in a fictional character's home signifies more than wealth. He has come to embody total freedom and unleashed creative expression. Free Form, 1946, the first canvas done in his trademark style, features prominently in The Accountant, 2016, an action film about an autistic accountant that struggles to break free from the way society understands him.
No. 5, 1948, stands as an important symbol of intentionality and consciousness in Ex Machina, 2014, a sci-fi thriller that explores the boundaries between humanity and artificial intelligence. Nathan, a tech savant played by Oscar Isaac, looks to the painting and states, "The challenge is not to act automatically. It's to find an action that is not automatic, from painting, to breathing, to talking, to fucking, to falling in love." Pollock is presented as an uncanny valley between the two, precise and trained but ultimately subject to the unpredictable whims of mankind and art-making.
In 2003's Mona Lisa Smile, the work Lavender Mist, 1950, is seen as a symbol of the liberation from social constraints that young women faced in the United States during Pollock's era. Just like the characters in these films, the late artist refused to be contained. When his work is spotted on screen, chances are the protagonist are about to have a breakthrough, too.