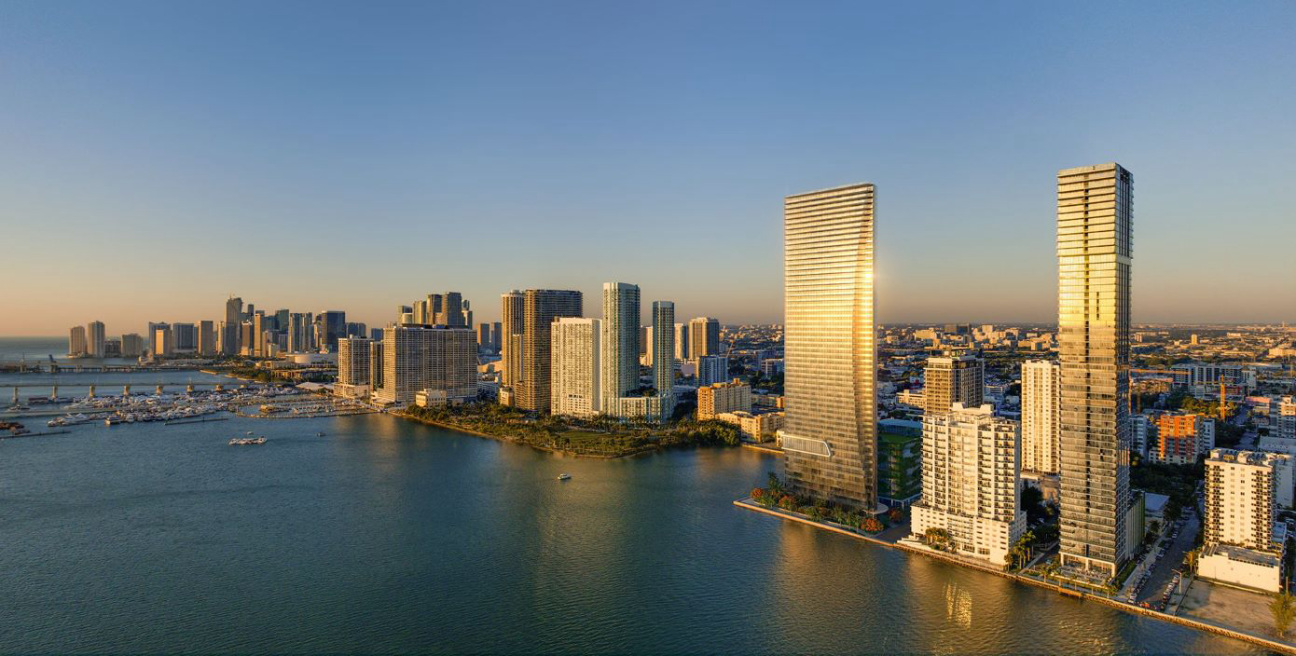 Ten years ago, the 1.7-square-mile neighborhood adjacent to Wynwood in Miami was a low-density residential enclave with stunning Biscayne Bay views. Local developer Two Roads Development spotted its potential early on: "Two-thirds of Miami is made up of the Florida Everglades, so there's not a lot of land," explains managing partner Taylor Collins.
This shore-hugging area, however, was surrounded by a growing arts and entertainment district—the Design District, Wynwood, street art, and shopping—and is an easy commute to the offices of the business district. After purchasing land in 2010, Collins and his colleagues built their first luxury high-rise residential tower, Biscayne Beach, in the neighborhood in 2017, then Elysee in 2021. Its third—EDITION Residences, Miami Edgewater—will break ground next summer.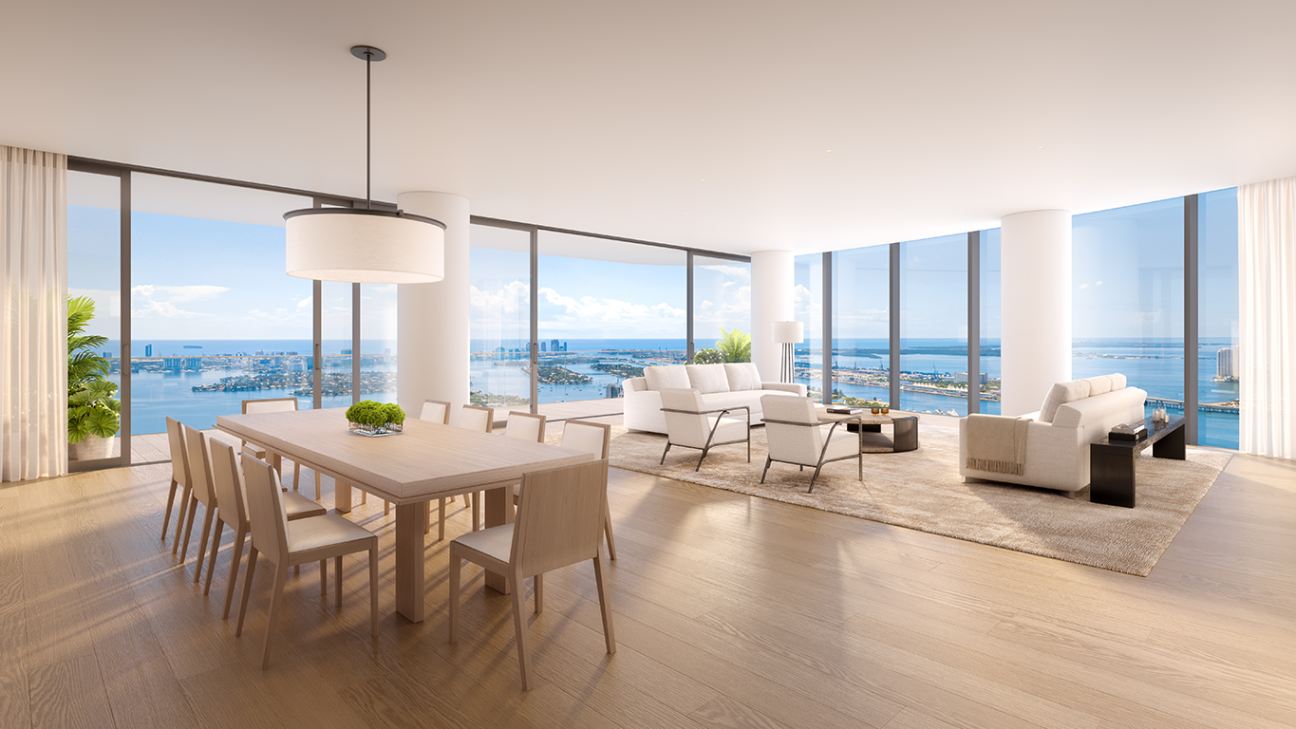 The new tower, however, is not just another exciting milestone for a booming residential neighborhood; it's also a new standard in luxury branded living. The 55-story, 649-foot-tall glass building will be the EDITION's first residential-only property in the world, melding Creative Director Ian Schrager's penchant for contemporary minimalist design with the amenities and services synonymous with the hospitality brand's name. Architect Bernardo Fort-Brescia of Arquitectonica and Alessandro Munge of Studio Munge are bringing this vision to life.
The "edgy-yet-elegant" structure is sleek and crystalline, says the architect, and was designed with its natural setting in mind. "On approach, the building curves, leading the eye to the Bay," Fort-Brescia explains. "From the Bay, the corner erodes in a moon shape, cresting with a sail-like profile. Its ground level is monumental, with columns following the concave form of the silhouette." This arcade announces EDITION Residences, Miami Edgewater to the existing pedestrian promenade, known as the Baywalk. Above, residents will enjoy gracious one-to-four-bedroom layouts with floor-to-ceiling windows and spacious terraces from which to admire the natural surroundings that inspired the tower.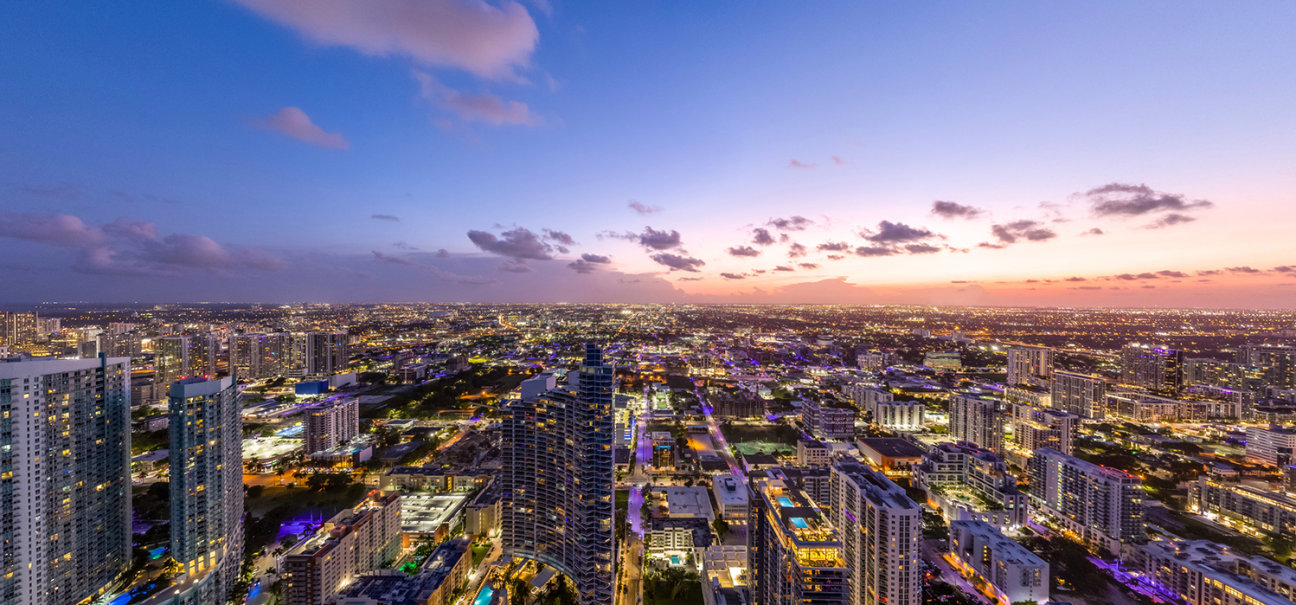 "It was important for us to provide water views for all of our residents," notes Collins, and equally important to assure this, despite the rapid expansion of Miami's skyline. "Every unit has unobstructed vistas in perpetuity," he says. Units range from 1,952 to 3,864 square feet in size, and luxury finishes mark the soft, warm, livable interiors by Munge, which emphasize an indoor-outdoor feel. In addition, three triple-height penthouses at EDITION Residences, Miami Edgewater will offer private rooftops and pools, and across the building, an array of gardens by Fort Lauderdale–based landscape firm EDSA bring flora to the sky.
The property's 45,000 square feet of amenities reflect its creative connection to the world of luxury hospitality, including two pools with cabanas, a gym with private training rooms and state-of-the-art workout machines, an extensive spa, a club lounge, library, private screening room, dog spa and park, children's play area, and kids club, as well as four guest suites that residents can reserve for their visitors.
These lifestyle extras help to set the building apart from others, but in general, says Collins, demand for quality new-build apartments in Miami is high. "Miami had a lot of growth in residents coming from the Northeast," he says, "and the pandemic just threw gasoline on that." While appreciations are no longer as ballooned as they were in 2021, rates are healthy, and moving more into a "normal" range, says Collins. Edgewater has reaped these benefits for over a decade since Two Roads Development's initial investment. Seeing it change through these visionary placemaking efforts is rewarding, says Collins, and that an international brand such as EDITION would choose to plant its first all-residences flag here "shows how strong this neighborhood is, and how much growth is to come."
Certainly, the site's natural assets have helped it along the way, as has its central location. Edgewater has matured into a destination in its own right, and its tower residents are getting the best the city has to offer. "Nothing replaces geography," says Fort-Brescia. He continues, "the perspective is magical."