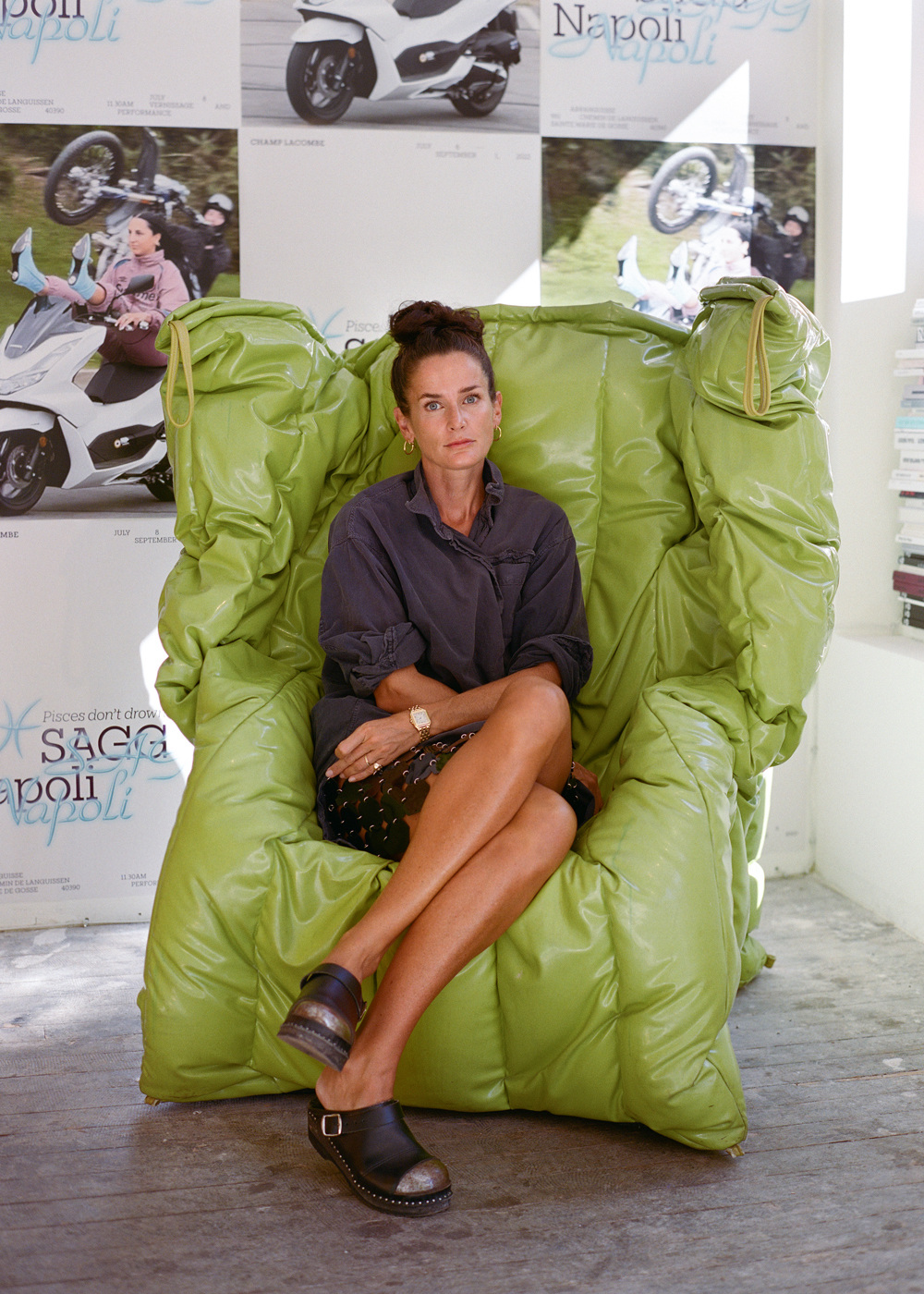 The preferred resort destination for generations of royals and haute société, the French seaside town of Biarritz has long enjoyed an illustrious global reputation for its gastronomic offerings, surf and sport culture, and commanding architecture—the famed Hôtel du Palais built by Napoleon III for Empress Eugénie counts iconic figures like Queen Victoria, Coco Chanel, and Frank Sinatra among its notable guests. The city's fine art scene, however, has lagged far behind.
After visiting the French coastal town annually for 33 years, Lucy Chadwick, 41, believed in Biarritz's untapped potential. "It has a rich cultural history and present," says the British-born gallerist. "Biarritz is a very special part of the world to be based in." She had considered establishing a gallery in the area for years, but the final push came during the pandemic, when dealer Gavin Brown closed his eponymous company where Chadwick served as director. Seeking a new creative challenge beyond New York and London, she, along with her husband—the celebrated hair stylist, Duffy—and son, Jack, left for France and never looked back.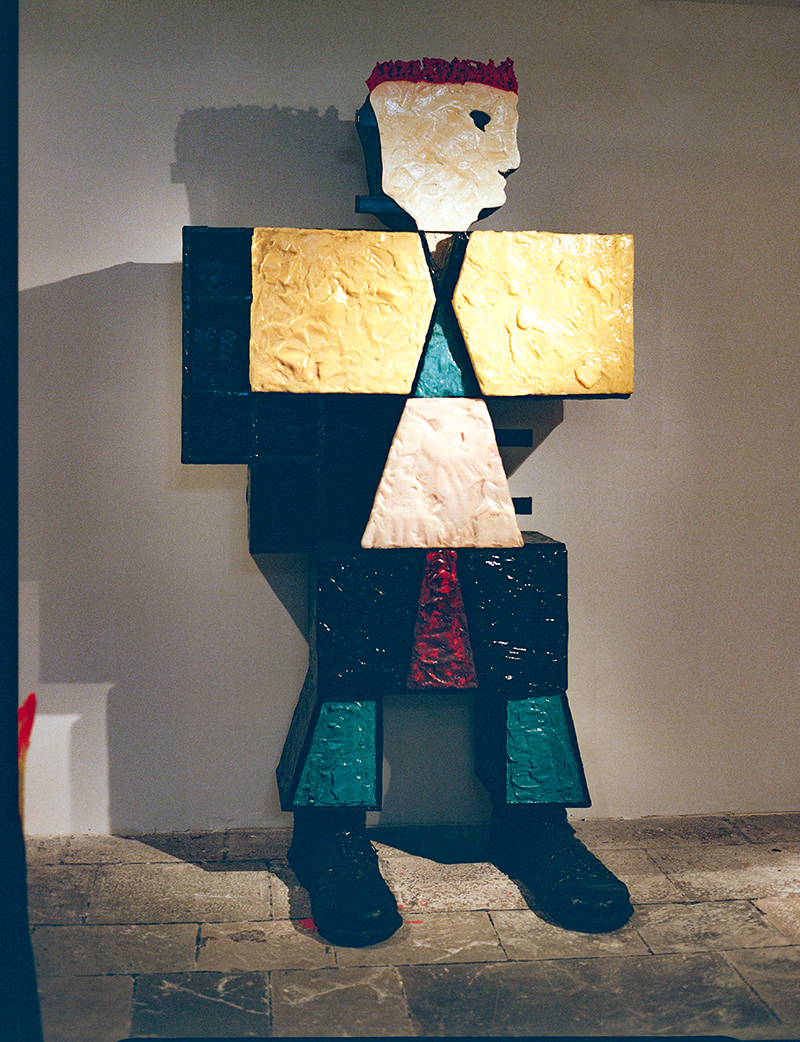 In July 2021, Chadwick opened Champ Lacombe, her first solo venture and Biarritz's first contemporary art gallery. "It's very rare to find an internationally connected town that hasn't been scooped up into the contemporary art bubble," she says. Named after the bustling street where it is located, Champ Lacombe is steps away from the beach and the legendary Les Halles market. Last year, Chadwick opened an adjunct space 30 minutes inland, which offers a rural landscape ideal for outdoor sculpture exhibitions, as illustrated by Gaetano Pesce's boundary-blurring works, which were on view there this fall. Chadwick was the initial liaison between the iconic sculptor and Bottega Veneta Creative Director Matthieu Blazy, who collaborated on a sweeping, site-specific installation for the Italian fashion house's ready-to-wear show this fall, during which the gallerist also walked the runway.
Chadwick feared her gallery might struggle to develop a consistent audience, but she needn't have worried. This is in part due to Biarritz's prime positioning—a four-hour train ride to Paris and a five-hour drive to Madrid—and the location of leading institutions, such as the Guggenheim Bilbao, as well as the CAPC Musée d'art Contemporain in Bordeaux, a stone's throw away. Nearby northern Spanish cities San Sebastián and Santander also offer an exciting host of younger art spaces.
Chadwick's interest in a wide array of artistic venues stems from her transatlantic career. The gallerist was raised in central London by an architect father and a mother who was a fabric buyer for Liberty. After studying fine art at Oxford, she worked in the publishing department at the Tate Britain from 2004 until 2008. "About a month into my job, I was given the task of interviewing Robert Mangold," she says, remembering the gift of such opportunities. "I never take the proximity I have to extraordinary minds for granted."
During her 11 years at Gavin Brown's Enterprise, the gallerist developed her formative relationships with a number of artists, including Joan Jonas, Alex Katz, Arthur Jafa, Mark Leckey, and Elaine Sturtevant. "She was a savant-like human. You would hang onto every word she said," recalls Chadwick of Sturtevant, whom she describes as her "leading light." The late American artist has been deemed by many as the "mother of appropriation art" due to her repetitions of iconic Pop works. "She was addressing our digital world at a moment when it wasn't a popular line of discussion. She understood the impact of technology not just on art, but also on humans." The video work by Sturtevant Plato's Dual Action: Same/Idea/Transposed was the genesis of Champ Lacombe's inaugural exhibition, "Same / Idea / Transposed," a group show that also featured Jafa and Leckey, and was themed around the dissemination and permanent transformation of an image.
No longer tethered to the competitive ecosystem in which official artist representation is paramount, Chadwick wants Champ Lacombe to be a project-based space where she can collaborate with art-world friends as well as both familiar and new talents. This fall, she organized "j~o~y r~i~d~e," an exhibition with Zeinab Saleh, a London-based artist whose interdisciplinary practice encompasses painting, drawing, and video. Next spring, she and Taylor Trabulus of New York's Company Gallery will curate a group show that explores notions of the Baroque.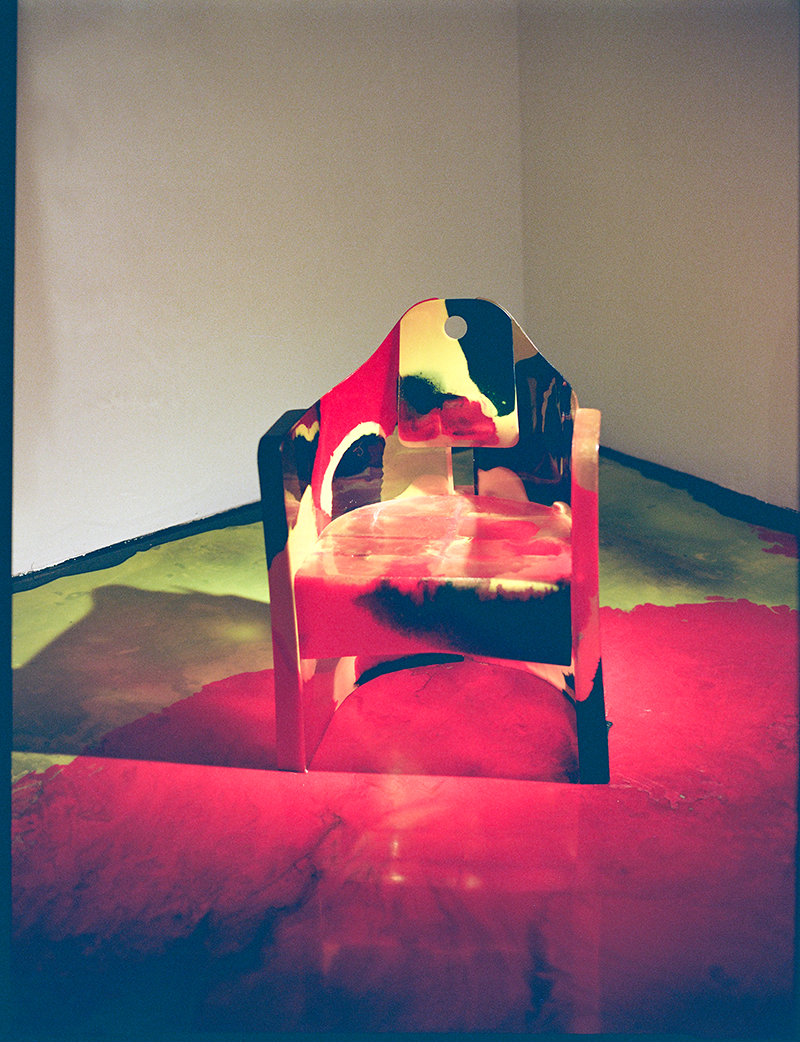 "I have always been interested in the conversational quality of an exhibition," says Chadwick, who aspires for Champ Lacombe's programs to be progressive and intergenerational. With community involvement top of mind, the gallerist plans to engage a local art school, and will present workshops and live performances for a larger audience. She is already dreaming up a collaboration during Le Temps d'Aimer La Danse, an annual festival that welcomes numerous dance companies and artists to Biarritz.
As for more geographical expansion, Biarritz remains Chadwick's focus. "I want to be mindful of not running before I can walk," she says. Given Champ Lacombe's grand accomplishments and ambitions, perhaps 'power walk' is a more apt descriptor.