Art Basel Miami Beach might be famous for its 400-plus exhibitions of artists from around the globe—but it's infamous for its party scene. After days spent traversing the labrynthine sprawl of the Miami Beach Convention Center, art world revelers converge at tropical hideaways like the just re-opened Pelican Hotel, ZZs, or The Faena to sip cocktails and gossip about the day's acquisitions, before making their way to a host of private parties at late night haunts like Twist for some after-hours debauchery. Here's a glimpse at ABMB's event highlights—from the chaotic, to the illuminating, to the fêtes you probably regret missing.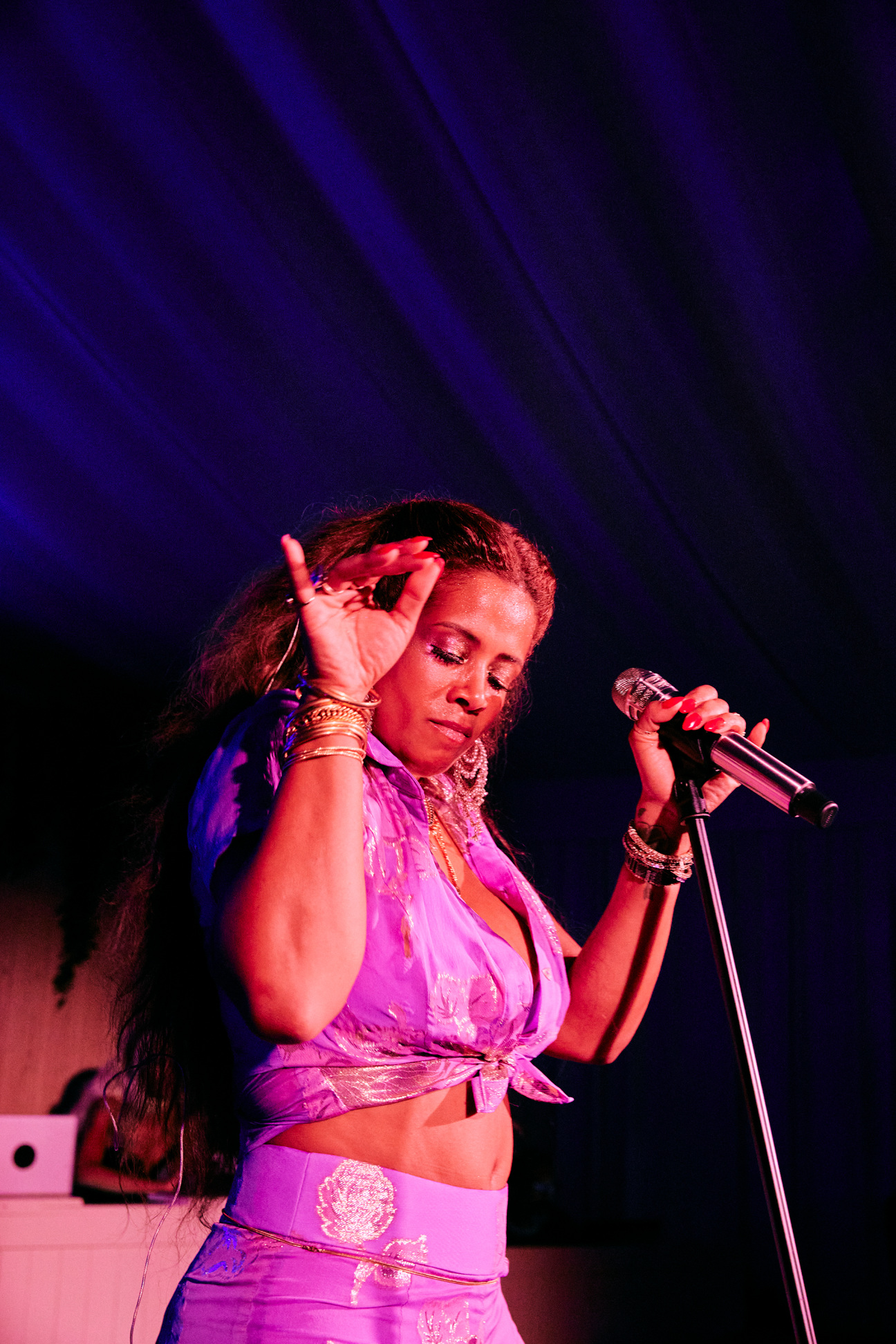 White Cube's Beachside Boogie
All the creatures were stirring the night before Art Basel—and they were at Soho Beach House. On Monday, White Cube founder Jay Jopling kicked off the killer week of events with a killer event of his own where gallerists collided with patrons, artists and critics collectively dropped it low, and many drinks were to be had. The night began with a beachside dinner, and culminated into a sweat-filled dance-a-thon that saw performances by the likes of Kelis and funk musician Roy Ayers.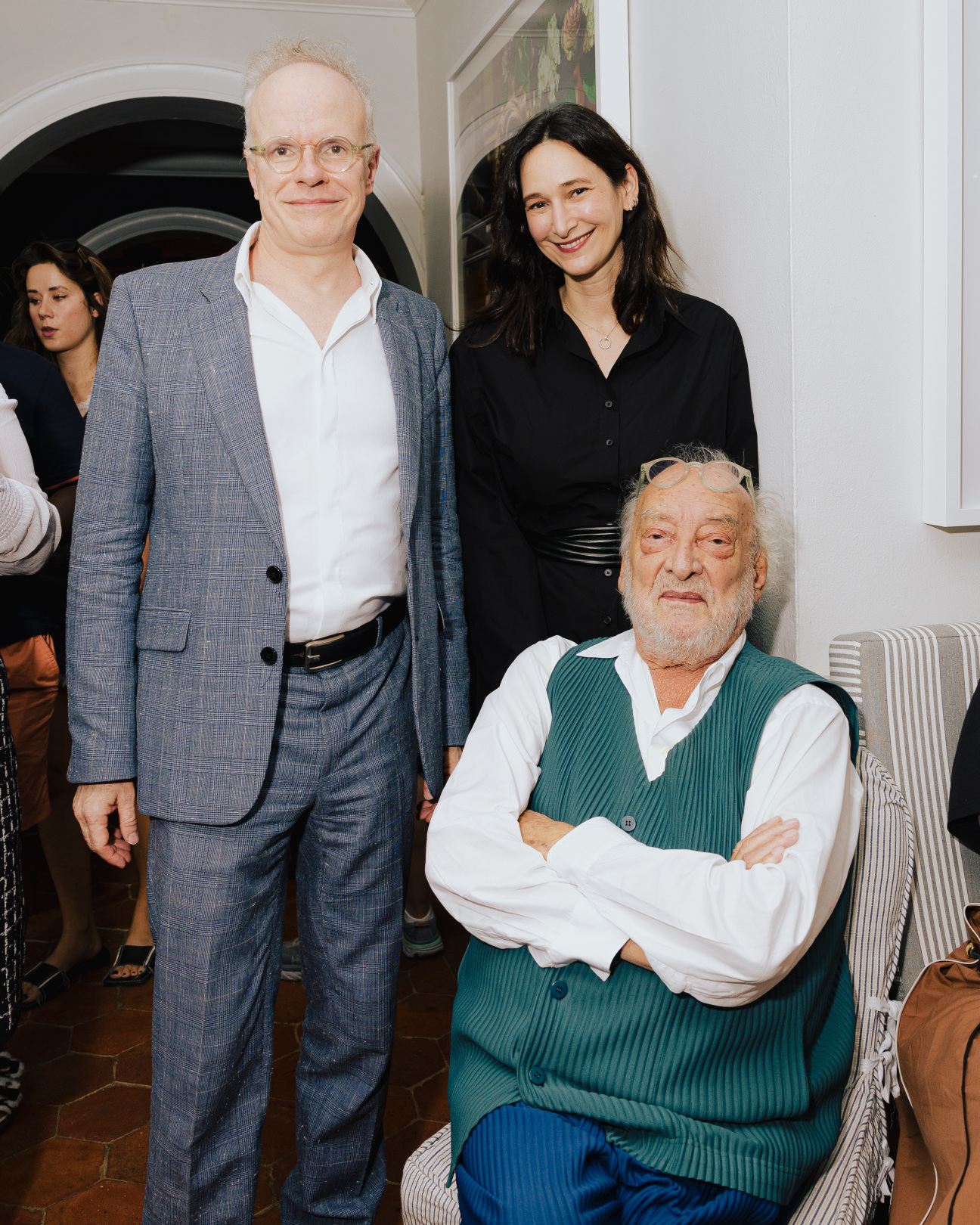 Serpentine's 11-Year Brunch
While most of the week's more exclusive events happen after hours, on the morning of the first public day of the fairs, Gaetano Pesce, Maja Hoffmann, Klaus Biesenbach, and more joined Hans Ulrich Obrist and Bettina Korek in the light of day for the Serpentine Americas Foundation 11th Annual Brunch. Held at Casa Tua's Miami Beach villa, the gathering was hosted by Serpentine Americas member Sandra Muss and trustee Ted Vassilev.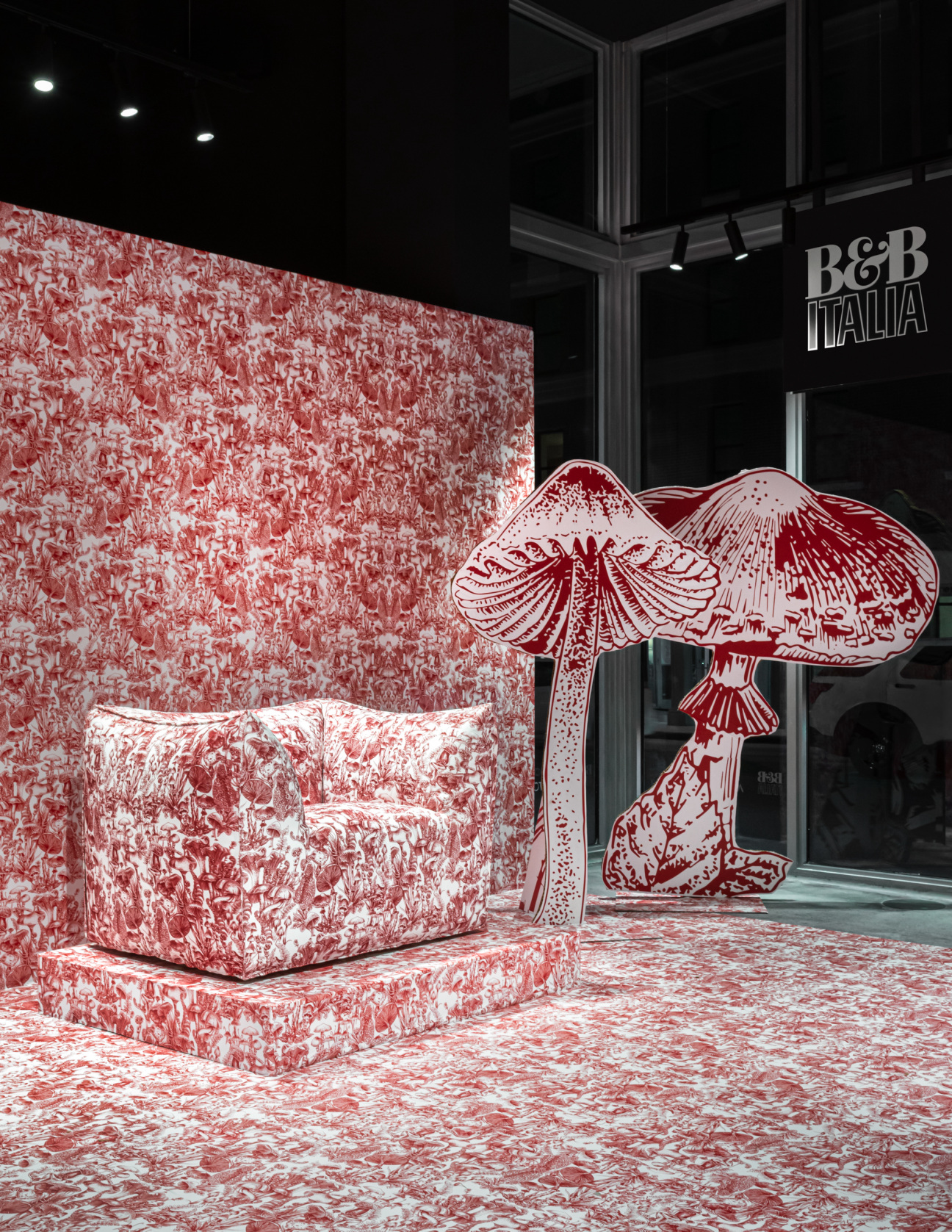 Mushroom Party
Tuesday night Stella McCartney previewed her new collaboration with B&B Italia in the Design District. The Granbambola 3-seater sofa and re-seen Le Bambole armchair feature a hand-drawn "Fungi Forest" print taken from the designer's Spring/Summer 2022 runway collection, and were created using next-generation conscious materials like recycled polyethylene and recycled polyester fabric. To celebrate the collaboration, which officially launches this week, the pair transformed the design house's boutique in a cosmos of mushrooms, where guests had cocktails beside playful forestry.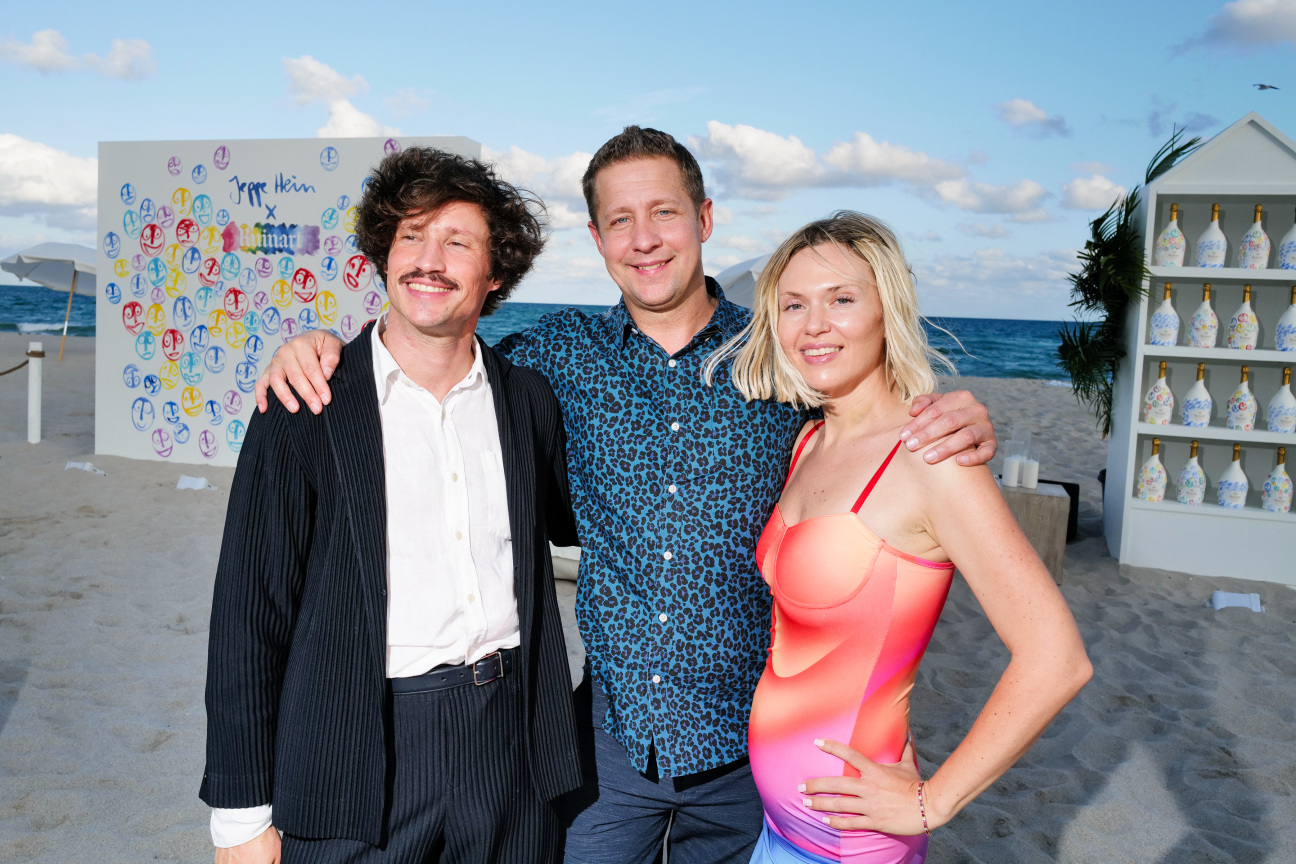 Bubbly Ruminations
Happening upon Jeppe Hein's Right Here, Right Now by day and then visiting the immersive installation​​ at night ​were two very different experiences. Situated on prime South Beach sands, the interactive and multisensory ​lounge ​created with Ruinart ​invited passerby to unwind during the busy week of art and design through various meditative and sensorial ​programming.​ Opening night, however, might have been more activity than the Danish's artist could have imagined. Beneath the sunset guests darted back and forth from his mirrored dome to refill their Ruinart flutes and bob their bodies to tunes by Ty Sunderland.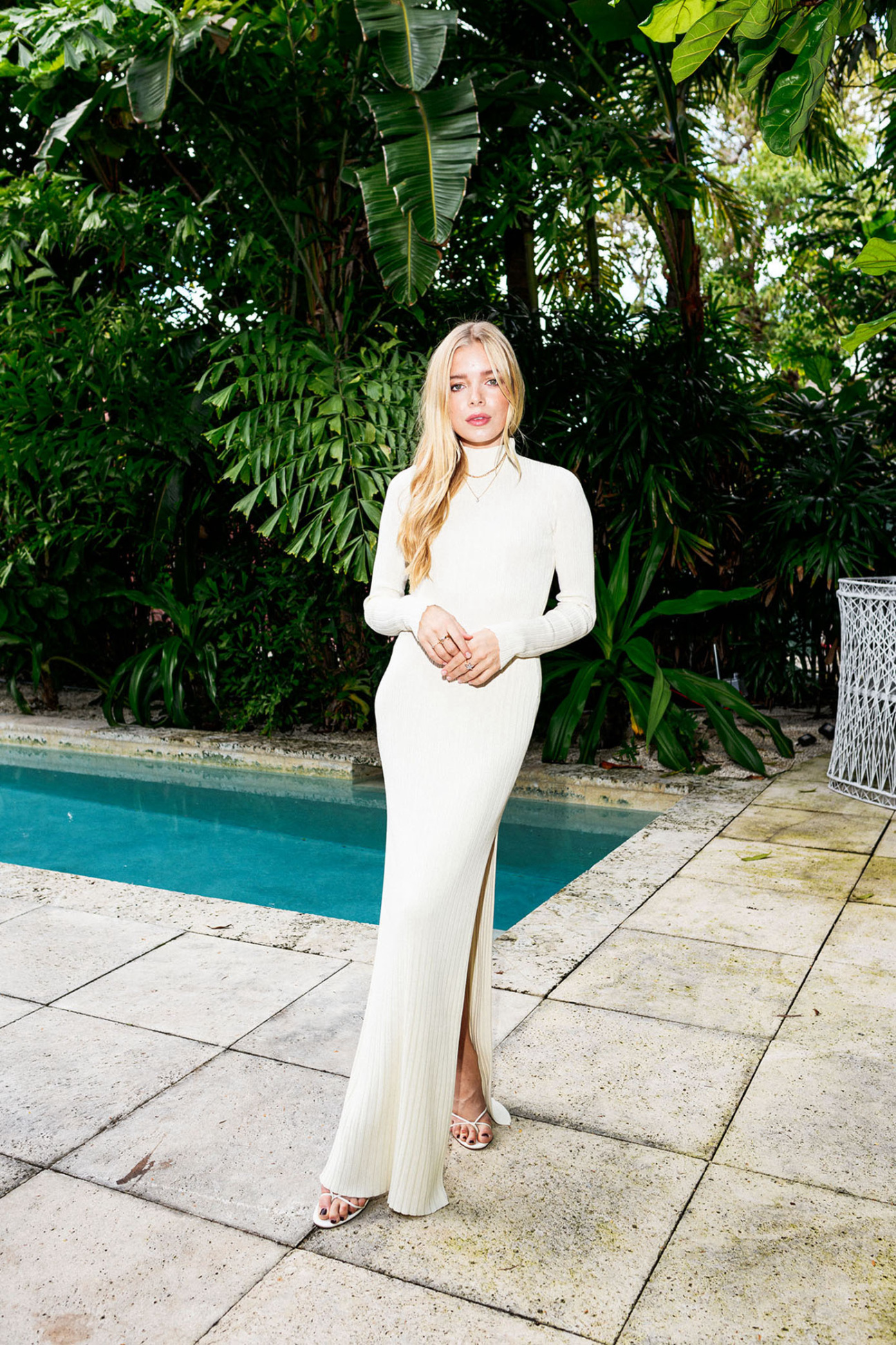 A Dewy Kickoff to Miami Art Week
Amidst the early warmth of Miami Art Week, CULTURED and skincare brand Dr. Barbara Sturm organized an intimate affair in Wynwood that was both celebrative and replenishing. Guests such as Gisela McDaniel, Jeanne Greenberg Rohatyn, Lauren Taschen, Marjorie Harris, Sharon Horowitz, Elise Taylor, Michelle Rubell, Kinga Lampert, Brooke Lampley, and Aureta Thomollari joined hosts Sarah Harrelson and Charly Sturm at Cathy Vedovi's M Building.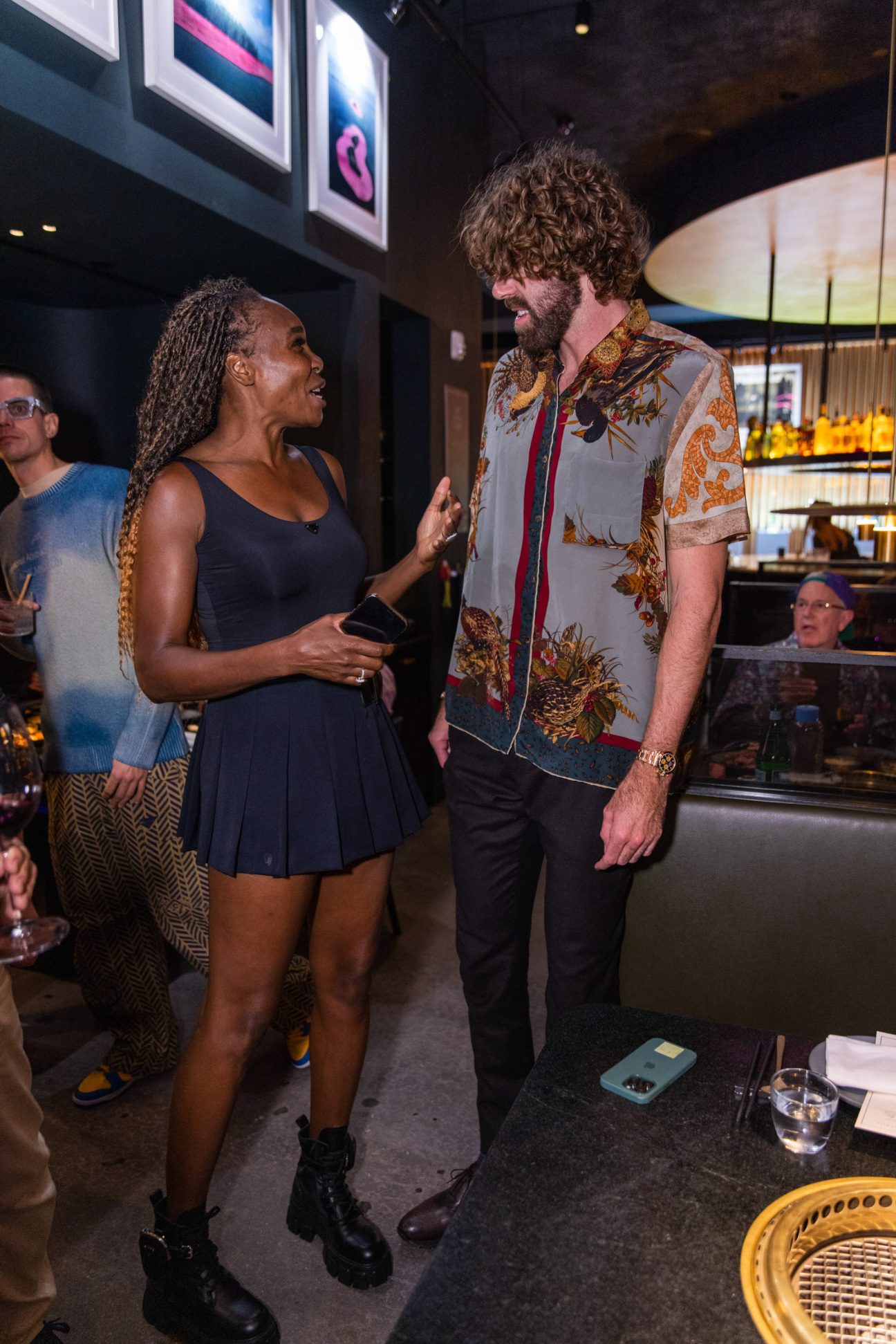 Dinner and a Show at COTE Miami
Venus and Serena Williams were engrossed with Reilly Opelka the other night in Miami—but they weren't talking about the tennis court. Under the amber hue of the oval bar at COTE Miami, the ​athletes joined Simon Kim and ​a who's who of Miami Art Week for the restaurateur's debut of his​ Art After Dark​ showcase​, which he created in collaboration with his sister​ Rosa Sue Kim's consulting firm with Ji Park, Artline. Staged nearly two years after the NYC hotspot's Florida opening, the project pulls works from some of the most exciting private art collections—ranging from two John Baldessari prints from Craig Robins's collection to an Izumi Kato owned by John Marquez ​as well as COTE's own recent Raymond Pettibon​ acqusition—for a special-edition pre-fixe by chef David Shim​​.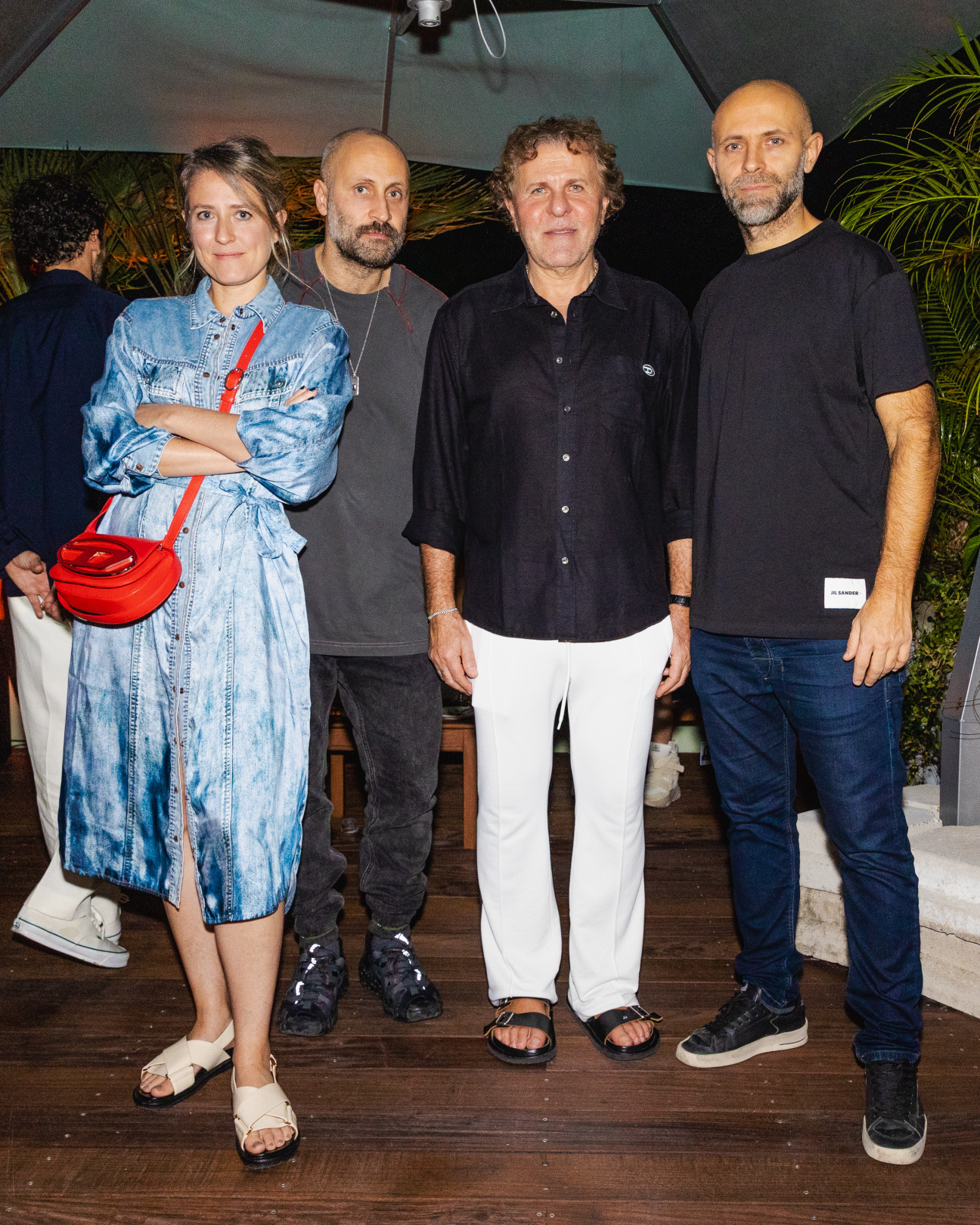 The Bird Has Landed
After an extensive two-year renovation, it was a family affair at the grand-reopening of the Pelican Hotel. Hosted by fashion magnate Renzo Rosso and his son, Andrea, who designed the property, the kickoff aperitivo ​invited an array of fashion and art aficionados to Ocean Drive​ before they splintered off into a long night ahead. ​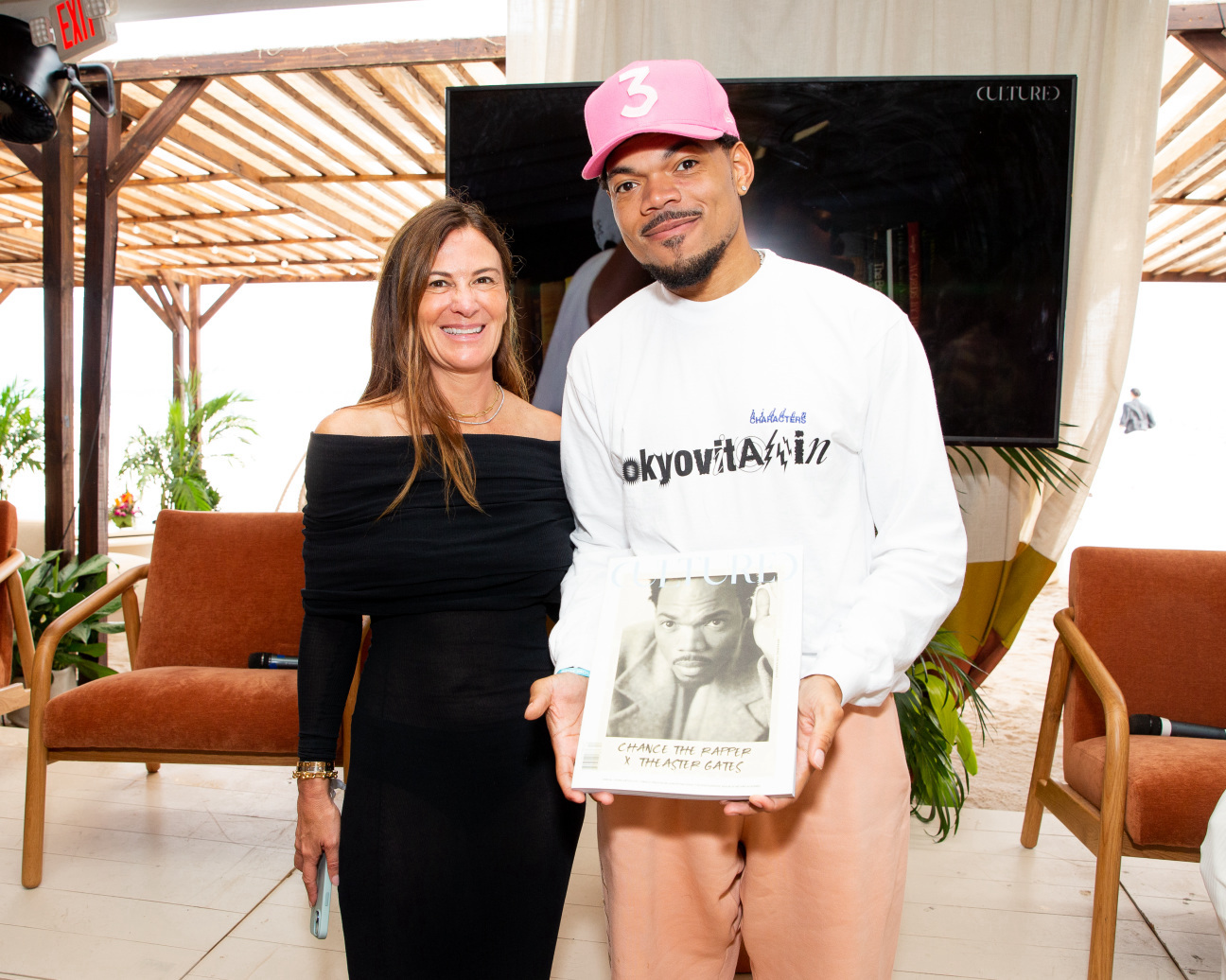 Letting Art Breathe with Chance the Rapper
After a year of performing new work in hallowed art institutions across the world, CULTURED's Winter 2022 cover star Chance the Rapper joined Yannis Davy Guibinga, Mía Lee, and Editor-in-Chief Sarah Harrelson for a panel discussion and luncheon at Soho Beach House during Miami Art Week. Discussing everything from institutionalized exhibitions to his love of Hank Willis Thomas, the Chicago-born artist dove deep into the new, community-focused era in his career.
What's Red and White and Prada All Over?
For the third iteration of its Prada Extends series, the fashion house threw an old-fashioned rave at Alan Faena and OMA's concept space, Faena Forum. Underneath the crosshairs of neon stimuli, a crowd of young Hollywood—the likes of CULTURED cover stars Maya Hawke and Taylour Paige—got up close and personal with a mix of artists and patrons fresh from the fairs. Longtime Prada collaborator Richie Hawtin aka Plastikman curated the night, where, after a trance-inducing performance of his own, he passed the elecro-baton to Ela Minus, Sofia Gabanna, and Slim Soledad, whose varied musical performances were paired with experiential works from visual artists Paola Olea, Juan David Figueroa, Adrián Lex, and Ginger Leigh.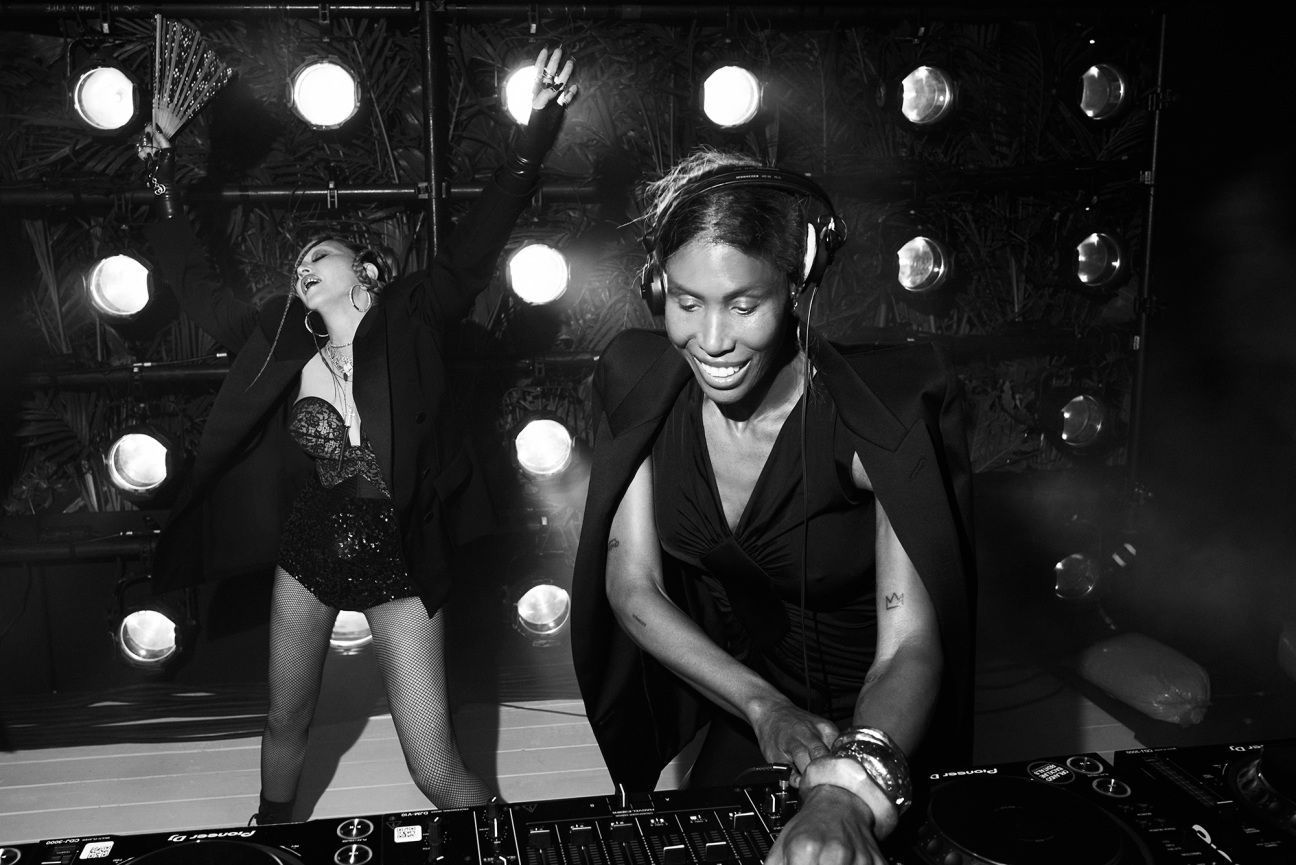 Sex on the Beach
Somehow Anthony Vaccarello always finds a way to turn up the temperature—even in Miami. The artistic director of Saint Laurent celebrated the house's temporrial exhibition and ​limited ​re​-​release of Madonna's provocative book with Steven Meisel, Sex. Thirty years after its original publishing, Vaccarello's new show feature​s​ 25 never-before-seen large-format images from the series that portray the revolutionary musician along with friends ​such as Naomi Campbell and Isabella Rossellini.​ To commemorate the occasion, ​the fashion house staged a beach-side bonanza that went well into the night as Honey Dijon and Madonna herself kept the dance floor on fire.