Whirling through the ovoid rooms that spill into each other upon entering Veuve Clicquot's new "Solaire Culture" exhibition in Los Angeles is a dizzying feeling. Not in a literal way, no, though the tunnel-like pathways do at times narrow and curve—the physical tour is a tame odyssey—the effect is more so in revelation and excitement.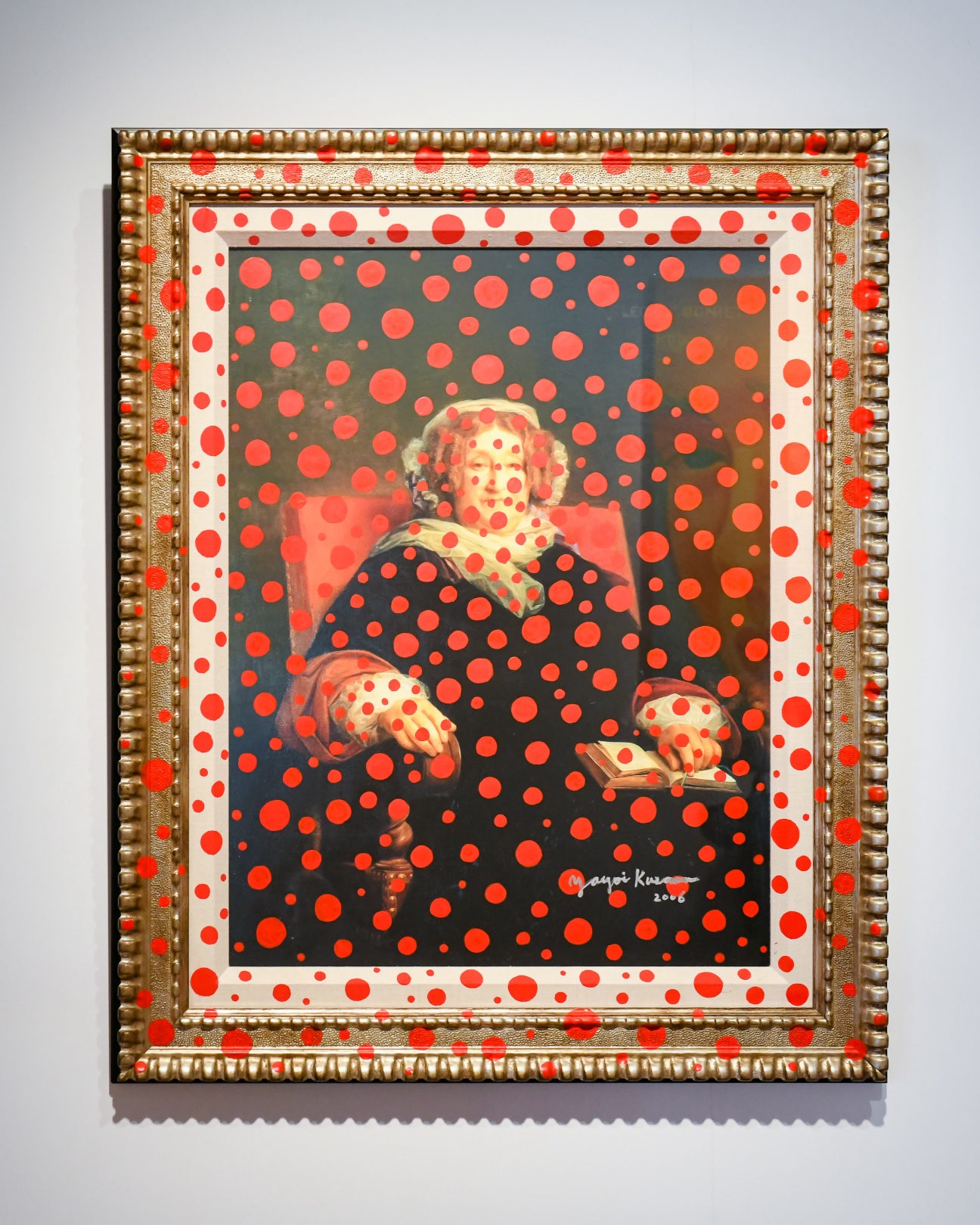 Constant Guisset, who imagined the multisensorial space, describes it is an "intentional audaciousness" designed to understand the story of Barbe-Nicole Ponsardin—Madame Clicquot, as her constituents know her—the iconic figurehead of the Champagne brand who made her mark when she took over her husband's wine business after becoming widowed at age 27. "​​The goal was to be very roundish and soft yet surprising​,"​ the interior architect explains. "Not only was she one of the first woman to lead such a company, but she was also a pioneer in how she approached everything. She is a symbol of strength and audacity, and we wanted to show that."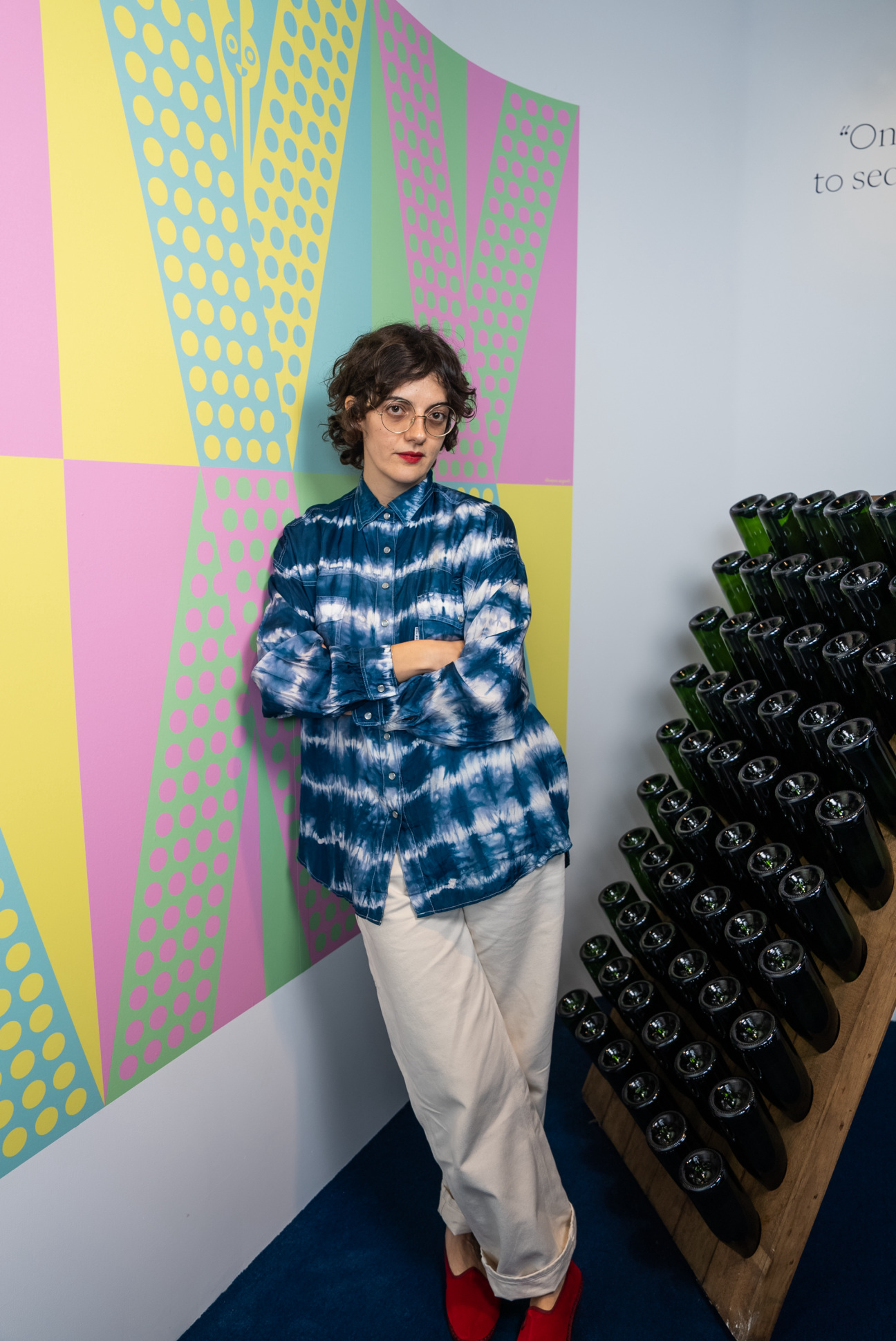 In collaboration with curator Camille Morineau, the immersive display combines historical relics from Veuve Clicquot's 250-year past with original artwork commissions by contemporary artists today and interactive elements and activities that cross the disciplines of art, design, and even food. Moving room to room, each new environment confronts and contrasts its former as a unique portal to another lesson, moment, or concept. Some are stark and neutral in true finite gallery form to admire the artworks they contain–one early space features symbolic depictions of the businesswoman by the fashion illustrator Rosie McGuinness and painter Cece Philips beside a historical portrait treated by Yayoi Kusama.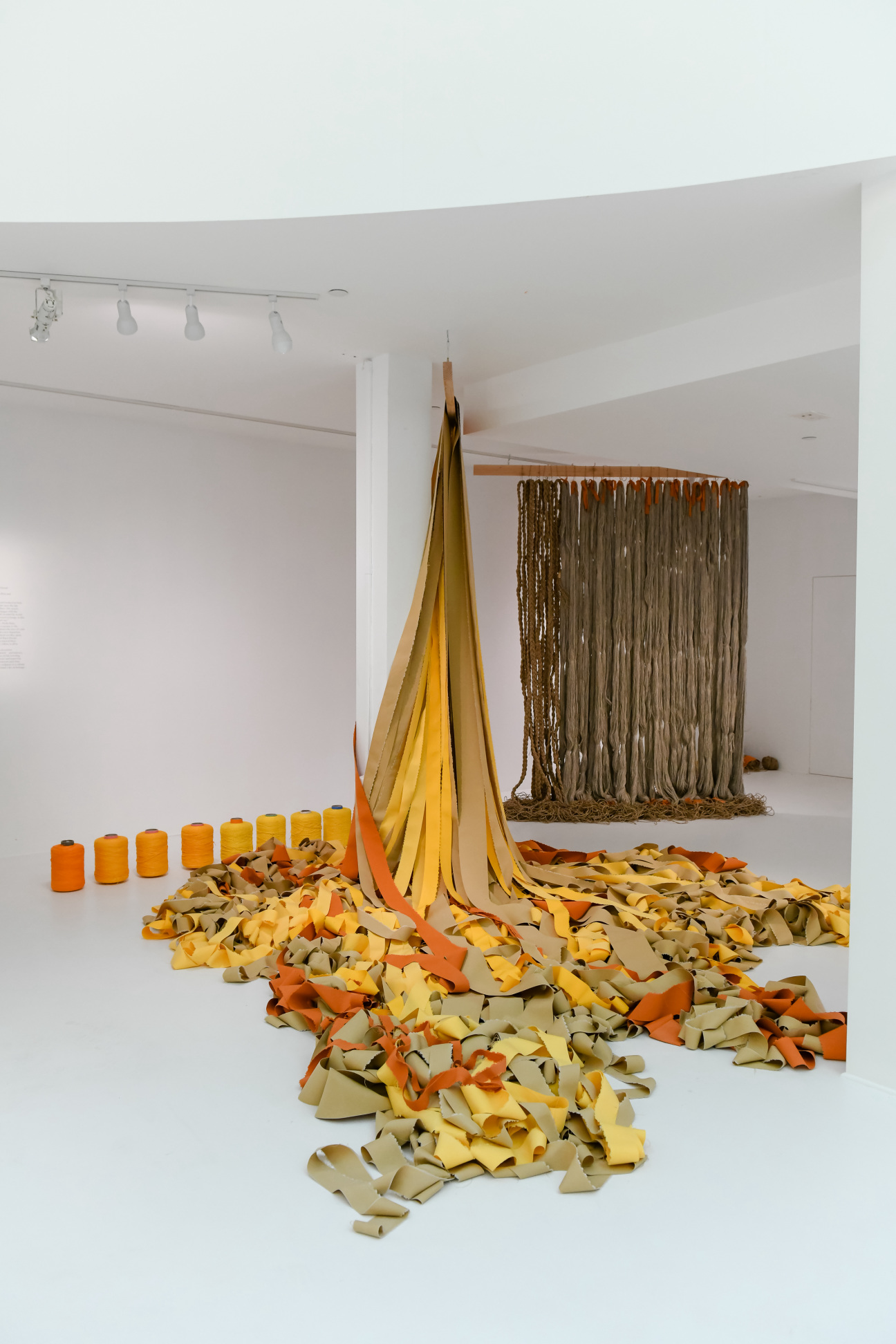 Others spaces—in particular one astrological beach-slash-lounge—echo the capriciousness of a Hollywood production with glitter-y mounds of silver sand and a retro bar fit for Pierre Cardin. (No surprise considering the venue's Rodeo Drive location and that it previously housed Louis Vuitton's grandiose "200 Trunks" exhibition.) Elsewhere, one-of-a-kind artistic interpretations of the past by French illustrator Pénélope Bagieu and Japanese mangaka Moyoco Anno recontextualize the history of the actual artifacts Morineau has placed nearby. Upstairs there is an impressive appearance by Sheila Hicks, who incorporated VC's amber gold coloration into her signature weavings, and a meditative color-booth by the painter Monique Frydman, who hand-dyed layers of sheer fabrics in citrus colorations her Parisian studio to create an ambient room of reflection. In a blackbox nearby, an immersive analog film installation by Tacita Dean offers quiet beauty.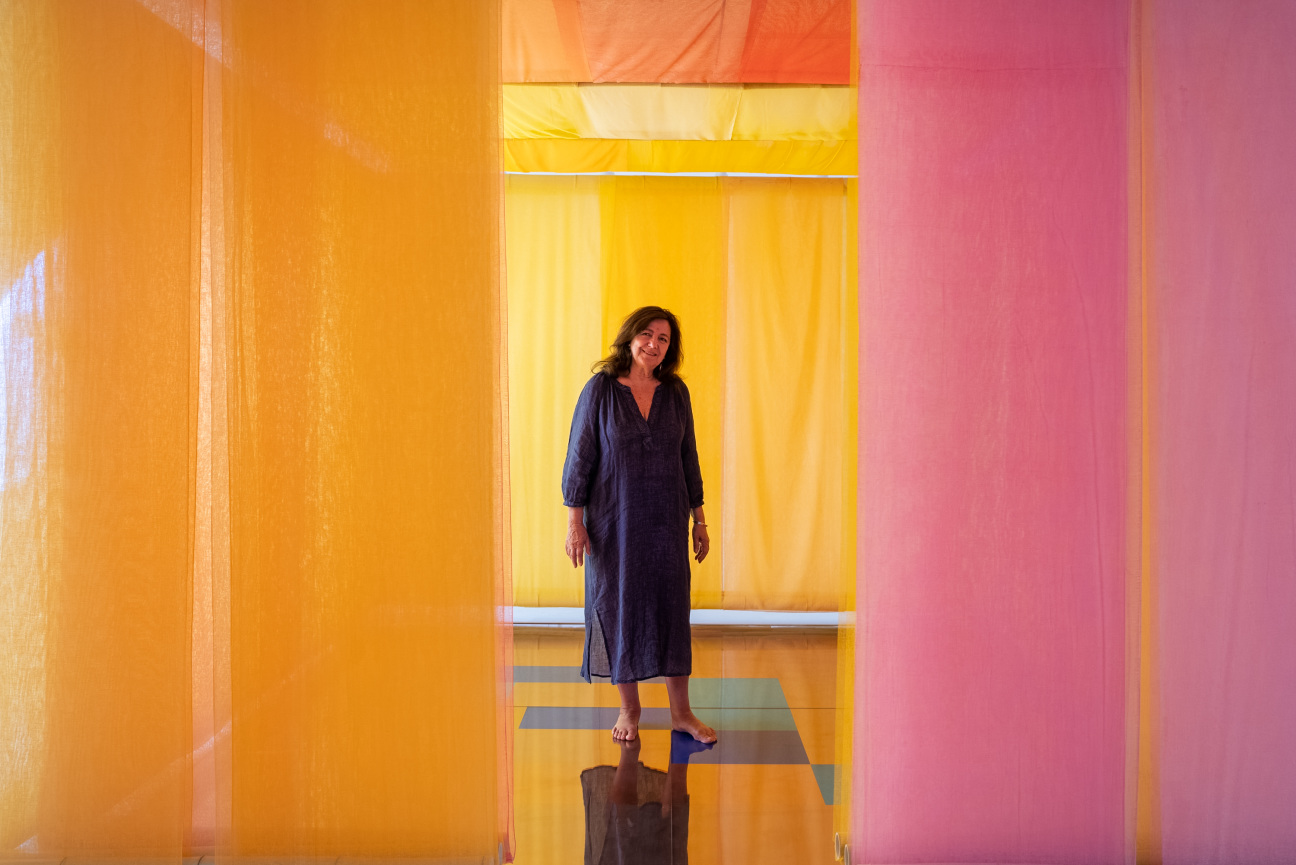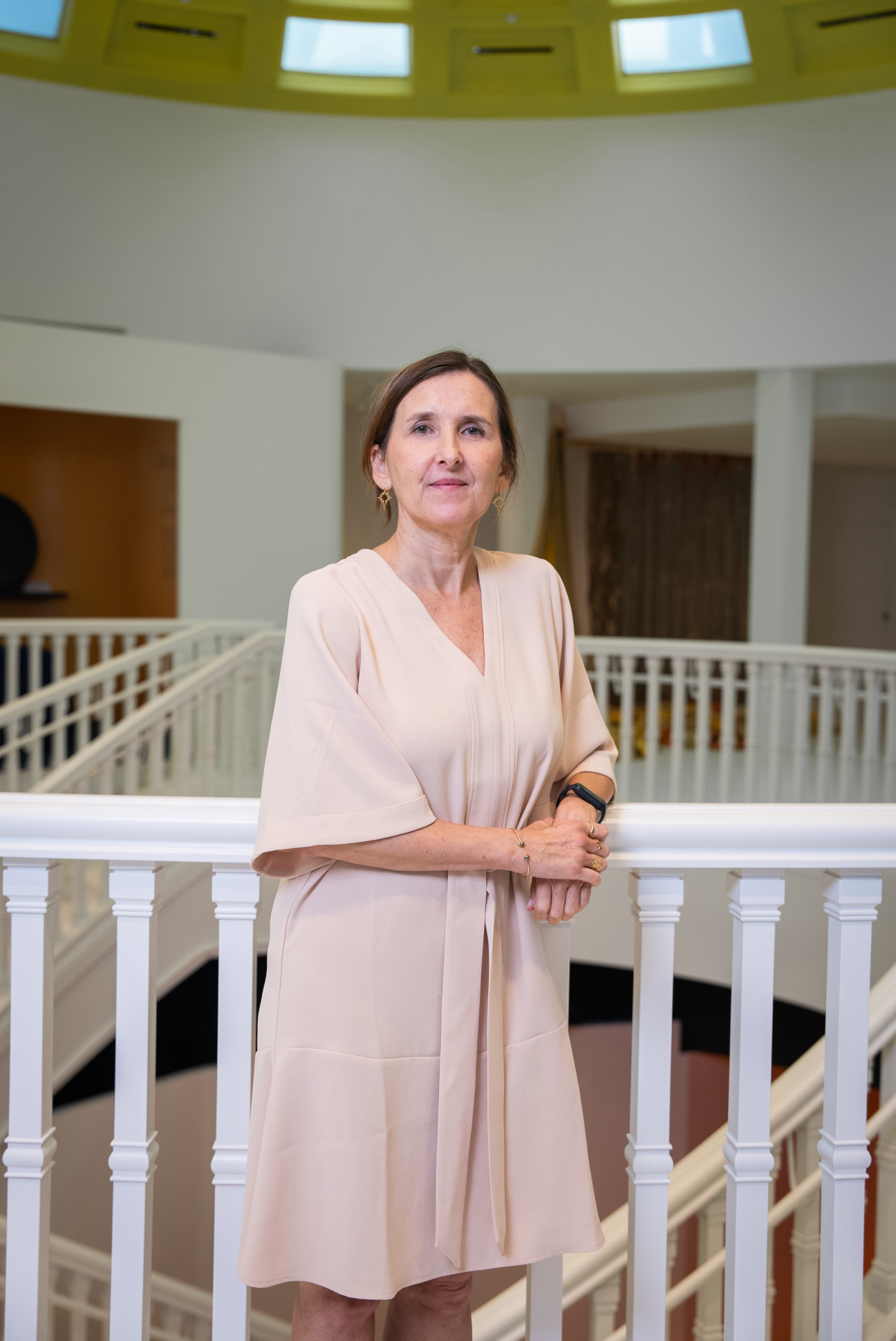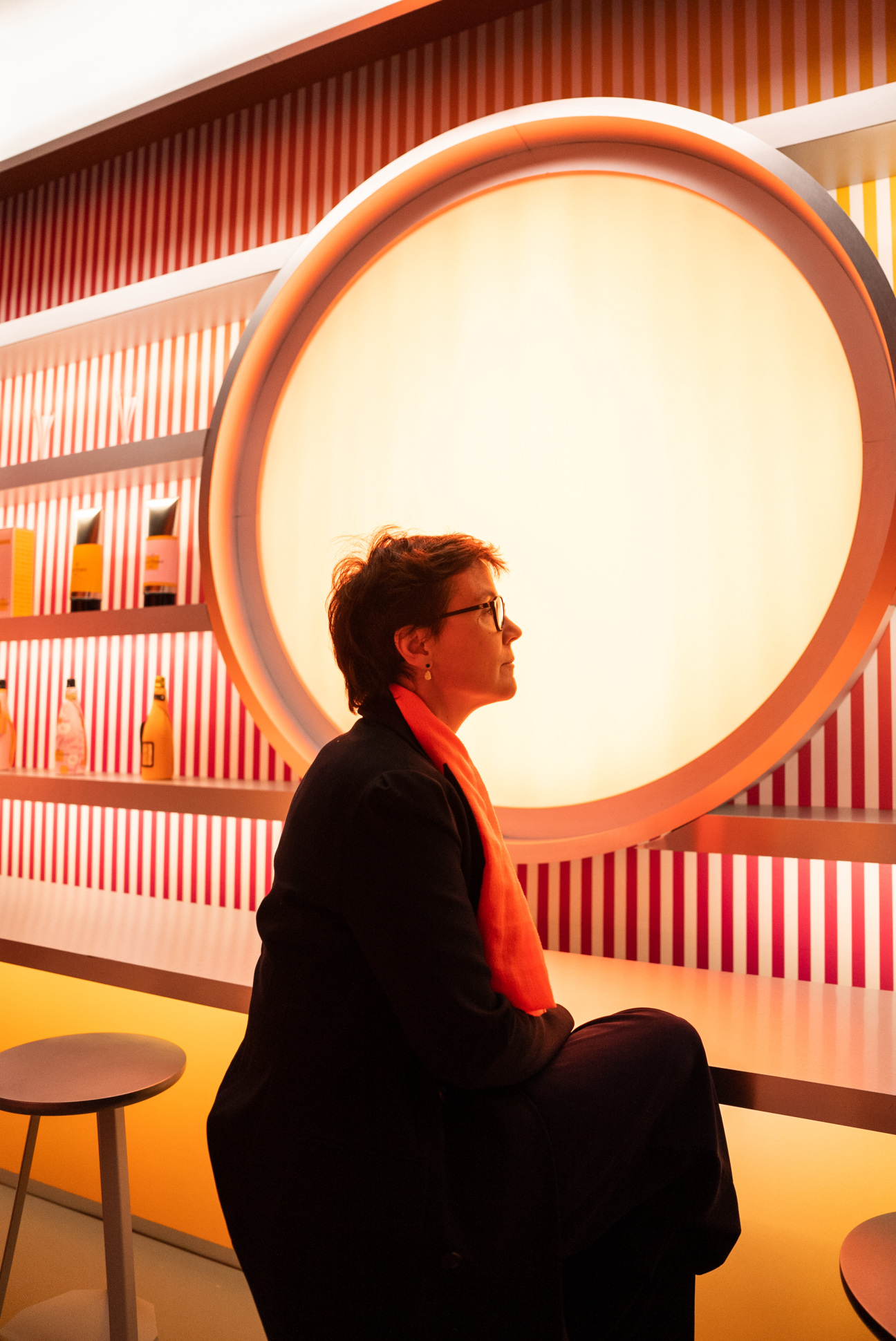 "It was important for me to include an array of female artists," explains Morineau, an art historian who previously worked at Centre Pompidou and founded AWARE (Archives of Women Artists, Research & Exhibitions), a bilingual encyclopedia on women artists of the 19th and 20th centuries. "We started this project before a lot of the current events women are going through at this moment, but if you look at the path of Madame Clicquot and you look at what is happening right now across much of the world, you see that not that much as indeed changed. That is why exhibitions and moments like this are necessary."
It's a sentiment shared by Cultured Young Collector Lauria Harrier who commends Morineau's mission for gender equality—and all-around representation—in the artworld. "It's important for all voices to be heard," she says at the exhibition's opening fête. In a smart Tory Burch black dress and a glass of bubbly, the actor is joined at the event by other powerful women in Hollywood including Gal Gadot, Gwyneth Paltrow, and Willow Smith along with top chefs Jeanne Cheng, Lenora Marouani, Brooke Williamson, and Nancy Silverton—all of whom contributed dishes to an on-site restaurant, Yellow Café, where all proceeds will go to the non-profit Regarding Her Food. "Honestly it was also really cool to learn more about Champagne," Harrier continues. "I've always loved it, but there was so much I didn't know that went into it."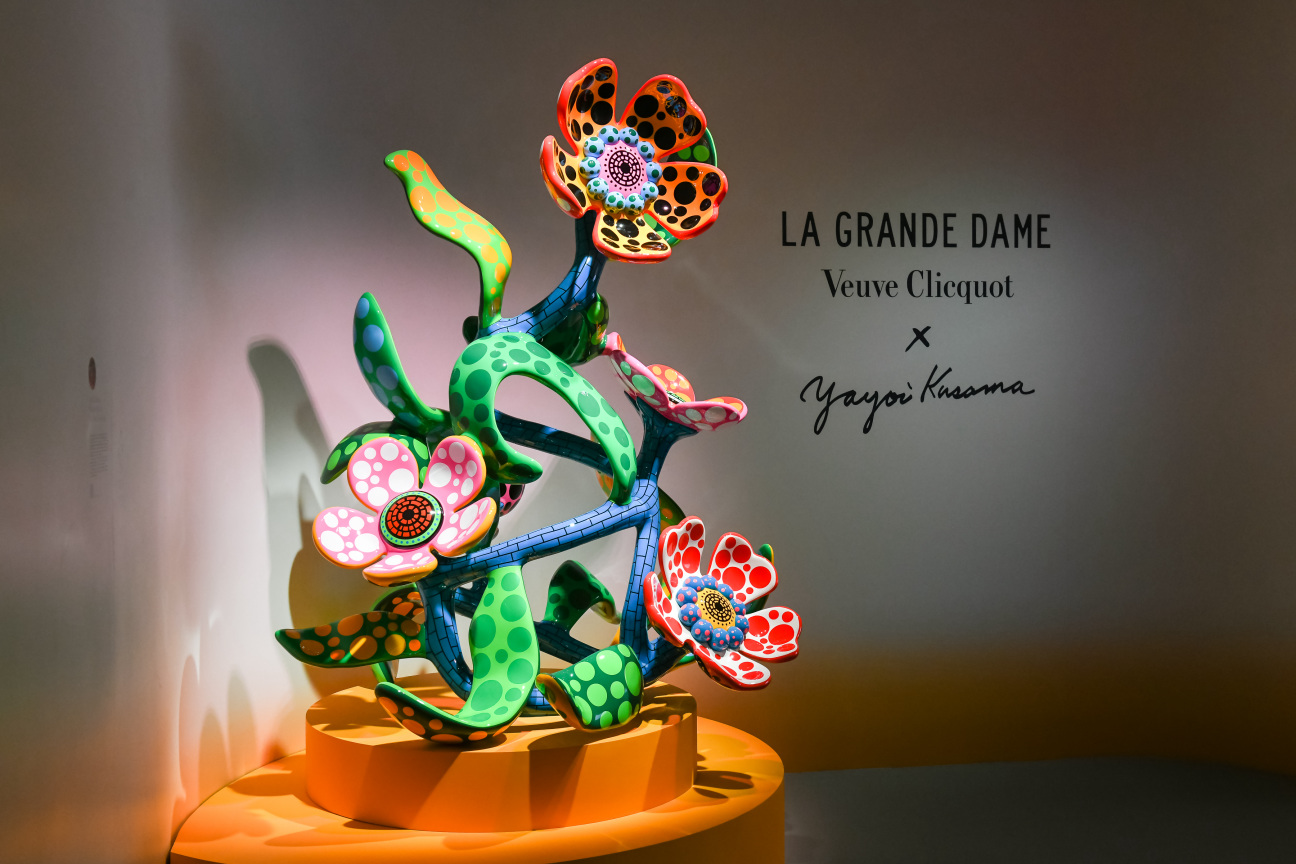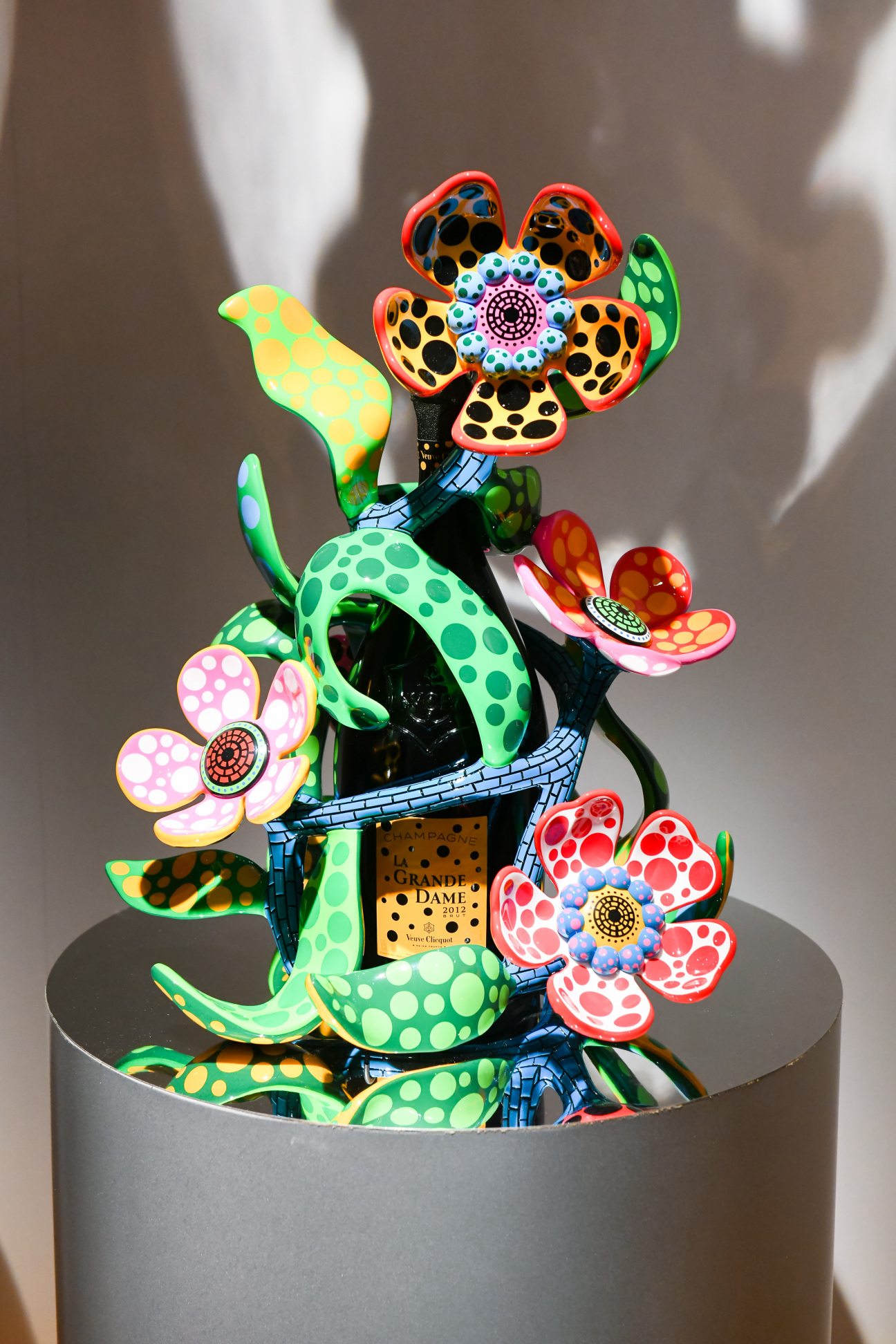 Like its predecessor and near-cousin in color Louis Vuitton, "Solaire Culture" is a traveling show that debuted in Tokyo earlier this year and will move to London in the coming spring. "It's very interesting creating an exhibition that has several lives," jokes Morineau, who admits that indeed each iteration is slightly different. "There are so many ways to tell the story, and it's an important one to keep telling."
"Solaire Culture" is on view now until November 17, 2022 at 468 N Rodeo Drive Beverly Hills, CA 90210.