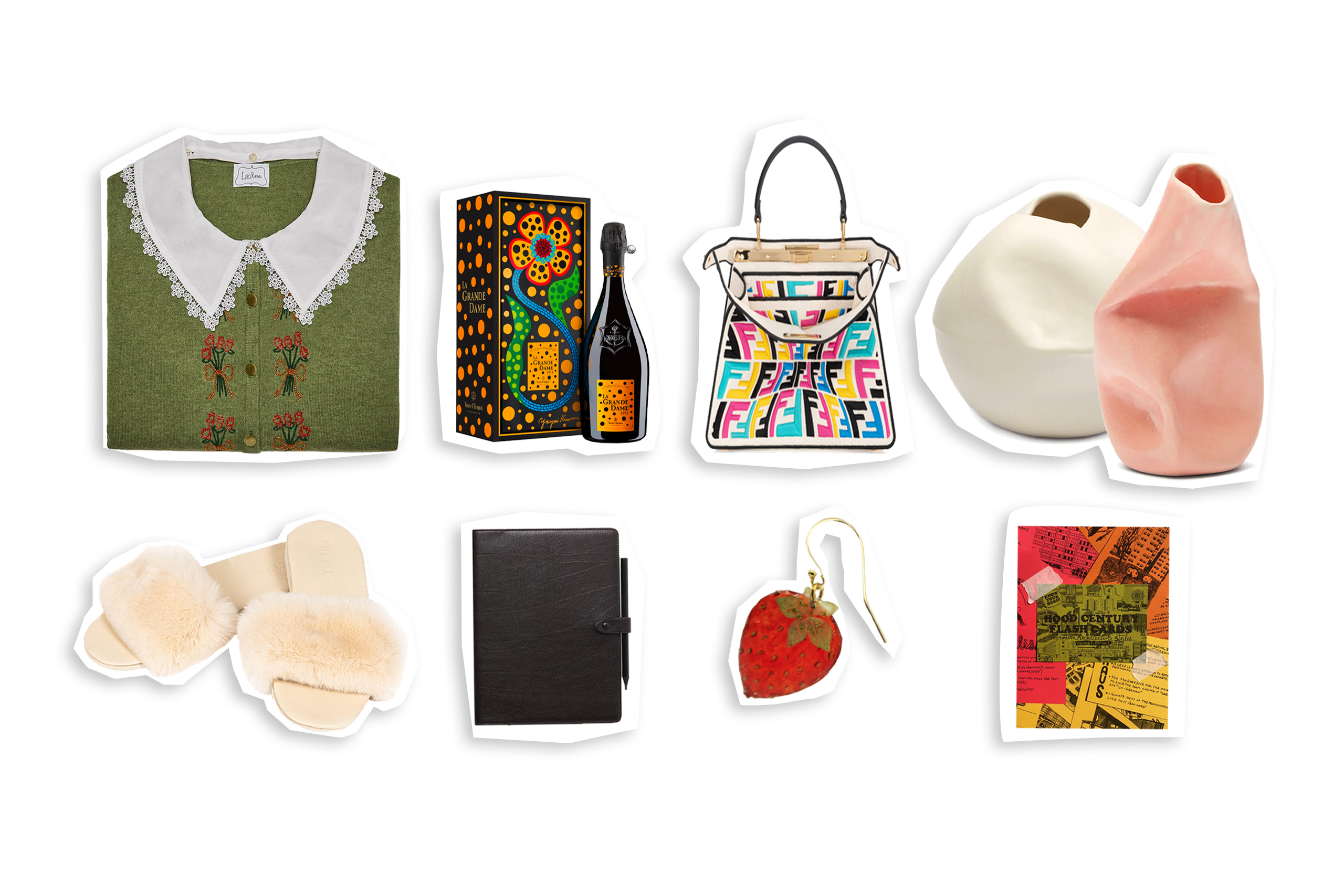 Gift-giving may be different this year, arriving largely via postal service rather than personal presentation. However, the want to send and receive handpicked, personalized presents endures. To show care for loved ones who cannot gather this holiday season, or equally for those who you've spent too much time with in the house since March, we've done the shopping for you: presenting, a very Cultured 2020 gift guide.
For the Sartorialist
These unexpected (and art-influenced) picks are sure to awe even those fashionistas that think they have it all.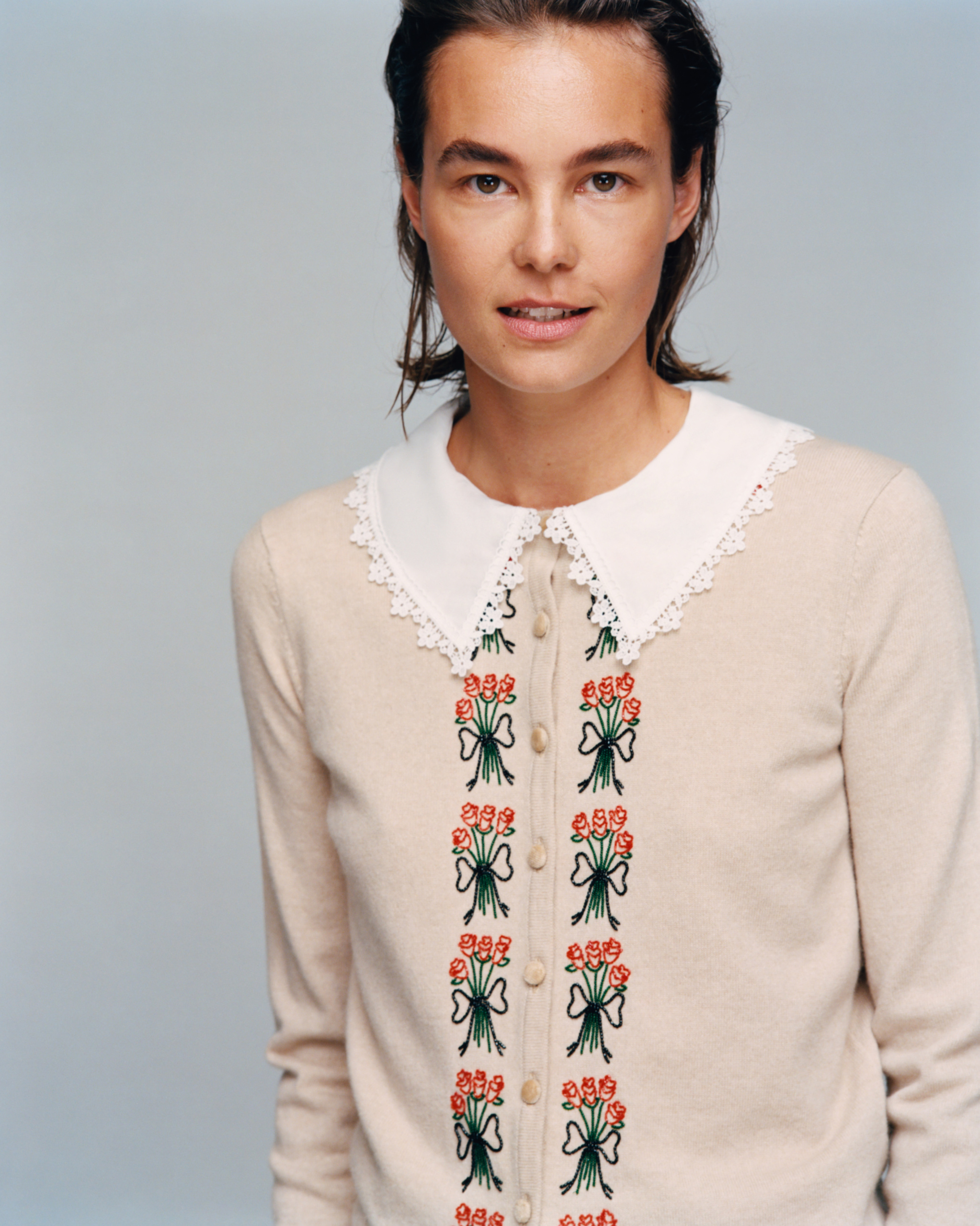 Leorosa's Antonietta Sweater
Adam Charlap Hyman's watercolors graced the pages of our Winter 2018 issue and ever since, the architect has been a house favorite. His fingerprints are all over this floral number by Leorosa, which just launched their second capsule of upscale knitted staples. A welcome hint at future collaborations to come, this cardigan is just as suited for the collectors in your life as it is the sartorialists.
Jessica McCormack & the Haas Brothers Jewelry
In collaboration with diamond jewelry designer Jessica McCormack, twin artists The Haas Brothers have created an exclusive collection of jewelry, limited-edition bejeweled sculptures and a one-of-a-kind jewelry box in their signature biomorphic style. Taking inspiration from "Bathy Bates," the carved marble bathtub resembling a water droplet that they created for producer Ryan Murphy's Hollywood abode, the line includes 18-karat gold rings, pendants, earrings and a cuff, all studded with McCormack's signature gems.
Shop the sculptural collection, starting at $1,202.
Frette Kepler and Lower Slippers
Known for its luxurious bedding, Frette can help outfit the entire bedroom, from ceiling to toes, with its line of holiday-oriented accessories. Made in Italy of 100 percent natural leather, these hand-stitched slippers are perfect for lounging at home, something we seem to be doing a lot of these days. Grab a pair in a classic solid colorway, or with a bit of fur for any friend that loves to be pampered.
Pick a pair of solid slides for $263, or with fur for $322.
Fendi x Sarah Coleman for Design Miami/
Luxury Roman design house Fendi has tapped visual artist Sarah Coleman to revamp its Miami boutique and collaborate on a new collection of limited-edition handbags whose colors are inspired by the Magic City in the 1970s. Warping the iconic Fendi logo digitally, Coleman gives a contemporary touch to three "Peakaboo ISeeU" bag designs, which will launch exclusively at the brand's shop in the Miami Design District during Miami Art Week. An additional series of design objects by the artist—from a plaster handbag to a rattan chair with a cushion of upcycled vintage handbag textiles—will transform the space.
Dauphinette Strawberry Earrings
For a foodie that likes to make a fashion statement, try a pair of these whimsical earrings by New York-based designer Olivia Cheng. Made of real strawberry slices preserved in an eco-friendly resin and featuring 14k gold-plated sterling silver hardware, the accessories can add the essence of summer sun to an outfit in any season.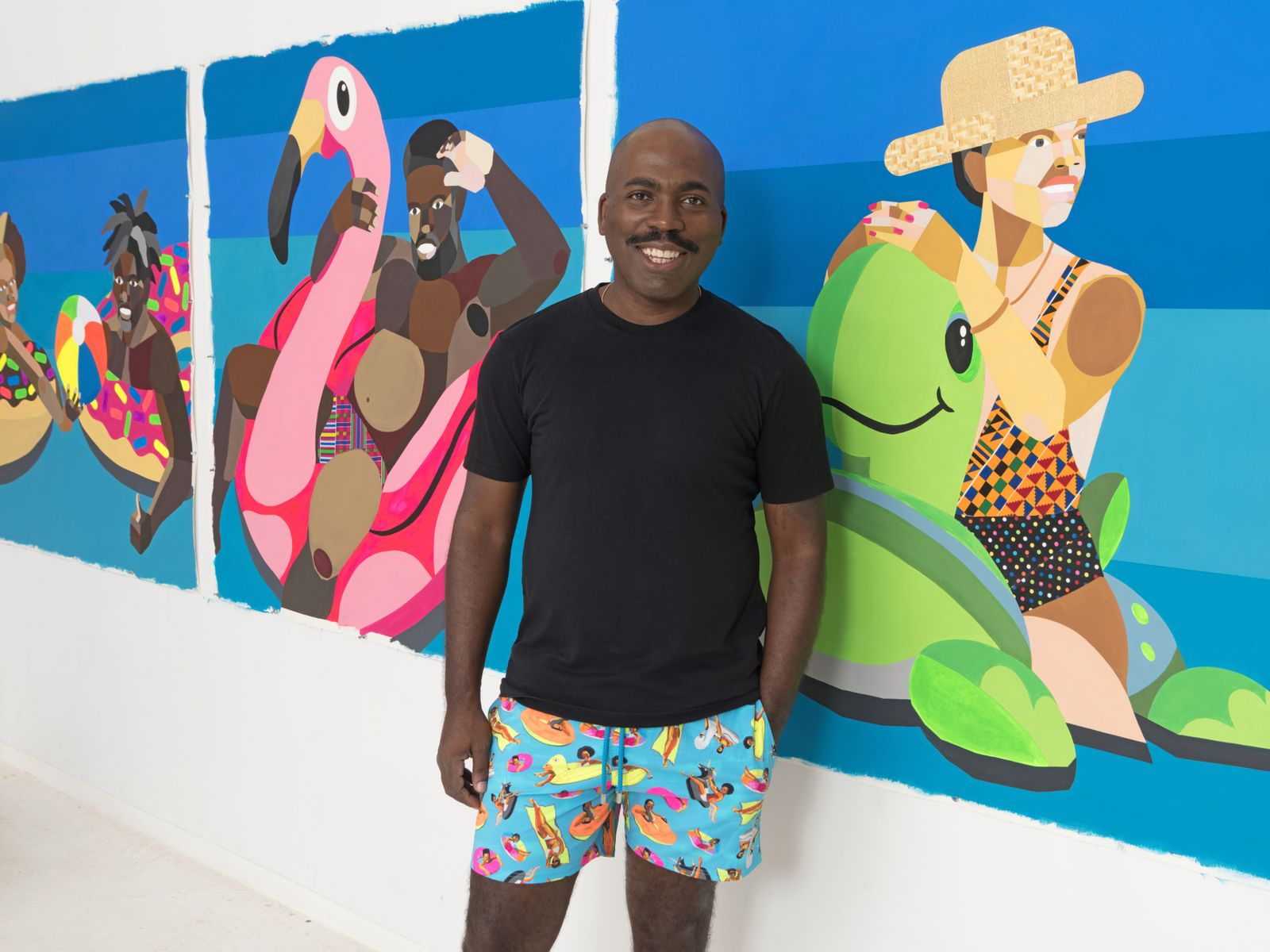 Vilebrequin x Derrick Adams Swimwear
Already thinking about summer 2021? A new collaboration between artist Derrick Adams and swimwear brand Vilebrequin will have any sun-loving gift receiver browsing waterside getaways in no time. Drawing on his "Floater" series of paintings, Adams's print for swim trunks and a tote bag depicts Black men, women and children at leisure in the pool atop various inflatable toys. "After designing a unicorn pool float last year, I wanted to pair it with swim trunks featuring my paintings, but set the notion aside. A few months later, I received a remarkably serendipitous email," says Adams of the collection.
Dive in for $295.
The Jake and Ruby Show Podcast Subscription
If the ones you love are sick of what's on offer at Maryam Nassir Zadeh and Cafe Forgot, then perhaps the only course of action is to support Jake and Ruby's laugh out loud podcast whose Patreon "Gazillionaires Club" membership boasts the perk of getting Sofia Paris piece delivered once monthly. It's the gift that keeps on giving.
Subscribe for $1,200 for a year.
---
For the Collector
Support a struggling creative class with gifts that can kickstart collections, expand an artist roster or help ensure the future of the arts.
AFC x City Harvest Editions
Food insecurity has spiked during the pandemic creating another layer of catastrophe. To do their part, Art for Change, an editions company specializing in helping artists partner with nonprofits, has renewed their relationship with City Harvest by releasing a series of limited artist prints including one by Allison Zuckerman who we first encountered when she was a resident at the Rubell Family Collection. Her work is a perfect entry for those just starting off their art journey.
Shop the prints, starting at $350 each.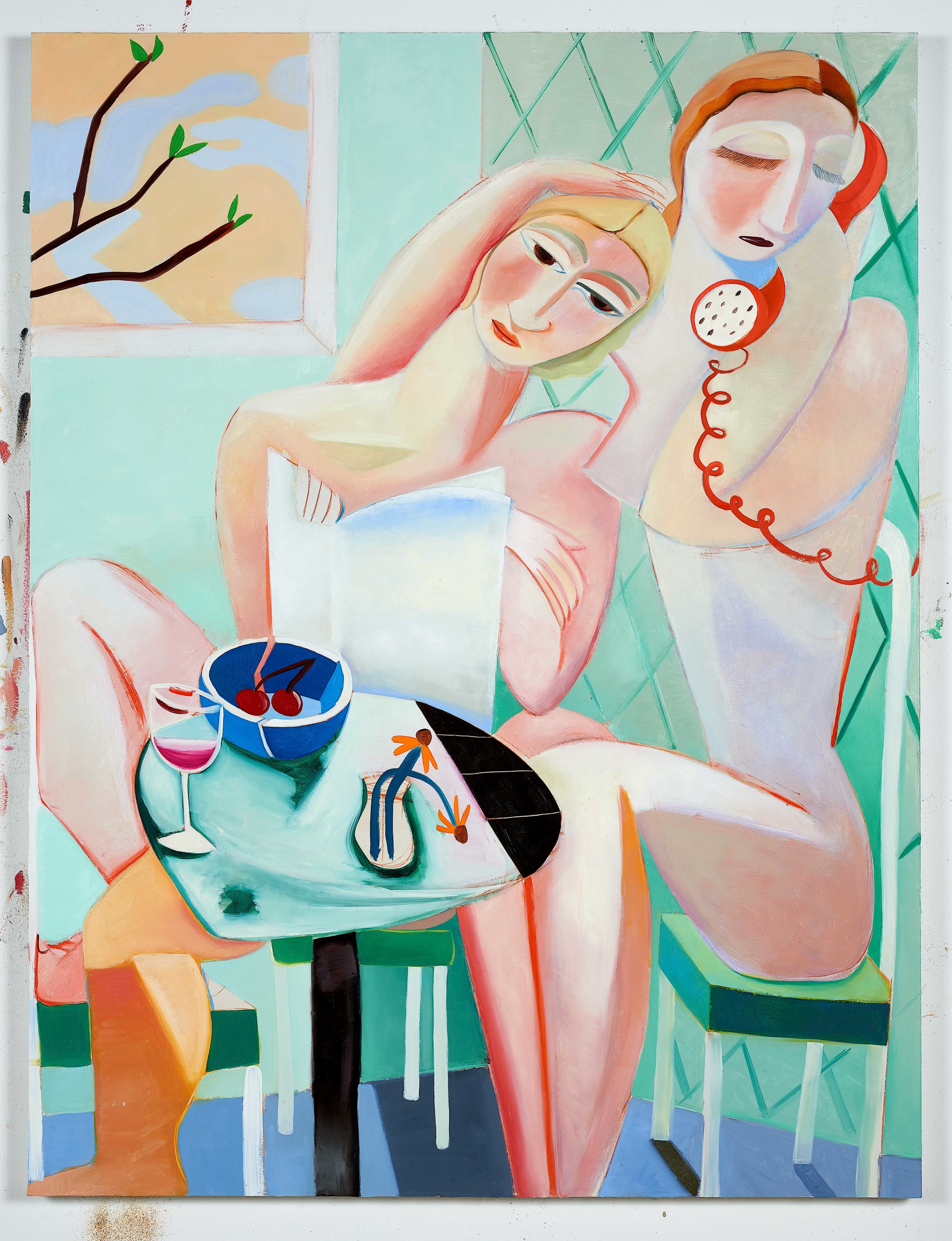 Awake x Artist Tschabalala Self Tee
In 2016, Tschabalala Self designed a t-shirt for Cultured when she appeared in our first iteration of the Young Artists 30 Under 35 list. It sold out quickly, but now Design Miami/ is offering everyone a chance to redeem themselves, because Self is back with an Awake collaboration where 100 perfect of the proceeds go to the Martin Luther King Economic Development Corporation and The MLK Kitchen Incubator, a food-scarcity-centered nonprofit serving the Miami-Dade area.
For the causal art aficionado, support for $50.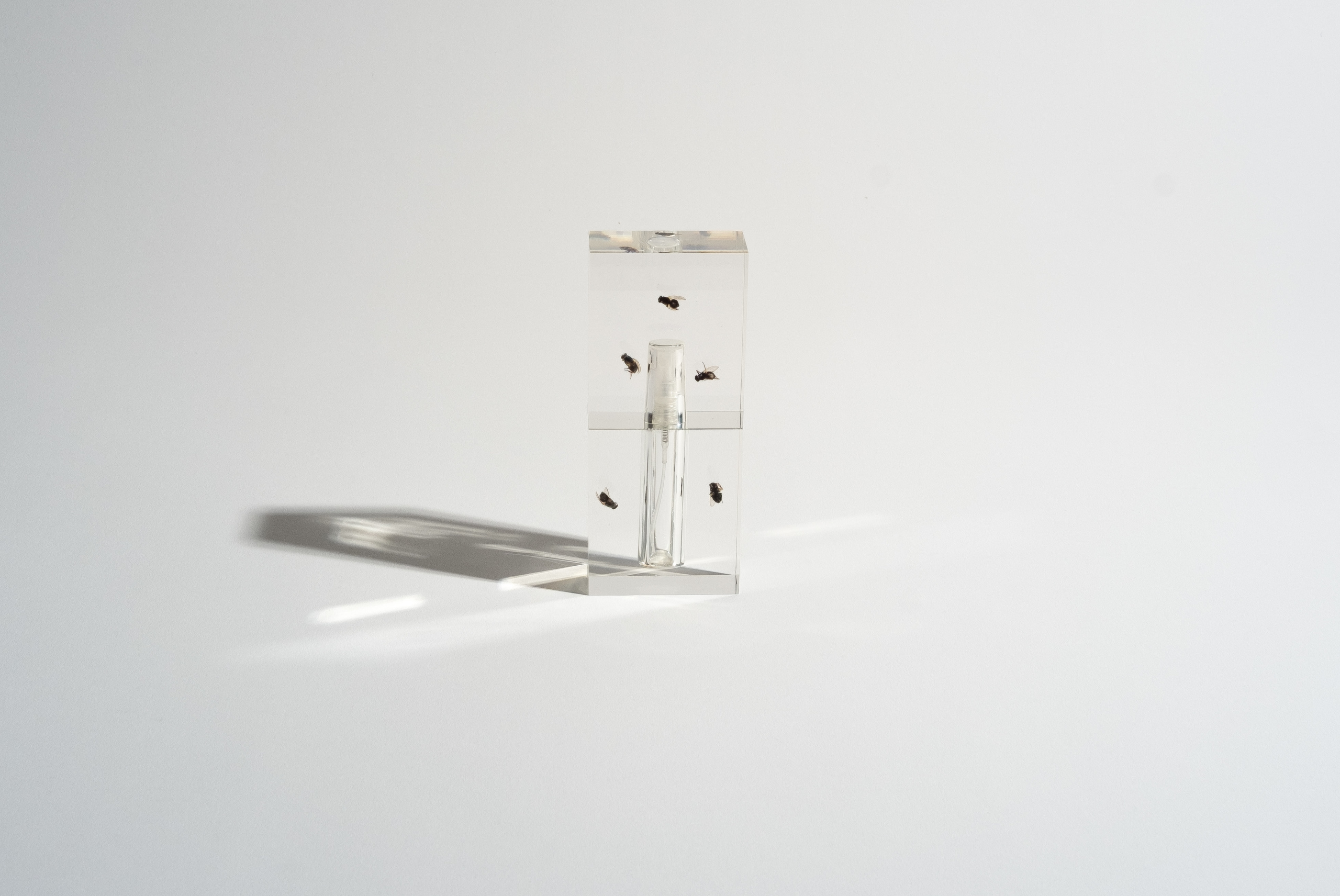 Beyond Skin Perfume
Now a year old, artist Anicka Yi's fragrance outfit, Biography, is a case study emblematic of a larger shift. The art world, once a bastion for optics only, is slowly becoming obsessed with the other senses—a desire that must only have been heightened during the sensory deprivation and isolation of the pandemic. Add a touch of intimacy to your gifting this year by trying out this sculpturally-wrapped scent on the cognoscente in your life.
Stop and smell the roses for $250.
Fort Makers "Dreamscapes" Prints
Beginning on December 3, New York-based multidisciplinary design studio Fort Makers is hosting "Dreamscapes," an in-person and virtual exhibition of limited-edition artist prints whose subjects explore fantasy, nightmare and dreams. Artists including Tunji Adeniyi-Jones, Marcel Alcalá, Annie Bielski, Chris Johanson, Barry McGee, Scott Reeder, Bruce M. Sherman and Astrid Terrazas have created works that are direct depictions of our times: the pandemic-induced dreams we've likely all experienced. Created in editions of 30, fifty percent of the proceeds from sales of the works benefit the Henry Street Settlement Food Access Initiative, a food pantry on the Lower East Side, while the other fifty goes directly to the artists.
Sweet dreams, starting at $100.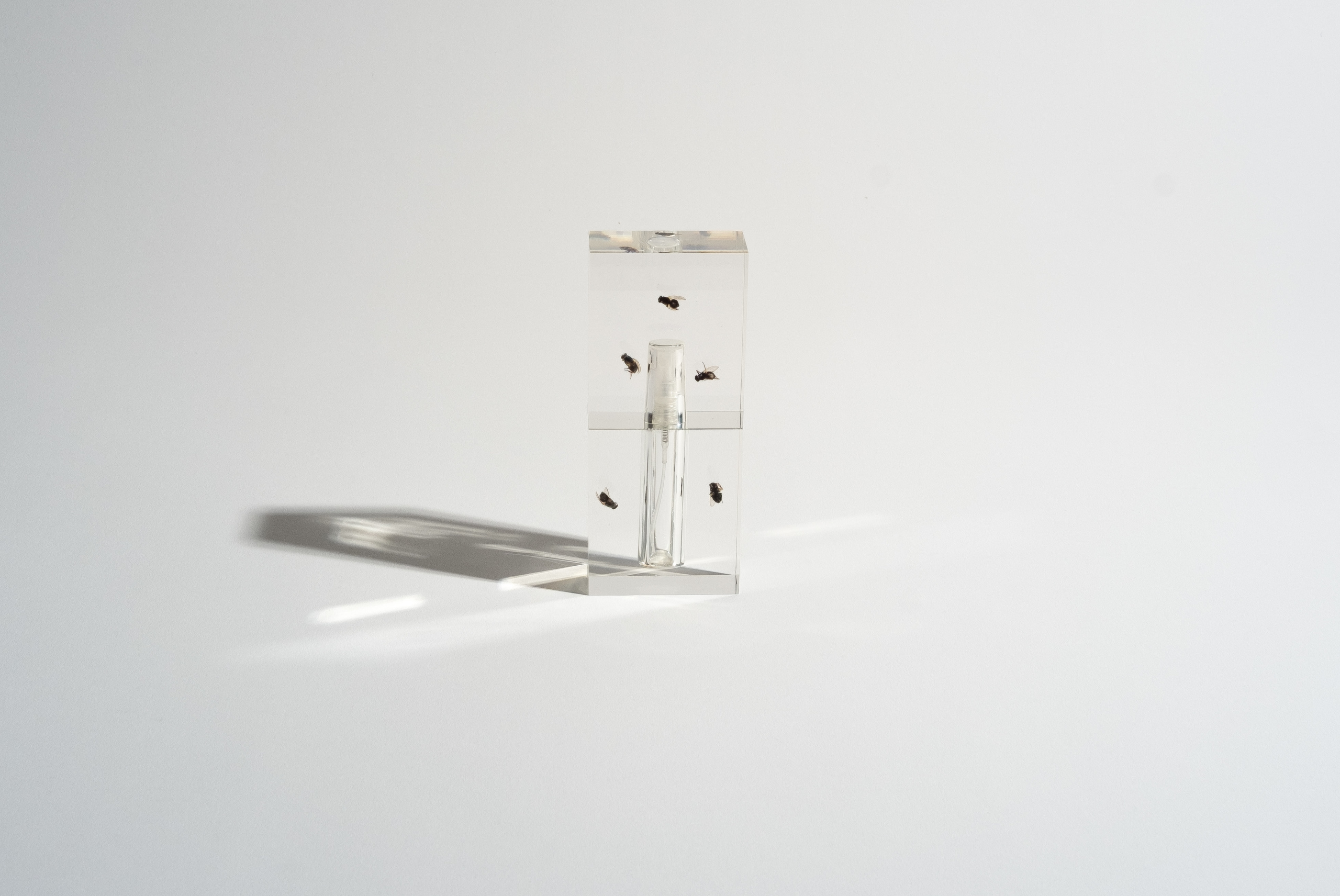 Veuve Clicquot La Grande Dame 2012 by Yayoi Kusama
This bottle is one you won't want to pop. In follow up to a previous collaboration, artist Yayoi Kusama has designed a particularly dotty, limited-edition bottle and box for the Grand Dame 2012 vintage from champagne brand Veuve Clicquot. Reinventing her signature spots as champagne bubbles, the gift imbues a sense of whimsy and for any Kusama-obsessed collector, it's a sure winner.
Get the bubbly flowing for $200.
Coalition for the Homeless's Artist Plate Project
Because large gatherings were canceled this year, nonprofit Coalition for the Homeless, which supports unhoused men, women and children, got creative in lieu of its usual benefit auction and gala. Fifty artists including Maurizio Cattelan, Charles Gaines, Marilyn Minter and Sarah Sze, were tapped to design a porcelain plate whose sales of its 175 editions will benefit the charity. The works are available only until December 15 and each sale will allow Coalition for the Homeless to feed 75 homeless and hungry New Yorkers: a perfect way to pay it forward for the do-good collector in your life.
---
For the Wellness Advocate
Is there someone in your life who encourages you to take care of yourself? Take care of them this holiday season.
Métier x GF Smith Notebooks
Are you really in quarantine if you don't document it? These chic notebooks will allow your loved one to journal to their heart's content, record daily affirmations, schedule, track, doodle and more: all in the name of mental health. Made of upcycled coffee cups, they are also a great solution to a craving for the printed page with a keen awareness of its carbon footprint.
Get it all out, starting at $390.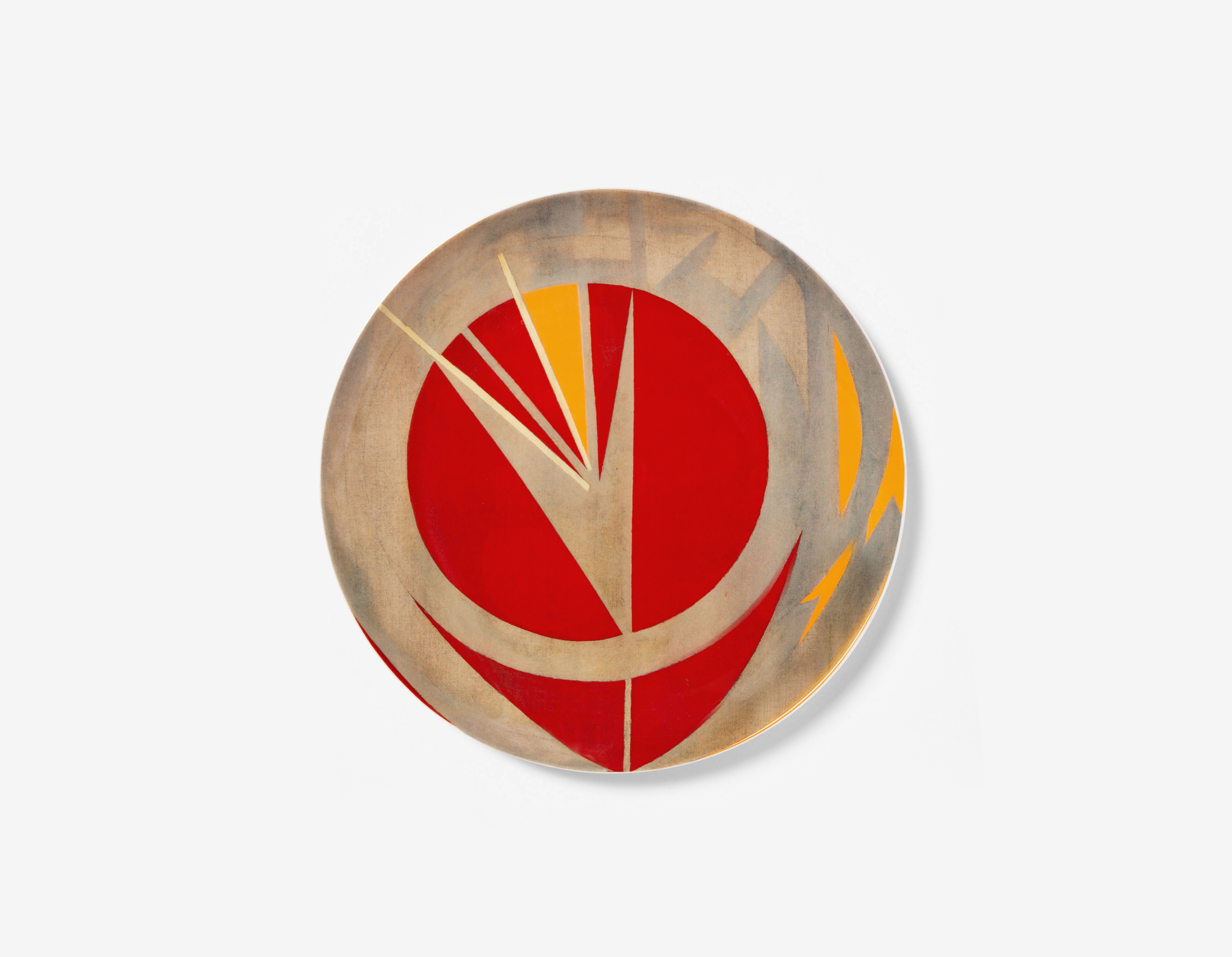 Sloomoo Institute's Crushed Peacock Ore Slime
Slime is not just for kids. Think of it as a colorful stress ball, where each push or pull brings a new color and pattern. For elevated options, the Sloomoo Institute has all others beat: its crushed peacock ore slime is studded with color-changing flakes whose hues reference the iridescence of its namesake gemstone. Grab a jar for a friend who could use a playful break.
House of Waris's Care Package No. 2
Is there anything more relaxing than a hot cup of tea? Teamaker House of Waris, begun by actor and designer Waris Ahluwalia, has conveniently packaged four of their functional herbal blends into a perfect little care package for all one's emotional ailments. Give a boost to the immune systems (and mental health) of those you care for.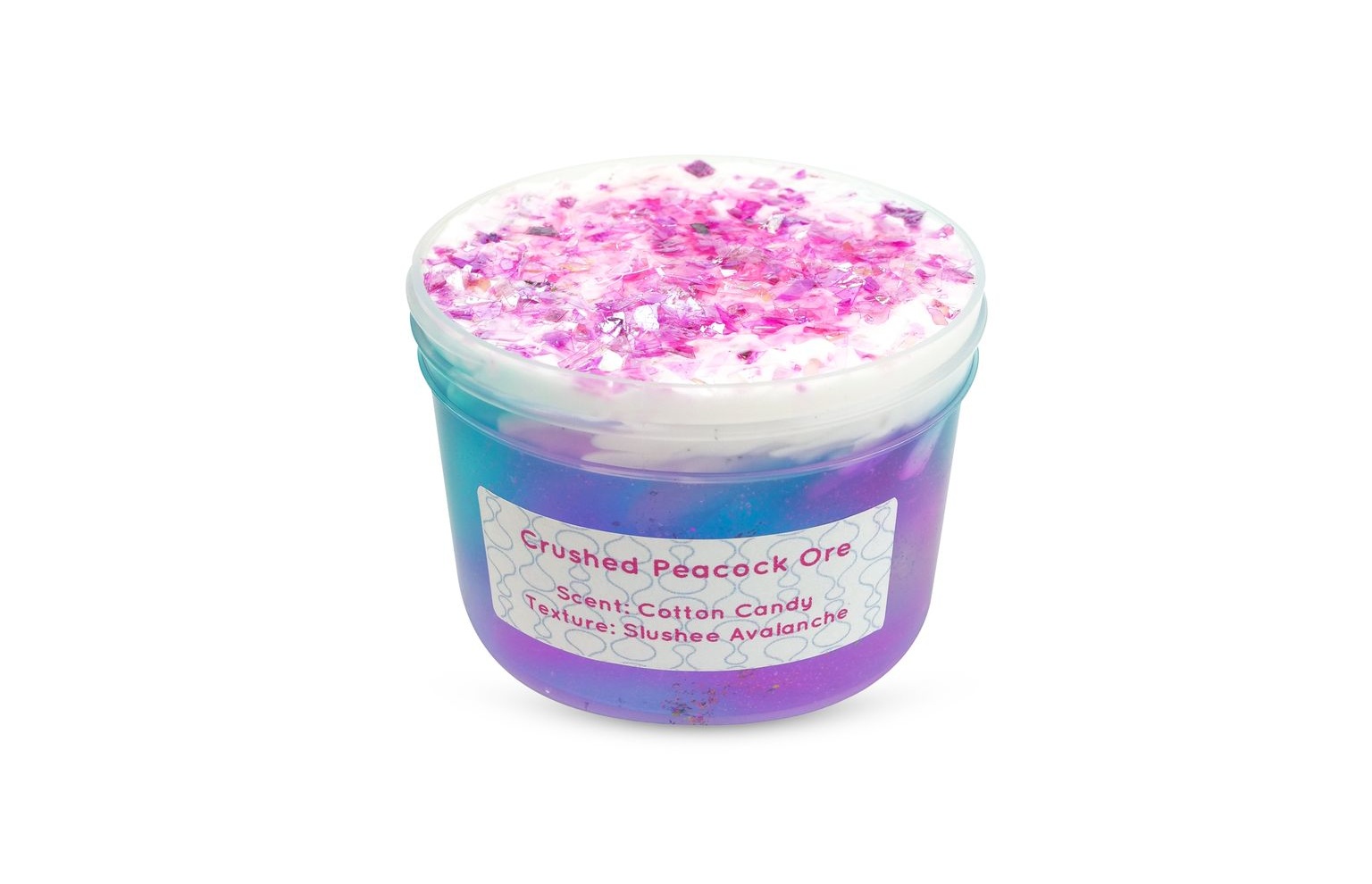 L'Objet Haas Monster Incense Burner
Encourage relaxation with this otherworldly incense burner from the Haas Brothers' collection for L'Objet. Made of porcelain, brass and 24-karat gold, this luxurious object has a playful side: when incense is lit within it, fragrant smoke unfurls from the monster's horns. The charismatic work is a statement with function. We recommend it be paired with a spot of meditation.
---
For the Design Lover
We've never spent more time at home. Why not help to jazz it up?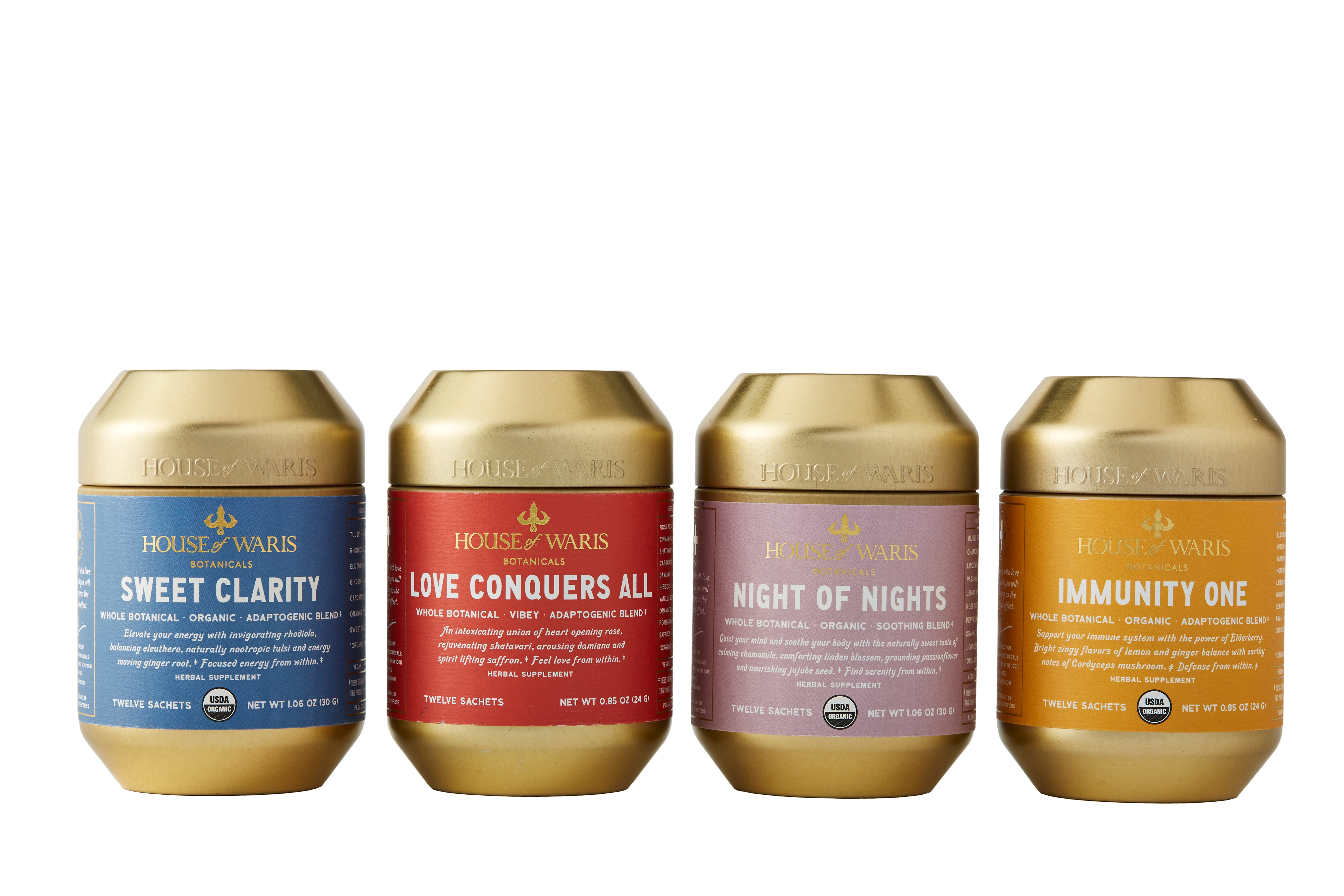 Completedworks x Ekaterina Bazhenova Yamasaki Vases
Give cut flowers an extra oomph with these sculptural vases, whose unique forms push the boundaries of the medium. Mixed media artist Ekaterina Bazhenova Yamasaki has collaborated with Completedworks to create the ceramic vessels that revel in the idea that an imperfection of the potter's wheel can make for a gorgeous outcome. The handmade works will command the attention of any room.
Fill a vessel, starting at $90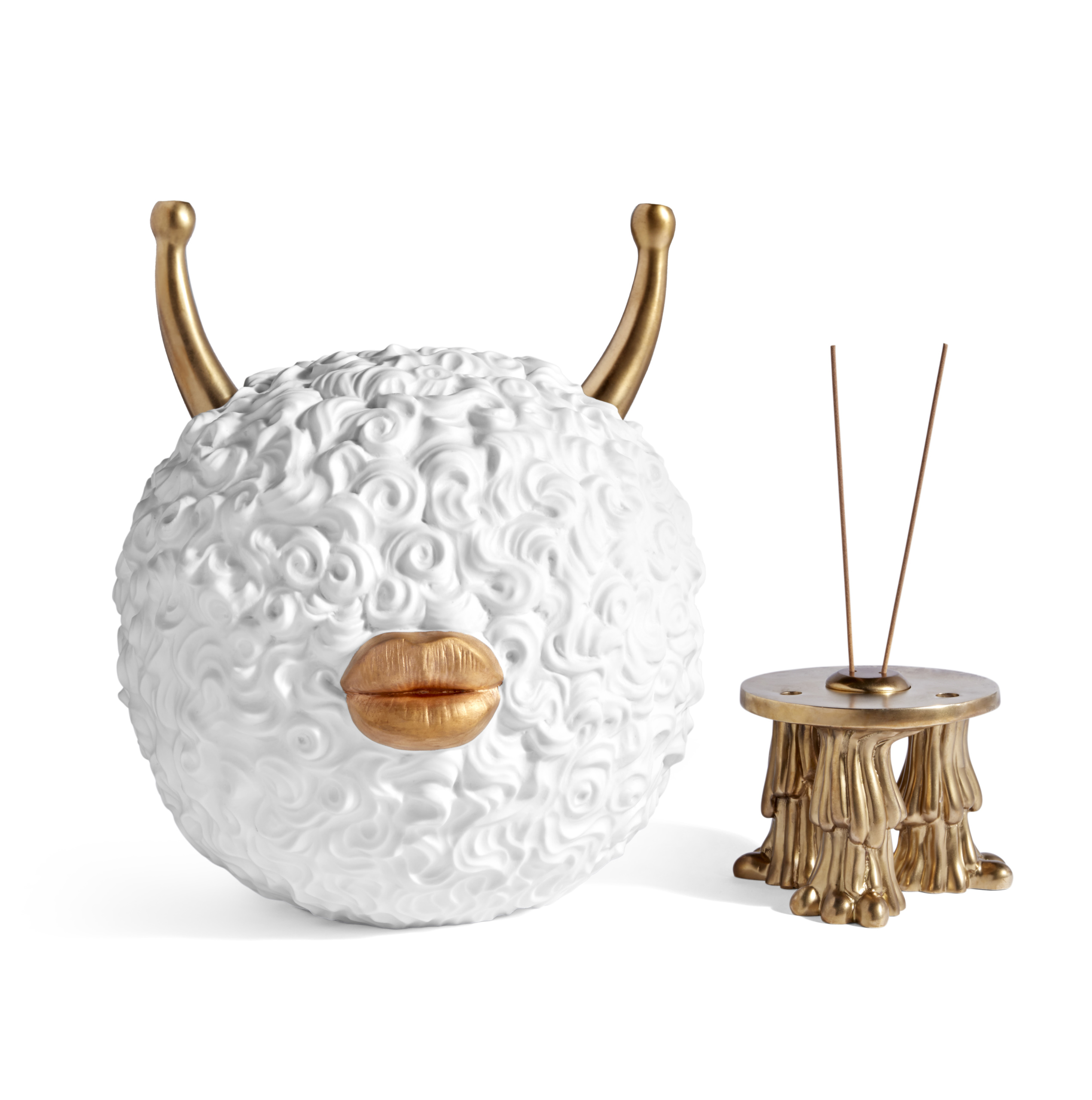 Livvy and Neva Pillows
Despite all quarantine odds, interior designer Keita Turner recently expanded her business to launch this line of playful pillows, with patterns inspired by and textiles sourced from her great grandmothers' vintage collections. The collection draws on New York-based Turner's past life in fashion and her continued love for punchy designs and bright colors (though for the monochrome lovers among us, Livvy and Neva also provides). As everyone knows, a fabulous pillow can transform a living room... or a Zoom background.
Fluff a few, starting at $295.
Hood Century's Architecture Style Flash Cards
The perfect indoor activity for a small group of architecture lovers, these limited-edition flash cards by Cultured's favorite preservationist, Jerald Cooper, allow you to brush up on your knowledge of architectural styles, then head out into the world and spot real-life examples. Hand-drawn by Joe Walsh, they are rife with facts, pronunciations and case studies of all the major architectural movements, from the Bauhaus to Brutalism and everything in between.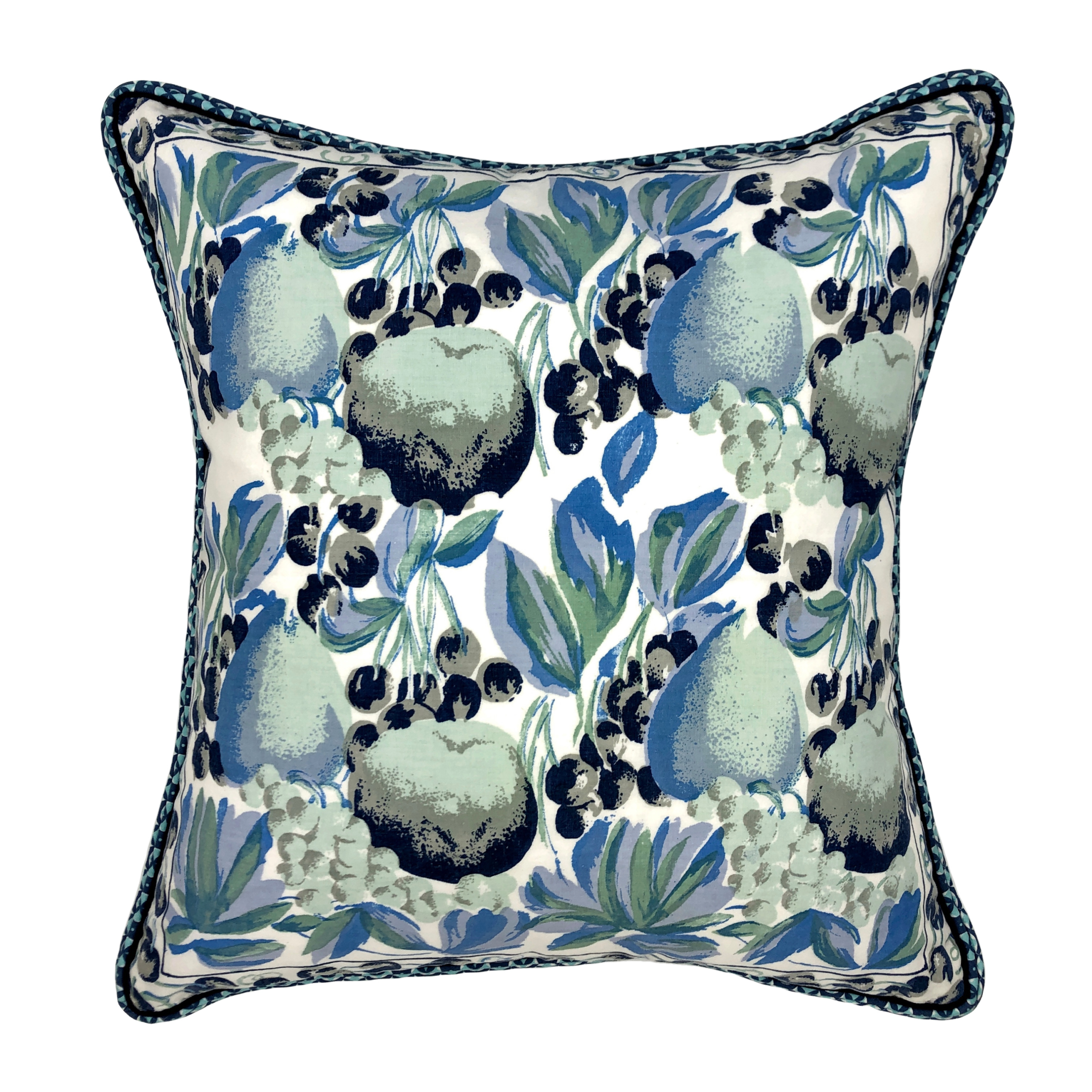 Moda Domus's Fiorito Painted Ceramic Tea Service Set
Add a dose of prettiness to your daily morning beverage ritual with the new Fiorito tabletop collection by Lauren Santo Domingo for Moda Domus. The handpainted flowers on this Italian ceramic tea set evoke Sicilian summers and al fresco dining (all the current rage, we're told). Use it for tea, coffee or Prohibition-style cocktails. We'll never tell.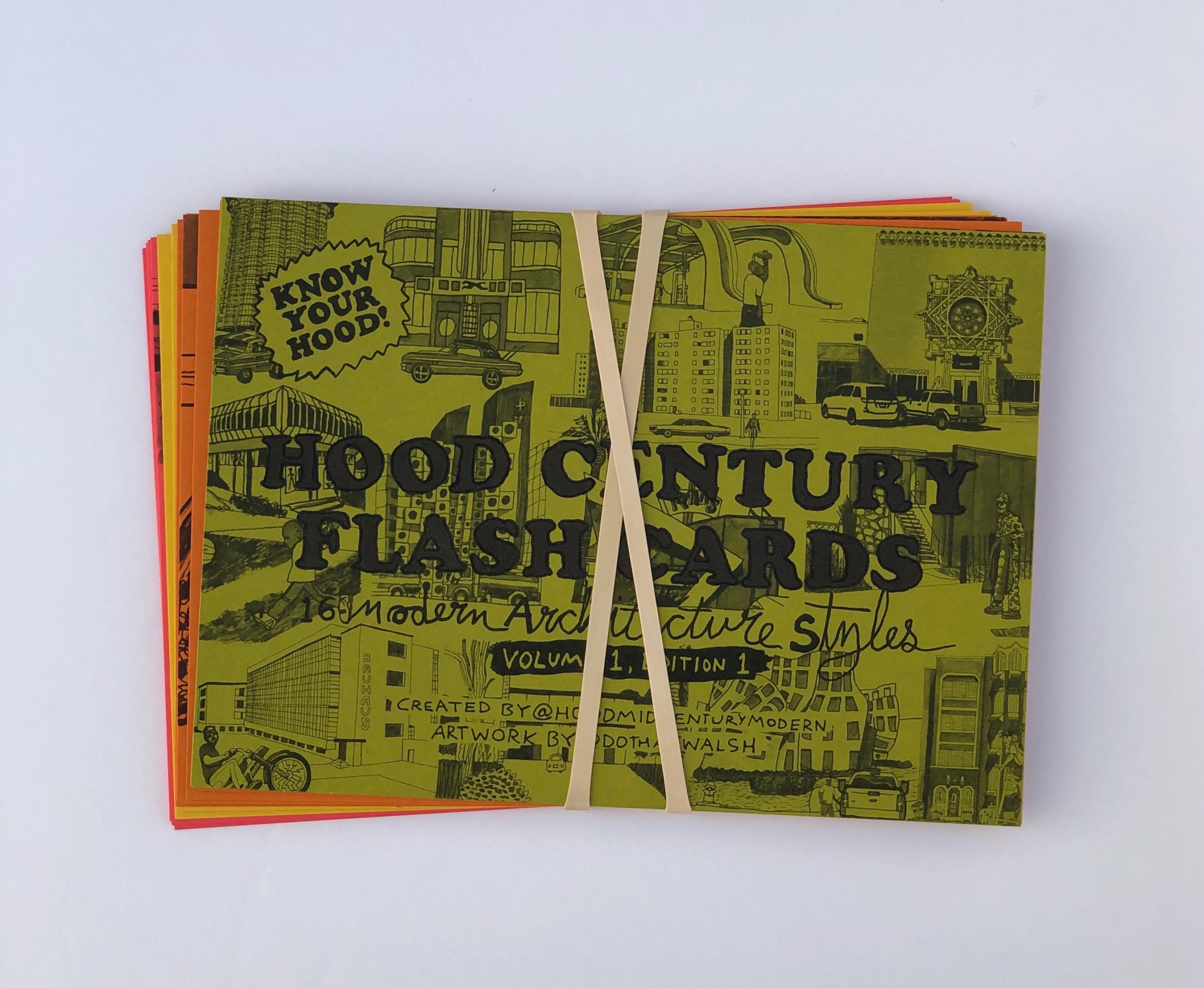 Ambar x Craig and Karl Throw Blanket
We find that the secret to a happy winter is good food, warmth and color. Illustrators Craig and Karl have teamed up with British home goods brand Ambar to provide the latter. In a capsule collection that includes a merino wool blanket and scarf, the duo flexes their signature Pop Art-esque graphic style on soft and cozy textile. Perfect for those long chilly nights ahead.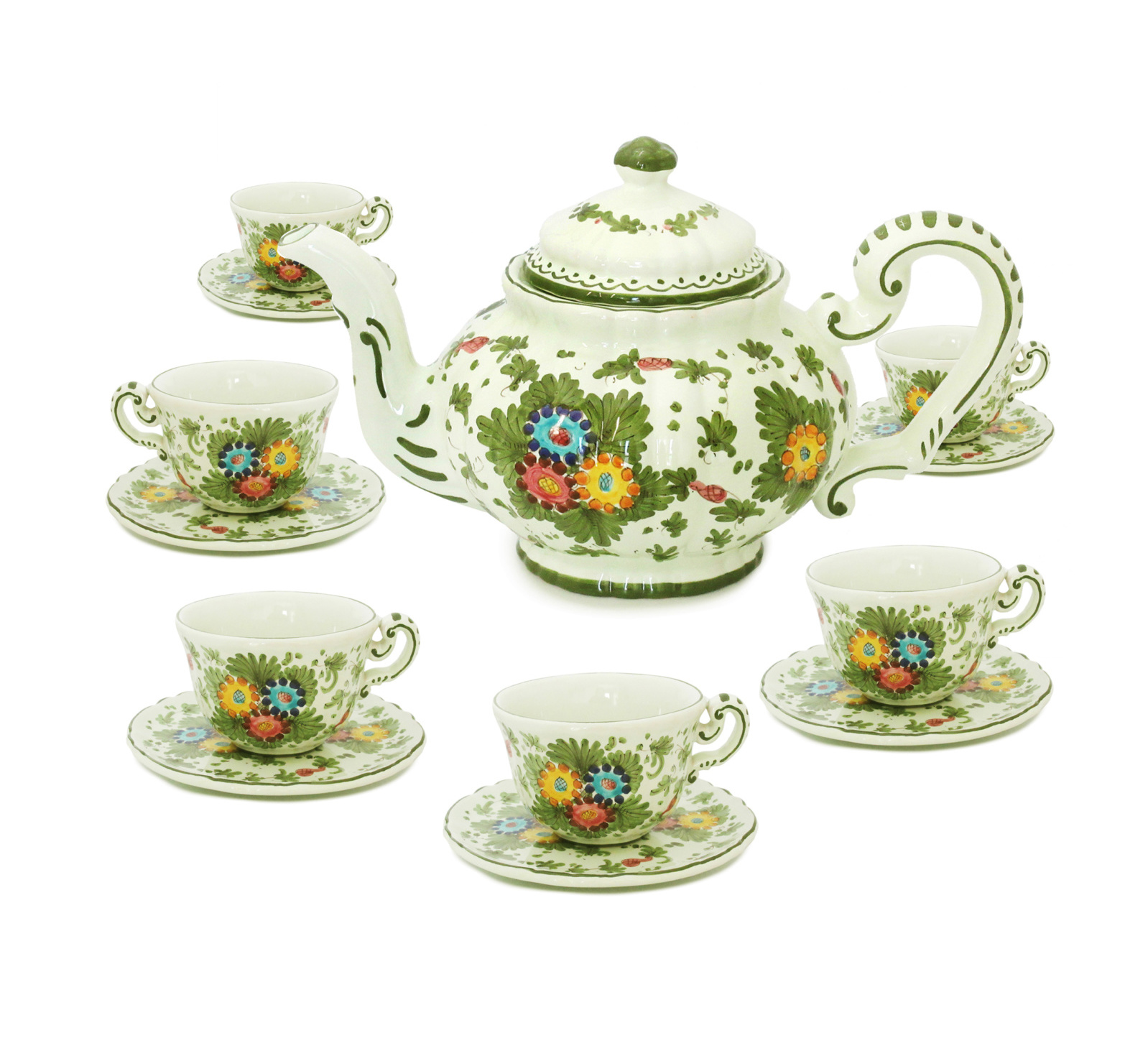 Colin King's The Shape of Color Rugs for Beni
Moroccan rug exporter Beni presents its first design collaboration, eleven limited-edition rugs by stylist extraordinaire Colin King. Made by hand by a tribe of Berbers Beni, the geometric rugs come in a knotted or flat weave and are the perfect floor accessory to provoke a bit of armchair travel. "In all of my work, I want to capture unusual details and unlikely juxtapositions," says King, who drew inspiration from the rich colors of Tangier and Marrakech. "For this collection with Beni I really focused on reworking familiar material through the use of new patterns and junctions."