In honor of Monsieur Louis Vuitton's 200-year birth date, the fashion house of his namesake created 200 one-of-a-kind travel trunks created by visionaries like Alex Israel and Pat McGrath, exhibiting around the globe.
The noted activist—along with other visionaries such as Frank Gehry, Marc Jacobs and Stephen Sprouse, and even characters from The Simpsons—joins Louis Vuitton for a special project in celebration of the bicentennial anniversary of its founding craftsman's birth. Of course, in this case, Steinem's words do not refer to the emotional kind but rather the receptacles we use to carry our belongings when we travel. And no one is more associated with that kind of baggage than Monsieur Louis Vuitton himself.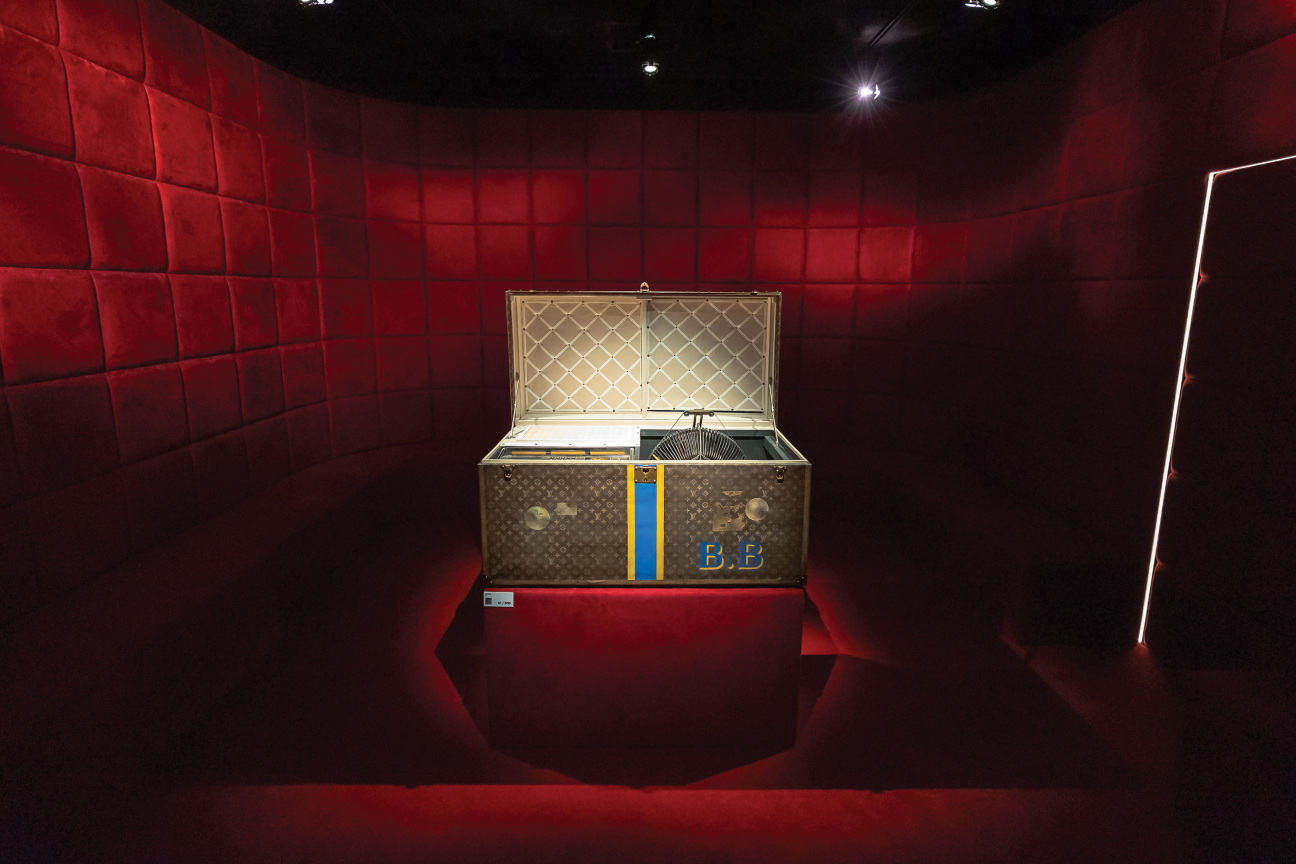 As all good legends do, the French house's founder's story begins with a journey. Dirtpoor, Vuitton had ambitions beyond his father's profession as a miller, and snuck out of his rural family home in Eastern France at age 14. Vuitton spent two years walking to the capital—some 225 miles—and taking whatever jobs he could along the way. In 1837, he finally reached Paris.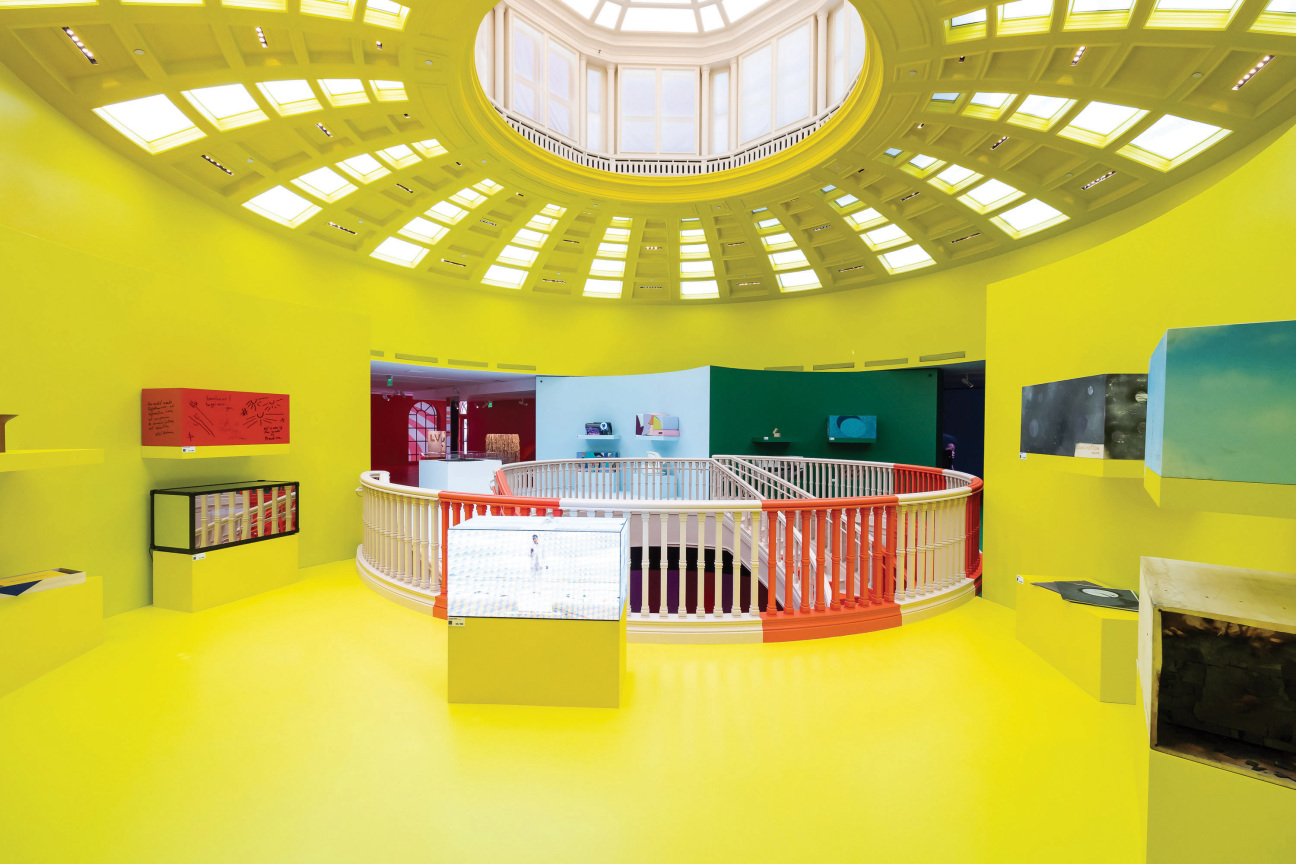 Vuitton's arrival ironically coincided with the opening of the railroads in France, a huge growth in industry, and the emergence of new pastime for the leisure classes: travel by steam train. It was also a time of great creative growth in the arts, culture, and fashion. The Revolution was a fading memory, and the aristocratic classes were enjoying something of a re-emergence. Traveling required luggage, and the bourgeoisie of the time opted to store their clothing in large trunks. Made by hand, these majestic containers were constructed from leather stretched around a wooden frame with dimensions in accordance to the shelving measurements on trains. A profusion of luggage-makers sprung up, and in 1854, Vuitton launched his namesake company with a new invention: flat-topped trunks that could stack for easier storage during train rides.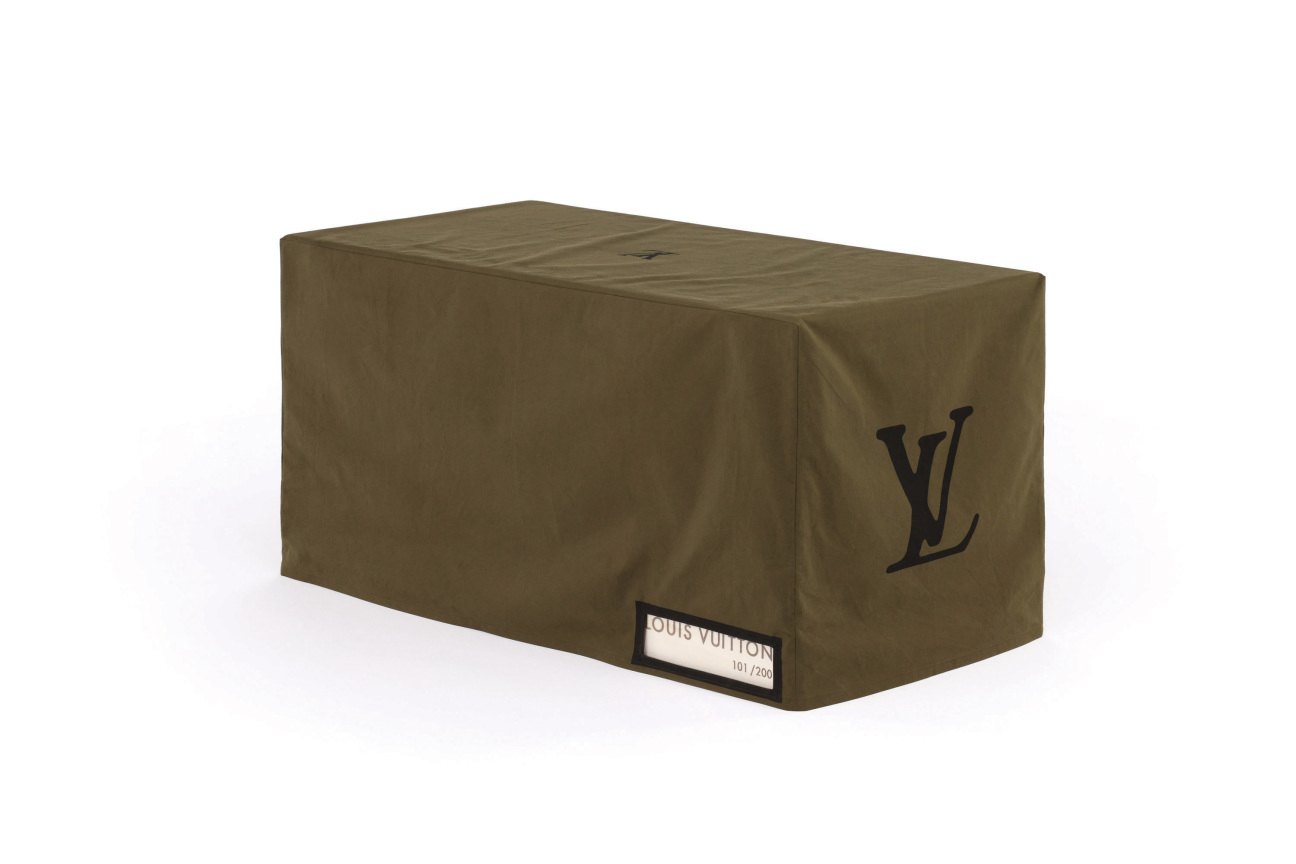 As well as his genius for the craft and acumen for business, Vuitton possessed an innate understanding of the underlying romance of travel, and how the luggage we bring on our journeys can often become a part of their collective stories. Steam trunks, as they eventually became known, were capacious enough to carry unnecessary but sentimental items, and durable enough to last a lifetime. They were beautiful despite their scuffs and patina, and were as reassuring and reliable as a lifelong friend who gets better with age. (An original Louis Vuitton steamer trunk from 1890 was valued at $10,000 when it found its way on to The Antiques Roadshow in 2017.) So integral to the heritage of maison today, these trunks are celebrated alongside Louis Vuitton's personal story in the traveling exhibition "200 Trunks 200 Visionaries: The Exhibition," which features 200 original creations commissioned from visionaries representing different creative fields around the world. These far-flung contributors were invited to design a concept trunk in a manner of his or her choice, with each measuring 50 by 50 by 100 centimeters, representing approximately the same dimensions of Vuitton's 1850s originals.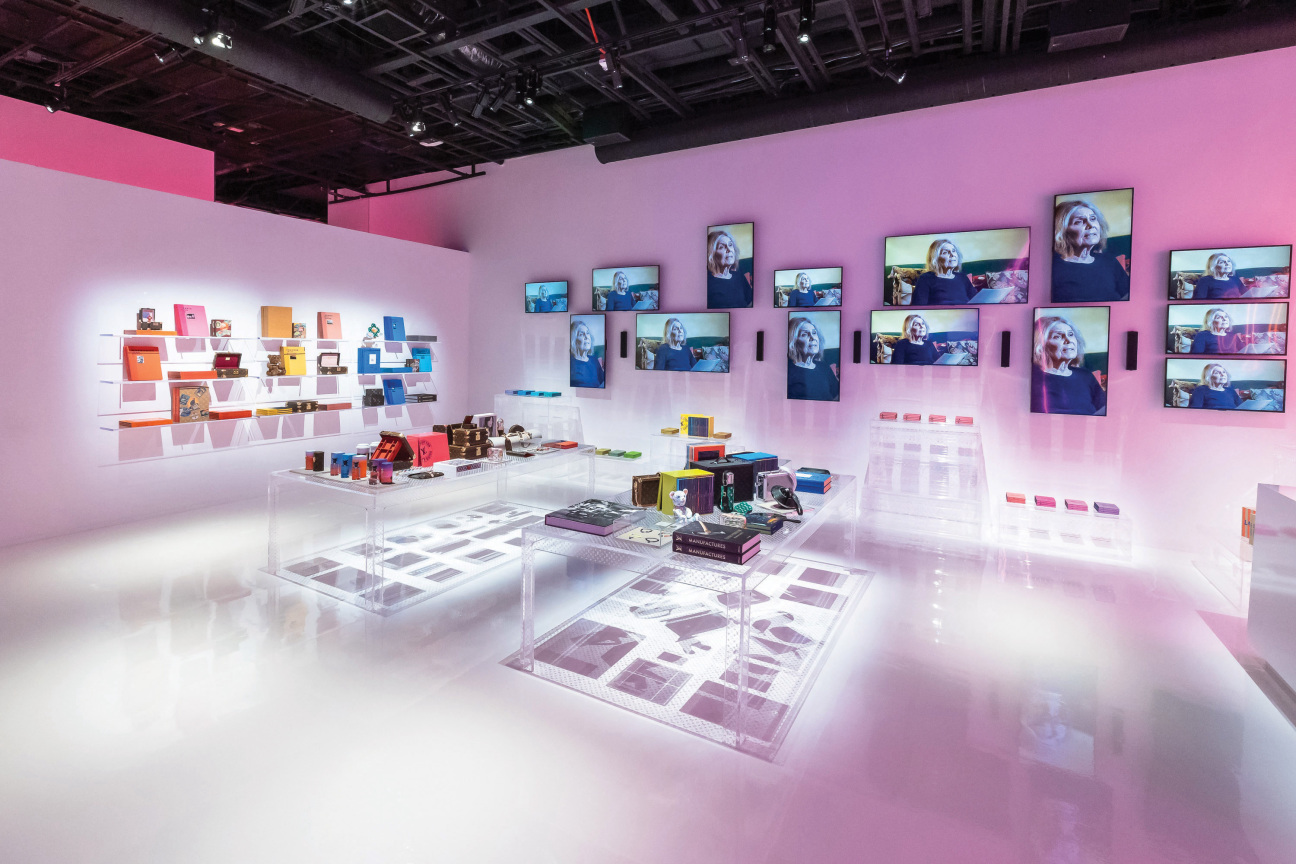 The project began with 200 hours of Zoom calls, and took nearly a year to conceive and install. "We wanted to work with people who continue to amaze us: a vast, global, democratic variety of visionaries from all fields," says Faye McLeod, the director of Louis Vuitton's visual image studio, who concepted the exhibition and its accompanying window displays. "We gave them all the same brief: to think of their trunk as a vessel for an object, a dream, a future, a reflection, a desire. It was fascinating to see how this was interpreted through the creations."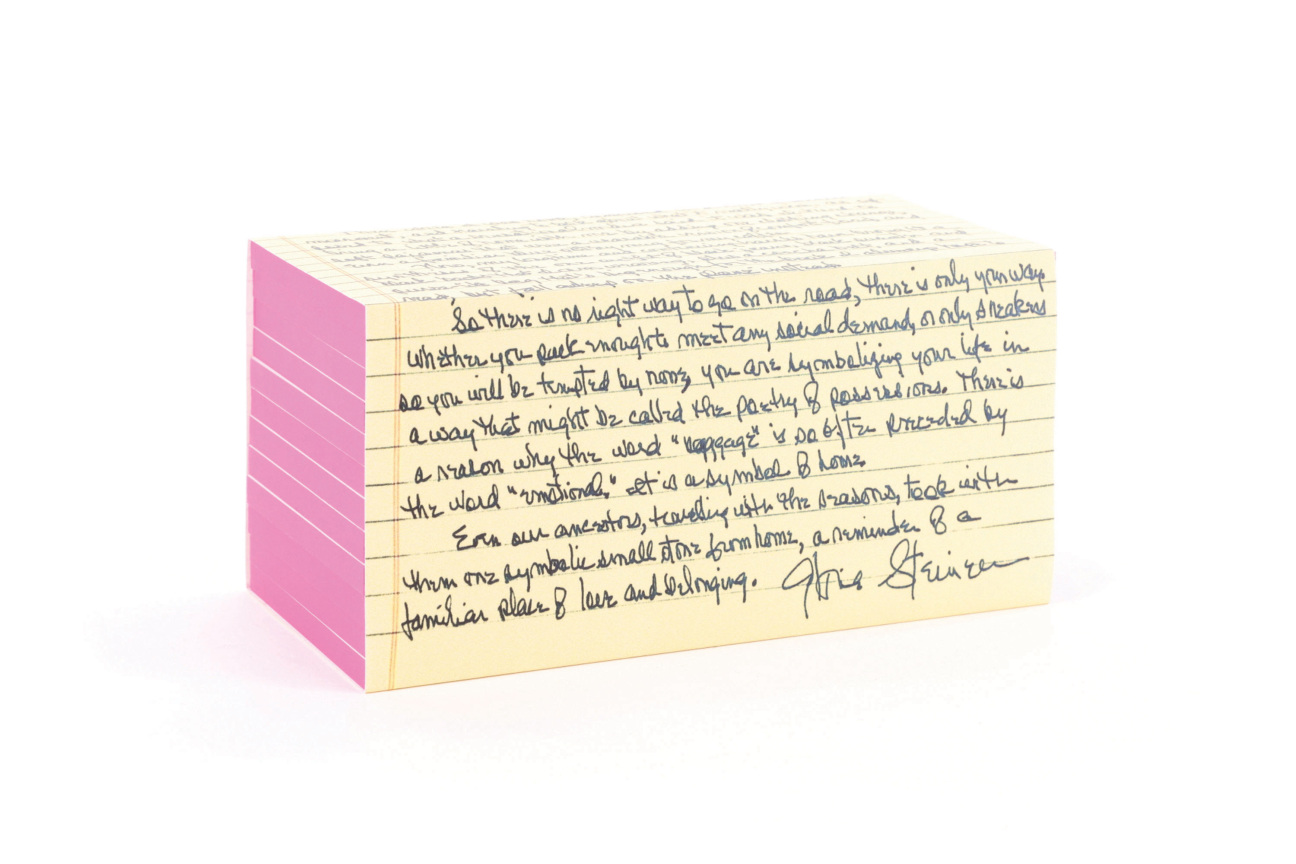 The results were as varied as the creators themselves: Steinem decorated hers with excerpts from her writing in her signature scrawl; DJ Benji B made an audio version, housing classic 7" singles of his choosing; legendary creative Nigo was inspired by Japanese wrapping. "There were no rules for the project, and it was open to my own interpretation," explains Brooklyn Balloon Company's Robert Moy. "Given such freedom was daunting, and at first I wasn't sure if I should make an ephemeral piece to be translated into video or a physical trunk." Eventually, he chose the latter, decorating his trunk with colorful inflated party balloons, which he dripped in epoxy, sanded, and polished to a high gloss before brush painting a mixture of Louis Vuitton logos and smiley faces onto each. "The idea challenges [the balloon's] typical manifestation as an ephemeral and lightweight object," he explains. By contrast, the Los Angeles-based conceptual artist Jwan Yosef worked with the idea of undressing, first painting a canvas that he then "unstretched" over the trunk, "revealing the rawness of this object that is not meant to be seen," to create a feeling of "monumental intimacy." Explains the artist: "New experiences can be a force as strong as gravity, taking you out of your comfort zones and into the unknown."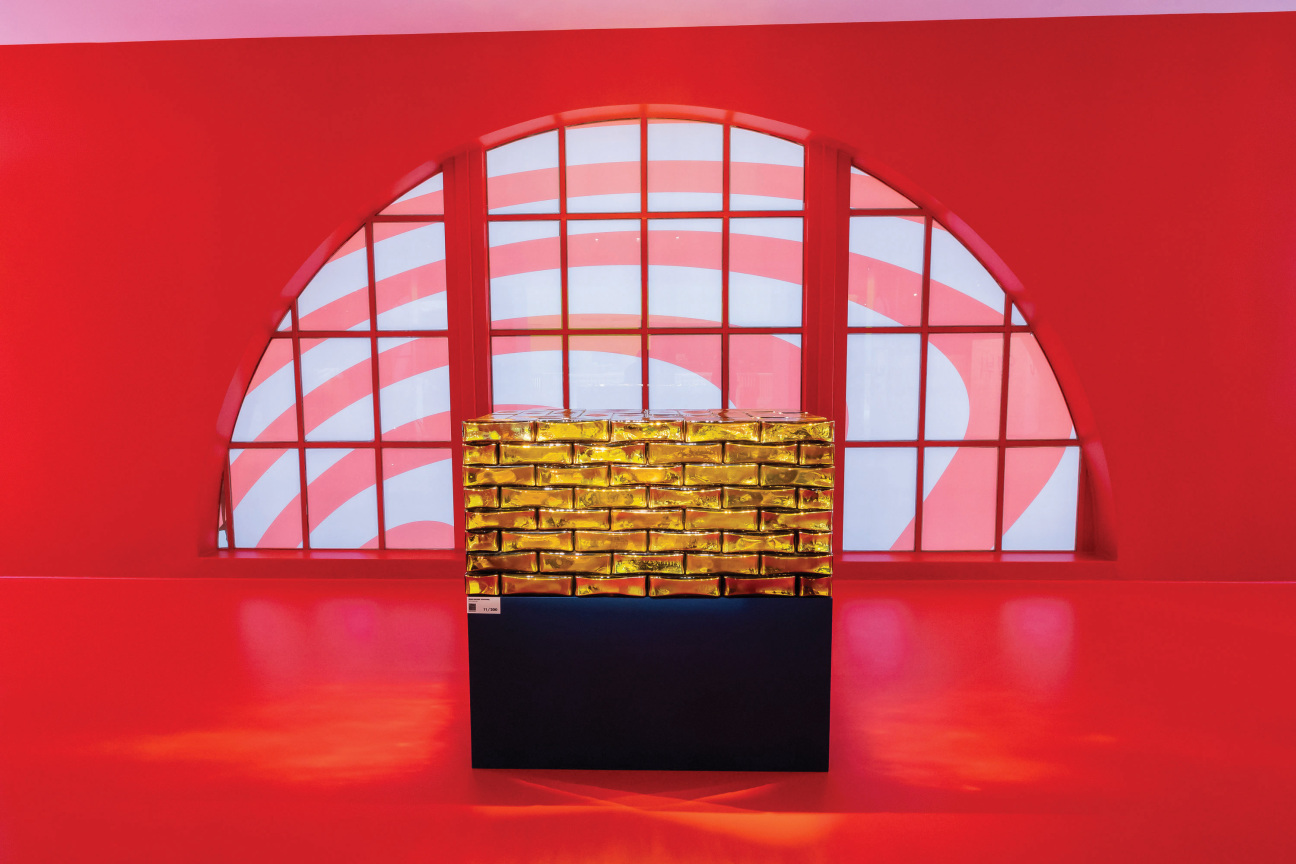 While the 200 creatives presented as many individually unique ideas, there was an underlying, unifying motive for McLeod behind the project: "What was so important to me from the very start was to show that creativity is at the heart of everything our business does today, to make Mr. Louis Vuitton proud, and to tell creators and future creators that Louis Vuitton is an amazing canvas to collaborate with. I think the project does that. The windows engage with clients and passers-by, and the exhibition really welcomes them in, allowing them to explore and be a part of our creativity."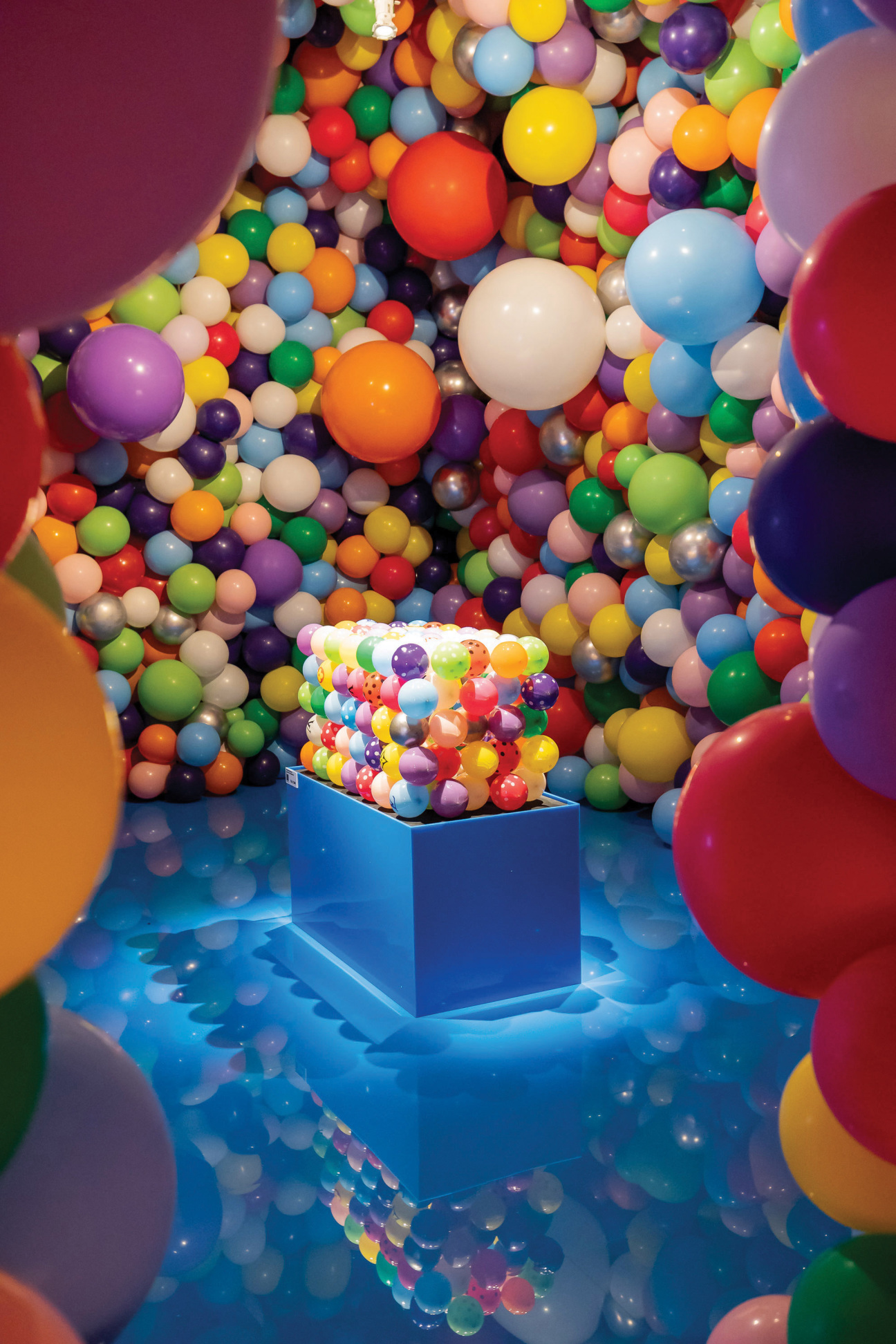 In 1892 Louis Vuitton passed away in Asnières-Sur-Seine, France. The city was the first site of the exhibition, which began last year and stopped off in Singapore before moving to LA, where it debuted exclusive spaces dedicated to Moy, Yosef, Gehry, and Benji B. In 2023, its adventure will culminate at Sotheby's, where the trunks will be sold at auction, with the proceeds going towards a program that aims to address inequality and professional access gaps in various creative fields. Dispersed into different homes, each individual object will then set off on its own new adventure once again.