Welcome to This Week in Culture, a weekly agenda of show openings and events in major cities across the globe. From galleries and institutions to one-of-a-kind happenings, our on-going survey highlights the best of contemporary culture, for those willing to make the journey.
"Panoramism and the Abstract Sector" by Dominique Gonzalez-Foerster
Esther Schipper Berlin
Known for her work in video projection and photography, French artist Dominique Gonzalez-Forester explores the history and aesthetics of the Berlin Wall in a new, panoramic installation. The immersive environment is open for viewing from October 28 - December 23, 2022.
"Not Enough To See" by Louise Lawler
Sprüth Magers New York
In her latest exhibition, Brooklyn-based artist and photographer Louise Lawler continues her examination of image-making by adding a new "swiped" motif to her photos. In a nod to blurred memories, as well as our perpetual digital swiping, the artist recontextualizes Jasper Johns's painting Three Flags in pieces on display from November 2 - December 31, 2022.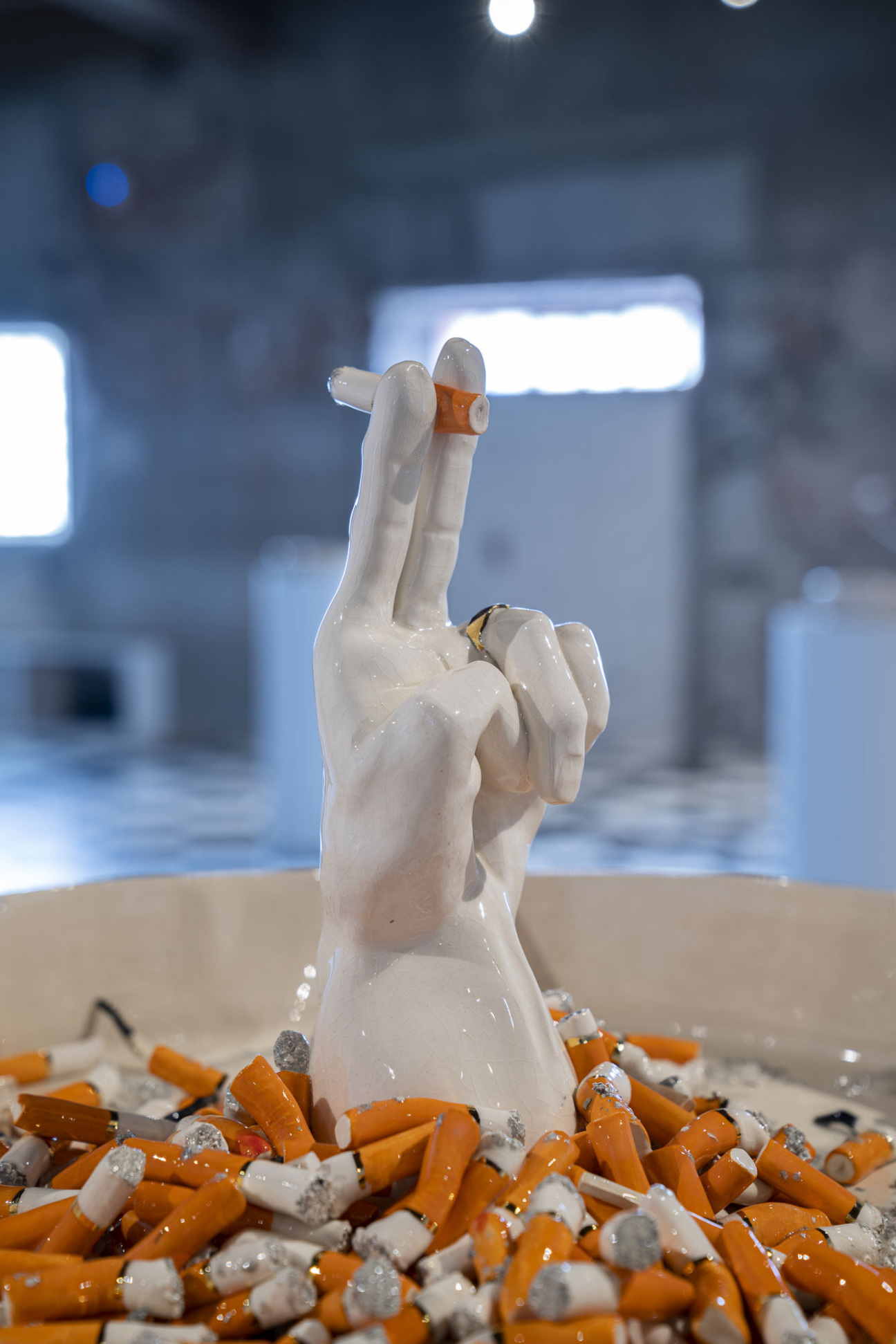 "For Dust We Are, To Dust We Shall Return" by Alma Berrow
Galeria Hilario Galquera Mexico City
In these nine hand sculptures, alongside some of her classic ashtrays, Alma Berrow explores the iconography of underground society and debaucherous activities. Included are beer caps, cigarettes, and Eve's apple core, a reference to man's first transgression. The exhibit is open from October 28 - December 16, 2022.
"Overview" by Philippe Hurteau
Galerie Richard Paris
In his paintings, Philippe Hurteau examines our contemporary lives in a society bombarded with images and information. The series on display, spanning across different genres of painting (including self-portraiture reimagined as a selfie), are available from October 29 - December 17, 2022.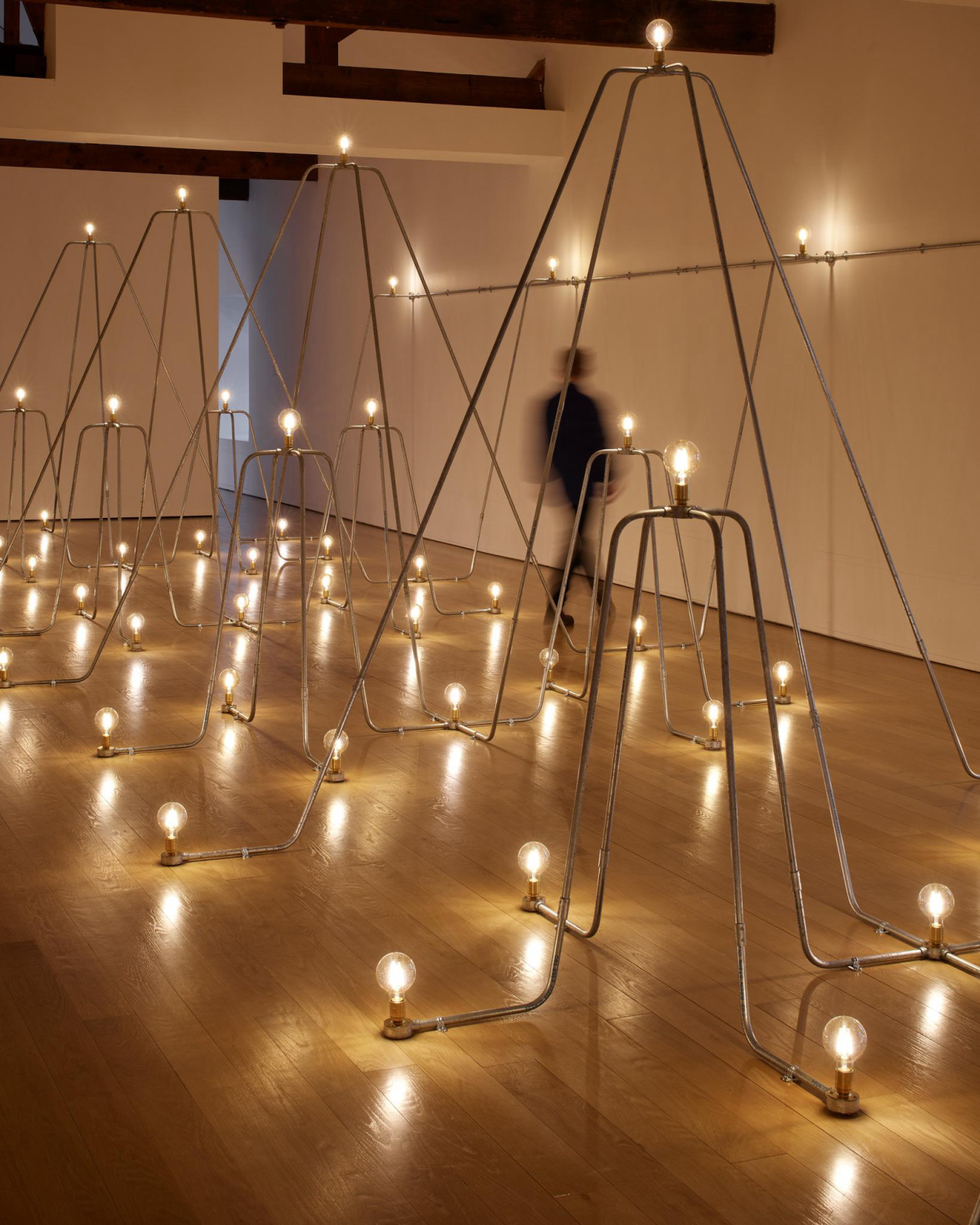 "Locating Perception" by Nancy Holt
Sprüth Magers Los Angeles
Nancy Holt is coming to Sprüth Magers's Los Angeles location with an exhibition spanning photography, installation, and sculpture. The various works, which chart mankind's physical and mechanical interaction with our natural environment, are on display from October 28, 2022 - January 14, 2023.
"A Tribute to Alex Katz"
Marlborough New York
In honor of "Gathering," a retrospective on Alex Katz's work at the Guggenheim Museum, Marlborough Gallery has put together its own selection of paintings by the artist. Created between 1981 and 1995, the works on display show Katz's increasing fascination with abstract art, and are on view from November 3 - 26, 2022.