You feel a lightness the moment you see the Santa Ynez Valley unfurling before you, soft hills tumbling forth to oak embroidered fields. Just 100 miles from Los Angeles, the Santa Ynez Valley long has been a favorite escape of Angelenos, but today the Valley is blossoming into a global destination for wine, locavore dining, and stylish rusticity scarcely imaginable in contemporary Southern California. We were weekend visitors too, until taking the decision to move from Los Angeles to this edenic place where Spencer grew up, and where we were married beneath the speading boughs of a Valley Oak on his family's ranch. The Valley is an easy place to call home, surrounded as we are by ingredients for a good life: warm community, inspiring scenery, abundant local produce and innovative restaurants, including the newly Michelin starred Bell's in Los Alamos. We began stiching ourselves into the Valley's tighknit fabric by opening our store, Santa Ynez General, in 2019, and are honored to have become a destination for high-end home, lifestyle and apparel for locals and visitors alike.
What to See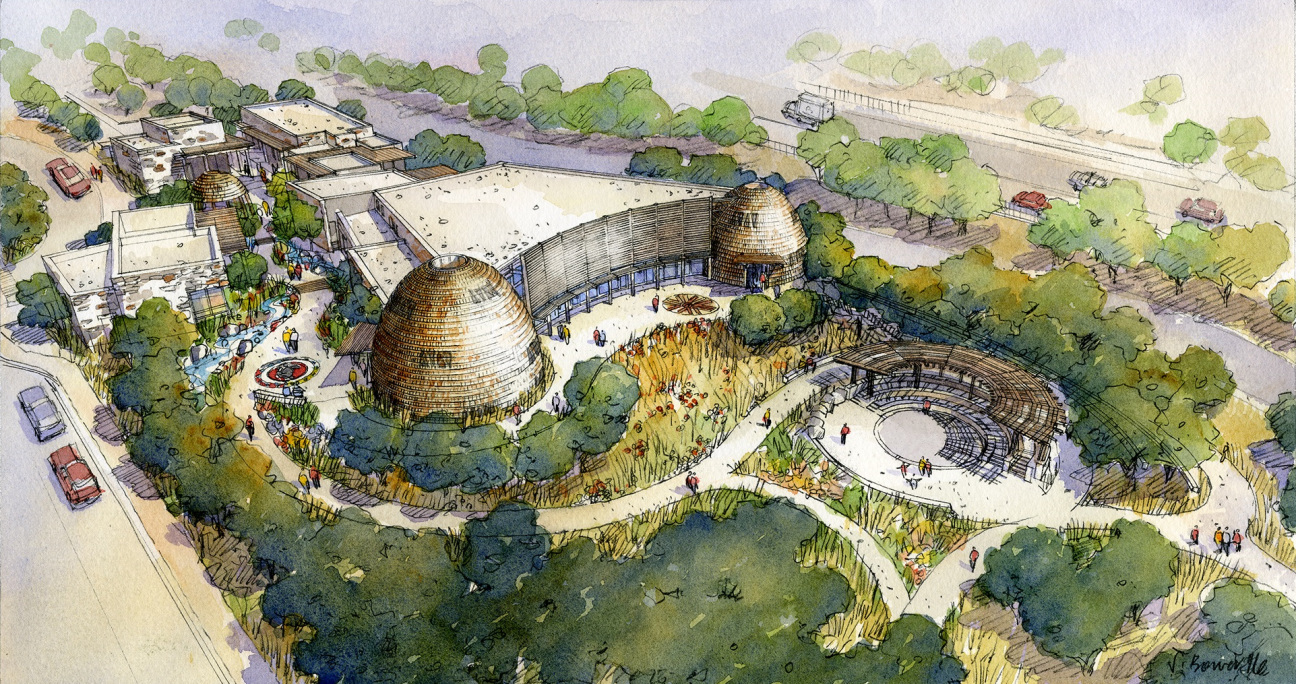 Santa Ynez Chumash Museum and Cultural Center
The heritage and culture of the first people of the Santa Ynez Valley will be celebrated and shared at the Santa Ynez Chumash Museum and Cultural Center, set to open in late summer 2022. The 14,000-square-foot facility designed by Jones and Jones Architects and Landscape Architects reflects traditional Chumash architecture and features exhibitions on Chumash life. It also will advance the legacy of Chumash environmental stewardship by seeking to become one of the first LEED-certified tribal museums in the United States. The cultural park with includes traditional plants used by the Chumash for food, shelter, basketry, cordage and tools.
The Mendenhall Museum of Gasoline Pumps and Petroliana
Tucked away on a Buellton side street, The Mendenhall Museum of Gasoline Pumps and Petroliana is one of the west coast's largest petroliana collections of vintage porcelain gas and oil signs, race cars, racing memorabilia, and—you guessed it—gasoline pumps. The Route 66 vibes are strong, but this museum is 100% homegrown: Buellton once called itself ServiceTown, USA, on account of its proliferation of gas stations serving early automobile travelers on California's Coast Route. We love this homage to the open roads of our special corner of the West Coast. Tours of this private museum are by appointment only and are booked on a first come, first served basis.
Where to Eat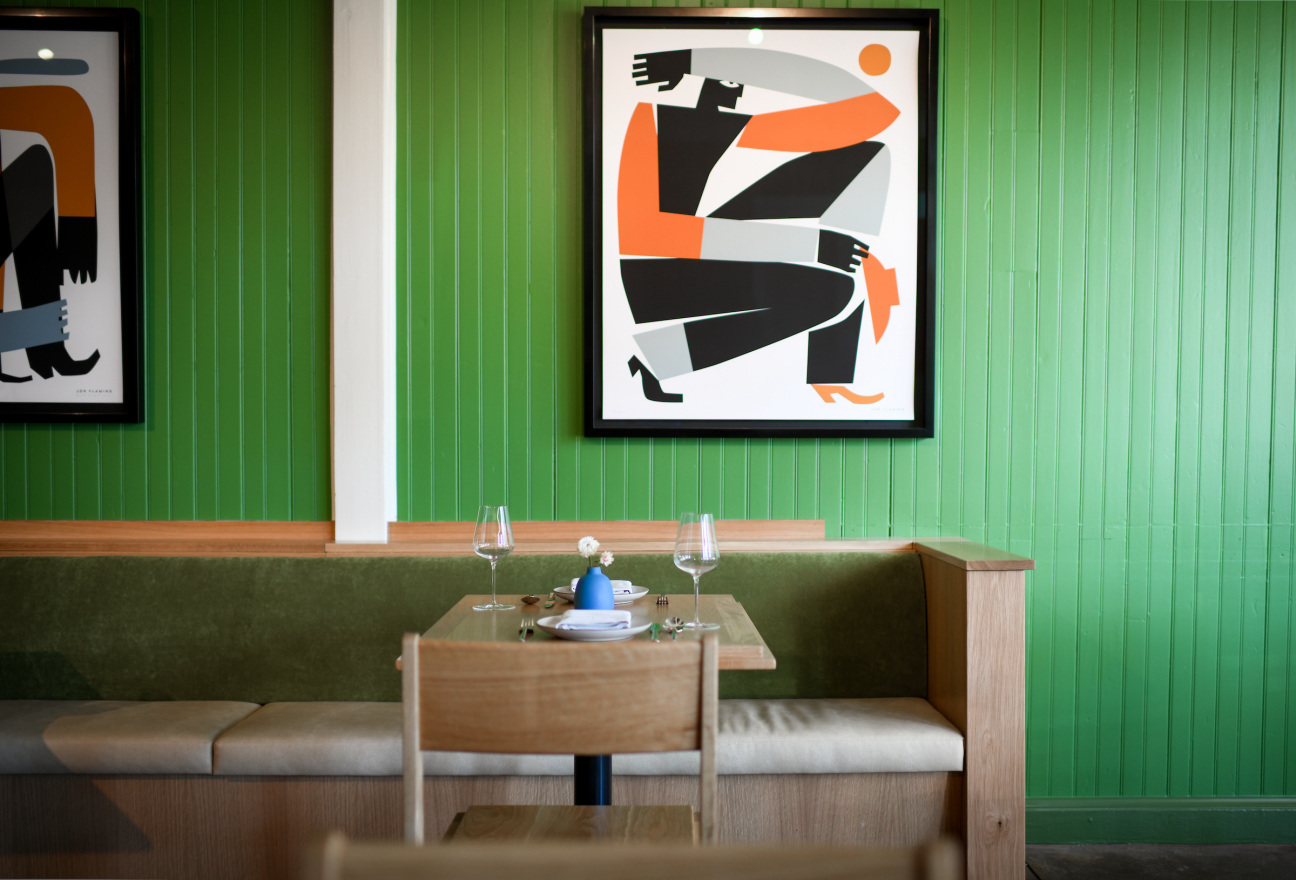 Bar Le Côte
The team behind Michelin-starred Bell's in nearby Los Alamos recently opened Bar Le Côte, a stylish jewel box of a seafood tavern inspired by the daily catch of the Central Coast and Iberian culinary traditions. The menu focuses on local luxuries such as sea urchin, crab, and halibut, and is complemented by a carefully chosen list of beer and wine from small West Coast producers and European estates. We find the experience to be at once hyper-local and Mediterranean getaway—and a perfect, convivial expression of the great things happening in the Santa Ynez Valley food scene.
Industrial Eats
An intense passion for great food and extensive relationships with local ranchers, growers, fishermen and foragers animates Industrial Eats. Come as you are and lose yourself in the profusion of clipboards announcing the day's special offerings, or order from the massive, kraft paper menus hanging from the walls (listing staples like gourmet pizzas, sandwiches and the glorious starters of the "get in my belly" menu). Dry aged New York steaks, local pork, Morro Bay oysters, sea urchin and other seafood from the nearby Gaviota coast are usually featured, but rabbit, lamb and wild boar also appear when available. Two wood-fired ovens do the cooking and fill the warehouse-like space with envy-inducing aromas that always have us eyeing their neighbor's meals at the long communal tables.
Ramen Kotori
The husband-and-wife team behind Solvang's Ramen Kotori has introduced some much appreciated variety into the Valley's culinary scene. It's the only ramen shop in Solvang—a.k.a. the Danish Capital of America—and also regularly features hand rolls and poke bowls.
For the ultimate in Mexican-Japanese fusion, order the birria ramen—slow braised beef cooked with dried chilis, spices and tomato over ramen. An excellent selection of beer, wine and sake (and boba!) complement the cuisine.
Folded Hills Farmstead
Just across the Old Coast Highway from its sister Folded Hills Winery spreads the Folded Hills Farmstead: heritage animals, organic U-pick fields and an irresistible Farmstead Shop. Start by paying a visit to the Kunekune pigs, goats, miniature donkeys, llamas, sheep and the rescue mini jersey cow that call the Farmstead home. Then head inside the rustic shop to outfit a picnic: freshly harvested produce grown in the Farmstead's fields, produce from neighboring farms, small batch staples made by local artisans and homemade baked goods. You may picnic on the grounds, or pack up your bounty to enjoy at another Valley destination.
Where to Stay
The Inn at Mattei's Tavern
The 1886 stagecoach stop at the heart of The Inn at Mattei's Tavern has anchored the Los Olivos community for generations. In 2022, Auberge Resorts Collection will re-open this legendary hostelry, which will be the definitive luxury destination in the Santa Ynez Valley. The Inn's guest bungalows—once hideaways for movie stars from Hollywood's Golden Age—have been reconceived as comprehensive suites, and the property's accommodations now include airy new rooms featuring fireplaces and patios. Honoring Mattei's legacy of excellent, locally sourced food (and a rollicking bar), The Inn offers a range of dining and libations venues that spotlight regional producers and exude a sense of place. An extensive calendar of experiential programming connects The Inn and its guests to the bucolic surrounding community.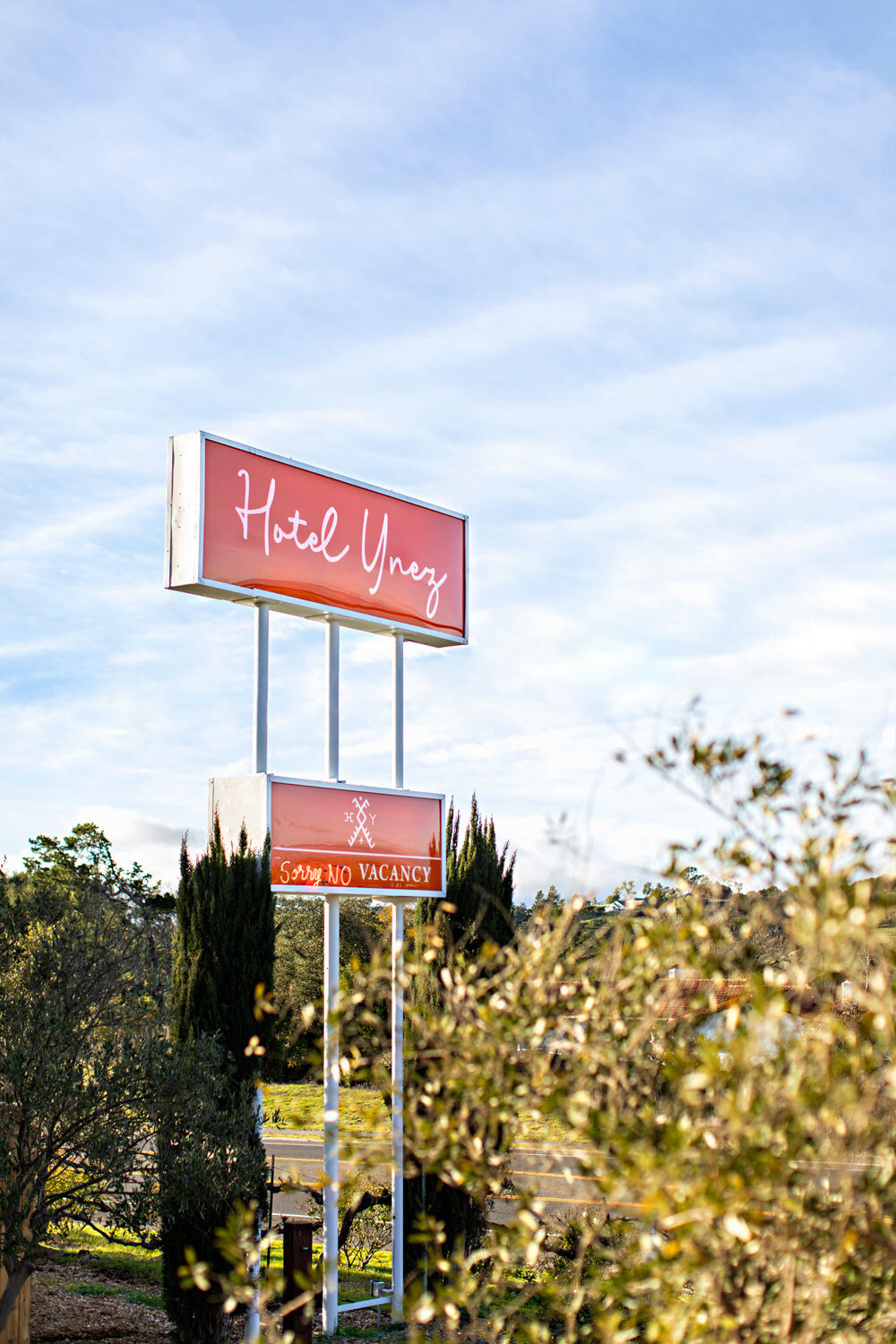 Hotel Ynez
Arrayed around the canopy of a huge Valley Oak and towering Redwoods, Hotel Ynez is the mid-century motel of your dreams, with every modern update you would hope to find at your wine country basecamp. The two-acre property's firepits, fragrant native gardens, hammocks, and pool coax relaxation from guests, while sophisticated room amenities (Mascioni bedding, in-room Nespresso, a personal library) and a thoughtfully curated on-property market ensure creature comforts are close at hand. A range of room types is available from the simple to the suite—some including kitchens and private patios.
What to Explore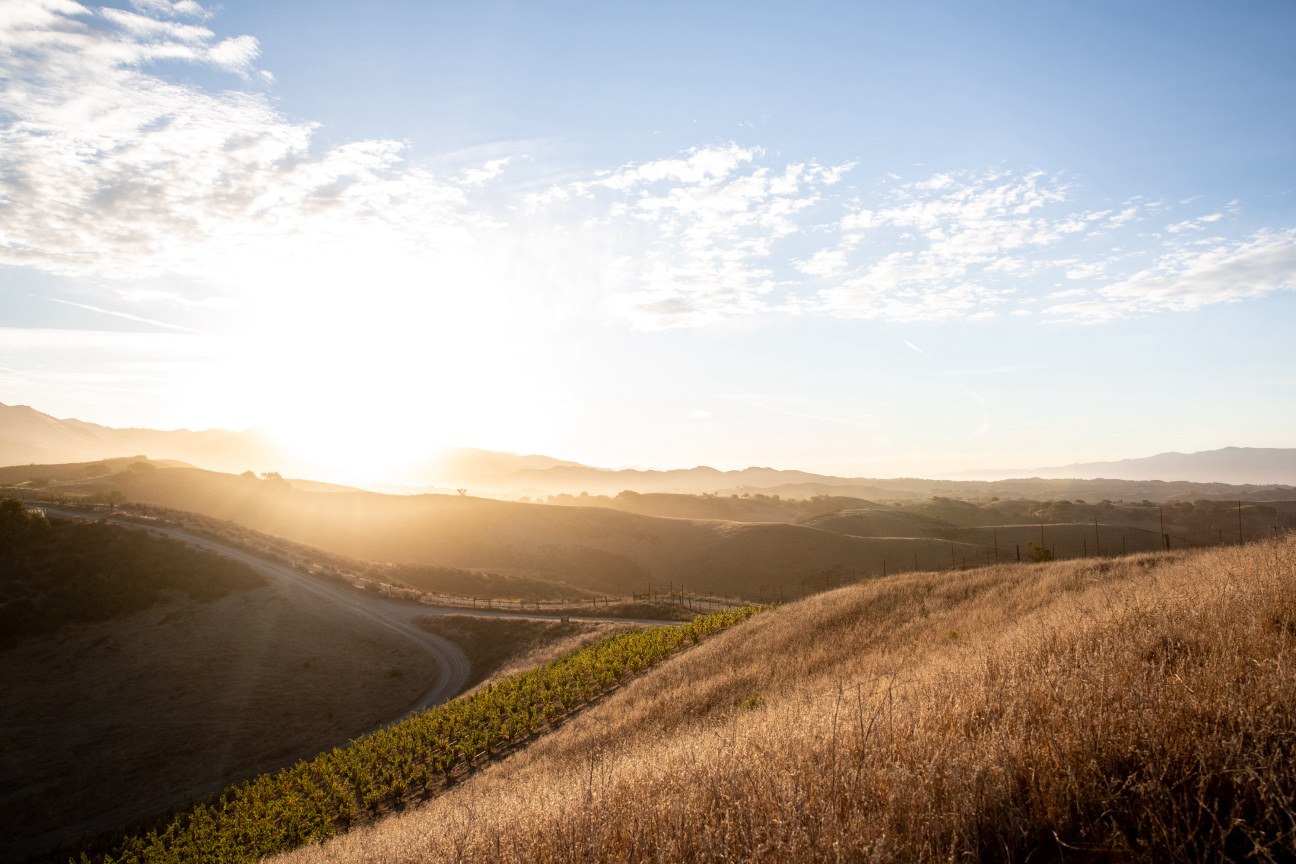 Demetria Estate and Vineyard
Tasting at Demetria Estate and Vineyard exemplifies the blend of exceptional wines and relaxed attitude that makes the Valley a target for a new generation of oenophiles. Demetria creates exceptional biodynamic Rhône and Burgundy style wines, and a rose that is our personal favorite. Its ultra-private location among the hills north of Los Olivos and its gregarious staff earns Demetria its cult following—you'll see. Reservations required, B.Y.O. picnics de riguer.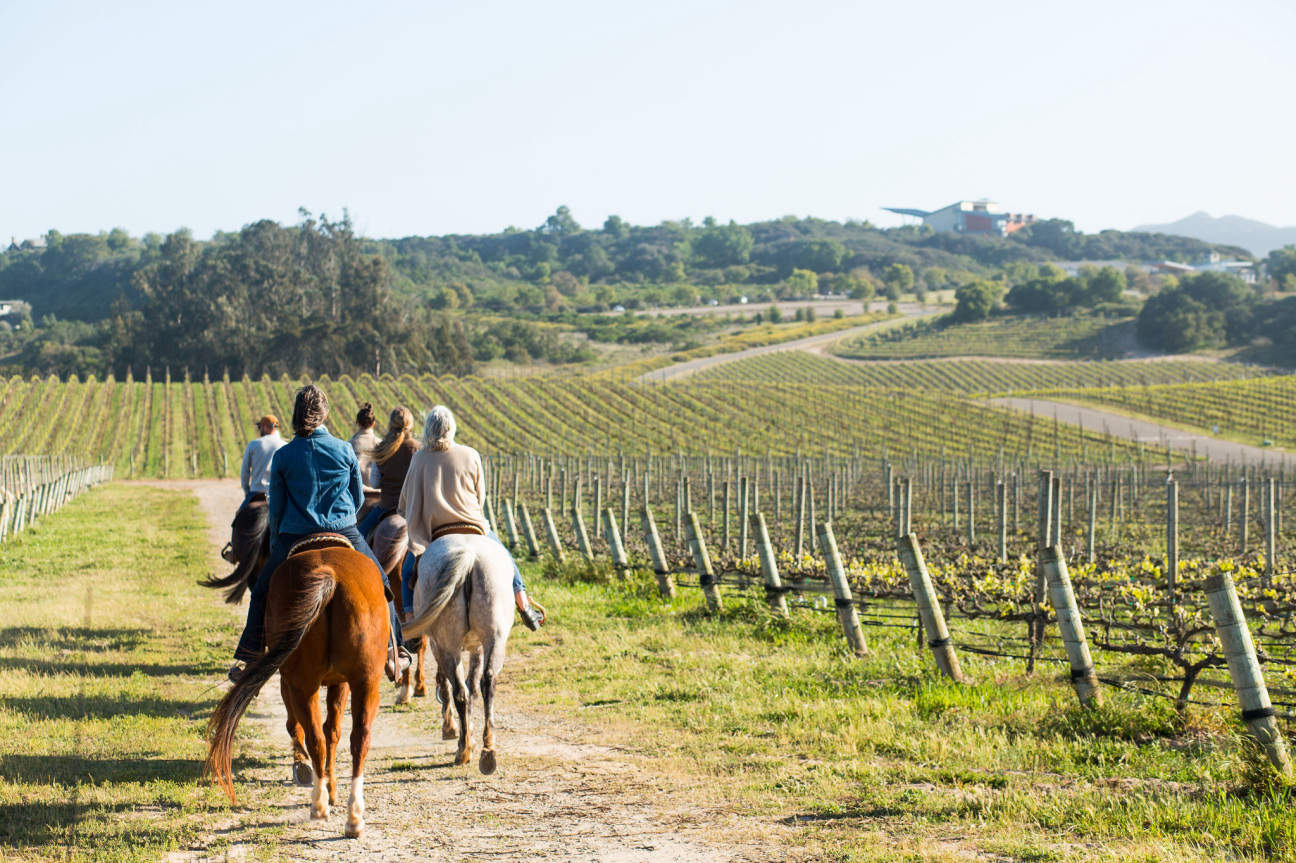 Presqu'ile
Presqu'ile's dramatic, contemporary winery commands a bluff above its vineyard and organic farm, taking in sweeping views to the Pacific Ocean. But its architecture isn't the only thing that soars: Presqu'ile's exceptional cool-climate wines and chef-curated food pairings redefine what it means to go wine tasting. A Mezze Picnic and bottle of Rose on Presqu'ile's terrace is a sublime expression of California's new Central Coast.