This weekend marked the inaugural edition of FORMAT (For Music + Art + Technology), where the worlds of music, art, and technology collided within the vibrant countryside of the Ozark Mountain region. The festival places visual and performing arts on the same plane as live music to create an integrated experience. As FORMAT's co-organizers, we spent two years refining our vision for the arts program, visiting Bentonville, and reaching out to our network of artists and creatives to secure some of the most renowned contemporary artists to participate, such as Doug Aitken, Nick Cave, Jacolby Satterwhite, Pia Camil, Marinella Senatore, assume vivid astro focus, Maurizio Cattelan and Pierpaolo Ferrari's Toiletpaper magazine, John Gerrard in collaboration with Plastikman, Justin Lowe and Jonah Freeman, Sissel Tolaas, and Charlap Hyman & Herrero.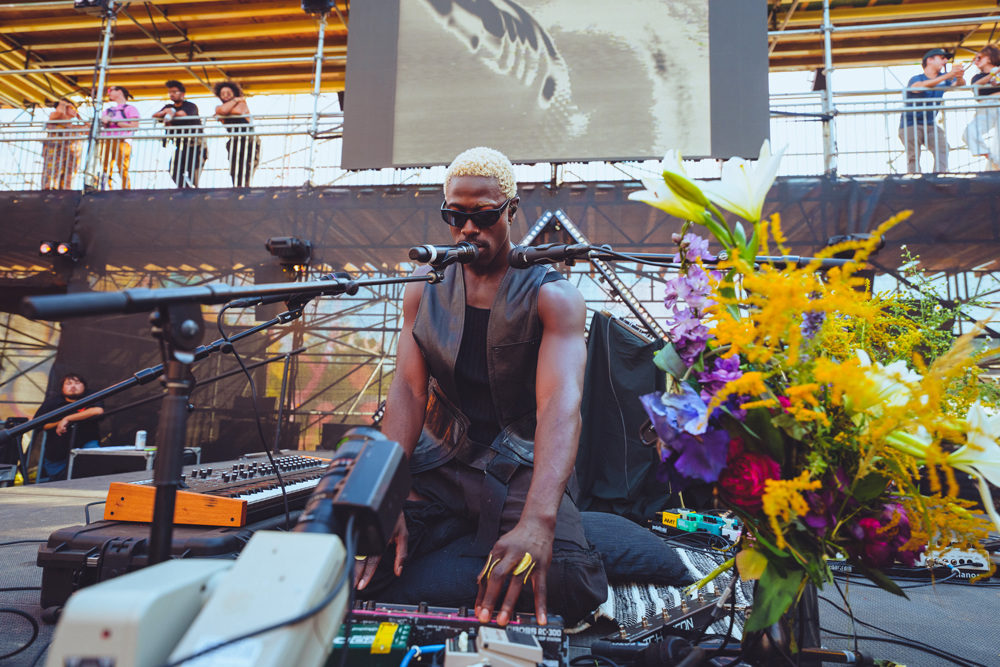 Set in the historic town of Bentonville, Arkansas—a quirky union between cutting-edge contemporary culture and rustic charm set within an idyllic backdrop of lush foliage and meandering country roads—FORMAT brought together over 10,000 visitors from the worlds of art, music, fashion, business, and entertainment. The weekend witnessed a medley of mesmerizing moments, including late-night parties from Fatboy Slim in Toiletpaper's funky barn-turned-music venue, Drag Me to The Disco; Pia Camil's colorful interactive textile installation where guests could catch some shade, and Shoplifter's furry totem pole forest that swayed high in the sky throughout the weekend. Our main field was a powerhouse of female artists. And below are some others who made the weekend so momentous.
Nick Cave's "Soundsuit" Performance in Collaboration with Electronic Musician and Composer Jlin
Throughout the weekend, multidisciplinary artist Nick Cave graced the festival grounds with his iconic "Soundsuits" invasions—elaborate art costumes made of discarded materials donned by local dancers that moved gracefully within the crowds of FORMAT and during peak musical acts like Phoenix and The Flaming Lips. On the final day, Cave collaborated with electronic musician Jlin, who composed a special track with Pomegranate Arts specifically for the performance. It coincided with a unique drum-line performance in which 40 members from the University of Arkansas at Pine Bluff marched alongside the dancers for a once-in-a-lifetime production.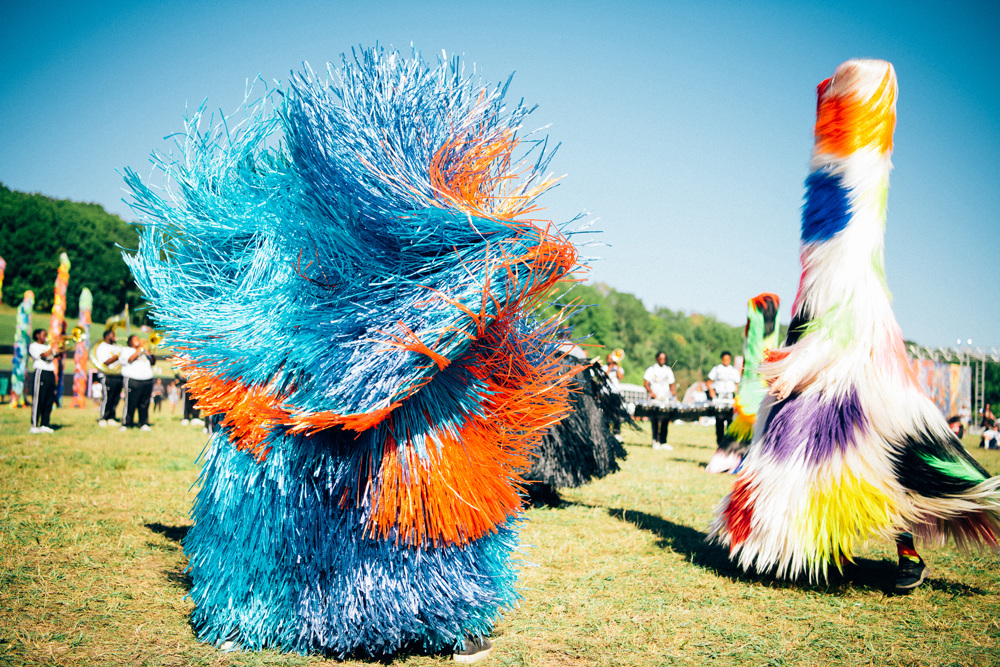 The Cube: An Immersive Artwork Doubles as a Performance Platform
One of our most anticipated venues, The Cube, was organized as part of our inaugural initiative to pair a guest curator (the New York-based gallerist Nicola Vassell) with an emerging artist (East African talent Uman) to design the exterior scrim of an open-air, multi-storied structure. Uman brought her bold style to the festival grounds with an exuberant, colorful installation influenced by her heritage and upbringing. The Cube was transformed into a day and nighttime experimental spatial sound venue, accompanied by a revolutionary audio system from d&b Soundscape made livelier with performances from the likes of Ela Minus, Yussef Dayes, and Mindchatter, alongside ethereal soundscapes, a keynote talk from the world's first human cyborg Neil Harbisson, and meditative and hypnosis sessions, such as sex anthropologist Betony Vernon's mesmerizing frequency performance.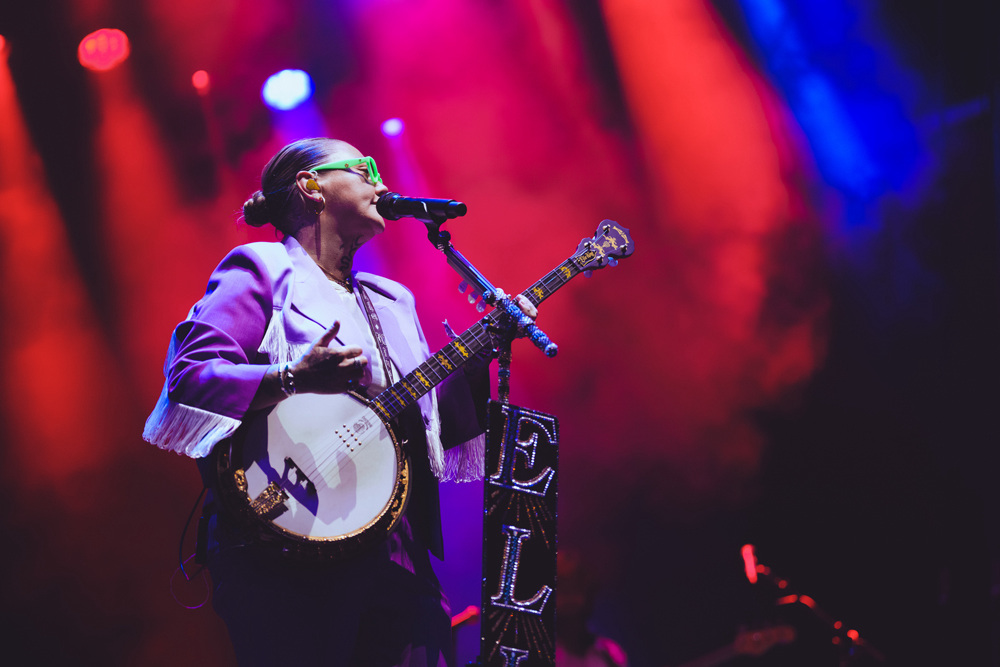 Smokeys, A Hidden Forest Playground by assume vivid astro focus
Set within the lush foliage of Sugar Creek forest, the Brazilian and French artist duo Assume Vivid Astro Focus constructed an interactive "adult playground" with wooden structures and hidden enclaves. One of our favorite details was a disco ball spinning on a large-scale finger sculpture. From New Breed Brass Band's eclectic sounds to headlining late night electronic DJ acts by Richie Hawton, Acid Pauli, and Seth Troxler coupled with nighttime light shows, festival goers were submerged in a euphoric affair of adventure and discovery.
A Multi-Room Speakeasy, Nova Heat, by Jonah Freeman and Justin Lowe
Upon entering a porta potty door, guests of FORMAT were absorbed into a six-room geodesic dome with a planetarium at its epicenter—an architectural wonder on par with Justin Lowe and Jonah Freeman's signature dystopian oeuvre. Part psychedelic retail container, part modernist sculpture, Nova Heat acted as both a full-scale immersive art experience where visitors could hang out and relax, as well as a functioning performance venue where musical acts like Black Bananas, Museum of Love, and Escape-ism brought it to life.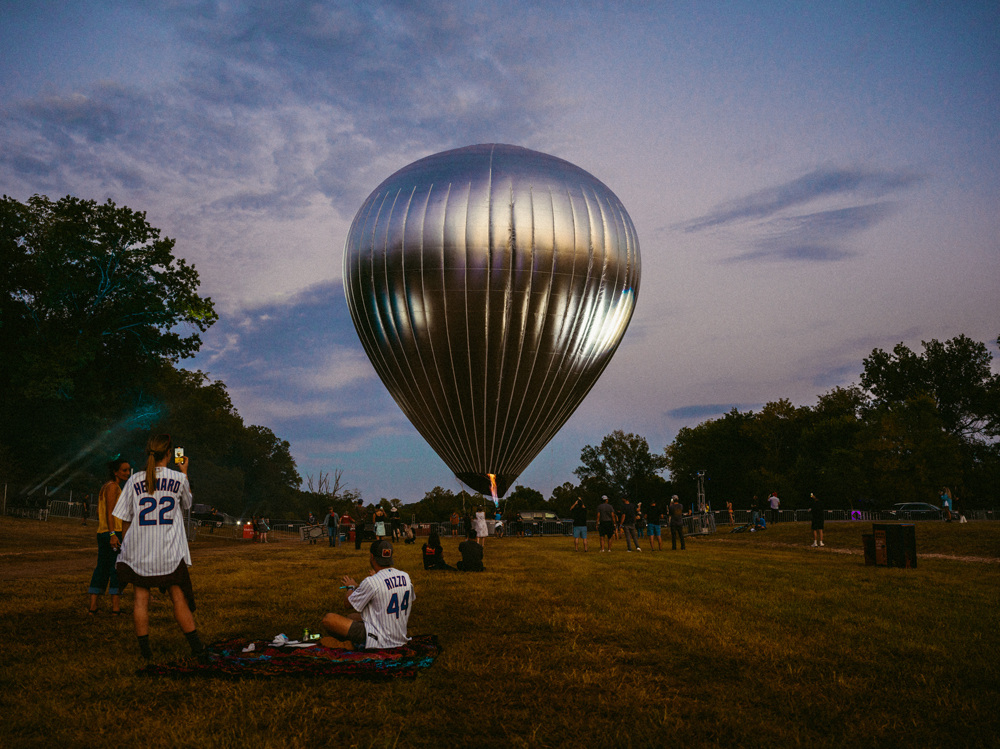 John Gerrard and Richie Hawtin's Shifting AI Snake
On the festival grounds, visitors were captivated by the United States premiere of an AI collaboration between Irish artist John Gerrard and Richie Hawtin (aka Plastikman). Upon entering what looks like a massive black box, visitors encountered a large-scale LED screen depicting an animated, slithering snake that evolved vivaciously in tandem with its musical counterpart: an original track by Hawtin. The magnetic AI-generated space invited viewers to detach and immerse themselves in an alternate universe.