I love my chosen home: Chicago. It's got everything in an excellent way, from art and artists working here to inspirational architecture throughout the neighborhoods. It's home to big events like EXPO Chicago and the Chicago Architectural Biennial as well as being a fertile ground for dance, music, theater and fashion, too. May is a great time to visit the Windy City—to avoid the wind and just enjoy the city. It is also a personally significant month for me as I share a survey exhibition of my 30-year art career over the entire fourth floor of MCA Chicago, with a digital projection of my Soundsuits taking over two acres of Chicago's downtown architecture (but more on that later).
Where to Stay
21C Hotel
This is an art lovers' hotel, with a fab exhibition beginning at the front door. It is also perfectly located between the MCA Chicago and the Art Institute of Chicago.
Stay here and you'll also find a little bit of me and my collaborator, Bob Faust, on the walls… literally, as we designed the wallpaper for every guest room floor. We were inspired by macro details of my 3D works, Soundsuits and tondos, which were used to design each of the 15 unique and complementary patterns.
Peninsula Hotel
If luxury is more your game, the Peninsula Hotel is one of the world's best. Their global Art in Resonance program features local artists in their lobby. Currently on view is an exhibition by Faust, titled "with all, and still…"—a series of billboard-scale works that he made capturing photographic details of Chicago's 77 neighborhoods. Some of the neighborhoods that inspired the work include Avondale, Logan Square, Englewood and Back of the Yards, to name a few.
Where to Eat
Daisies
Daisies is a Midwest gem of a restaurant that is all about pasta! It also uses local produce from Frillman Farms.
Union
The Union has incredible sustainable Midwest cooking along with a lot of beer. You can wet your whistle with drinks from the pre-prohibition era or find a beer that will satisfy "off-color lounging."
Big Kids
Name says it all. This is a great local sandwich shop that really knows how to cook a delicious burger. However, for the more adventurous, you can also enjoy a "space torpedo" filled with turkey, pastrami, cheese, pasta salad, shredded lettuce and tangy onions.
What to See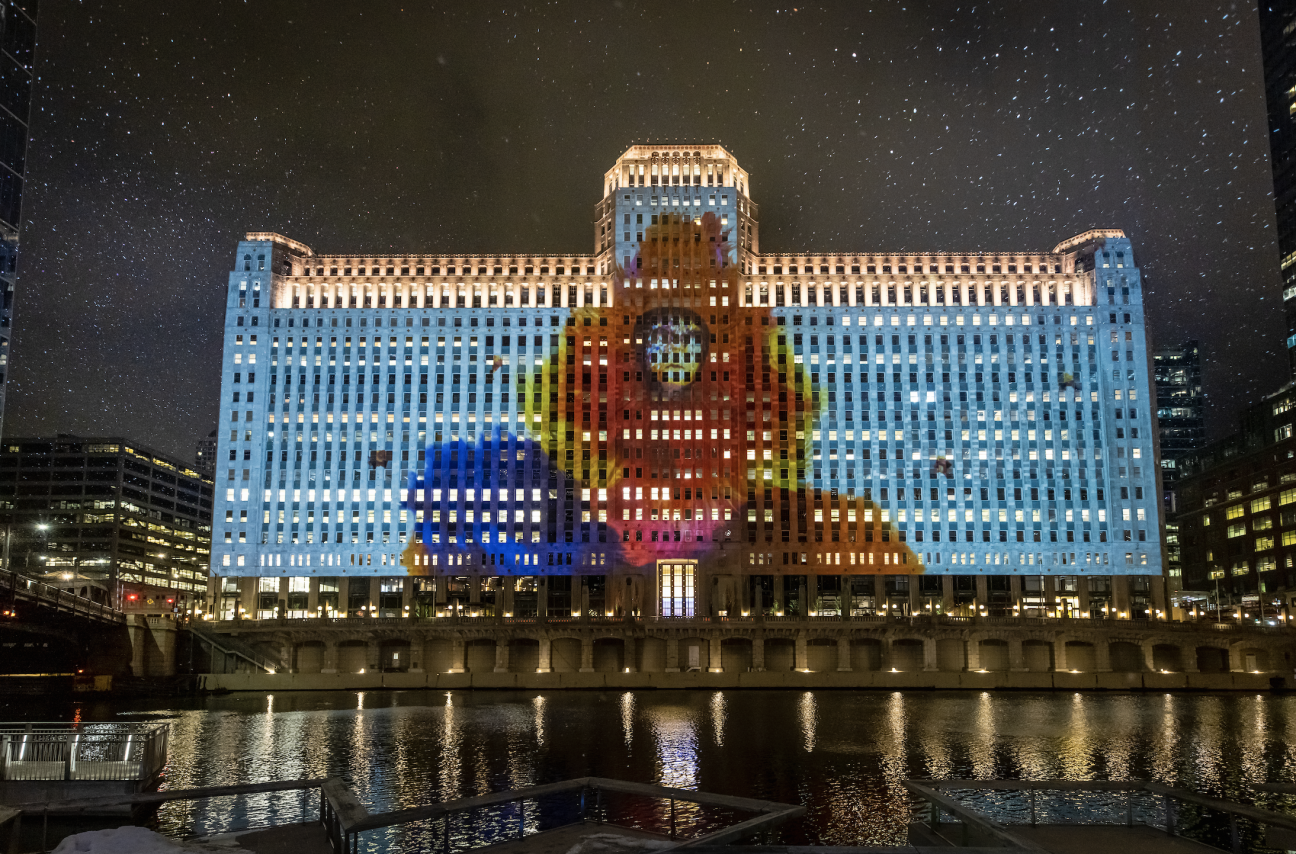 Art on theMART
Art on theMART is the largest permanent digital art projection in the world, located on Chicago's iconic riverwalk. I've created a site-specific new work, Ba Boom Boom Pa Pop Pop, featuring my Soundsuits that exuberantly dance across the 2.5-acre river-façade of theMART. My hope is that viewers of this work can experience some of the limitless positivity that the Soundsuits exude but, as a reminder of the ongoing fight for social justice, a figure with a stop-sign emerges in the midst of the celebration. See it for yourself—it's on view twice nightly from May 5 until September 7.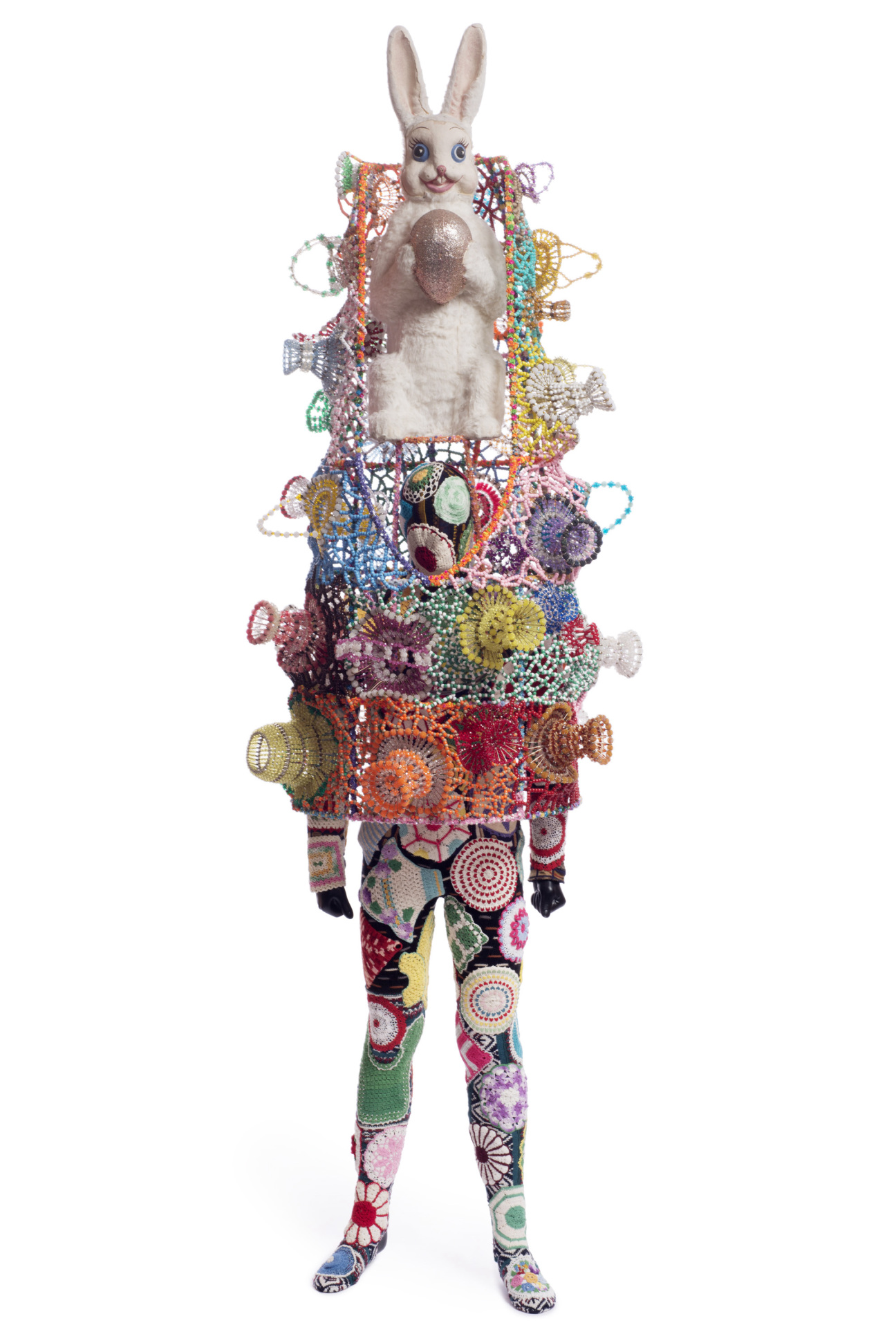 MCA Chicago
From May 14 to October 2, you can visit my career-spanning exhibition at MCA Chicago, "Forothermore." I'm thrilled to share my career's work with audiences from my chosen hometown. The immersive exhibition will debut the latest work that I've been creating in my studio that continues my Soundsuit series, as well as a new site-specific work, Spinner Forest, featuring thousands of kinetic spinners.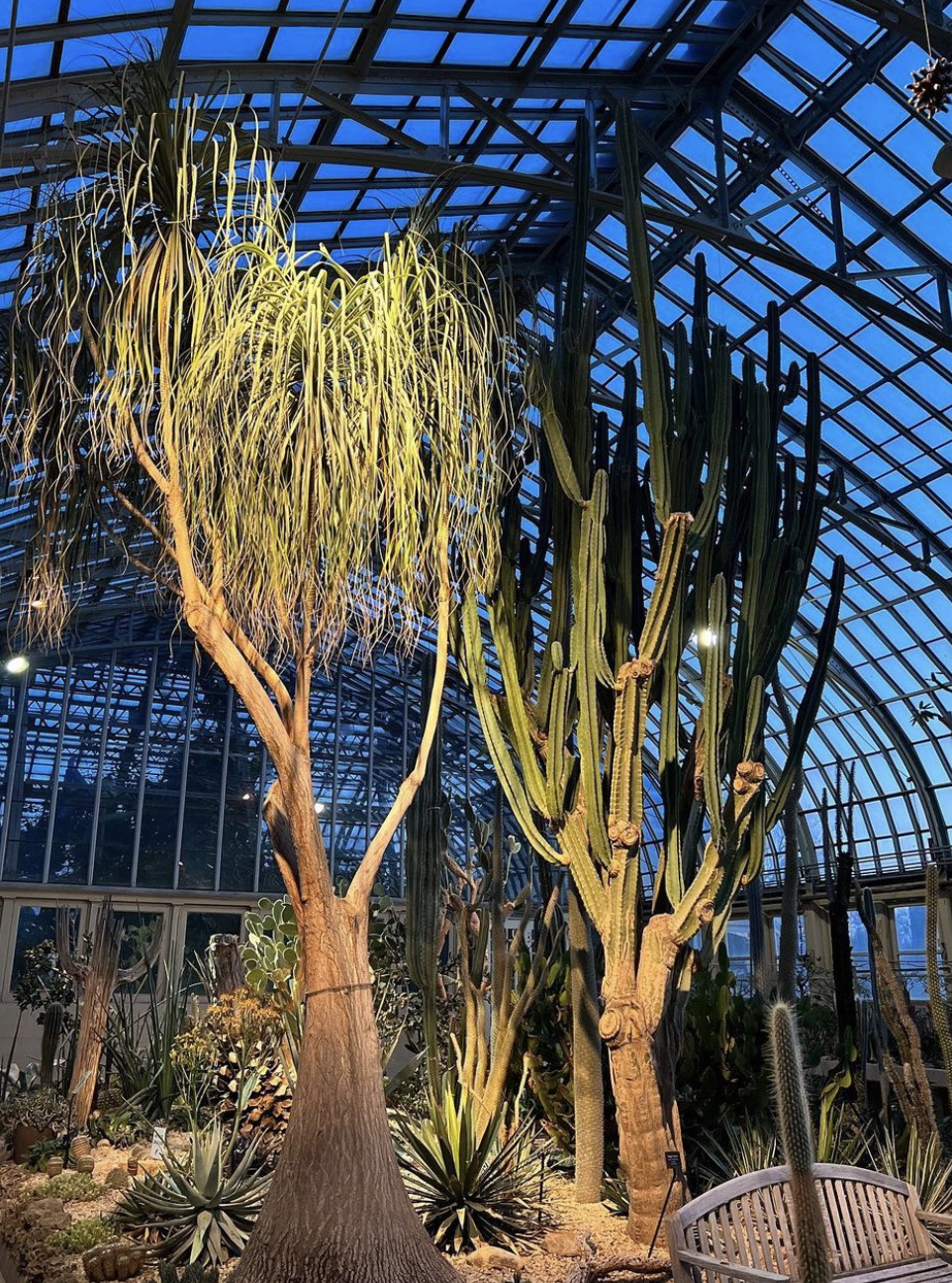 Garfield Park Conservatory
This botanical conservatory is one of the most stunning in the nation. It's over 100 years old and was founded by Jens Jensens, who said "the country must come to the city." It's an urban oasis with rich botanical life both outside in the garden and inside the greenhouses. The tropical room has more than 70 graceful palms alone.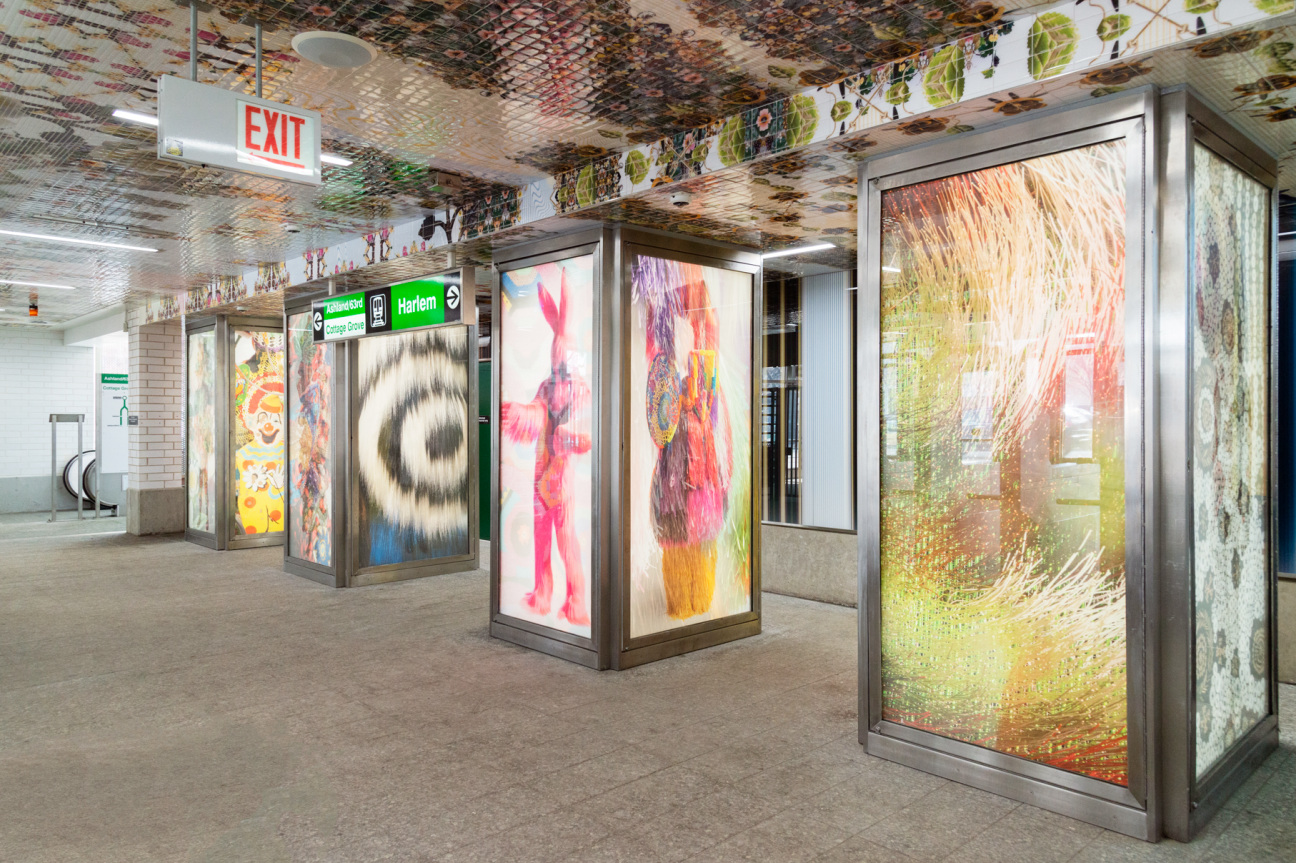 Garfield Station
Planned to be near Obama's Presidential Center and built in 1982 for the World's Fair exhibition, I was proud to work with Bob on a public artwork that activates nearly every surface of this important Chicago station. Based on my Soundsuits, we've created rich floral patterns around the ceiling, walls and exterior of the station. Jump on the green line and have a look!
Where to Explore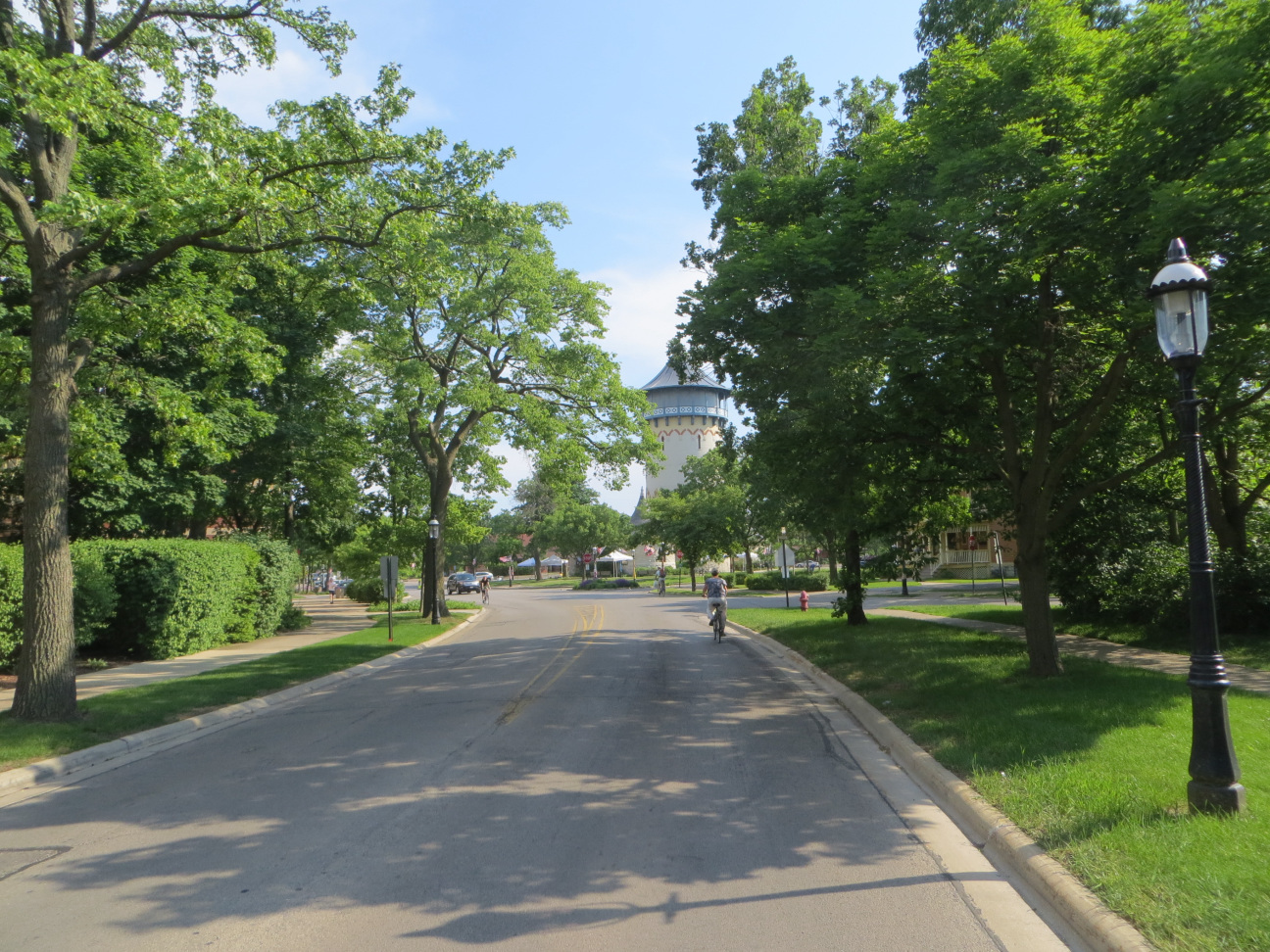 Riverside
Riverside is the legacy of America's first landscape architect, Frederick Law Olmsted. Olmsted designed the likes of New York City's Central Park, but Riverside is one of Olmsted's most incredible achievements. Arguably the country's first planned community with amazing architectural gems, Riverside is located just outside of Chicago in Cook County, and the entire town stands as a work of art.
Cranes Pie Pantry
Located in Allegan, Michigan, about two and a half hours from Chicago, is Cranes Pie Pantry, a family-owned bakery that serves some of the best bread, cinnamon rolls, apple cider donuts and much more. Its farm-fresh fare and retro décor full of antiques is well worth the drive!