Tali Jaffe Minor: Can you paint a picture for us of the Sag Harbor you first encountered 30 years ago?
April Gornik: Sag Harbor was so much quieter: the Paradise Diner-style restaurant still existed; McMansions hadn't happened with their cookie-cutter, fake-Federalist endlessly-repeated style; the tomato lady on Main Street still sold tomatoes. But we still have parades and the Sag Harbor Community Band still plays (and is excellent!). Thank God for Lisa Field, the 5 & 10 and the Wharf Shop. We have the great John Jermain Library and the Whaling Museum and Historical Society, and there are people here who care passionately about it not becoming wrecked by overdevelopment. Oh, and the Ragamuffin Parade on Halloween! And Murf's.
TJM: You and your husband have made so many contributions to the cultural landscape. What are you most proud of?
AG: I'm very proud of the Cinema being bought and rebuilt, which was about a five-year process and a huge team effort. Though I was the campaign chair, believe me, it was a lot of help from a lot of spectacular people; really our whole community if you take a look at its "Community Wall." Everybody rose up after the fire to help—although negotiations to buy it began almost six months before the fire. But, I'm no less proud of The Church, and it's really becoming something that Eric and I had envisioned: a place for the arts, discovery, education, joy and community. I've been told by many people that it helped get them through the pandemic and all the recent darkness America has experienced.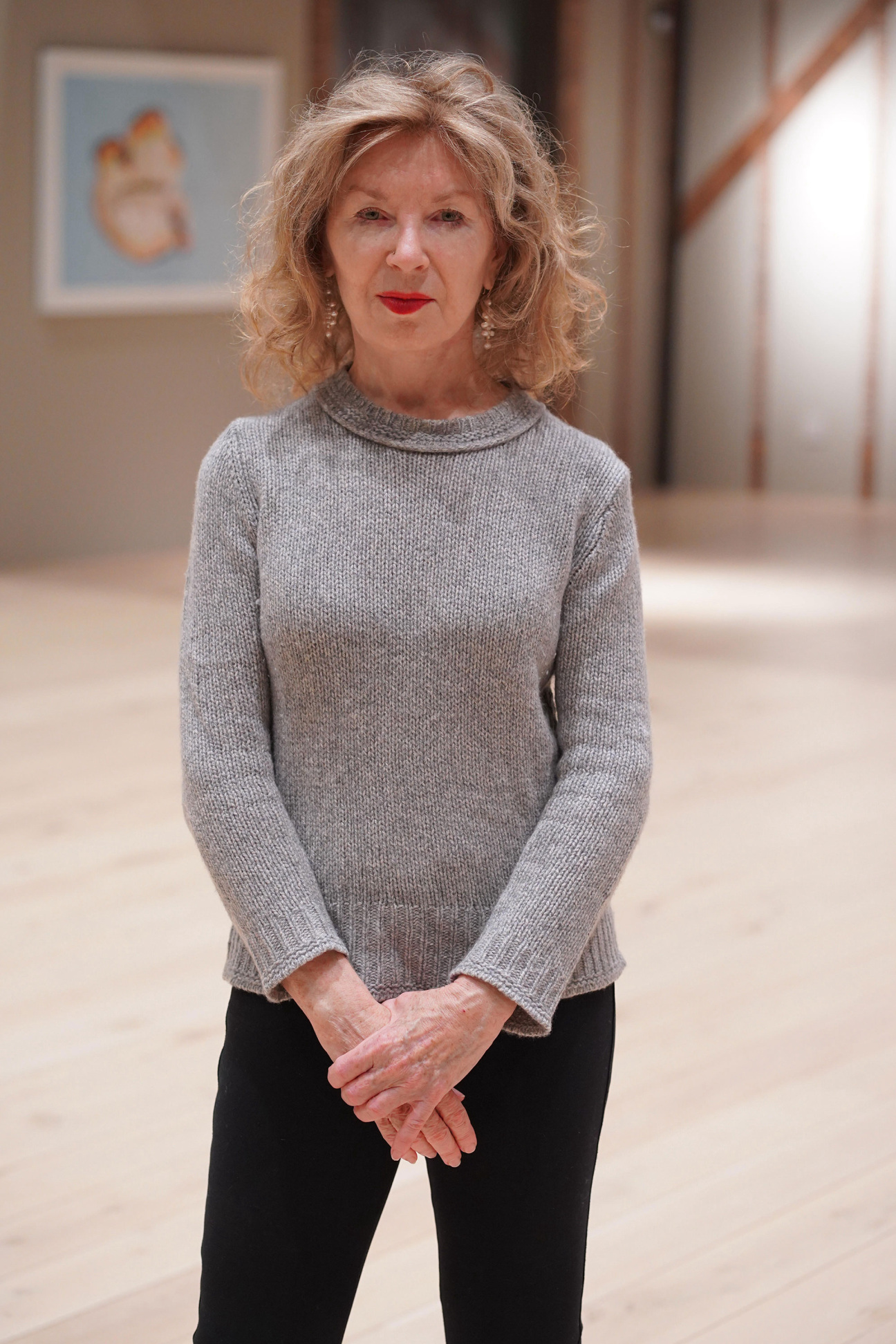 TJM: The Church has been open for a little more than a year now. So far, has it met your expectations?
AG: Absolutely! But we also have a ways to go. I want to bring education opportunities for more people of all ages, and hope to engage schools and make them feel welcome to bring kids for tours and engagement. We are sorely lacking programs for Spanish-speaking members of our community, and we need to make the website welcoming for them. We had a terrific first year, but we can do even better! And the building itself has actually dictated a lot of what and how we're doing. We didn't know it had great acoustics from it all being stripped down by previous owners. It's a wonderful and intimate venue for music and dance in a way we hadn't anticipated. It inherited great vibes from everything that came before us, from it being a church to hosting AA meetings to the Sag Harbor Rainbow Preschool. The Church lends itself to wonder and calm and focus.
TJM: So many of the people we've interviewed for this magazine—from artists to designers to people outside the creative space—have listed a visit to The Church on their summer agenda. Do you get the sense of the impact you're having with this space? It seems to be the beacon you set out for!
AG: What a great thought! I sure hope so. It's hard to step outside the stewardship and imagine how people feel when they experience something there, but since most people come back again and again, I think it's starting to feel not only like a beacon but also an anchor, and a safe space to learn and grow and celebrate our community. We want to shore up our history and the people who've made Sag Harbor and the East End the best of what it is, and we've only scratched the surface so far.
TJM: Which new cultural spaces—galleries, gardens, shops, halls, foundations—are you most excited about?
AG: Well, Duck Creek is certainly doing great things, and is still in its infancy, and I look forward to seeing how Guild Hall resolves its renovation—they do wonderful programming. The local gallery scene is burgeoning, and I look forward to croissants from Carissa's in Sag Harbor—such a great local success story. I'm grateful that a small brewery is going into the former garden center RR building instead of some fancy clothing company. I guess those last two are food culture, not culture-culture! But it all goes into the makeup of a place.
TJM: Who else do you feel is really moving the dial in the right direction for the greater creative community?
AG: We're hanging on to our character, thanks to our active community and to landlords that care too, who don't want it to become corporatized and/or glitzy. Hopefully village and town officials will keep being supportive of the creative community in the right proportion to our year-round population and the great, livable sense of scale you feel here in Sag. But anybody who cares makes a difference! So anyone who supports all I've described is moving the dial too in a very real way, from voting to buying locally to supporting all the great venues out here.