Eden Williams, media and marketing publisher turned art advisor and curator, developed her curiosity for the arts at a young age. "I grew up surrounded by art and developed a real appreciation for artists," says Williams, noting that her parents, E.T and Lyn Williams, have been passionate art collectors since the 1970s.
"They were true pioneers in supporting artists, and by helping African American art gain recognition and prominence in the mainstream." The sixties and seventies marked the beginning of the Black Arts Movement—a period of immeasurable growth and contributions made by African American artists to the canon of American art. While many artists, including Howardina Pindell, Faith Ringgold and Betye Saar, are only now receiving the widespread recognition and critical acclaim they deserve, Williams' parents were among those on the frontlines—tirelessly working to open the doors of major cultural institutions to exhibiting the work of Black artists.
"We've been out here for four generations. My parents bought (and still live in) a house that had been built in 1830 by David Hempstead, head of the AME Zion Church, that was actually a stop on the underground railroad," Williams explains. "Can you believe that there was a robust population of Black whalers here around 1760-1860 when Sag Harbor was a thriving whaling port? They would work right alongside Native Americans and Europeans and harpoon whales. How cool is that?"
While the industry may have changed, the rich, multi-cultural landscape of Sag Harbor remains. Here, Williams shares how she's continuing the family legacy of championing artists of color through her recent projects across the East End. And, she offers a few highlights on her summer agenda.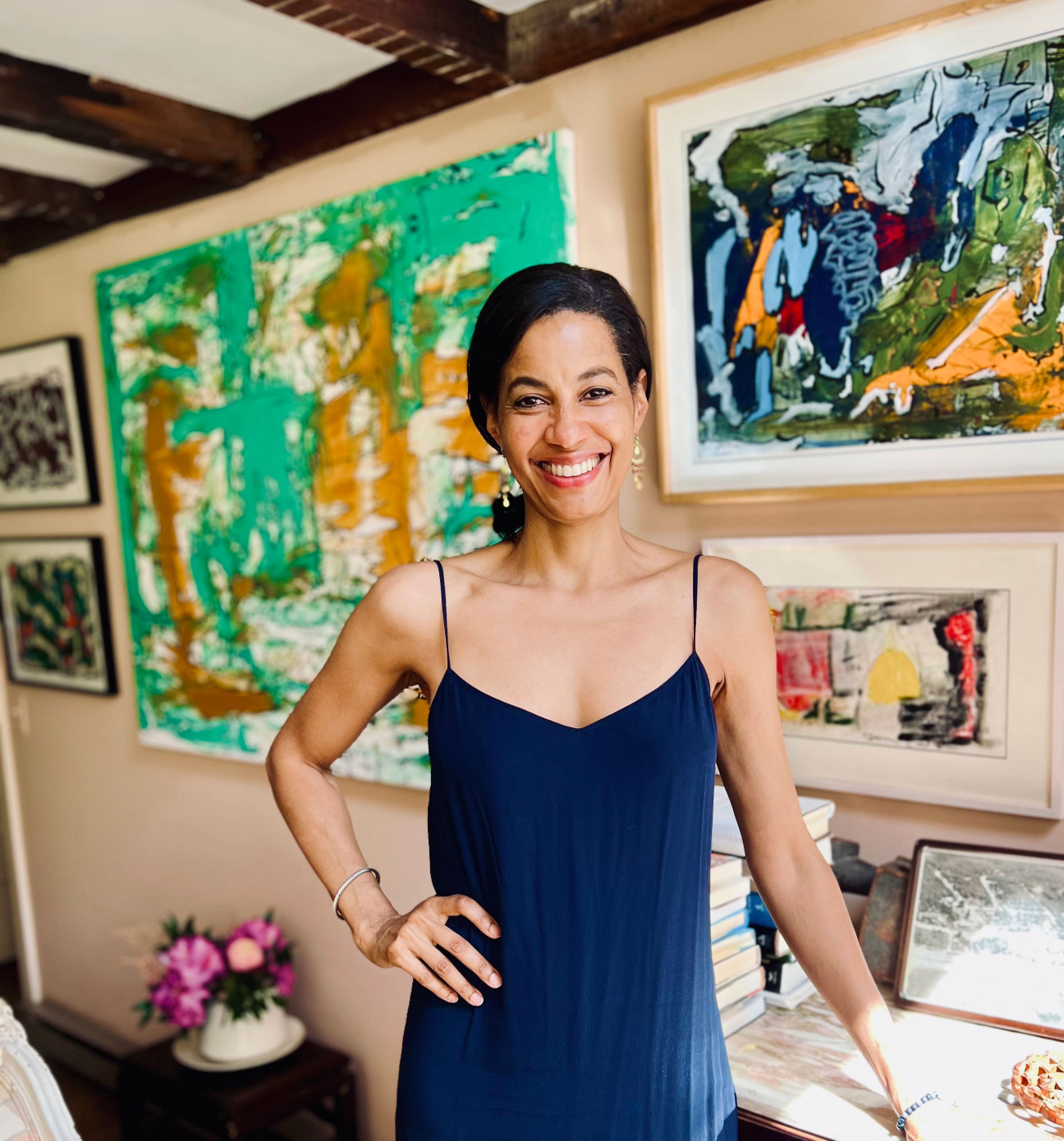 Folasade Ologundudu: Tell us about your relationship with art dealer Julie Keyes.
Eden Williams: The indomitable Julie Keyes of the Keyes Gallery in Sag Harbor has played a huge part in helping me to solidify my role as an art advisor. She is affectionately called "a force" by all who know her because of her boundless energy, her side splitting humor, her ability to connect with artists and collectors alike and her business savvy. We began our relationship by unofficially working together to promote the artist Claude Lawrence (whom my parents had brought to her attention several years ago) and then last year transitioned into more of a partnership when Julie asked me to work with her to bring on additional artists of color to Keyes Art. That's when my career started to take a new twist.
Up to that point I had been focused solely on Lawrence, and now I was given the opportunity to broaden my reach by helping to promote more artists. To that end, while collaborating with Carnegie Hall for winter programming on Afrofuturism, Julie asked me to take the lead with her and curate a series of exhibits Out East featuring Black artists. It was a truly exciting project and a real labor of love. We featured emerging artists Cullen Washington Jr, Leslee Stradford, Erika Ranee, Clintel Steed and Claude [Lawrence] in Sag Harbor, East Hampton and Greenport. It was the first time I'd been so involved with curating shows, and it really was Julie's belief in me and her true collaborative spirit that made it all possible.
FO: Which other cultural hubs are you particularly drawn to?
EW: The Church in Sag Harbor. All the programming they have there is truly awe inspiring. It's by far the best recent addition to the East End. I'm definitely going to attend "Equality Matters in the Hamptons," a talk with Ursula M. Burns (the former CEO of Xerox) on July 22.
Next on the list is Montauk's South Etna Montauk Foundation to see "Lonnie Holley: Tangled Up in De Kooning's Fence" (which is up until August 29) and Robert Colescott's "My Shadow" (which opens on August 20). Their Faith Ringgold exhibit in June was incredible.
I will also be heading to the Springs to check out The Arts Center at Duck Creek. It's an old restored barn surrounded by woods and rolling lawn that is now an exhibition space with outdoor sculptures, jazz concerts, lectures and art exhibits. It's a beautifully authentic place and had actually been the home/studio of Abstract Expressionist painter, John Little, who was pals with neighbor Jackson Pollack. The particular focus of the programming is all about celebrating the thriving local artist community—both past and present. While it's not brand new, it's relatively new to me. My friend Jess Frost is the executive director and has incredible things planned to continue to showcase many under represented artists. Currently on view is an exhibition of works by former owner, John Little, through July 18. Of course, the music series is ongoing throughout the summer and beyond.
FO: And what can we look forward to from you in the months ahead?
EW: When I transitioned from publishing to art advisory, I realized that the beauty of uncertainty is that it offers infinite possibility. When you don't know what's next, anything can be next. That being said, Julie and I have several exhibits planned through the summer featuring emerging Black artists, such as Erika Ranee and Iona Rozeal Brown. Through this extraordinary opportunity, I now get to find and give underappreciated and underrepresented artists a well deserved opportunity to shine. How lucky am I?