"25 Years"
Harper's East Hampton
Through June 22
Harper Levine—the bookseller-turned-gallerist—is celebrating 25 years in the business with this group show. The exhibition hosts over 40 artists who are in some ways affiliated with Harper's, be it through prior exhibitions, a place on the artists roster or simply someone like Richard Prince, who encouraged Levine to enter the art-dealing business in the first place. The show extends from the storefront's bookshop through to its backroom gallery, with work from artists including Prince, Christopher Wool, Mark Grotjahn, Austin Eddy, Genieve Figgis, Eddie Martinez, Rashid Johnson and Chloe Wise.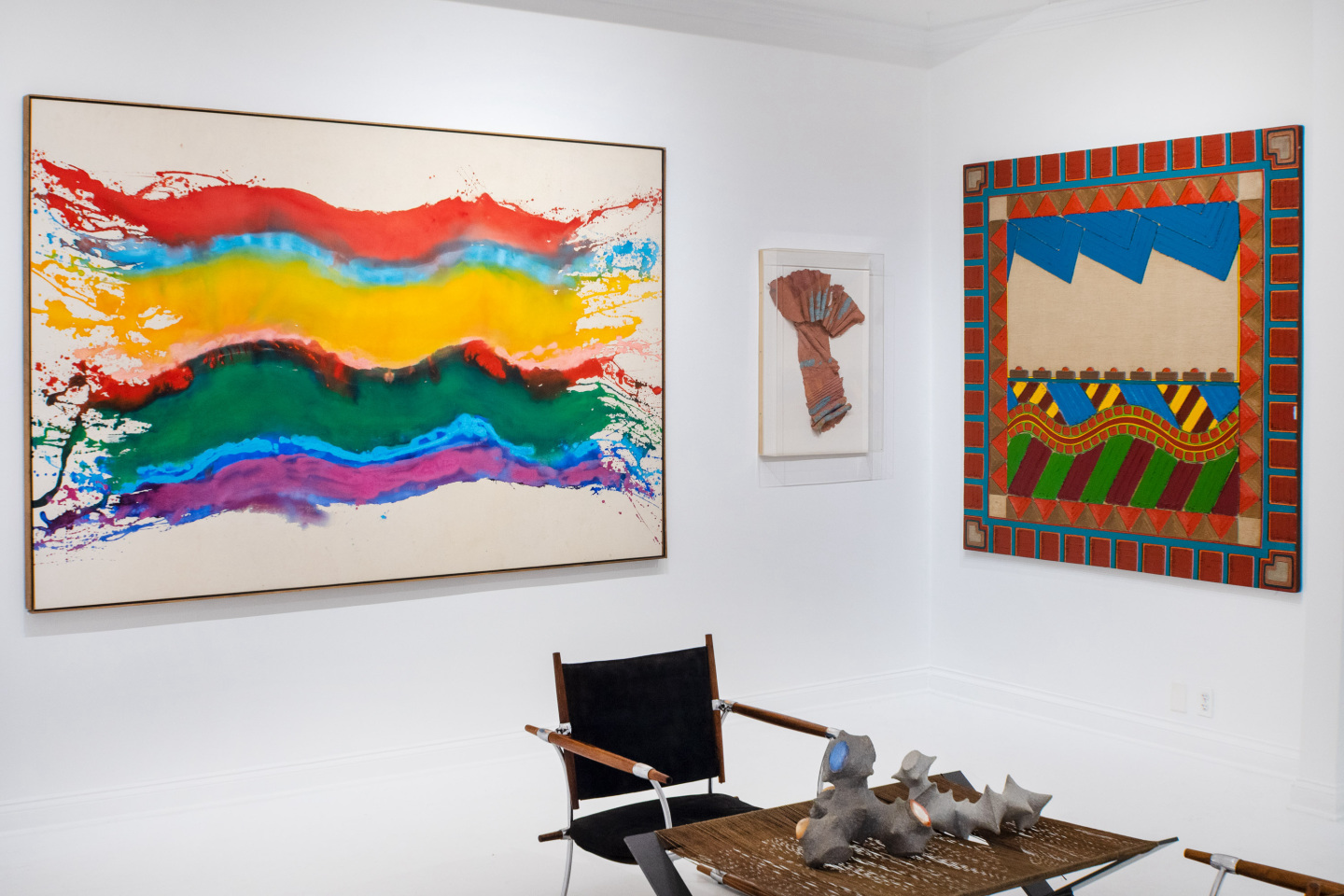 "Hanging / Leaning: Women Artists on Long Island, 1960s–80s"
Eric Firestone Gallery, East Hampton
Through June 26
Stretching across Eric Firestone's two East Hampton locations, "Hanging / Leaning: Women Artists on Long Island, 1960s–80s" brings together nearly two dozen women artists who worked, lived or were otherwise affiliated with Long Island. All abstractionists and all operating in a post-war, post-Abstract Expressionist (and post-Pollock specifically, since we're in the Hamptons) world. There's a real alchemy to seeing these works together, which bend and flop and fold and reject the rigid painting format operated within for eons prior.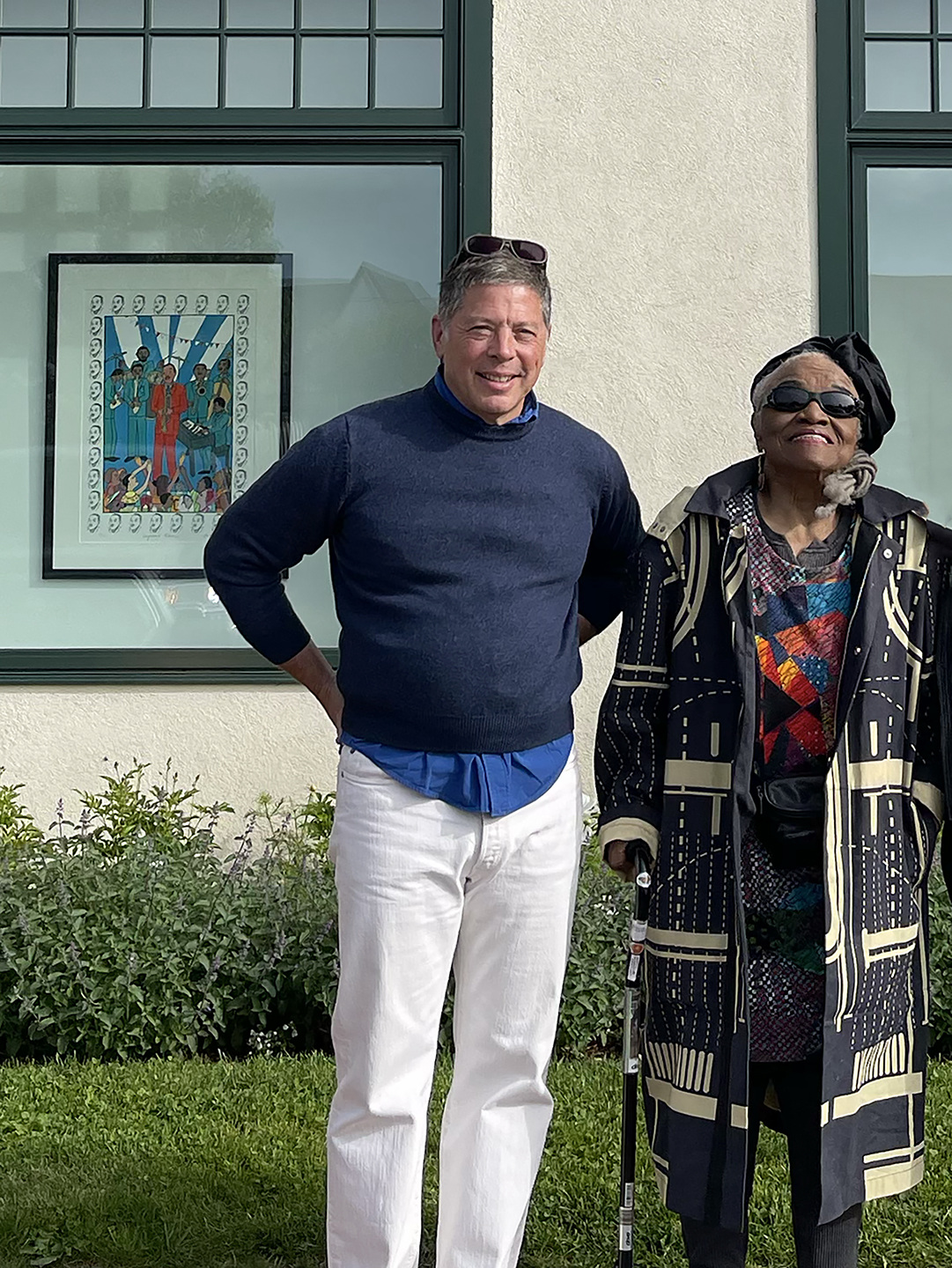 "Faith Ringgold: Jazz Stories"
South Etna Montauk Foundation, Montauk
Through June 26
The South Etna Montauk Foundation, an art space opened in 2021 by Adam Lindemann and Amalia Dayan, is currently home to "Faith Ringgold: Jazz Stories." Ringgold is no doubt one of the country's most significant living painters, and at 91 years old she's hot off the heels of a retrospective at the New Museum and has spent much time in the news in recent years after her 1967 painting American People Series #20: Die was relocated during MoMA's 2019 redesign to hang beside Picasso's Les Demoiselles d'Avignon. In "Jazz Stories," we see how Ringgold—a child of the Harlem Renaissance—explores her love of jazz through paintings, drawings and her iconic quilts.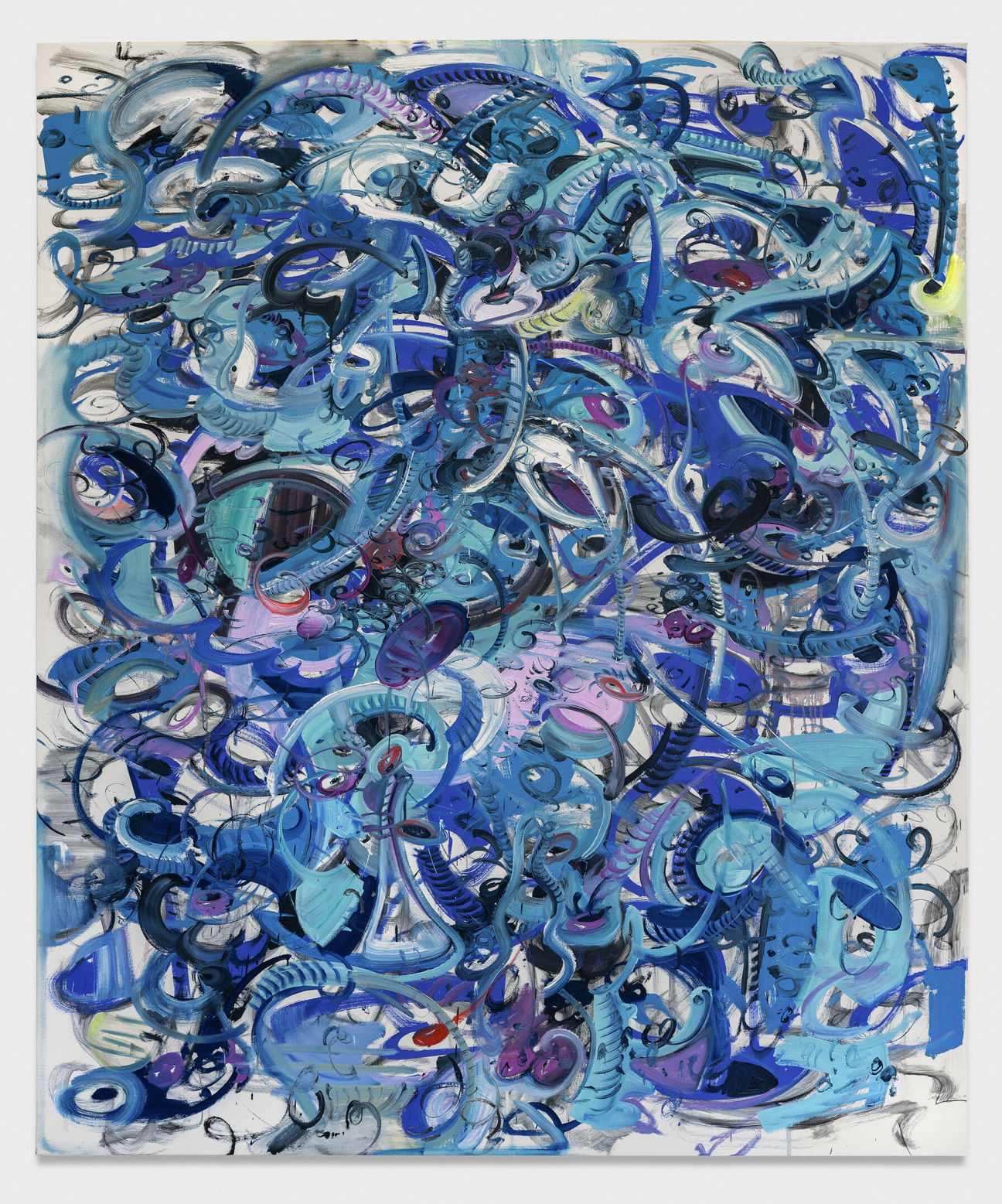 Tomás Esson
David Lewis, East Hampton
July 16 to August 7
David Lewis Gallery—which first opened its East Hampton space earlier this summer—is presenting a suite of works from Cuban-born painter Tomás Esson. Esson, whose first-ever solo exhibition was closed and censored by Cuban authorities after it opened in Havana in 1988, is known for work that toggles between the playful and the grotesque, settling in an energetic, uncanny middle ground. Here, the gallery is presenting paintings from one of Esson's new bodies of work, as well as a site-specific "Wet Wall" drawing in black and white.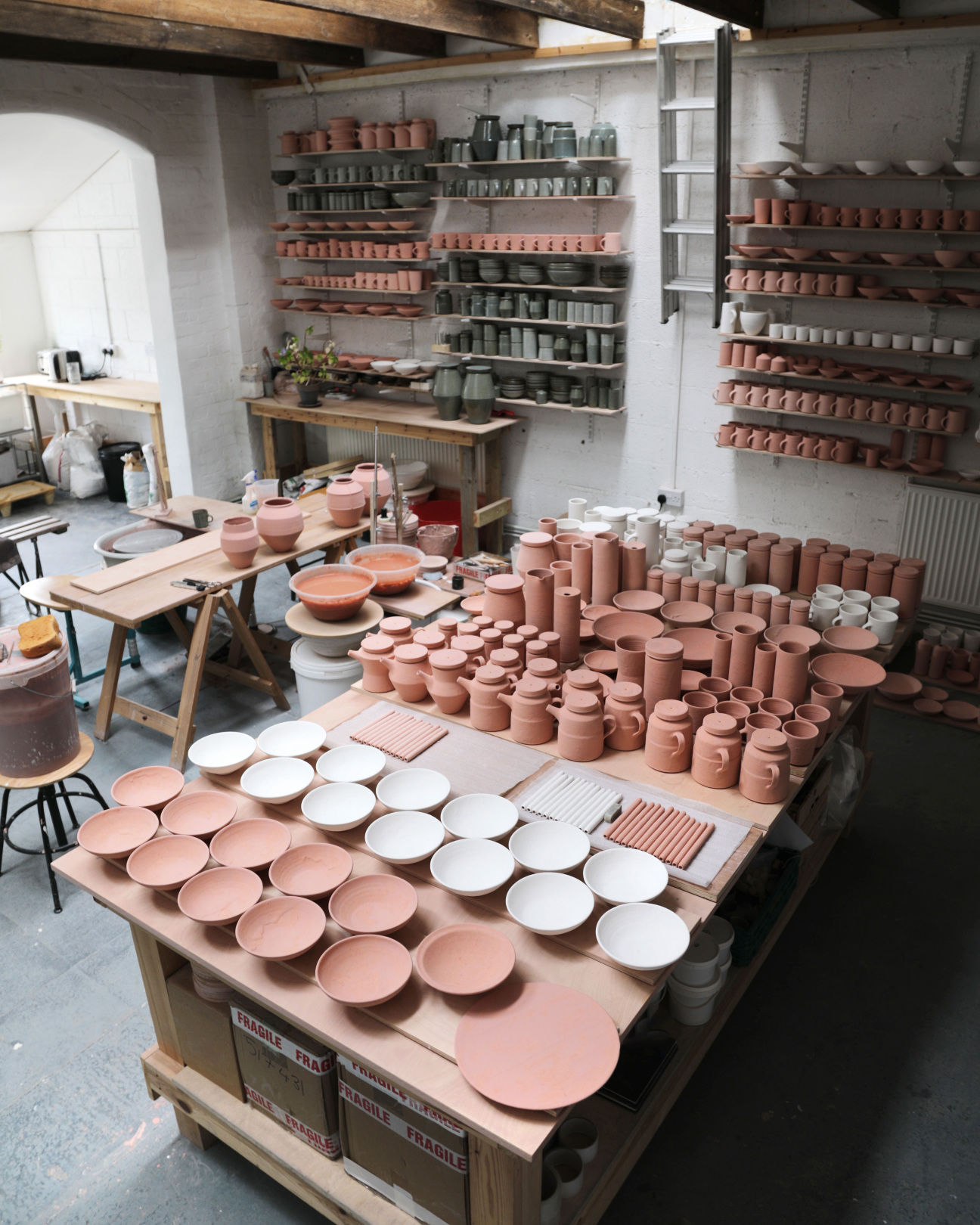 "Of Making and Material"
Make Hauser & Wirth, Southampton
Opens July 2
Make Hauser & Wirth—an offshoot of mega-gallery Hauser & Wirth with a focus on craft and design objects—is making its first stop in the U.S. Operating out of a new storefront in Southampton, not far from its Main Street gallery, objects in the inaugural exhibition, "Of Making and Material," run the gamut from the quasi- to the purely decorative by artists including Helen Carnac, David Gates and Rosa Nguyen. Though it's unclear if Make Hauser & Wirth will continue to occupy this location as a permanent space, a two-week on-site residency by ceramicist Florian Gadsby is planned for August, and another show is on the roster for fall.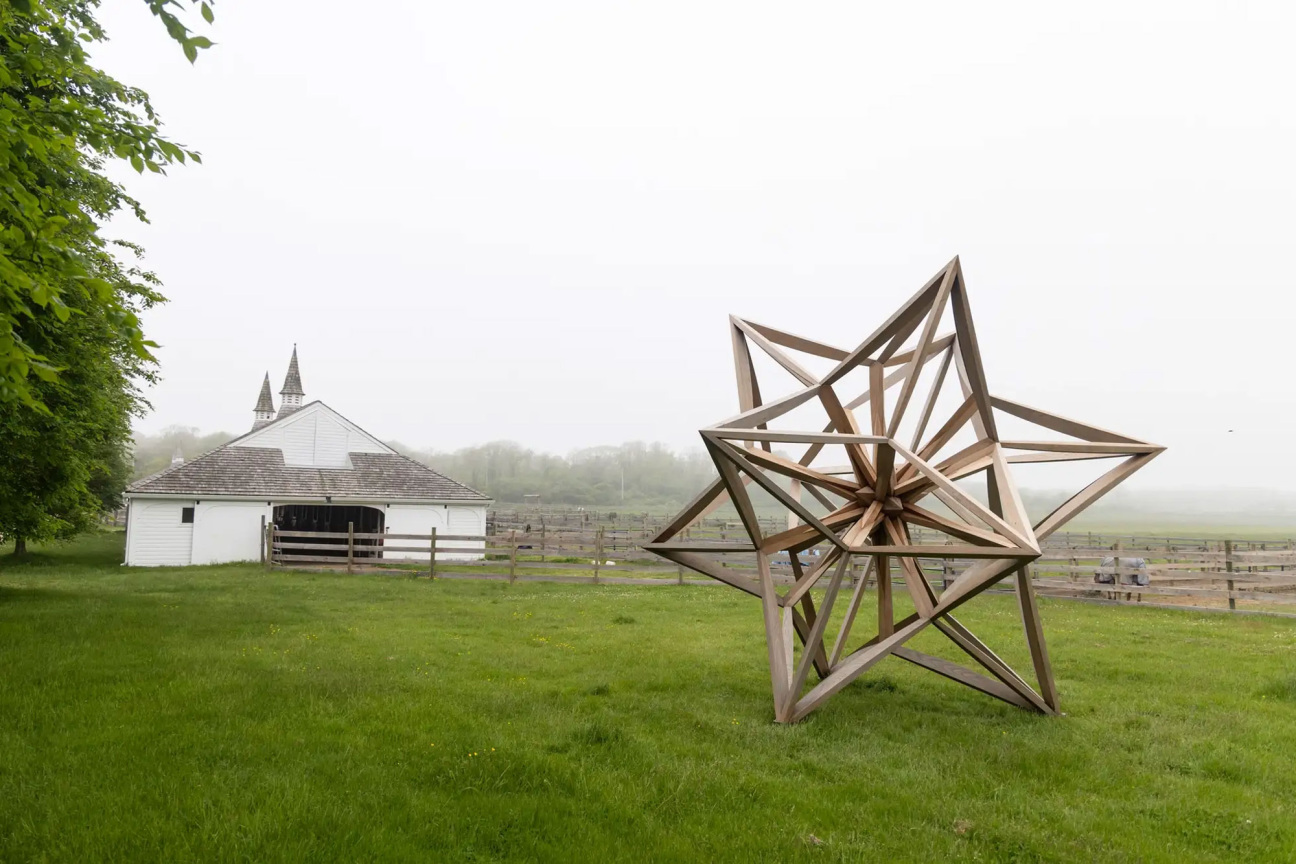 "Sculpture"
The Ranch, Montauk
Opens late June
The Ranch—an art space founded in 2020 by Marlborough Gallery-heir Max Levai and situated on a 26-acre horse farm in Montauk—is presenting Frank Stella "Sculpture." The appointment-only show looks at the American master's sculptural practice dating back to 1993, when computer technology first allowed him to "paint" in three dimensions. Four of Stella's massive outdoor sculptures will also be installed in conjunction with the show, and they'll remain up until November.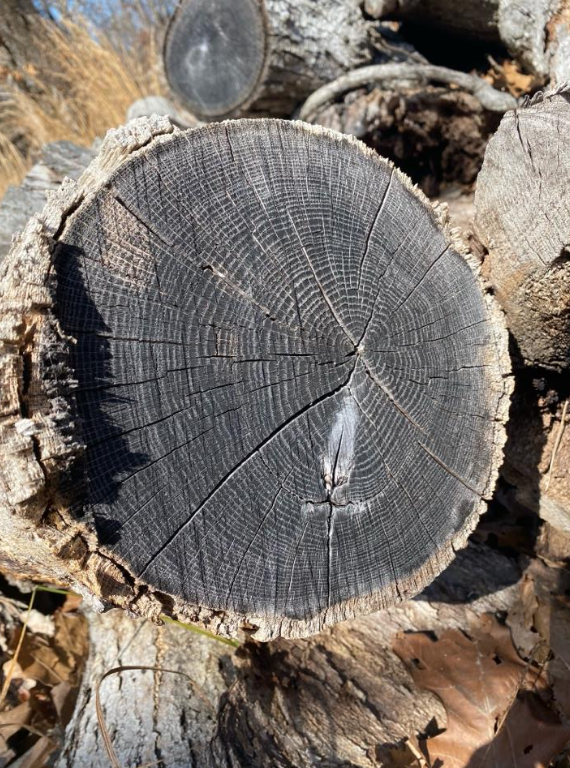 Leslie Hewitt
Dia Bridgehampton
June 24, 2022 to June 5, 2023
Dia Bridgehampton, which is housed inside a small, turn-of-the-century building that had previously functioned as a firehouse and a church, was first founded in 1983 when—with the institute's backing—the building was redesigned by Dan Flavin himself. (At the time, Flavin lived in nearby Wainscott, New York.) The site is now housing nine fluorescent light works by the seminal Minimalist, which range in date from 1963 to 1981. New work by Leslie Hewitt—whose practice is at the intersection of sculpture and photography—went up at Dia Bridgehampton in June, and will remain on view for a year. Newly commissioned sculptures are spread within and around the gallery space, and Hewitt also realized a number of diagrammatic scores for the show, which she composed in collaboration with artist Jamal Cyrus.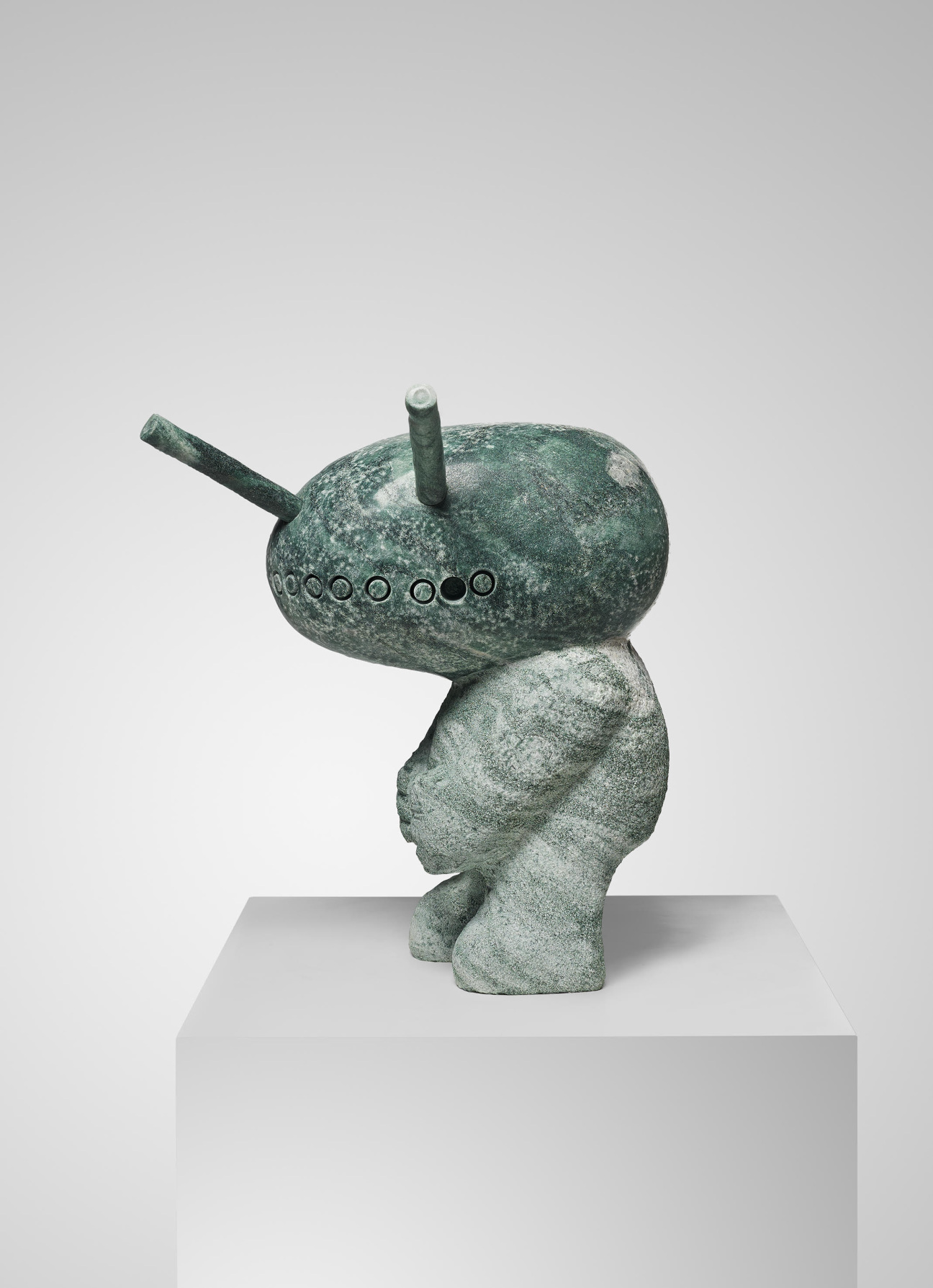 Stefan Rinck
Skarstedt, East Hampton
Opens August
Opening in August and remaining up through the close of summer 2022, Skarstedt's East Hampton gallery will host a solo exhibition of work by German sculptor Stefan Rinck. This will be the first New York solo show for Rinck, who works primarily in stone and whose zoomorphic sculptures feel both humorous and archaeological, as if worthy of altar-like worship at times and
a good laugh at others.