Let's start at the beginning. Chloë Sevigny and Siniša Mačković told Cultured their untold love story just a month ago in our April/May issue. Around this same time, Sevigny and her art world friends threw a sexy, beachside soiree to shower their bride with love.
In attendance were stylist Haley Wollens, actor/director/producer and fellow Cultured April/May cover star Natasha Lyonne of Russian Doll, musical artist Lizzi Bougatsos and writer and director Maryam L'Ange. We were jealous to say the least. Was there merch? Was it Maison Margiela? Would there finally be a more public wedding?
It seems like the magic eight ball of Instagram is saying YES. And if our hunch is right, Sevigny may have just shown us her wedding dress paired with Maison Margiela lace up boots via her Instagram stories. Is the dress Margiela too?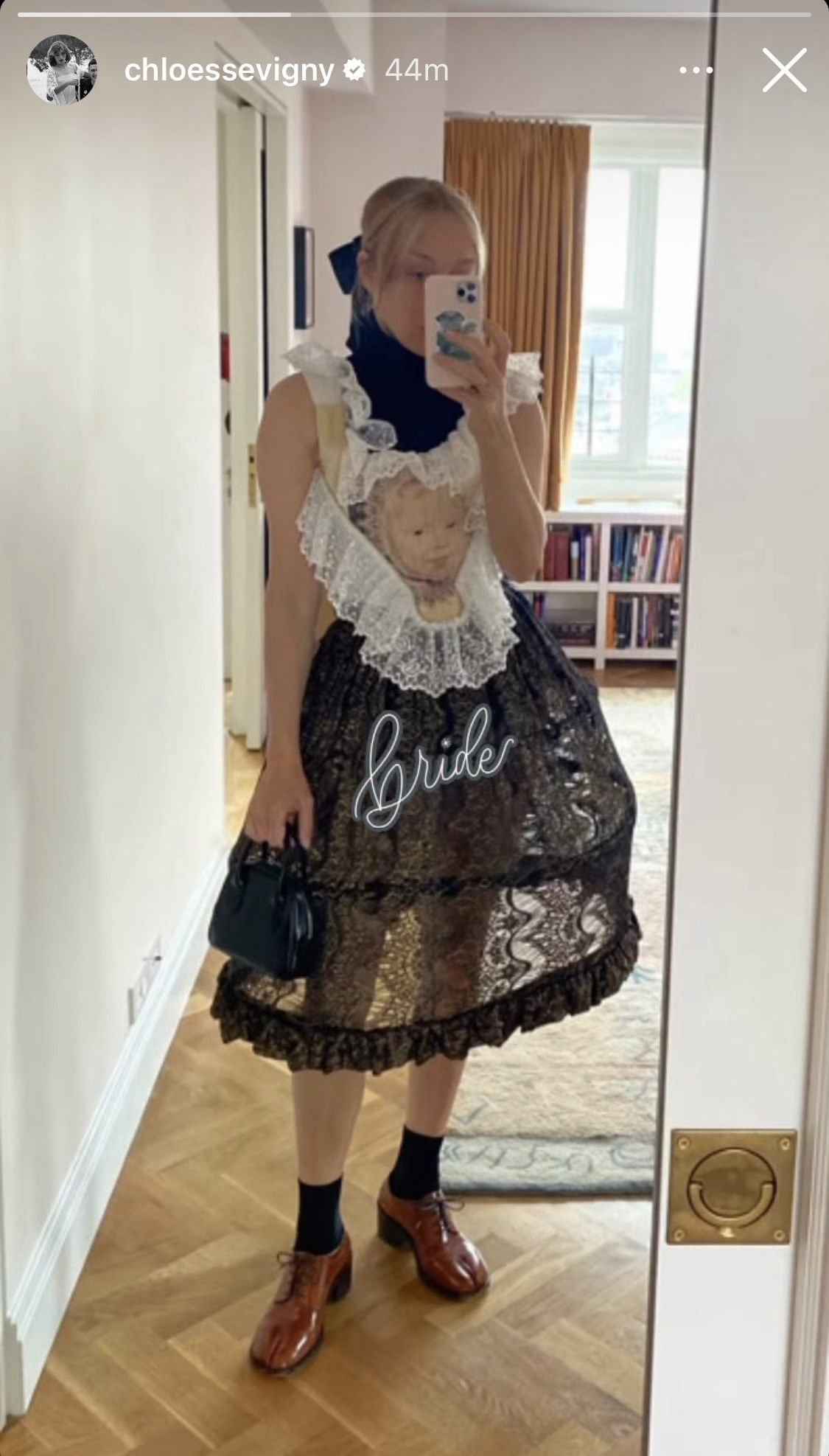 In February 2020, Cultured and Maison Margiela celebrated Sevigny and Mačković with a who's who fashion bash in New York. So a relationship between Sevigny and the house is nothing out of the blue.
With all of this information in mind, we can't help but hope that Sevigny and Mačković are tying the knot once more—this time with all their friends and, hopefully, some photographers in tow, so hopeless, deranged fans can fawn over photos. (Us. We are the fans.)