"There's something local and discrete and tangible about architecture, but it touches so many things that are regional or planetary," reflects architect Michael K Chen of MKCA. There are the buildings, of course, but also supply chains for materials, labor flows in construction, long-term social environmental impacts of built projects. This awareness pervades Chen's projects— which range from residential interiors to hardcore research on cellular data infrastructure to architectural community aid.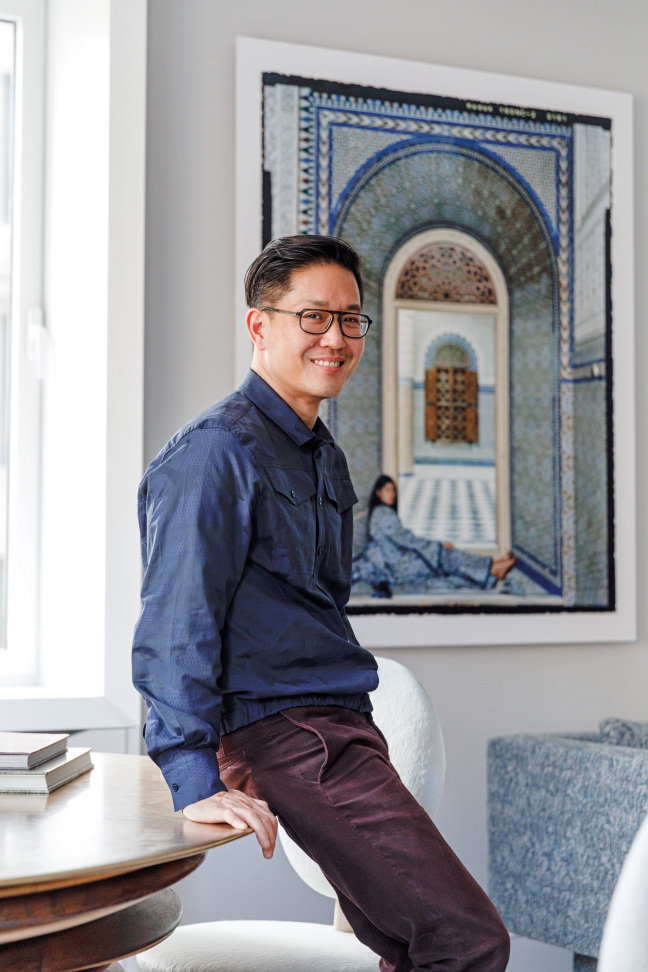 As Chen's thinking "toggles between scales," so too does MKCA's approach shift between modes of production. At the outset of his practice, he explains, "We were very much interested in thinking about how digital design methodologies would more directly impact ideas about craft—the presence of the hand as a kind of absence of the hand, the presence of workmanship decoupled from the ultra-rarefied way that craft has historically been understood." In one groundup residential project, for example, the team designed a bronze railing parametrically, however they realized the best way to realize it would be to twist it by hand, even if the "geometry was impossible to draw and had to be programmed."
Likewise, materials in Chen's projects range from 3D-printed polymers and laser-sintered nylon to local timber—local because "when we're able to work with smaller actors in the supply chain, there's more control over better stewardship of materials, and also making sure that there's not exploitation in the supply chain."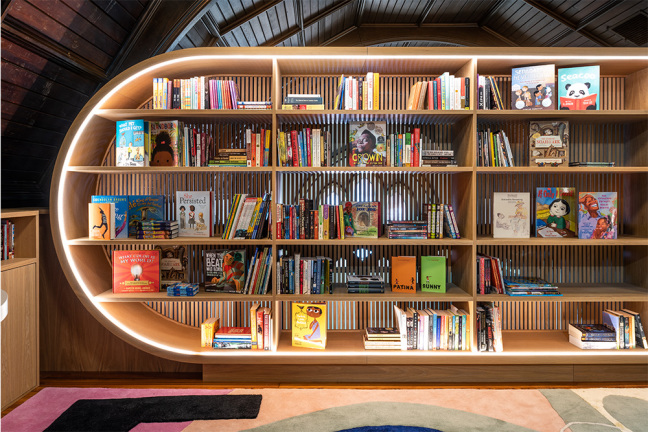 Design for Chen is not just at the scale of built projects—such as micro-apartments, homes with conservation-garden skins, or community health centers—but also worksite signage that alerts workers of things like wage theft or trafficking and provides information on how to report it. "They're really primitive instruments, but we think that they're kind of sophisticated, or at least they foreground a value system that we hold and so do our clients." Similarly, the firm's use of digital tools has gone from additive manufacturing and computational design to using software's abilities to collaborate with craftspeople, designers and manufacturers—"letting go" of some control.
At the outset of the pandemic, Chen joined forces with a few other studios to form Design Advocates, offering pro-bono work to a variety of community members. The organization has swelled, becoming a full-fledged nonprofit comprising 250 firms and having worked on projects including reopening plans for New York City schools, furniture strategies for a houseless services provider, and solutions for dozens of restaurants—"not only for outdoor dining," Chen is quick to note.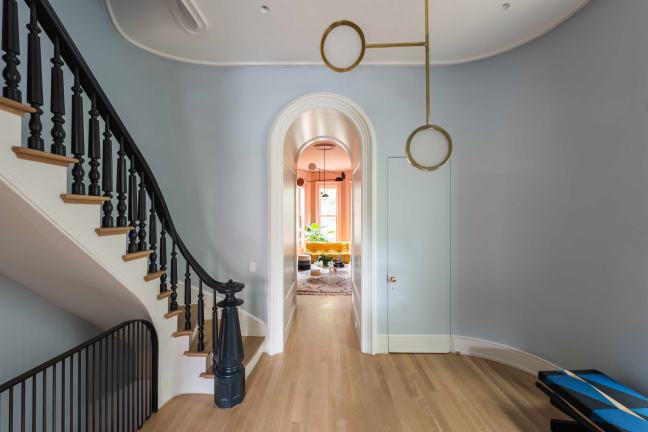 Instead of (friendly) competition for projects, Design Advocates has created "a really incredible way for us to share resources with each other and to also work on projects where everyone's bringing something to the table, everyone checks their ego at the door, and we just work together."