Mariam Kamara is among the handful of female sole practitioners in Niger's architecture scene, and of those, one of a very few making work that she feels is truly local. "There are architects I admire doing it in other parts of the world: Balkrishna Doshi in India or Francis Kéré in Germany," she says. "But I couldn't move to India or Germany; I have a family." It's why after matriculating University of Washington's Master of Architecture program, she felt compelled to move herself and her kin back to her home country to begin her own studio, Atelier Masomi, in capital city Niamey in 2014.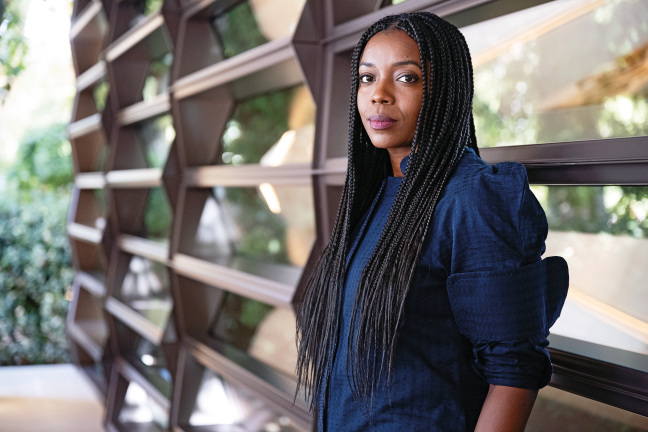 Kamara's practice is "a journey in discovery," she says, and strikes a balance between traditional knowledge Niger's artisan collaborators provide and the architect's own Western education. Working in a place where the daily temperature is often 110°F, building for sustainable climate control is crucial. Kamara uses contextually driven passive cooling techniques like rammed earth construction and uses materials that absorb and store heat like concrete and glass minimally, architectural ideas that Western architects are just beginning to rediscover as the effects of climate change rage on across the globe. Beginning construction soon, the Niamey Cultural Center in Niamey by Atelier Masomi takes its shape from the traditional architecture of the Hausa and Songhai people while a recently completed Hikma Community Complex in Dandaji uses abode techniques in addition to brickwork to provide additional structural strength.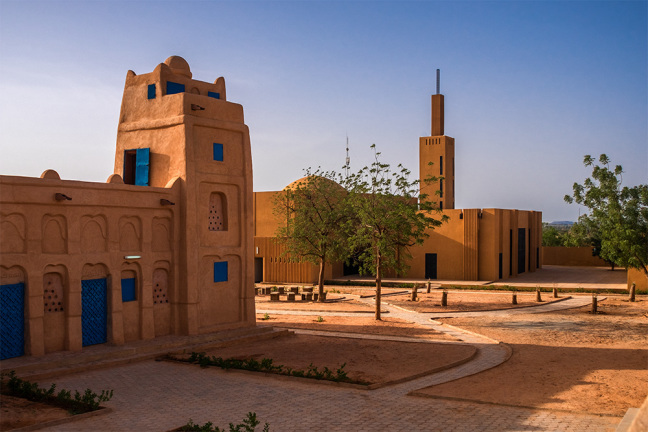 Of course, not every solution is right for every place. That is Kamara's point. In a post-colonial country, it applies to style as well: her firm's aim is design of and for its place, not of and for its colonizer's aesthetic history. "In the 21st century, and after the Industrial Revolution, what we've done is embark on this quest for sameness, for standardization, for glorifying an international style that is somehow supposed to be good for everyone. And I think it's a bit unfortunate," she says.
However, this attitude seems to be changing. Aterlier Masomi is growing rapidly—the 12-person team anticipates becoming 20 by the end of the year—and has several projects on the horizon in Niger, Ghana, Liberia, Senegal, the United States and the United Arab Emirates. All these new clients are coming to Kamara specifically for her commitment to local design aesthetic through research. And she has been tapped by the Harvard Graduate School of Design to give a lecture on the topic this March.
Ever the realist, time will tell if the trend sticks, Kamara says, but she is hopeful it will. The alternative is a painful reminder of a past shaped, against will, by someone from afar. "I find this notion that somehow good ideas have to come from elsewhere incredibly dehumanizing," she sums, "because we all have value. It's just a matter of tapping into it."