Though he is a multidisciplinary designer, all Jerome Byron's work is permeated by an architectural spirit. It's just in his training. The Los Angeles based talent has a Master in Architecture from Harvard Graduate School of Design and has previously worked at firms like Skidmore, Owings and Merrill. Now, in addition to running his own independent practice, he has co-founded design studio BC with fellow creative Lindsey Chan, focusing on architecture, art direction and interior design for commercial and residential spaces.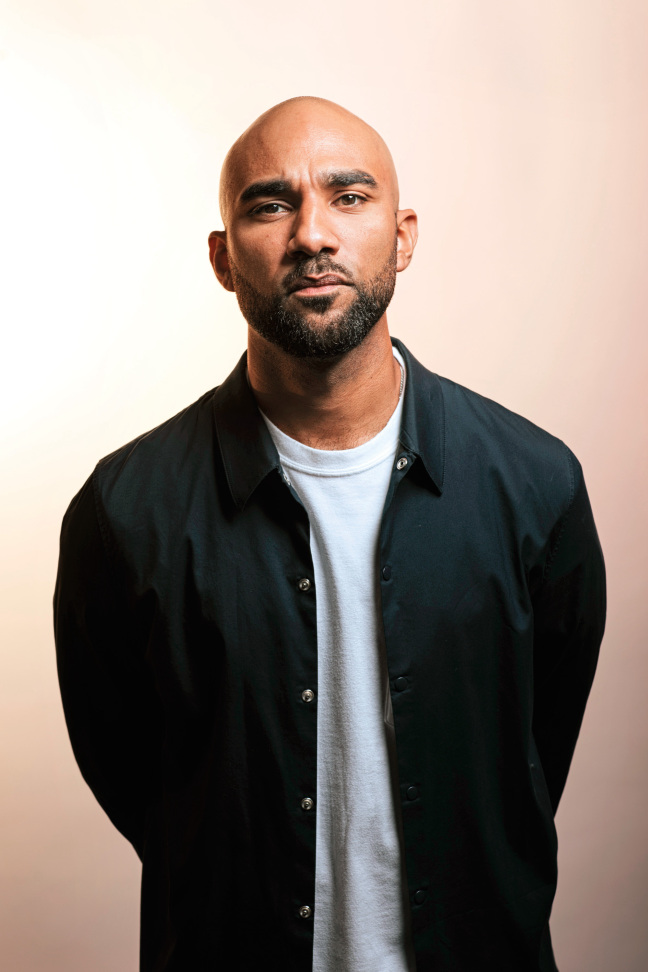 "In my architectural career, I noticed that a very top-down approach to a project was typical. I never quite vibed with that," says the designer, who instead thinks of his work as a way to tell a story. "I'm more of someone who is responsive to the client and their needs, especially if they are creatives. I see projects more as collaborative visions." Byron's first built project as a sole practitioner is a backyard guesthouse, completed for a creative family in Los Angeles last year. Made entirely of wood, it evokes a treehouse one might find while wandering the forest, as Byron notes he often did while growing up between New York and Ohio.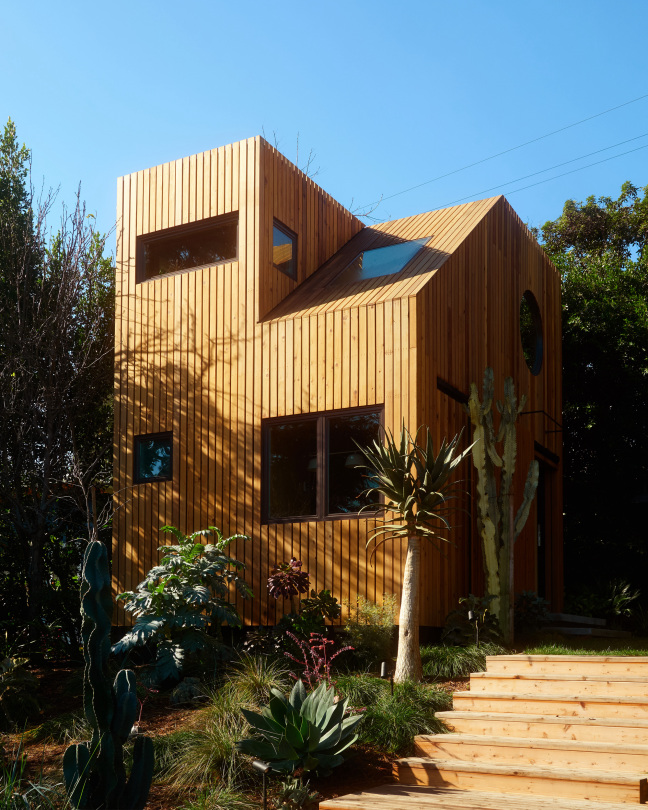 It's this "honest expression of materiality and shape" that Byron sees as a consistent thread through all his projects, a concept that can be "scaled up or down as needed." A scaled down version was recently on view at Carpenters Workshop Gallery in New York, where the architectural designer showed a new series of steel furniture pieces—benches, a dining table and a console—whose clean lines and proportions were recognizably the work of a draftsman. And another will soon be on view at Small Matter, Solange's concept shop, whose forthcoming gallery space will feature new furniture by Byron.
"Where the architect brain kicks in is in trying to find a balance between geometry and proportions" in a project, the architectural designer explains. "It's a lot about composition, but in three dimensions." In Chan, Byron found a likeminded partner to continue to stretch his creative muscles. Their Lincoln Heights-based firm has so far completed a skate shop for Babylon LA last spring and a hair salon for Bleach London last summer, and designed a site specific work for the Marta and Erik Benjamins-curated group exhibition, "Built In" at the Neutra VDL House last fall. While the duo is keeping a tight lid on news about current projects, they are lending part of their studio space over as a gallery. Their first show, "Eden," on view through February 20, features hand-tufted rugs by Londonbased designer, Tom Atton Moore, and marks his inaugural exhibition in the United States.