A backpacking trip was the original impetus for the establishment of Haiti- and London-based firm Emergent Vernacular Architecture, also known as EVA Studio. In 2010, architect Andrea Panizzo traveled throughout South America to work with local organizations and became fascinated by the types of projects being built in developing nations. After the devastating 7.0 magnitude earthquake hit Haiti that year, he joined nonprofit Architects Without Borders to help rebuild the country. Six months went by and Panizzo decided to stay.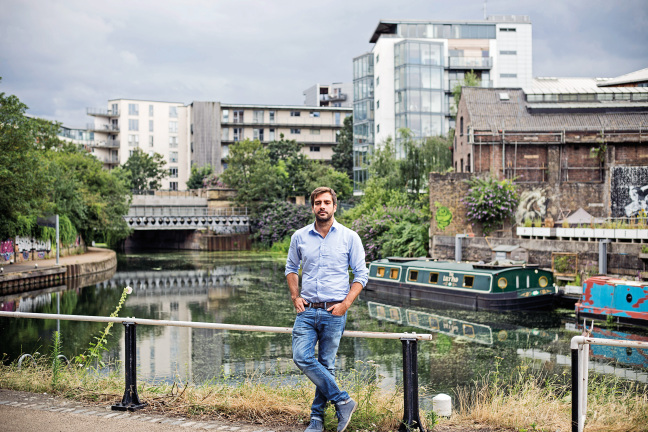 "I didn't become an architect by default," he clarifies, though he did receive his 2005 Master's degree from Politecnico di Milano in the discipline, "and I find it really interesting to work on the design of urban public spaces." After a few years working with a local contractor on projects in rural areas, he cofounded EVA Studio with Simone Pagani in 2015 with a mantra to create beautiful, community-based public spaces for populations that need them most. The studio's design process begins with local engagement and engineering consultations. Because they are often working in informal settlements prone to repeat natural disasters, the architects dedicate 80 to 90 percent of a project's budget to infrastructure costs to ensure that what will be built does much more than just beautify.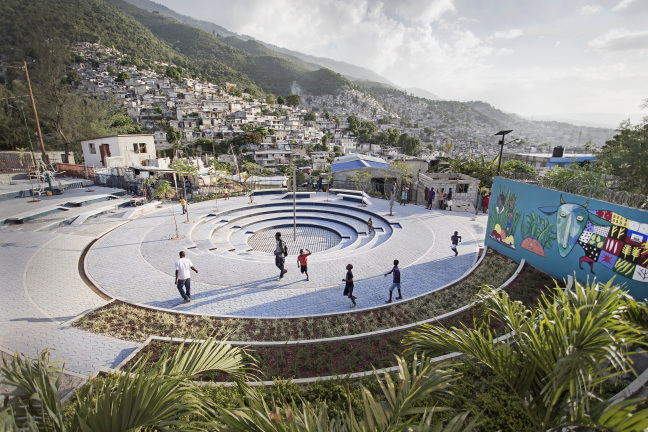 "In the context of neighborhoods, socialization is also a resiliency," says Panizzo. "It builds a sense of ownership and pride, which is important, especially after catastrophe." In the Port-au-Prince neighborhood of Martissant, EVA Studio recently completed a redesign of a park with programming for a large range of ages, while its Chaarani stairs in Tripoli, funded by UN-Habitat, refurbished aging stairs and created new, landscaped public spaces using local materials in the historic hillside city that is vulnerable to flooding.
Establishing a design firm in Haiti certainly has its difficulties, Panizzo admits. Its governmental powers have long been supported by local gangs whose warfare is acted out in the nation's streets. The assassination of President Jovenel Moïse in July 2021 meant that those groups were no longer under supervision. Projects can be stalled as a result. But, despite the challenges in every context where they design, the mission feels important enough to continue.
In March, the studio is completing its first project in London, Colindale Park in the northwest of the city, and will soon begin construction on another. In partnership with the United Nations, the architects are designing some mango processing plants in Haiti that will help improve the livelihood of rural residents. And a new contract has just been inked to rebuild community centers across areas in Haiti affected by the 2021 earthquake. Meanwhile, in the research arm of the firm, Panizzo and his colleagues are exploring how to better the lives of refugees who choose to live in camps in the Middle East. It's all interconnected, says the architect: "Public space is always political."