Architects Nicolò Galeazzi and Martina Salvaneschi begin our conversation with a disclaimer. "We're partners in life and in work but no longer in love," says Salvaneschi. In fact, though, their Brescia, Italy-based firm Associates Architecture began as the meet cute of every architecture nerd's dreams.
At the 2016 Venice Bienniale of Architecture, the South African talent Salvaneschi—then a teaching assistant at the Università Iuav di Venezi—and the Italian architect Galeazzi—then working for Pritzker Prize-winner Álvaro Siza—were introduced by a mutual friend at the Portuguese pavilion by Siza in the Giudecca. Over Campari spritzes and hours of conversation, they did fall in love and decided to open a studio together in Galeazzi's hometown the following year to complete a commission for the Chapel of Silence in Botticino, Italy, a material exploration of the city's local marble. Three years later, Galeazzi and Salvaneschi's intimate relationship ended; however, their architectural partnership is as strong as ever.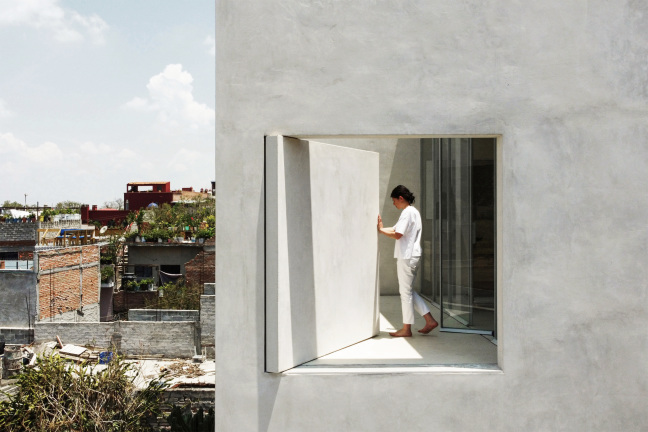 From the exterior, Associates Architecture's designs are defined by restraint. Materials are pushed to new limits as massive volumes and appear like abstract landmarks sited in a landscape. Inside, one is always greeted by elements of surprise: a double-height space, an incredible picture window or an unexpected lightwell.
The duo recently completed their first Mexico project—a two-story house and gallery in San Miguel de Allende for a product designer couple who loves to put on at-home shows of their work for industry peers. Its concrete façade is punctured by 52.5-foot-tall windows that pull sunlight from the home's internal courtyard deep into the living and gallery space. With the opening of a large, hinged wall panel, its colorful cityscape is visually connected to the interior.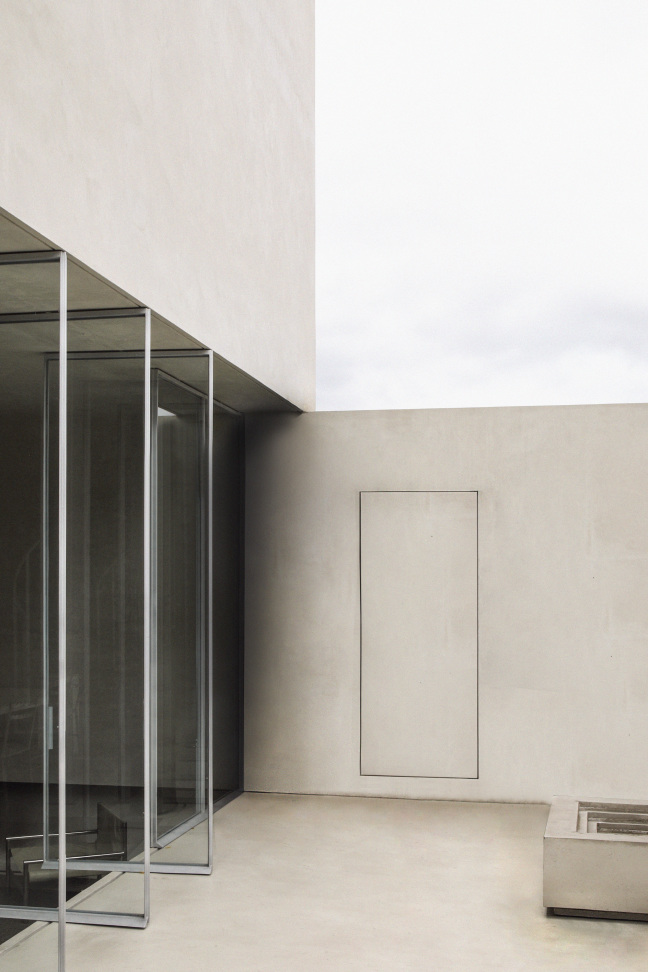 The project was begun in Associates Architecture's typical manner: with a research process into its immediate context that is almost archeological. "We investigate all the anonymous local vernacular architecture and building methods," explains Salvaneschi, as well as "traditional materials, cultural elements of society, the memory of people," continues Galeazzi. It leads to structures that are as much of the place as they are explorations of the building blocks of contemporary architecture.
Establishing a design studio in a regional city may seem like an additional challenge for a young firm with global projects, but Galeazzi is quick to point out that Associates Architecture is following in the footsteps of one of its role models: architect Peter Zumthor's practice is based in his small Swiss hometown. While it may not have global name recognition, Brescia has been chosen as the 2023 Italian Capital of Culture. This year, Associates Architecture is designing a celebratory pavilion in addition to residential projects across Italy, a concept artist residence for an English chef and his partner and a biotic farm.