Elizabeth Fazzare: How do you approach the design of an interior whose function is storytelling?
Kulapat Yantrasast: The first step is to understand the story ourselves through listening to the curators. We then work closely with curators to develop a system of display elements, some technical and some more experiential or scenographic, which can support different types of storytelling. Sometimes it is the story of a singular important object to be highlighted and be a central draw, sometimes it is a broader story of say the history of the Academy Awards ceremony itself, which is supported by objects, timelines, couture fashion and iconic speeches where a range of media displays, tables, projections and vitrines need to come together to present a story the visitor literally walks through with intuitive ways of taking in information. Other galleries use seating, both for visitor comfort but also to indicate where to take in a film montage to continue the narrative. In some galleries, for instance the gallery devoted to the art of moviemaking, we used curtains to divide the space between those aspects of the movie you see in the film such as props (the ruby red slippers from The Wizard of Oz) and things you don't necessarily see like film editing and casting. This lets the visitors behind the curtain so to speak into the myriad important roles that Academy members play in making a movie, which really takes a village.
EF: How important is flexibility in the future of museum design?
KY: As museums get accustomed to addressing current events, and having more of a voice in the dialogue of the present, they need exhibition design that is more flexible and adaptable. The world changes faster and faster and museums need to be able to keep up. This doesn't mean we do design that feels temporary, but we also don't assume displays will be the same in a few years.
EF: How important was it in this project and how did you achieve it?
KY: With the rich history of Hollywood and the movies there is no way to tell all the stories and show all the movies the museum would like to highlight, so an interior design and display strategy for content rotations was one of our mandates. Also this museum being a museum of cinema, deploys projections and screens much more than a typical fine art or science or history museum would so there is a lot of flexibility in being able to change that content, even from day to day not just when the gallery changes over every six months or year.
EF: LA has so many great museum and cultural spaces. How does the Academy Museum of Motion Pictures stand out?
KY: This is a museum dedicated to an art form that is central to the main industry of LA, so it is unique in that regard to this city. However, the museum also stands out because it is a museum of objects, drawings and things like casting that are process-oriented but so intriguing as a part of the story, i.e. seeing which actors were up for certain roles and didn't get them, seeing the notecards from casting calls. Some are art in their own right, like animation or costume design, and some are really more about science and innovation with objects that tell the story of evolving technology, from cinemascopes to the development of special effects in Jurassic Park, Terminator 2 and Avatar. There are also spaces that seek to pull apart the components of a movie in an experiential way like the gallery devoted to sound effects, or the gallery we did with Hildur Guðnadóttir that is meant to be an isolated sound experience, where you rest your eyes and have purely an audio experience with a commissioned composition for the museum. All of these things are components of movies most viewers are familiar with, but maybe don't think about as much when they watch a movie. So this is simultaneously an art museum, a history museum, a science museum and a museum that represents a larger institution with a monumental presence in LA—it doesn't fit into any of the existing categories we have for museums really. Also, this museum has two world-class cinemas designed by Renzo Piano, so being able to combine the experience of going to the galleries and also catching a film or going to a shorts or documentary festival is unique to it.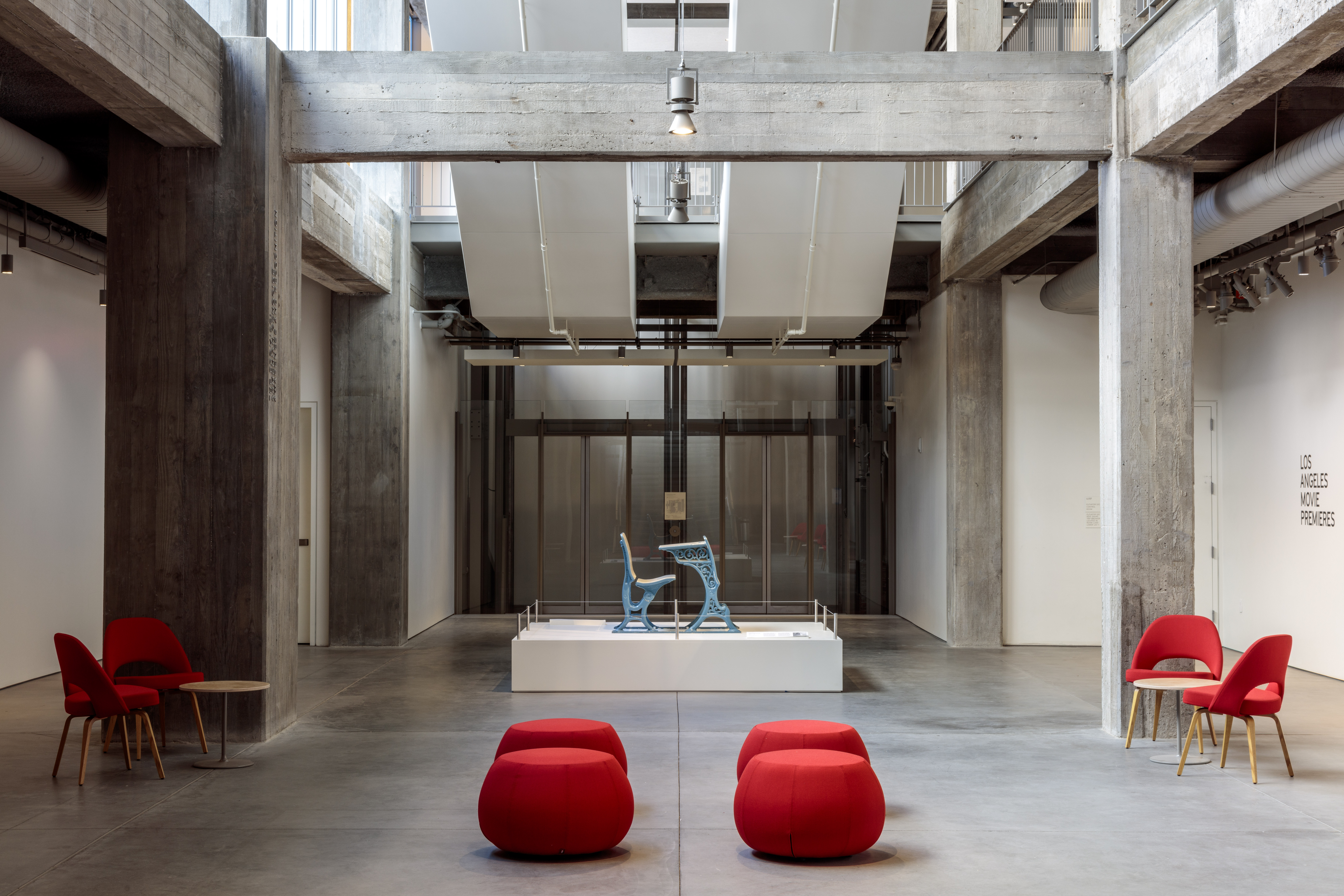 EF: How does the new Academy Museum of Motion Pictures speak to the canon of contemporary museum design?
KY: Museum design is evolving as the definition of museum has changed, expanded and grown so diverse. This museum exhibit focuses on nonlinear, diverse storytelling, different viewpoints, different narratives that encourage visitors to take an active, discovery type of experience.
Craving more culture? Sign up to receive the Cultured newsletter, a biweekly guide to what's new and what's next in art, architecture, design and more.