Artist Glenn Kaino and former Olympian Tommie Smith have melded blockchain technology, philanthropy and artistry to create a revolutionary project, "Pass the Baton." Kaino and Smith have worked together for almost a decade, allowing their differing skillsets and experiences to complement each other. Now, harnessing the newly popular power of non-fungible tokens, their latest partnership gives direct and ongoing support to individual activists and non-profit organizations working for human rights.
A visual artist, Kaino has been featured in prestigious institutions such the Andy Warhol Museum and the Whitney Museum of Modern Art. Along with his traditional artistic pursuits, he has explored the intersection between art and technology, co-founding VISIBILITY, a company which creates games, apps and keyboards, which cater specifically to communities of color.
A world-famous track and field athlete, Smith is known for being the only man in the history of the sport to hold eleven world records at once. Smith has interwoven his activist identity with his athletic accomplishments; after winning the gold medal in the 200-meter race at the 1988 Olympic Games, Smith bowed his head and raised his fist, solidifying his role as an advocate for minorities and human rights.
The two have worked together to produce art across media, including a film entitled With Drawn Arms and an aluminum and stainless-steel figure, Invisible Man (Salute).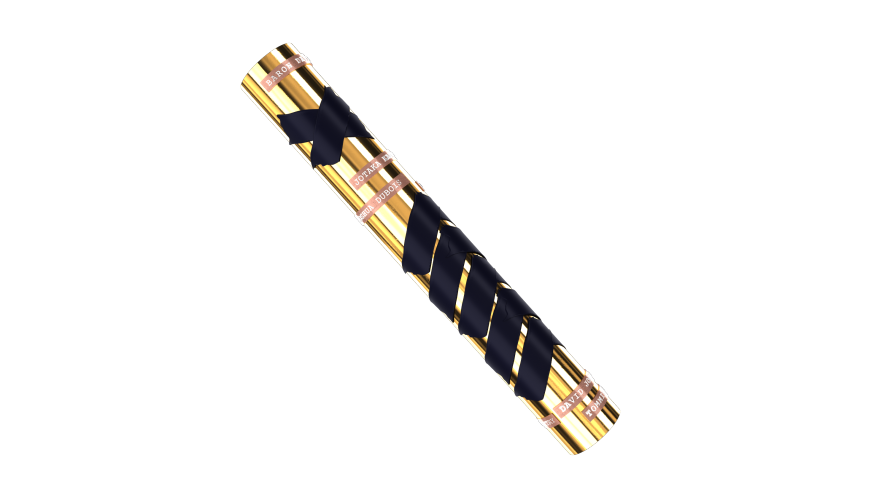 "Pass the Baton," however, is a ventured into a new medium: the digital sphere. Non-fungible tokens (NFTs) are the latest rage. A cryptographic asset on blockchain, each NFT has a unique identification code, often used to represent artwork and real estate. This past March, digital artist Beeple sold an NFT of a collage of his work for $69 million dollars at Christie's auction house, marking the increasing legitimacy surrounding NFTs as the newest wave in digital art.
Recognizing this unique opportunity, Kaino and Smith have digitally rendered NFTs to promote philanthropic giving. Launching in December, 7,872 NFT batons—to pay homage to Tommie's athletic and philanthropic achievements—are each linked to an activist or social justice-oriented organization. Embedded in the blockchain will be smart contracts, which ensure that financial transactions happen instantly and thatsupport is provided directly to the organization or individual which the baton represents.
An extensive list of partners, including John Legend's HUMANLEVEL, Jesse Williams's The Advancement Project and mother of Trayvon Martin, Sybrina Fulton, will be supported through the sale of "Pass the Baton" NFTs. This one-of-a-kind project represents the beginning of a new wave of crypto art and showcases the potential it has to be leveraged to advance social change.