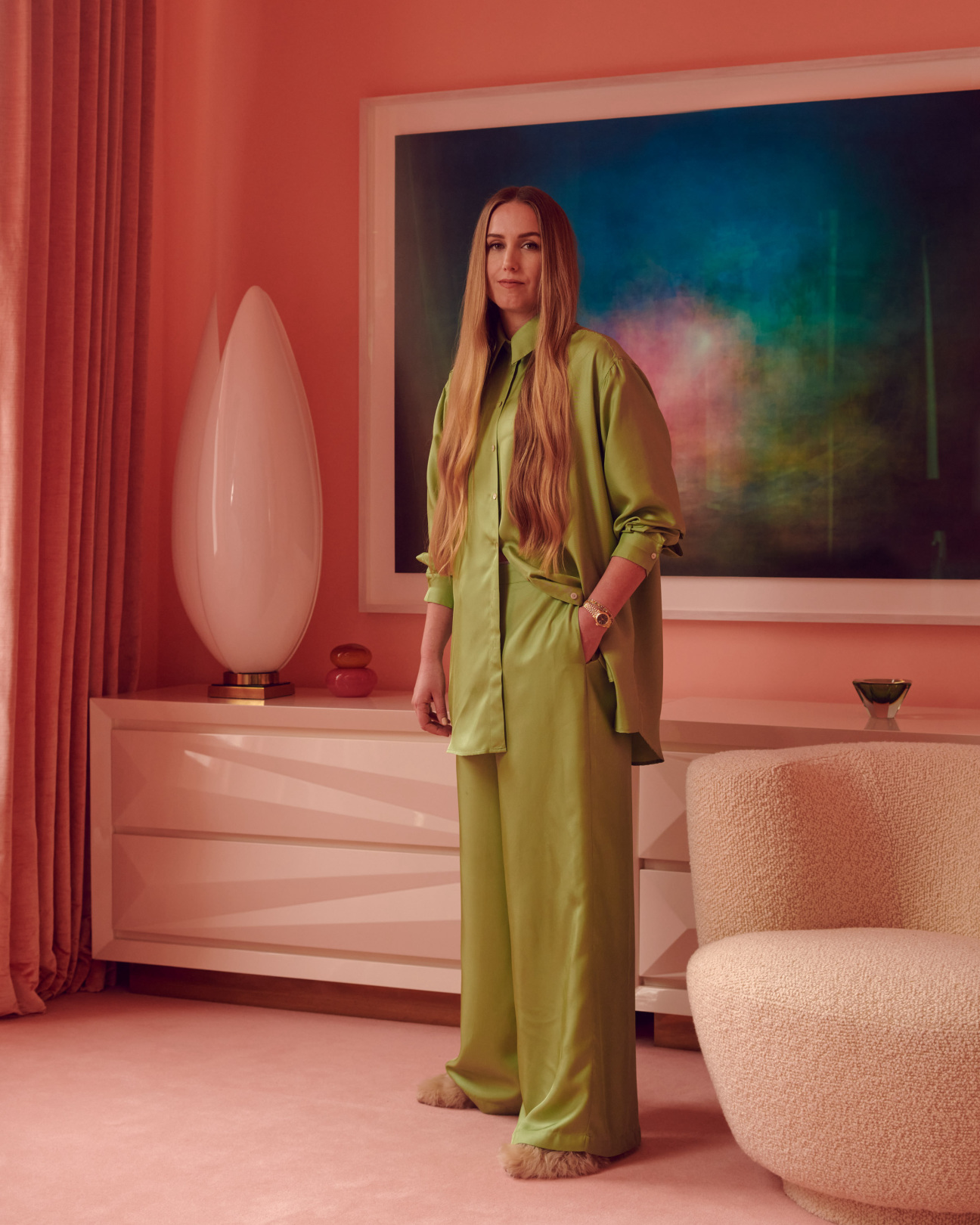 Two sets of silk pajamas for Victoria Beckham: this is the order that designer Olivia von Halle marks as the turning point for her eponymous brand. The 2012 purchase was called into Harrods in the U.K. by David Beckham, who was arranging a holiday gift for his wife. As soon as the story hit the morning papers, von Halle remembers the phones ringing with a new fervor. Over 10 years later, they haven't stopped.
The luxury loungewear line, initially inspired by a particularly gifted tailor in Shanghai, is launching an offering ripe for this year's holiday gifting today. The collection of hand-embellished silk velvet sets are derived from artwork by Disney illustrator Mary Blair and the iconic wedding suit worn by Bianca Jagger. Here, von Halle charts the origin and evolution of these singular inventions.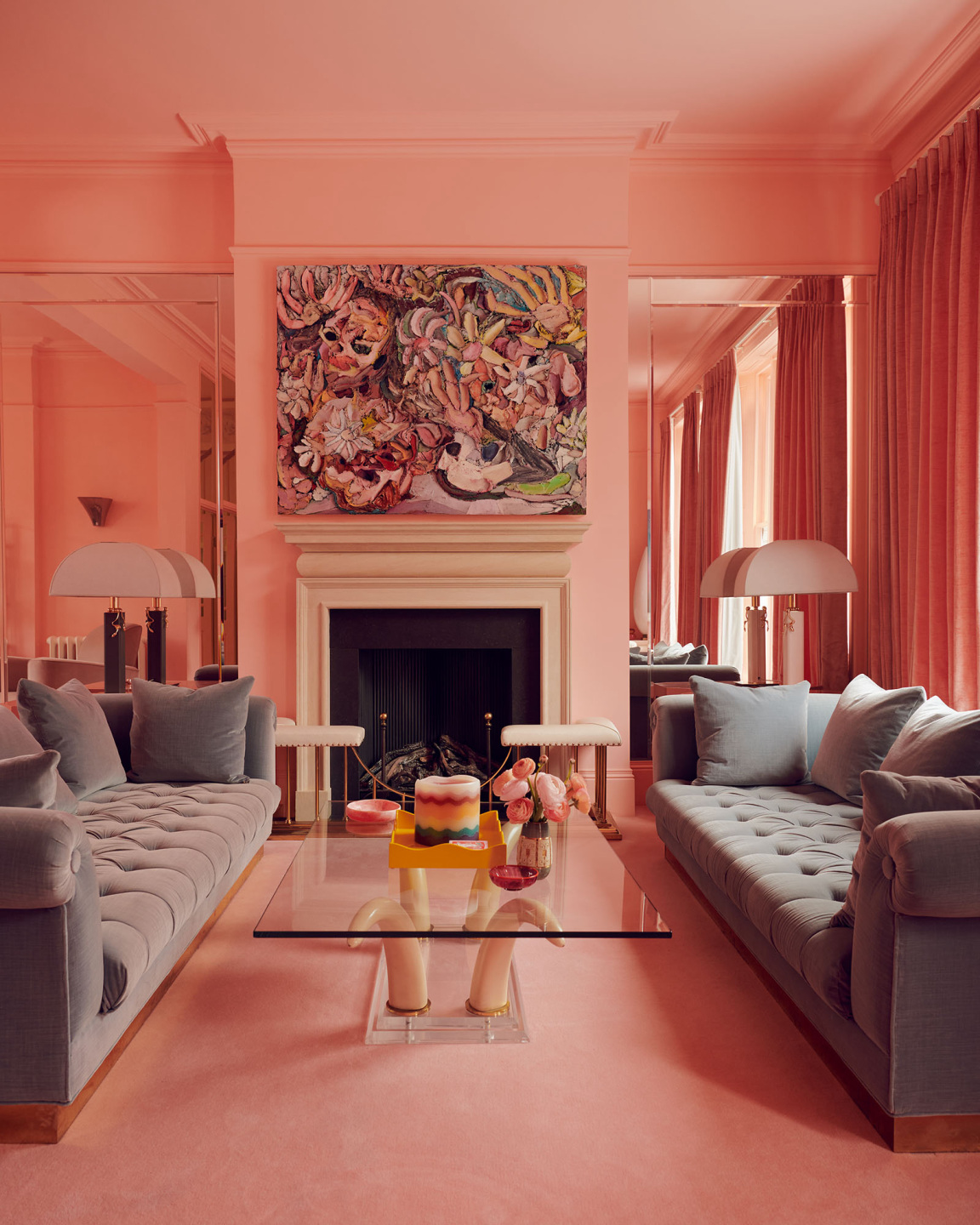 CULTURED: When you first noticed this gap in the market for luxury loungewear, what made you believe current consumers were looking for such a thing?
Olivia von Halle: I was living in Shanghai and had a fantastic tailor who was making me beautiful pajamas using locally sourced silk. I used to wear them all the time, in and out of the house, for the parties and the afterparties. All of my friends started asking about them more and more until I realised there wasn't really anyone making them at the time and saw a great opportunity to start my own brand.
CULTURED: How do you envision your customer wearing your designs, and what's your favorite way to do so?
Von Halle: Now we're in the cooler winter months [and] I'm living in our long pajamas in super sumptuous velvets. They're such a dream to slip into when you're relaxing at home, and I'm particularly obsessed with our new crinkled velvet in dark green emerald. Another current favorite is the Jagger August from our new embellished capsule. I like to style it with Osman platforms and lots of jewelry, or with some of our beautiful embellished slippers. On a more casual note, I also love to wear our PureCash tracksuits to the office, paired with the softest Dolly Slippers made of Merino wool.
I love seeing other women styling their OvH pieces in the most playful ways and they're often a source of inspiration for myself too. They're the ones who want to make statements, turn heads, and seek out a rare kind of empowered glamour.
CULTURED: How did you come to focus on Mary Blair and Bianca Jagger for this latest collection?
Von Halle: Olivia von Halle is about more than just the product; it's most of all about the women who wear it and those who inspire it, their view of the world and how they decide to live in it. This season, we entered a world of dreams, inspired by Mary Blair, a pioneering female illustrator from the 1940s and 1950s, who conjured high fantasy with feminine edge, creating dazzling colour palettes and delicious scenery that resonate very well with our vision and aesthetic. Bianca Jagger's iconic wedding suit inspired this season's new cocktail pajama, the Jagger, a superbly tailored tuxedo for the truly regal. It's extremely sophisticated, just like Bianca.
CULTURED: What do you look for in a style icon?
Von Halle: Elegance and daring. There is nothing chicer than confidence, and the women I admire most all pioneered their own style. Whether that's Coco Chanel wearing her lover's pajamas to the beach, or Daphne Guinness stepping out in a show-stopping couture hat, I love seeing people being playful and having fun with fashion. It's a means of expressing oneself and not something that should be taken too seriously.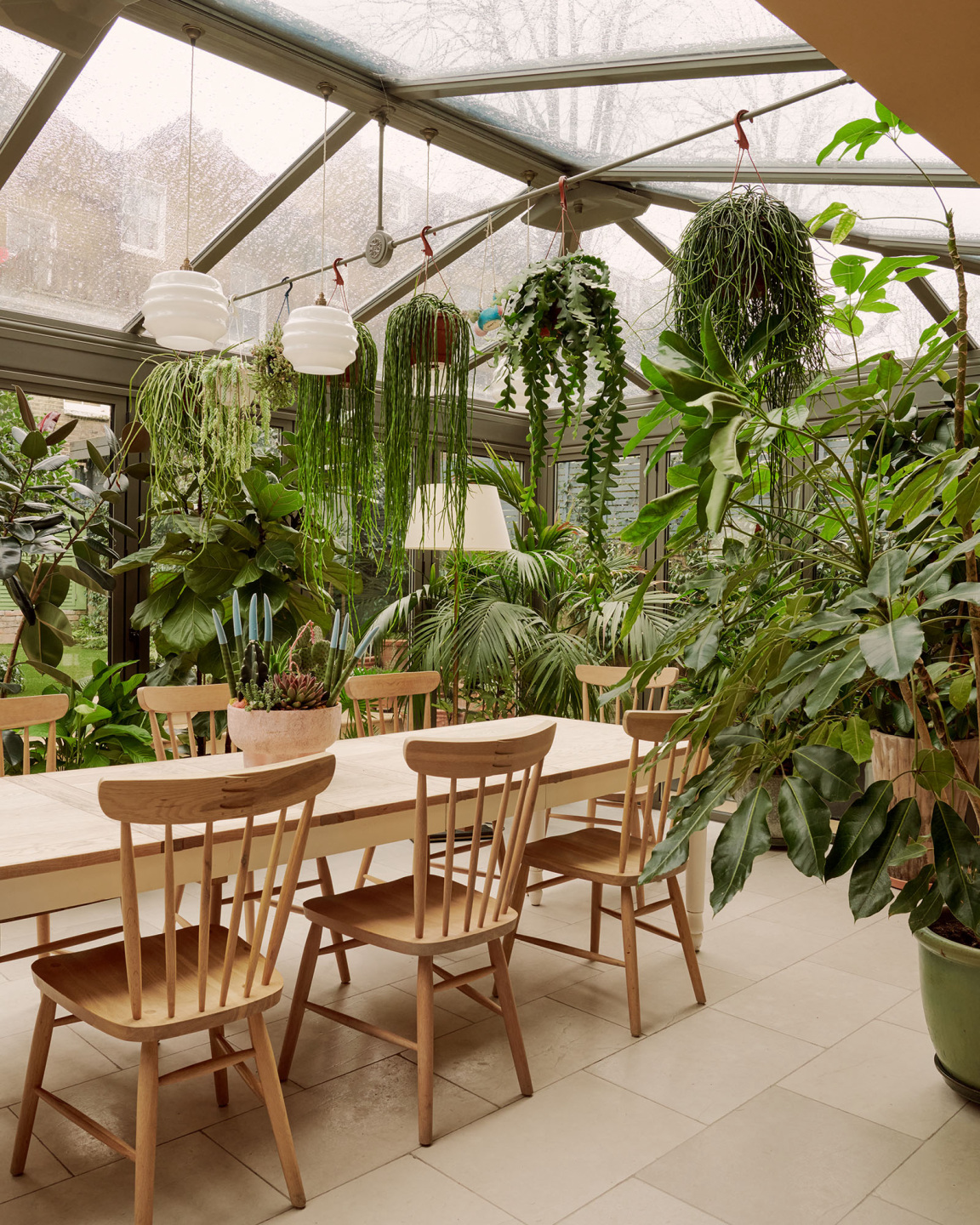 CULTURED: Have you noticed an increase in the public looking for comfortable but refined clothing?
Von Halle: Definitely! This really is our raison d'être. I'm a firm believer that women shouldn't have to compromise on style in order to be comfortable, so all of our products are designed to feel as good as they look. Our new PureCash collection epitomizes this sentiment so well, and its popularity is a testament that there is huge demand for this type of clothing.