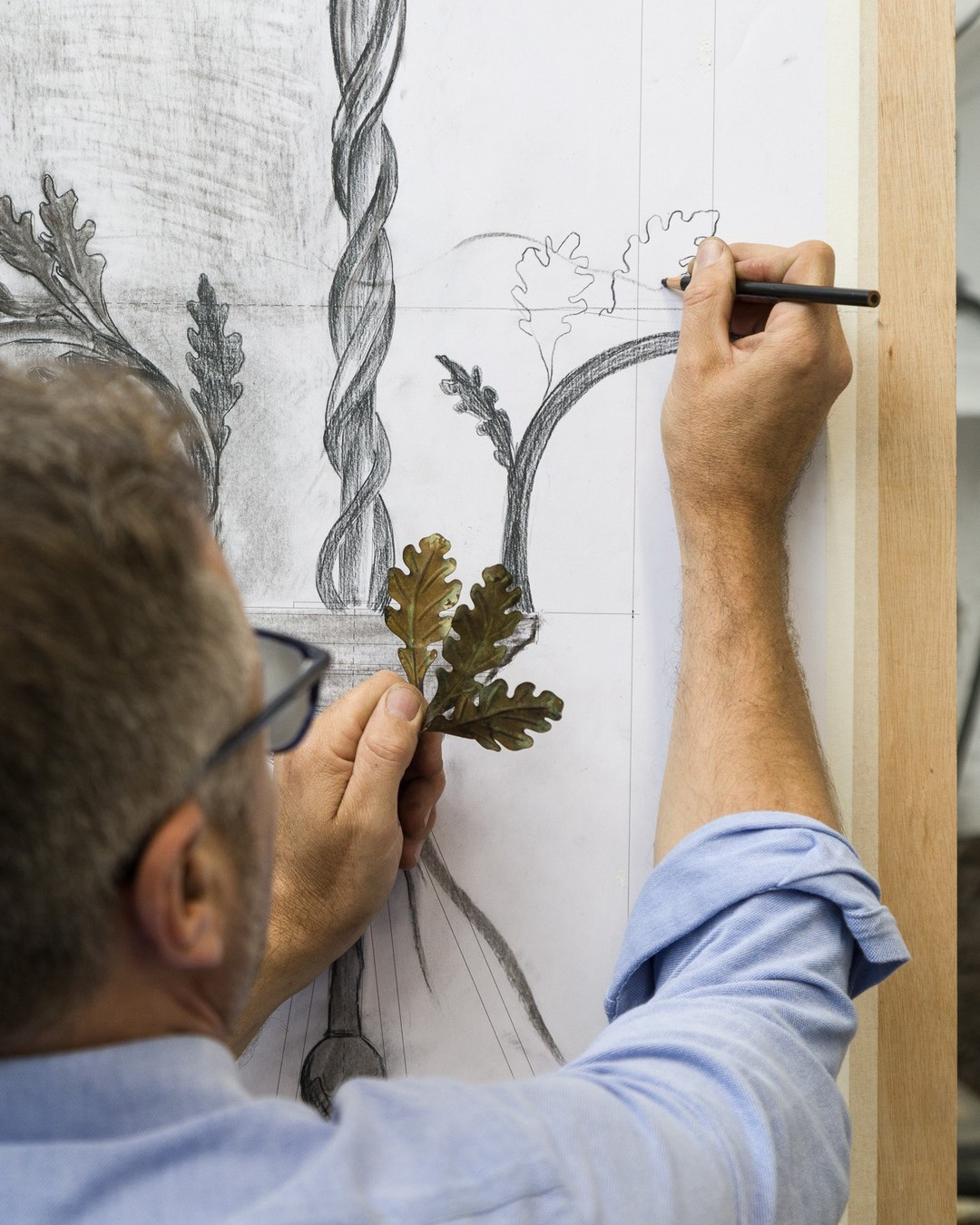 Visitors entering the Park Avenue Armory later this week will be greeted by a monumental chandelier that resembles a tangle of magnolia flowers. The site-specific installation by Cox London is one of the many statement pieces due to be unveiled at this year's Salon Art + Design fair, which opens this Thursday in New York. The 12th edition of the event, which focuses on collectible design, will offer an increasingly international lineup and, for the first time, vintage, modern, and contemporary jewelry.
"The inclusion of jewelry is a conversation we've been having for a long time," says Jill Bokor, Salon's executive director. "It's a great way to refresh the fair without changing its core."
The design market experienced a boost during and immediately after lockdown, when collectors had money to burn and a renewed appreciation for the importance of their domestic surroundings. Trends have shifted since then. Today, Bokor notices buyers and designers leaning toward a minimalist sensibility. "During the years of and immediately following Covid, we saw maximalism taken to a new height," she says. "People were home and wanted the big, the comfy, the overstuffed with lots of color. This year, people seem to be looking at rather sculptural, sleek, and somewhat neutral pieces. It's not a Mario Buatta moment."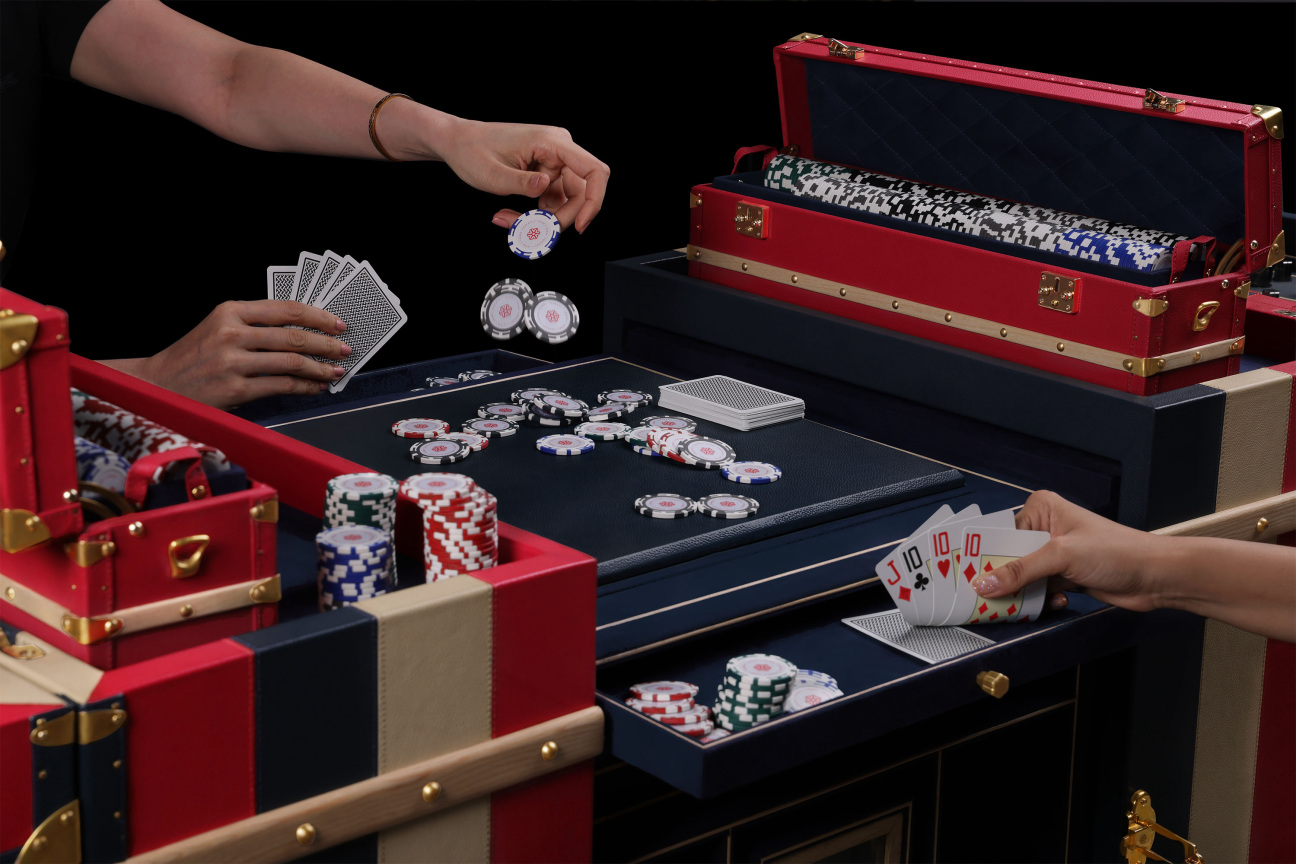 This year's fair will spread across the Armory's cavernous Drill Hall and smaller historic rooms, which designers seek to transform into immersive installations. "Knowing as they do that our core audience comprises designers and collectors with discerning eyes, our galleries know that plinths and vitrines don't have the appeal of walking into each space and having it be a discovery," says Bokor.
Salon is working with a number of new exhibitors this year, several of whom are making their U.S. debut. The Jaipur-based Trunks Company will premiere new art objects including their Pipe & Chess Bar Cabinet and Game Island Trunk, which fuse classic board games with the craftsmanship of hand-painted leather trunk-making. Salon's first book dealer, Potterton Books from Britain, will participate alongside exhibitors from countries including Belgium, Portugal, Spain, Monaco, and the Netherlands.
Among the new collections debuting at Salon is designer Matthew Fisher's "Elegy," his first Brazilian quartzite and Arabic onyx carved furnishings, inspired by artifacts he came across on a trip to Volterra, Italy in the summer of 2022. Meanwhile, Brazil-based designer Silvia Furmanovich's "East/West" collection incorporates Japanese motifs and craft traditions such as Indigenous Ainu wood carvings and bamboo weaving, which she first discovered on a trip to Japan.
While the economy is on shakier ground than it was a year or two ago, Bokor says audiences remain interested in both investing and experimenting with design. "More than anything, we see an expanded, ever infinitely more interesting market, with a collector of Japanese ceramics also collecting abstract expressionism, for example," she explains, before continuing. "Also, you can never separate design from the real estate market. In a rather cool market, we see people doing really interesting things in smaller spaces. And it doesn't necessarily mean that they are collecting smaller objects." She cites a tiny early 20th century cottage in the Berkshires which she stumbled upon during a recent trip. The home was filled with mid-century furniture and paintings that, "rather than overpowering the space, seemed to complete it."
Salon Art + Design will run from November 9 - 13, 2023 at the Park Avenue Armory in New York.