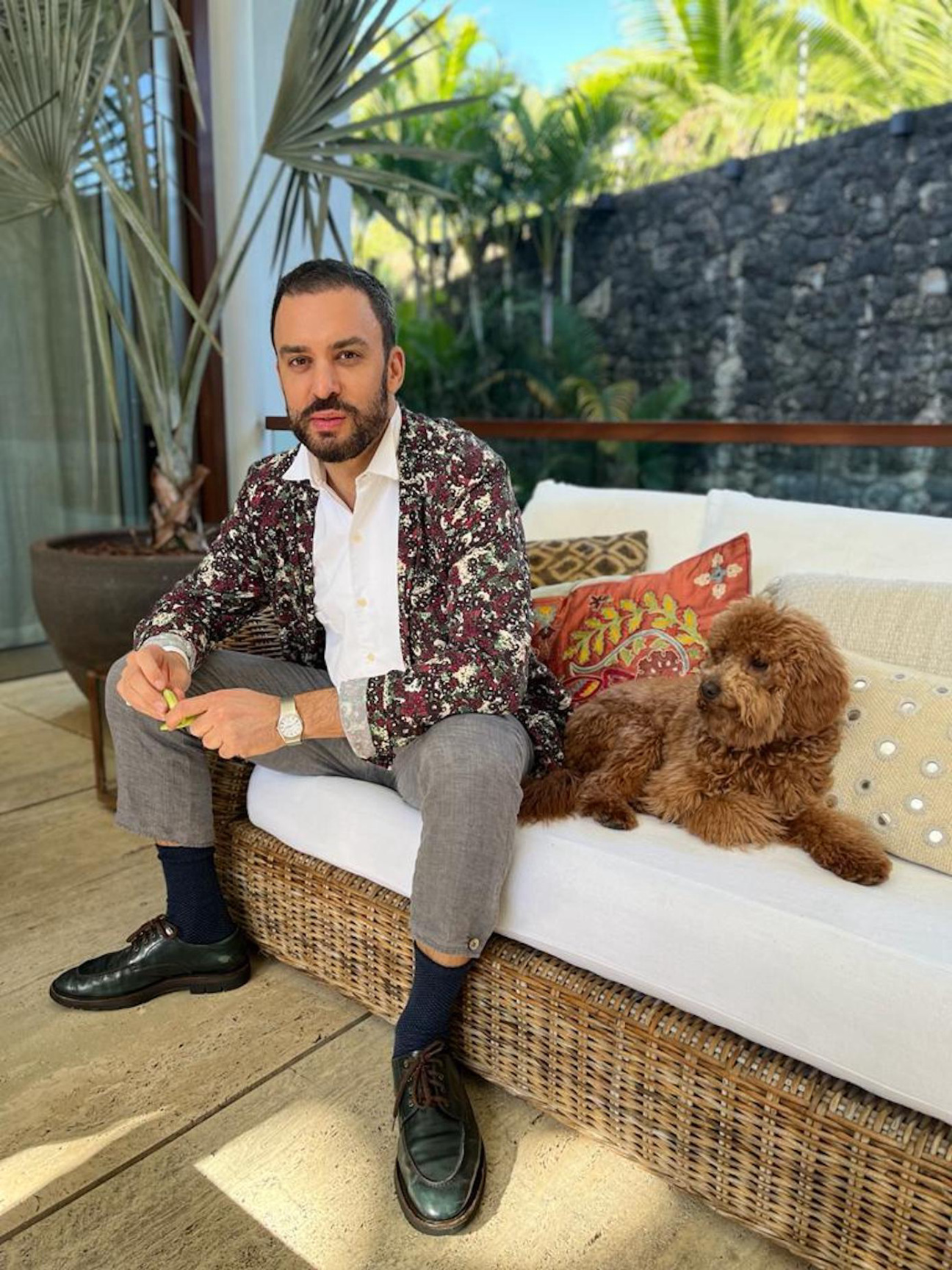 Welcome to "My City," a column from CULTURED that offers tastemakers' guides to cities in the news. From the best place to beat the crowds to the most coveted dinner-party invite, their pared-down picks will never lead you astray.
The art world's eyes are on Brazil this month as the highly anticipated São Paulo Biennial opens and the city's museums, galleries, and nonprofit spaces lift the curtain on the best shows they have to offer. The 35th edition of the contemporary art biennial—organized by the four-curator team Diana Lima, Grada Kilomba, Hélio Menezes, and Manuel Borja-Villel—will feature the work of 120 artists, more than three-quarters of whom hail from the Global South. With so much to take in, CULTURED asked the dealer Pedro Mendes to narrow down the shows and venues he is most looking forward to visiting—including his gallery's own pandemic-delayed 10th anniversary show.
Where are you right now? What do you see, hear, and smell?
I am at Casa Iramaia, a significant modernist home created by renowned Brazilian architect Gregori Warchavchik and cloistered in a verdant garden in the Jardins district of São Paulo. We are installing our next exhibition here.
What are you most excited to see during the São Paulo Biennial?
It is an incredibly culturally vivid moment in São Paulo, and there are so many exhibitions to discover. A part of the biennial itself, "Dos Brasis: arte e pensamento negro" at Sesc Belenzinho brings together artworks from more than 240 Afro-Brazilian artists in an incredibly comprehensive show.
At the Pinacoteca do Estado, one of the most important museums in the region, Sonia Gomes will unveil a new site-specific textile installation. At Pinacoteca's newly opened building, Pina Contemporânea, Brazilian painter Antonio Obá's current show "Revoada" is not to be missed.
At the independent art space Pivô, I am excited to see the results of French artist Pol Taburet's first residency in Salvador presented in a new exhibition. Pivô will also welcome Mexican artist Mariana Castillo Deball for her first solo presentation in a Brazilian institution with an edition of her ongoing project "TO-DAY."
Finally, I cannot wait to celebrate the opening of the group show "Linhas Tortas," curated by Diana Campbell, at Mendes Wood DM: a multi-venue international group exhibition exploring the power of storytelling. The show was originally planned for 2020, and seeing it finally gain shape is incredibly heartwarming.
Any hotel recommendations?
I would have to say the city's household name: Fasano. It is understated, beautiful, and a great place to visit for an impromptu cocktail or after-dinner entertainment.
Where do you go to escape the crowds?
Ilhabela is my refuge. It's a national preserve three hours from the city that is home to a great artistic and intellectual community. I am lucky to have my own special getaway on the island, a house designed by Brazilian architect Oscar Niemeyer in collaboration with landscape designer Roberto Burle Marx.
Underrated Saturday-afternoon activity?
Exploring the Barra Funda neighborhood and all it has to offer: visiting art galleries, shopping for young designers on Rua Camerino, and indulging in the food at the charming Brazilian restaurant A Baianeira, which mixes cuisine from Bahia and Minas Gerais (my home region).
What is your favorite thing about where you live?
The people! My friends, family, and colleagues who make my every day so meaningful. São Paulo is a truly international metropolis, a meeting point for different cultures and interests. There is always so much to discover.
Your ideal art-viewing itinerary?
A combination of some of the city's best institutions and private art galleries. Start off at the Museum of Modern Art (MASP), discover the new shows at Galeria Vermelho and Gomide, move on to the iconic Copan building home of Pivô, and finish at Barra Funda with a tour of Mendes Wood DM, HOA, an artist-led arts organization, the independent art space Olhão, Galeria Quadra, and, finally, Galeria Fortes D'Aloia & Gabriel.