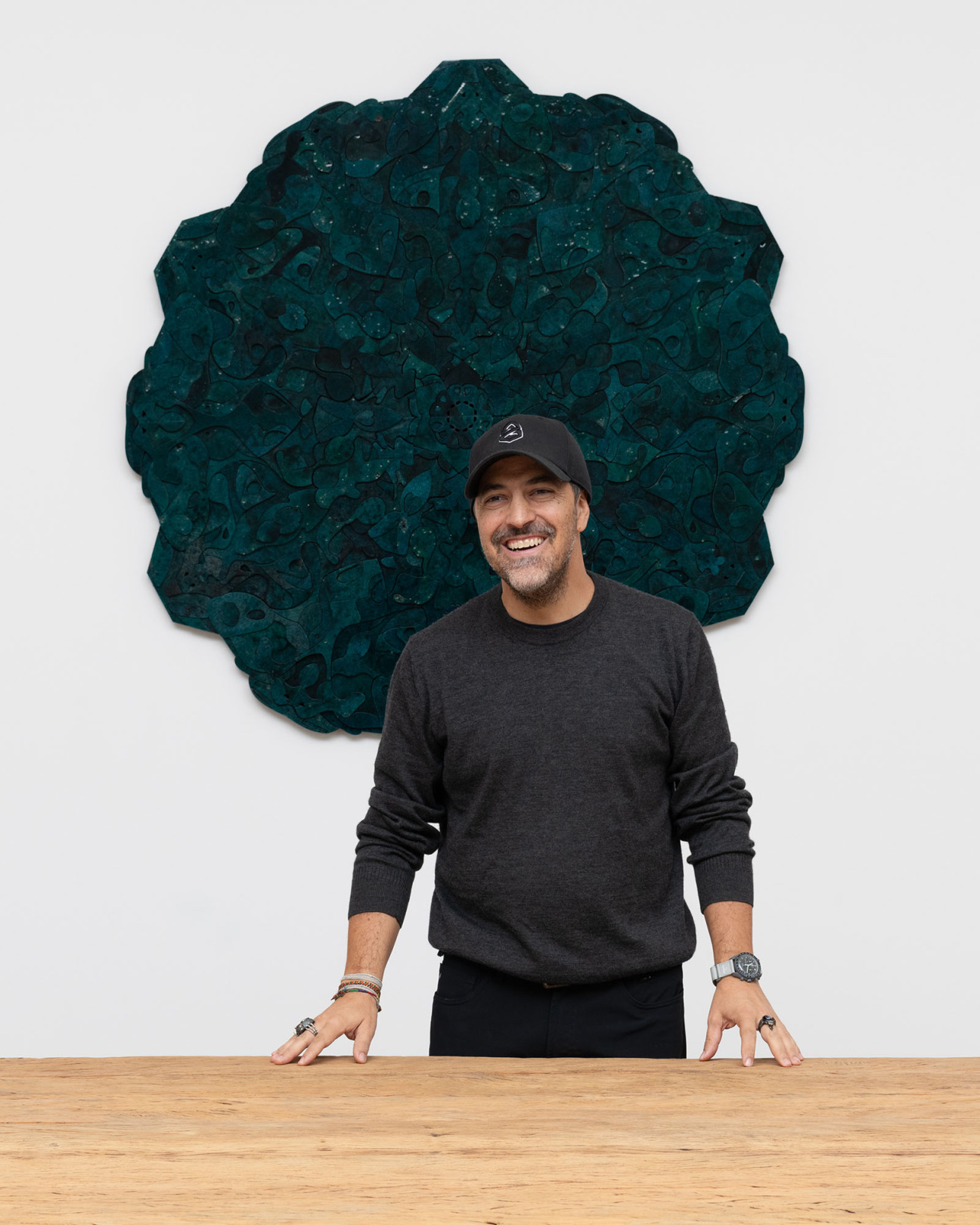 "I am convinced that objects are capable of holding intention and that they also are able to emanate such intention into the spaces they live in and towards the people they interact with," said artist Sami Hayek in a statement for Christie's, the auction house hosting his latest collection of work, "FREQUENCY," at its Los Angeles outpost.
Circular wall sculptures on view represent physical manifestations of Solfeggio Frequencies, a high vibration thought to facilitate a more profound sense of connection to nature and promote wellness. Hayek's geometric tables and the spherical shapes all draw from patterns generated by the 528 Hz frequency when echoed over still water or sand.
It's a line of thought the designer was first drawn to in childhood. "I became very interested in thinking. Where does thinking come from? Because it was certainly not a solid, tangible thing that you can get. But it was very powerful," he remembers. "At that time I couldn't articulate what was happening, but I could recognize that it was something abstract that had a physical effect, and that's really the first time that I started analyzing ... I arrived at the conclusion that frequency is really what is unfolding itself into all reality. I was probably 7 when I realized this."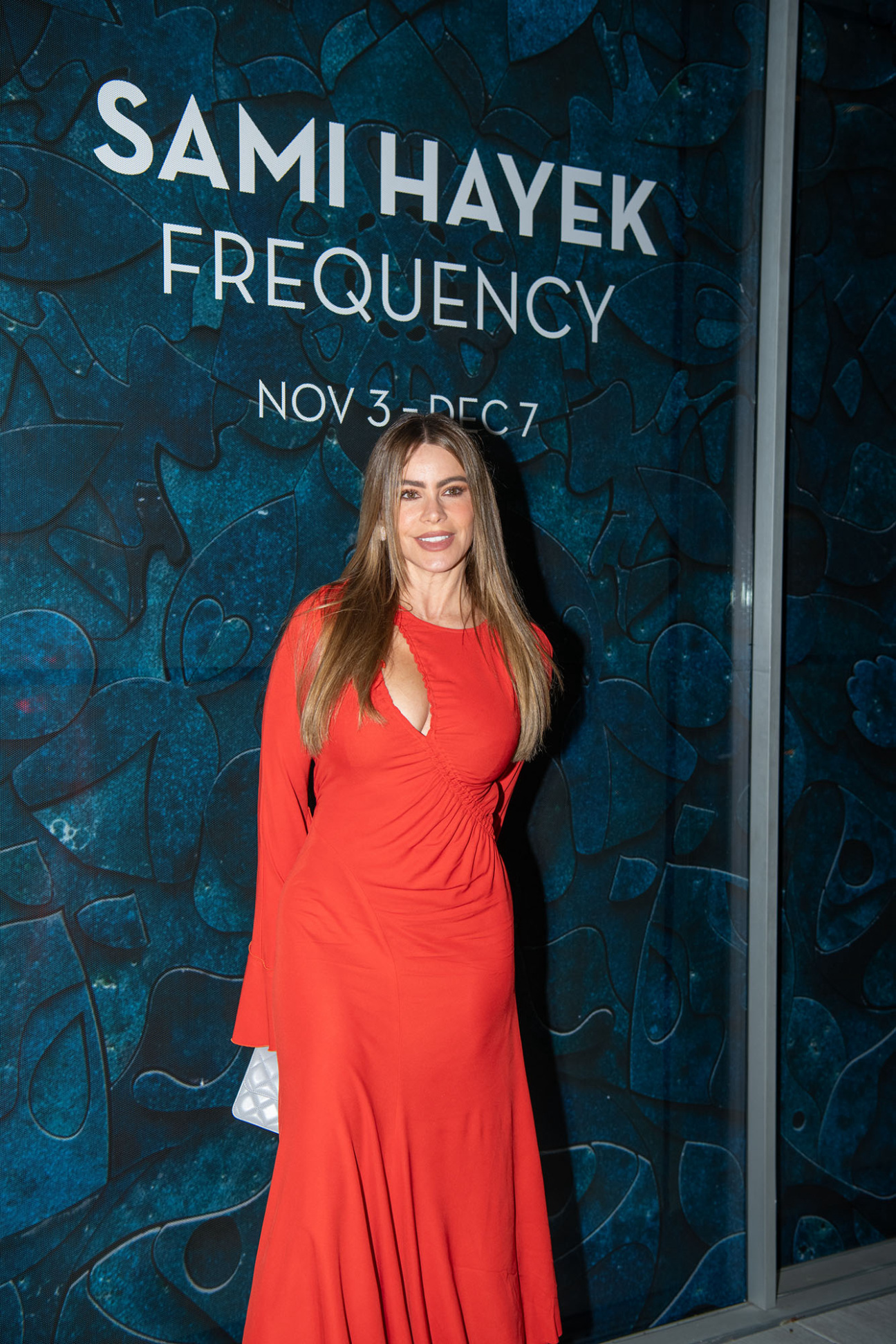 Last night, guests—including Sofia Vergara; Anthony Hopkins; Demi Moore; and the designer's sister, Salma Hayek—gathered at Christie's for a preview of the exhibition, opening today and set to run through Dec. 7, 2023. "I am most excited to have done this show with Christie's where I get to display work reflecting my latest explorations," says Hayek, who has worked for the past two decades across interior design, furniture, and fine art. "Sami has dedicated himself to crafting beautiful and unique design works with the highest level of quality," added Sonya Roth, Christie's deputy chairman, in a statement. "We could not be more excited to share his vision with our clients and community."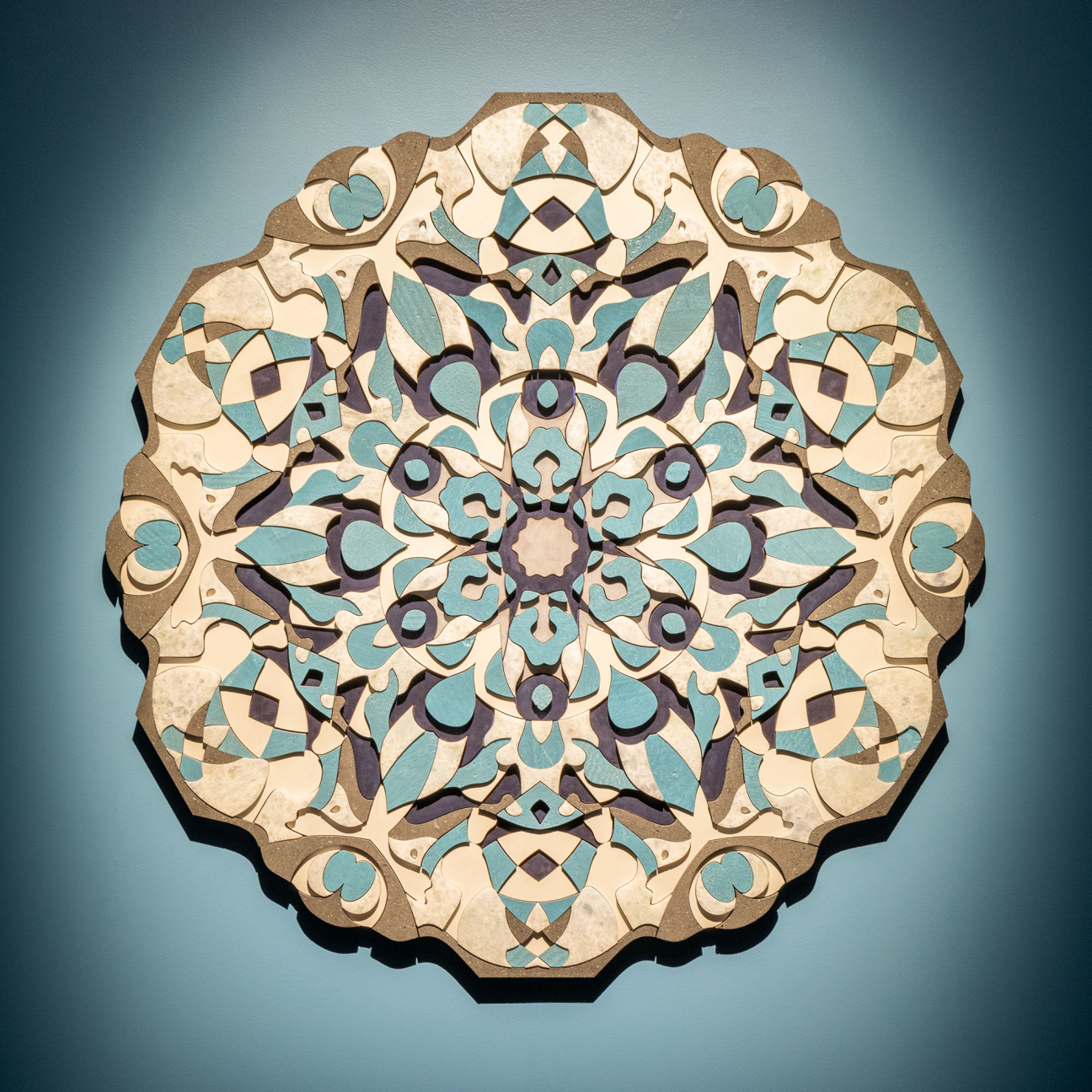 The 528 Hz frequency appears throughout nature; it's the sound of bees flapping their wings. The wall-hanging art on display in "FREQUENCY" is Hayek's way of drawing this influence into the home, and is the most decorative artwork yet from a designer who typically likes to live within the realm of the functional. "My work has always been about ... how to charge objects with intention and specific purposes and mainly to design things and spaces to make people feel a specific way," he explains. "Now the difference is there are sculptures that I've put on the wall. So it is a continuation of the same exploration, of the same exercise to see how much intention I can invest in materials, objects, and spaces. But now it's a different medium. Now it's art."