Colin King has traversed a litany of paths in pursuit of artistic expression. Originally a devotee of dance, King's quest for self-discovery eventually landed him in the realm of design, where he learned to fuse both disciplines into a unique form of expression.
His latest collection, made in collaboration with The Future Perfect, is titled "Variations" and was a long time coming. Almost three years, in fact. The project, which takes its name from a performance series by Merce Cunningham, creates a dance-like narrative between the pieces and the environment, both navigating a shared space. Each element of the collection—which includes an armchair, couch, room divider, lamp, and a number of ceramics—strikes a balance between form and function, creating object that are at once artful and profoundly utilitarian.
David Alhadeff, founder of The Future Perfect, remarked, "There's a lot of talk about 'quiet luxury' these days, and while I find the term to be a little flat, I think it does describe an attitude that defines a very American way of thinking about design—finding opulence in calm and comfort. I think the collection captures this also, playing with scale and form, but in subtle, understated ways."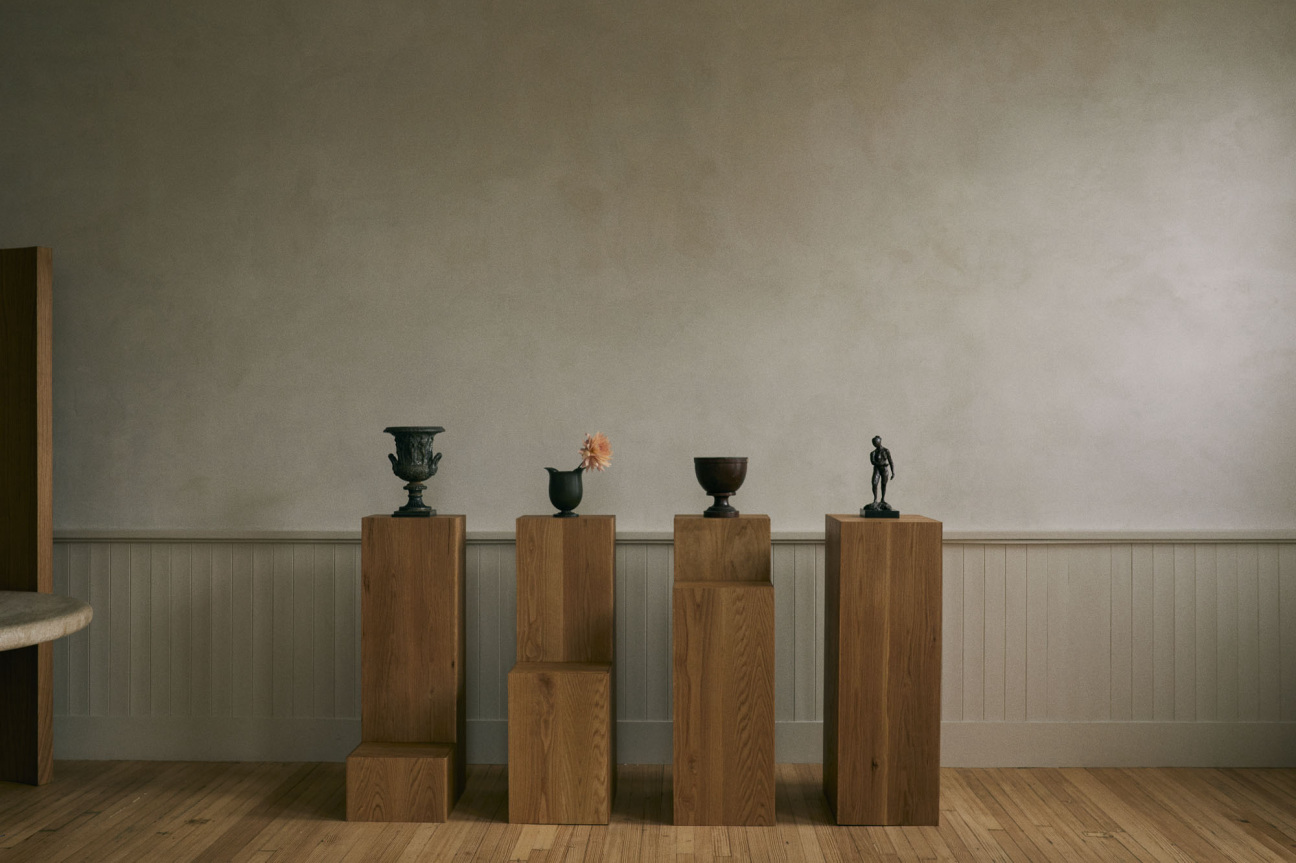 Alhadeff and King first met in 2019 at the opening of The Future Perfect's West Village outpost. Though King is godfather to Alhadeff's son, and has served as the go-to interior stylist on Future Perfect shoots, the new collection marks the first official collaboration between the two friends. "I've learned that good things take time, and great things take a little longer," King says of the winding path that resulted in the collaboration. "There is mutual respect, trust, and curiosity in each other's work. We could both toil and talk about the power of placement for hours."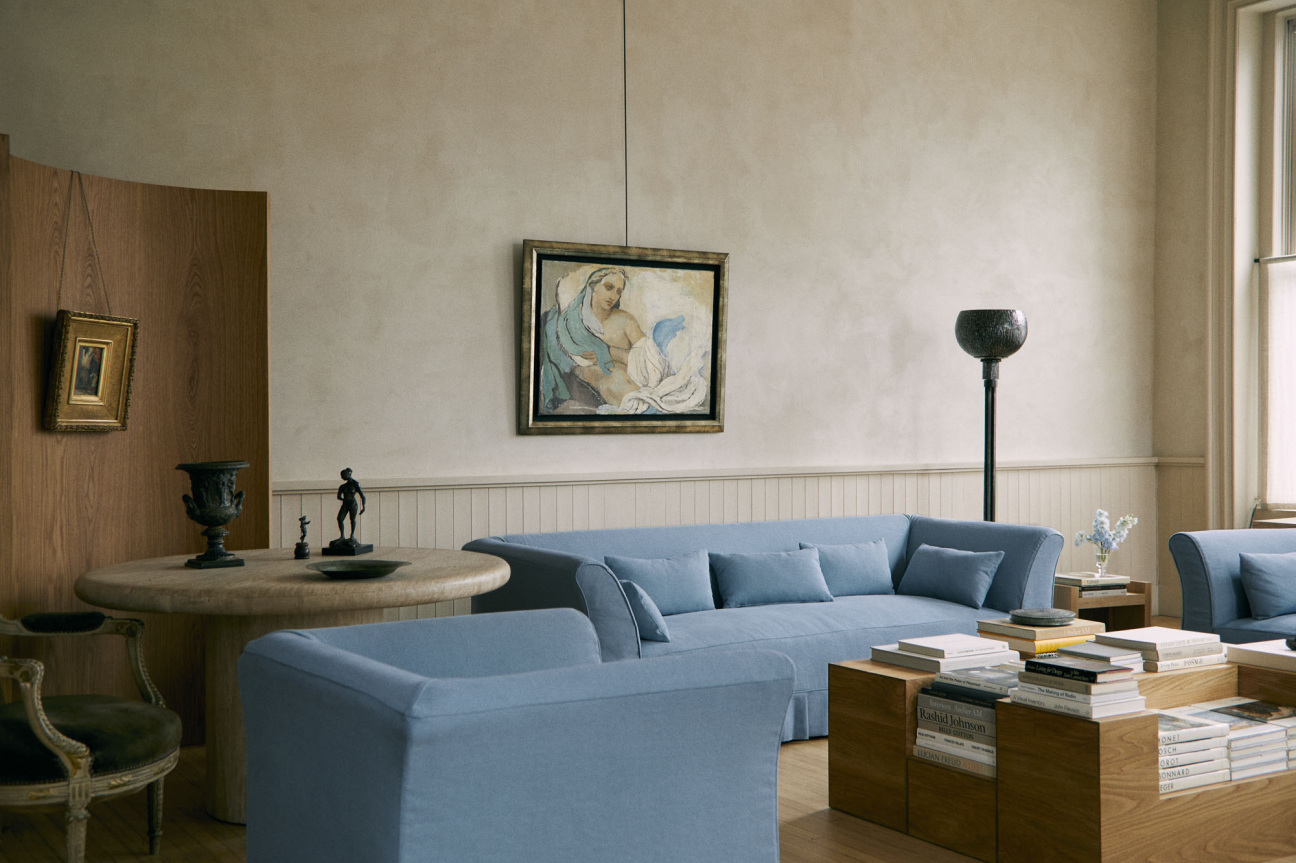 The resulting pieces, currently arranged in King's own Tribeca loft after a debut at The Future Perfect's Goldwyn House in Los Angeles, are complimented by his spare living quarters, occasionally accented by a pop of color, as in the painting of the Madonna and her child. The loft's sleek wood floors set against the sumptuous textures of the collection's ceramics and linens amplify the gentle vitality of King's designs. "The juxtaposition," King explains, "harnesses two parallel yet seemingly contradictory veins of minimalism."
Constantly crediting and drawing from his background as a dancer, the designer enjoys the interplay between shapes and textures. This synergy is apparent to Alhadeff: "[King's] artistry mirrors a dancer's spontaneity, orchestrating a space with a choreography of objects" he says. The pair placed a deliberate emphasis on "sanctuary, elegance, and subtlety," with each piece preserving a sense of simplicity to showcase the inherent beauty of its materials.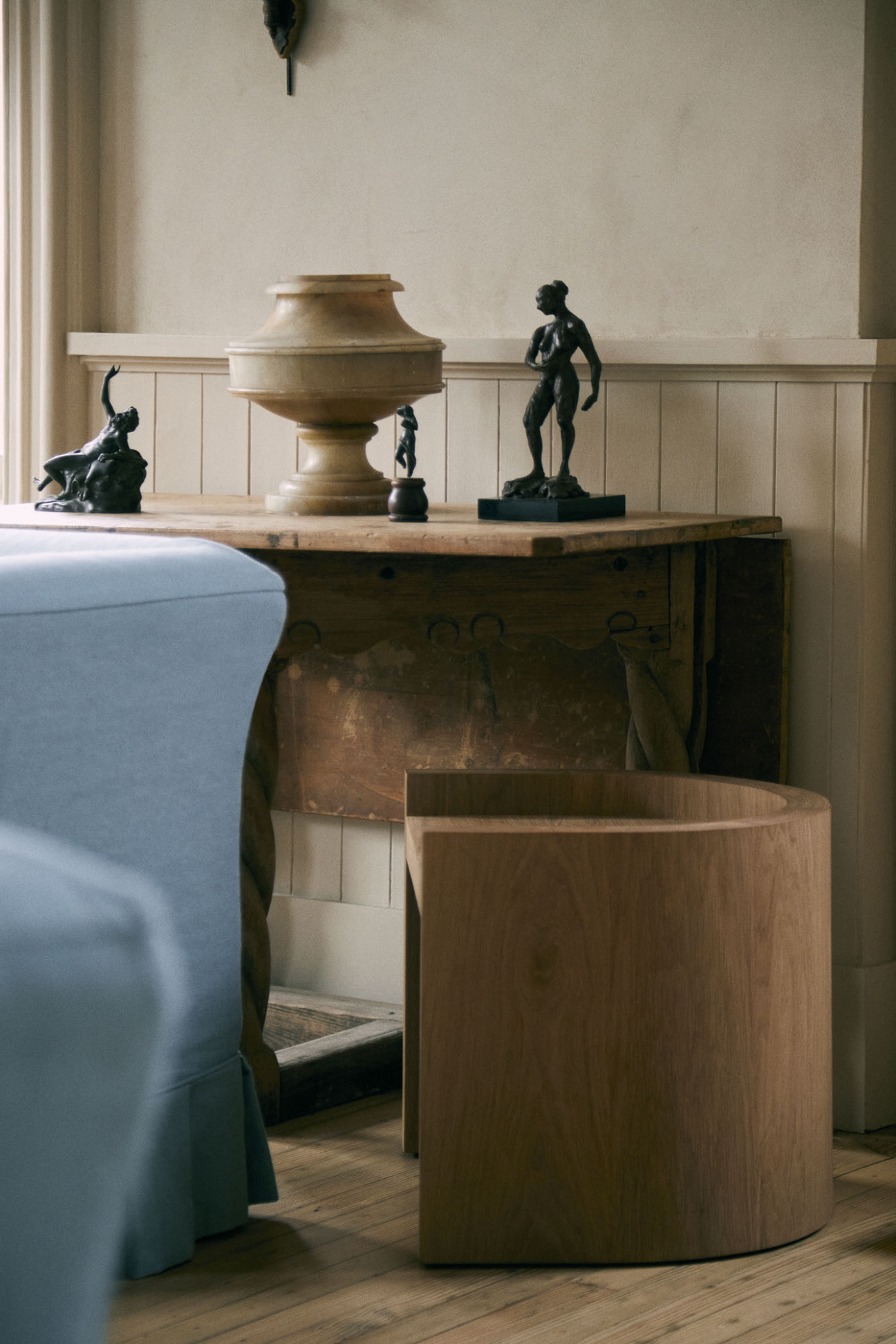 "As a dancer, I learned how to tell stories with no words," says King. "My ballet training impacts my approach to design in every possible way. It's given me my attention to detail, my self-discipline and unwavering dedication, a 'thick skin' and perseverance, creativity on the fly, a desire to never stop learning, humility, and grace."
In essence, "Variations" celebrates the power of serenity. The pieces can be both lived in and admired from a distance. From either perspective, they imbue a space with a sense of ease. As the designer says, "Great design, just like great dance, makes the viewer feel something and see a part of themselves in the work."