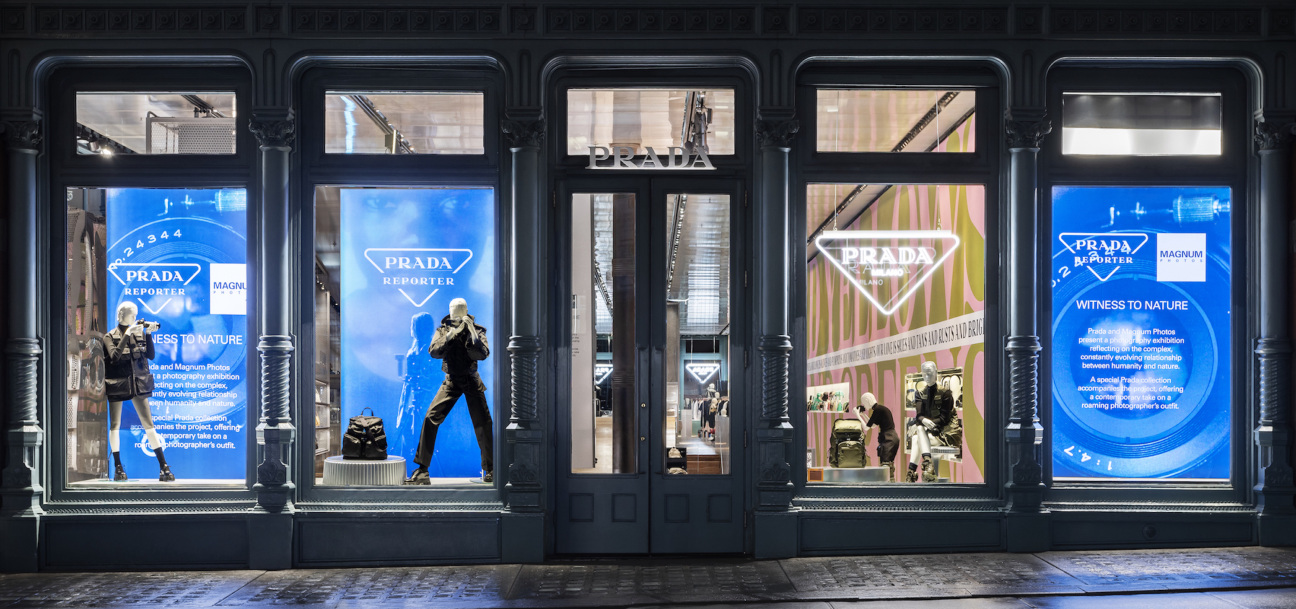 Miuccia Prada has a long history of collaborating with artists—just ask Damien Hirst, with whom the designer has been in creative dialogue for more than 25 years. Over time, the Italian brand has evolved to reflect this interest, sprouting initiatives developed alongside artists and creative thinkers. Its best-known series, Prada Mode, is in the business of realizing pop-up nightclubs designed by artists like Hirst and Martine Syms.
Last week, Prada launched its latest arts-related initiative: Prada Reporter. As the name suggests, Prada Reporter's purview is discovery and exploration, this time through the lens of photography. For the series' first iteration, Prada collaborated with one of photography's most sacred entities: Magnum Photos, the international photography cooperative. Magnum and Prada weeded through the group's extensive network to select 200 images by eight photographers who specialize in exploring the ever-shifting relationship between man and nature.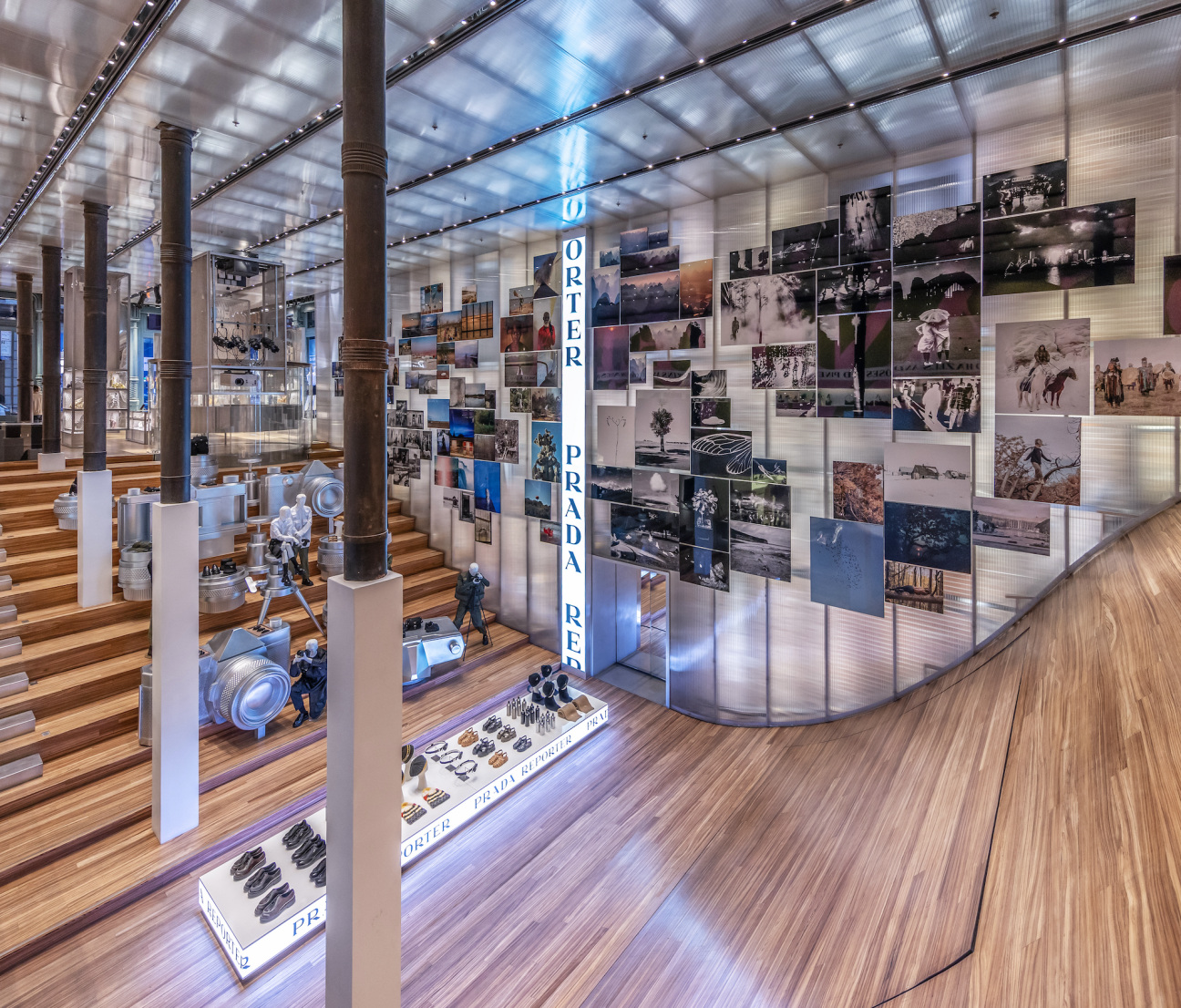 To celebrate Prada Reporter's first iteration, I headed down to the brand's Broadway flagship designed by architect Rem Koolhaas and immediately slid down the shop's iconic half-pipe to get a better look at the massive collage of glowing lightboxes hanging from the street-side wall.
I was immediately confronted by a voice I was familiar with but had never had experienced on such a theatrical scale. It was the work of Alec Soth, contemporary art's most beloved and devoted photobook-maker. Not normally associated with fashion—although he has dabbled—Soth's sensitivity to the unseen corners of America resonated differently when blown up to the industry's dramatic proportions.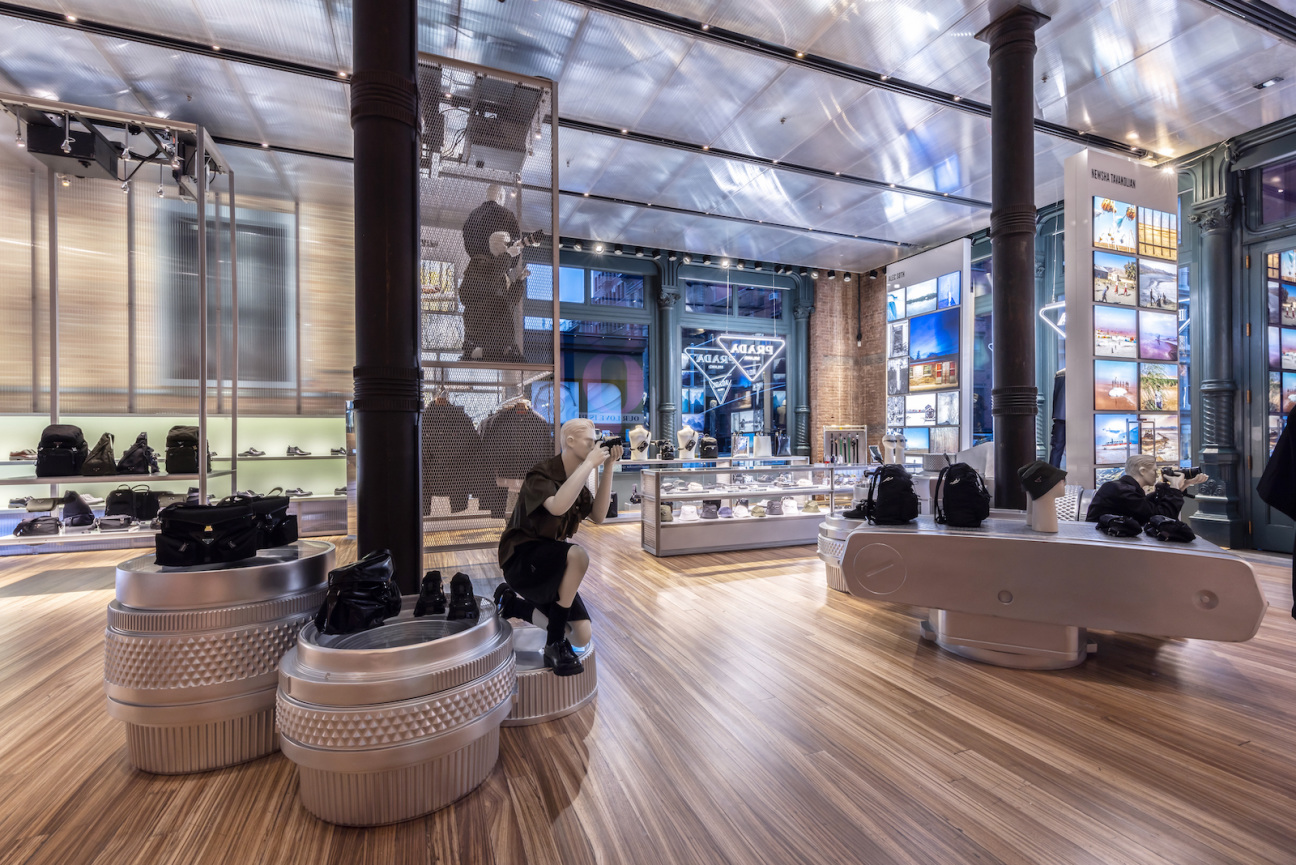 Alongside Soth, the first iteration of Prada Reporter spotlights photographs by the Japanese artist Hiroji Kubota, Spanish lenswoman Cristina García Rodero, and Iranian photojournalist Newsha Tavakolian, among others. The photographers' work is grouped under several themes: community and seclusion, eternal and ephemeral, costumes and cultures, and nature and metropolis. The display, which is accompanied by a collection of photojournalism-inspired accessories and clothes (think: a plethora of pockets), is on view in New York through November 6 after its debut last month in London.
My visit to Prada Broadway also marked the first time I caught myself daydreaming of somewhere else and all the vast stretches of frozen branches and hayfields between there and here. The chill made me wander into the racks looking for a new winter coat.