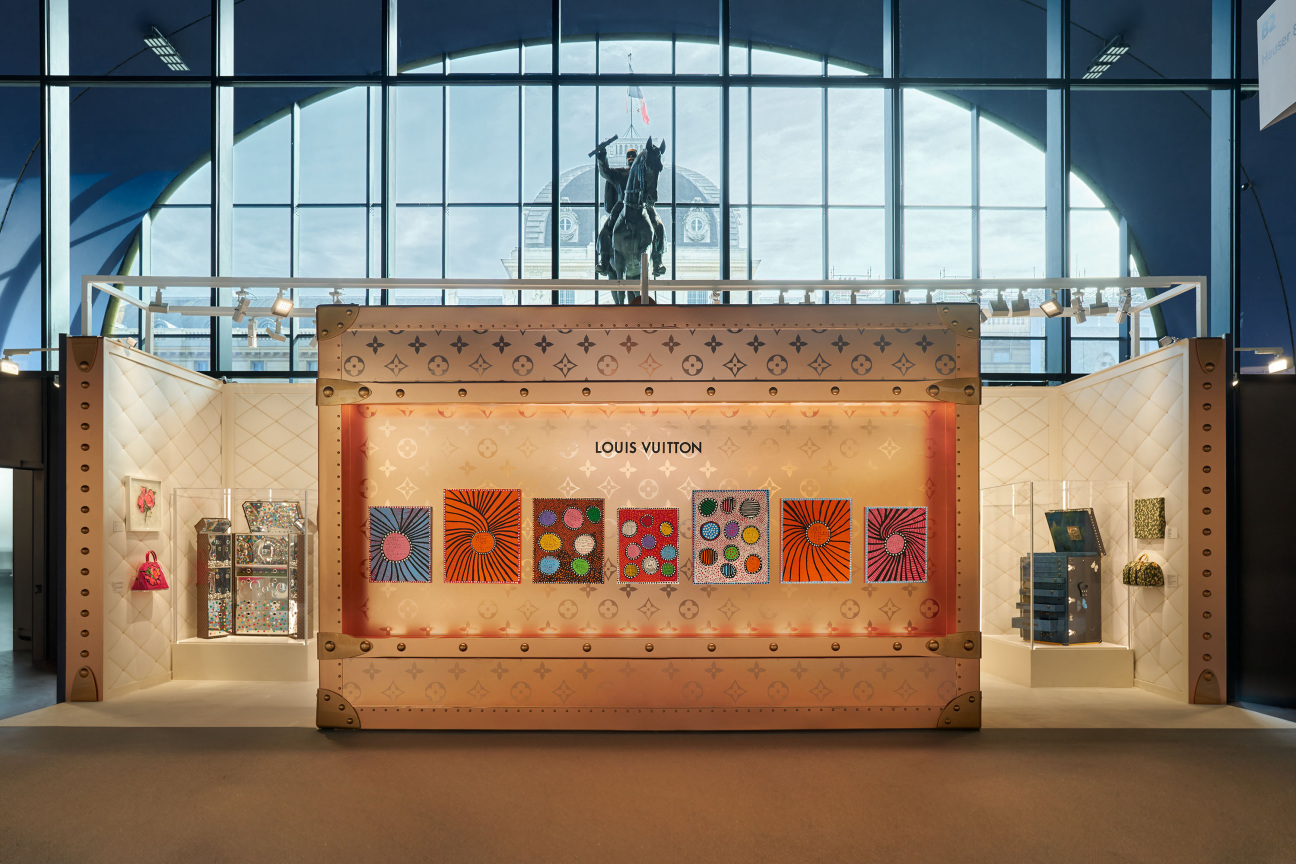 Only the most iconic design objects are reinvented time and time again. The Louis Vuitton trunk, a veritable bellwether for almost two centuries, certainly ranks among them. Getting your hands on the luxury staple is one thing. At this year's Paris+ par Art Basel, the French house levels up and invites attendees to step inside one.
The fair, running from Oct. 20-22 at the Grand Palais Éphémère, boasts a visual feast of works from over 150 international galleries. Among the fray is the event's global associate partner: Louis Vuitton. The Maison unveils a meticulously curated collection that exemplifies the brand's involvement and unwavering dedication to the arts.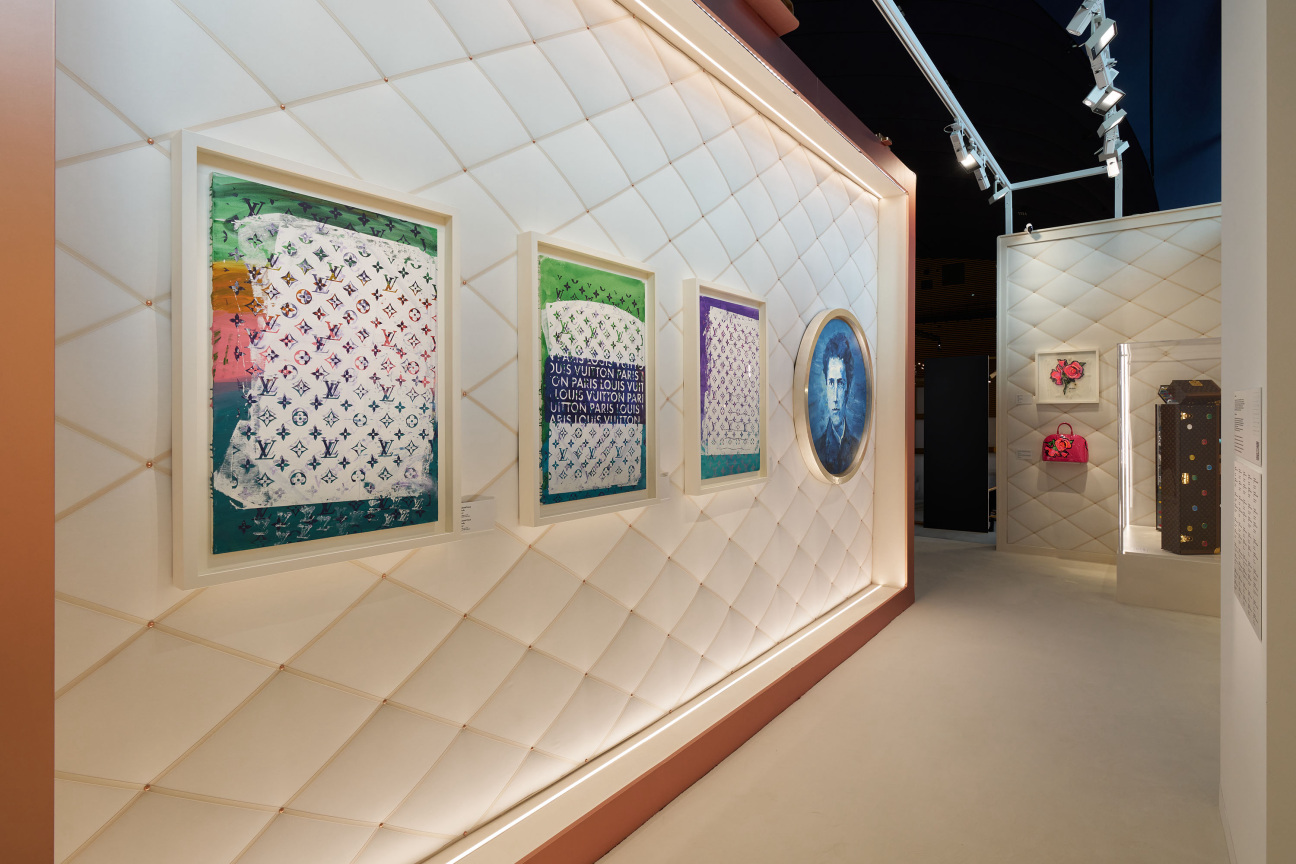 The booth itself was made to resemble the house's newly appointed Creative Director Pharrell Williams's Copper Malle Courrier iteration of the trunk from the Spring/Summer Mens 2024 collection. Inside, an impressive array of the brand's artistic collaborations are arranged. Archival treasures, such as an original trunk commissioned by Henri Matisse in 1909, sit alongside a branded skateboard by Stephen Sprouse and a Van Gogh-inspired scarf by Jeff Koons.
Paintings by artists Richard Prince, Alex Katz, and Takashi Murakami adorn the walls, as well as an A.I.-assisted work by Refik Anadol. In an homage to their long-standing partnership with Yayoi Kusama—seen across clothing, accessories, and perfume—Louis Vuitton unveils seven of her latest artworks, eloquently titled "Everyday I Pray for Love."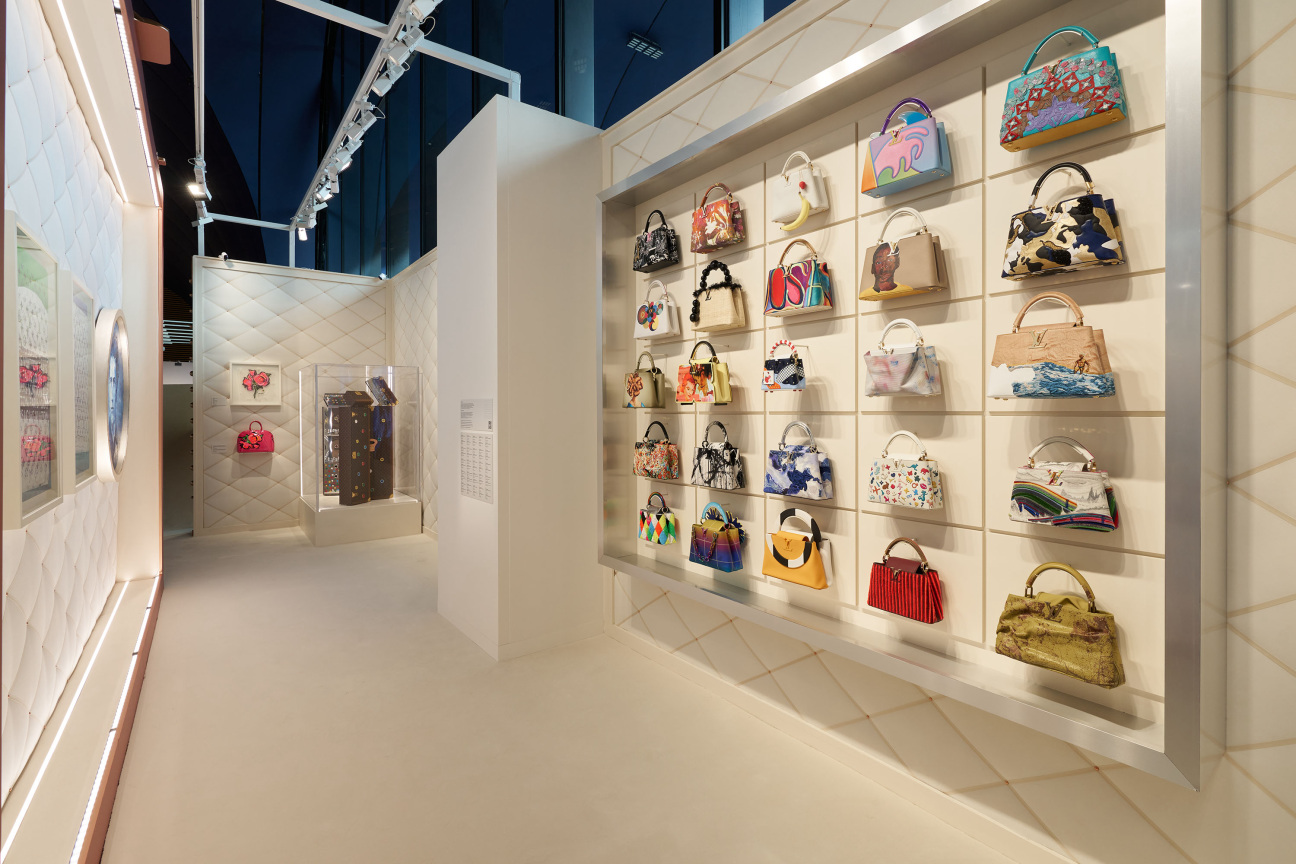 At Paris+ par Art Basel, Louis Vuitton also unveils five new additions to its Artycapucines collection, which has seen designs by a lineup including Donna Huanca, Huang Yuxing, and Vik Muniz. Now, artists Ewa Juszkiewicz, Liza Lou, Tursic & Mille, Ziping Wang, and Billie Zangewa have joined the roster in transforming a blank bag into a unique work of art.
The prized purses are displayed on the wall, like a series of photographs might populate a white cube gallery. For Louis Vuitton, the worlds of fashion and art are not only linked, but inextricably intertwined.