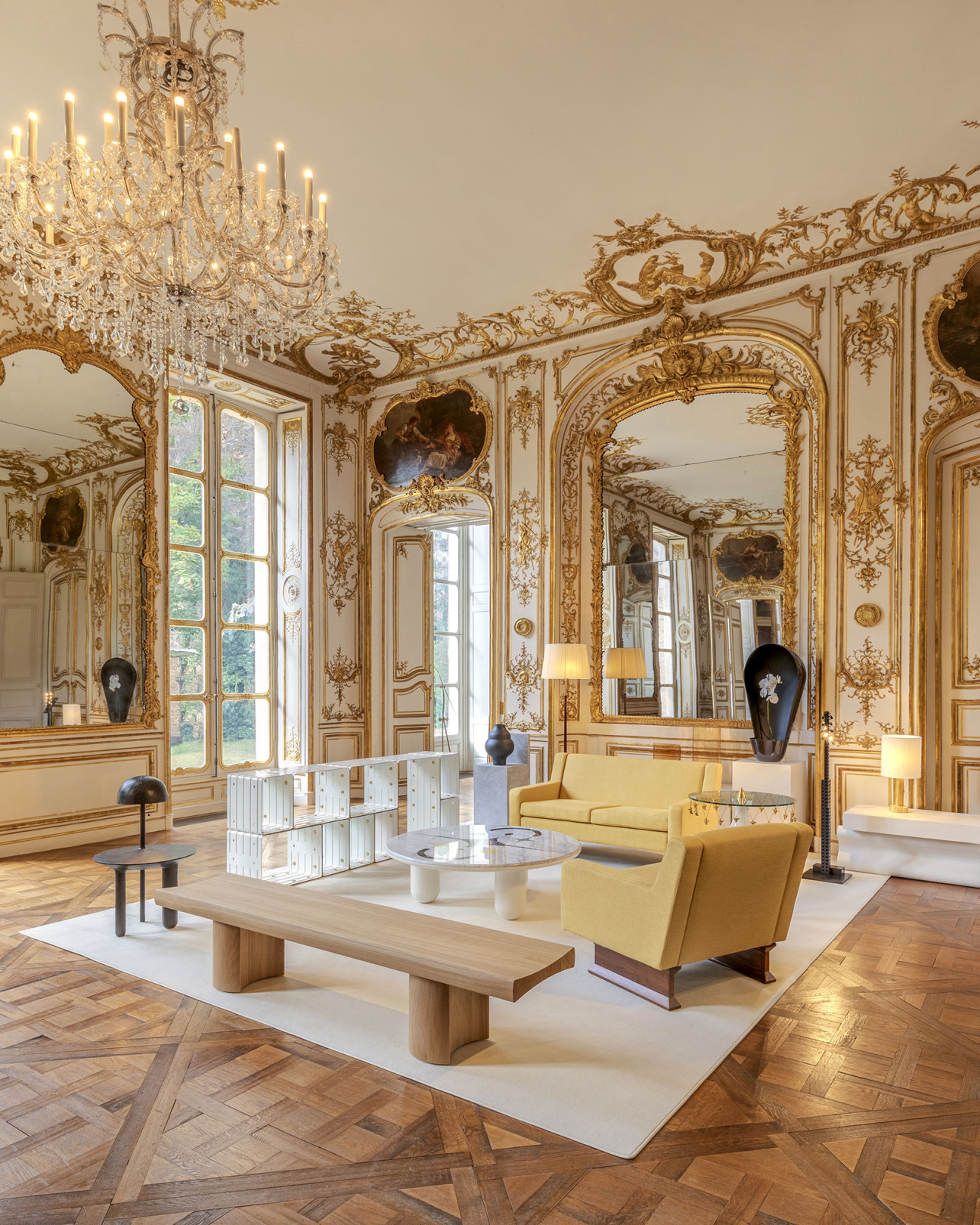 The inaugural Design Miami/ Paris fair opened to the public yesterday in the sumptuous, 18th-century mansion known as L'hôtel de Maisons. Sister fair to Art Basel, it joins the second edition of Paris+ by Art Basel until Oct. 22, shining a global spotlight on the historic design capital, where fashion, design, and the contemporary arts overlap more seamlessly than ever.
"It's a great opportunity for the French art and design market that such heavy-hitters like Art Basel [with Paris+] ... and Design Miami see Paris as a place worthy of such an investment," said Edward Mitterrand. His eponymous gallery won the award for Best Design at Large Presentation for a 1989 bronze outdoor sculpture of a black donkey and cart by Francois-Xavier Lalanne, which sold on day one for 4 million euros.
The nearly life-size sculpture, which can also be used as a planter, faces a verdant garden and courtyard in the historic mansion that once belonged to Karl Lagerfeld, and several generations of the Pozzo di Borgo family before him. The stunning setting, which can be soaked in at an outdoor café erected for the occasion, is sure to attract global travelers, according to Galerie Kreo founder Didier Krzentowski.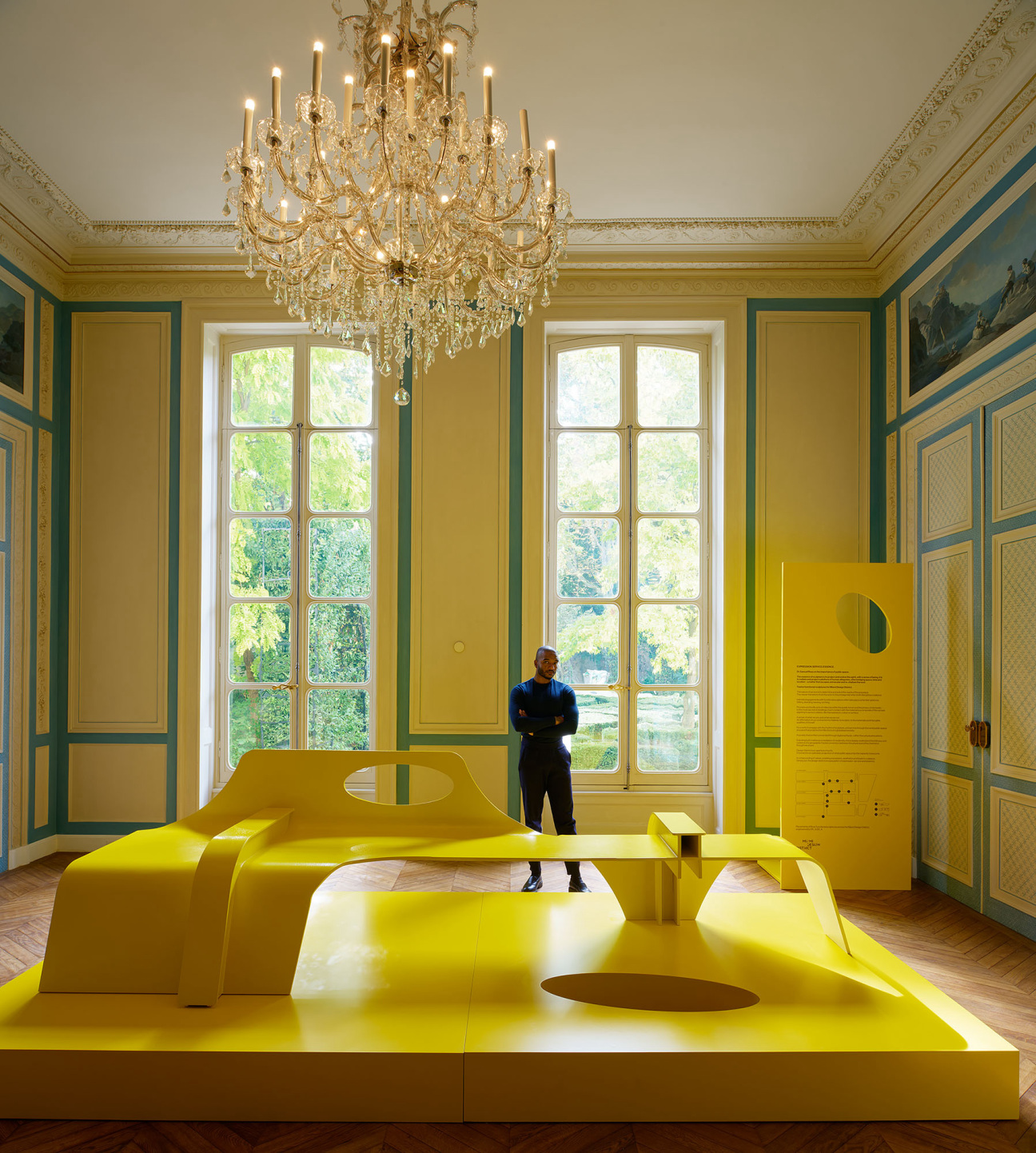 In one of the central, gilded salons, the gallery presented contemporary pieces by Edward Barber and Jay Osgerby, Guillaume Bardet, and François Bauchet, to name a few. Meanwhile, in their Paris gallery, a curated Virgil Abloh exhibition combining the artist's various multimedia works has attracted some 400 fashion and art lovers a day, following a packed opening in September.
In a different vein, a long, yellow steel bench by British designer Samuel Ross lit up one of the period-specific rooms with its minimalist, sculptural form. He created the design from charcoal sketches, India ink, and pencil, before translating it to its final 3D format. In November, the Miami Design District will feature a permanent installation of Ross's benches in public spaces.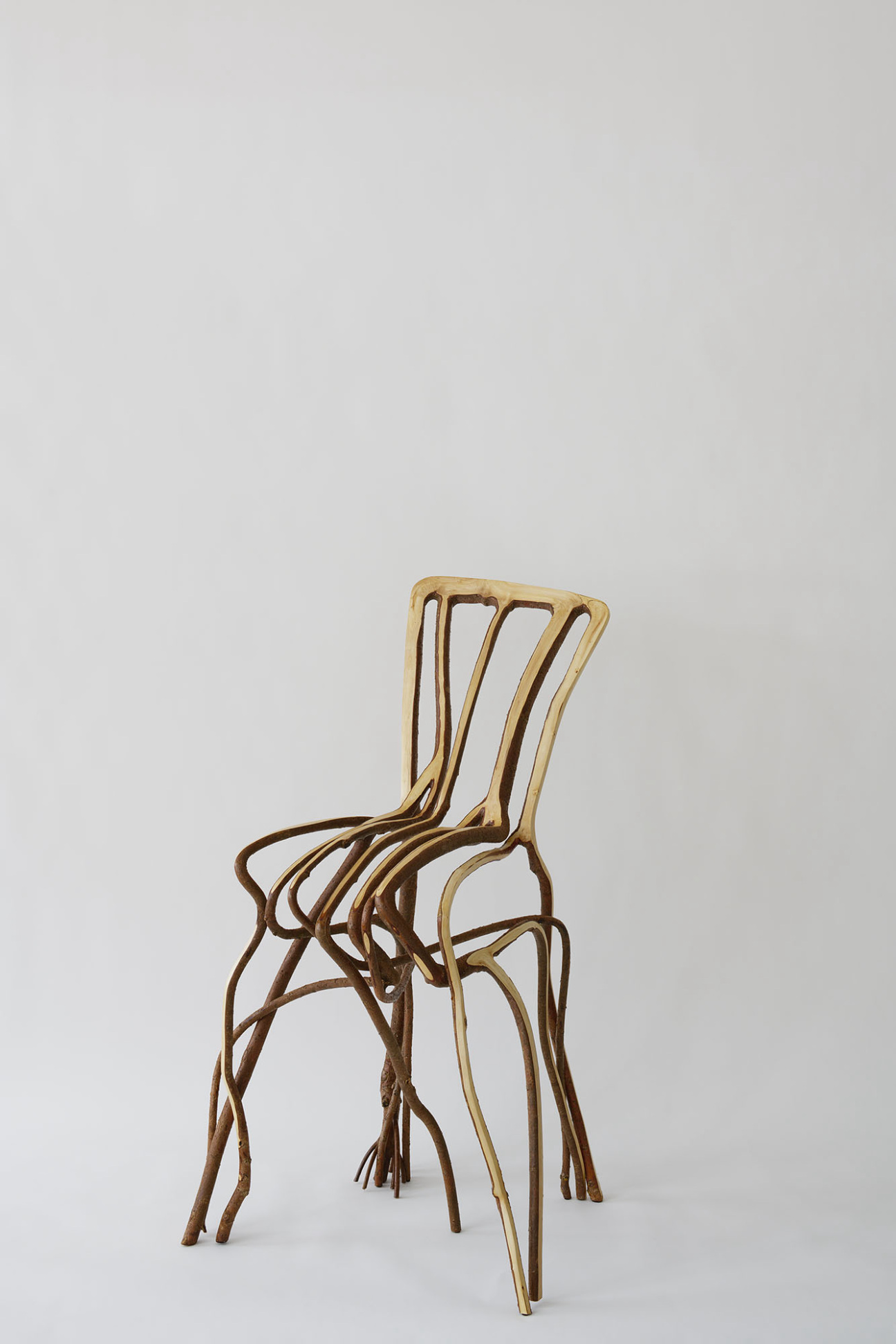 Another must-see highlight can be found at the Sarah Myerscough Gallery, which won Best Contemporary Work for a chair sculpture by Full Grown, the U.K.-based studio of Alice and Gavin Munro. They use "ancient techniques" to manipulate trees to grow in various furniture and everyday objects.
The award-winning piece is made of willow and is not meant to be used. Its branches undulate into a chair-like form, but also seem to be sprouting from the earth. The work "is part of a utopian idea that one day, we can grow our own furniture," said the gallery's senior director, Freya McLeavy.
About coming to Design Miami/ Paris right after participating in London's PAD design fair, she added: "We had a fantastic time at PAD, and it feels like a great energy here this week, so we're hoping to make the most of both places."