In a moment where we are producing more content than meaning and copy comes before originals, Louis Vuitton menswear artistic director Virgil Abloh decided to send a search party deep into the archives of oral history to remember something real. He arrived at a critical music history kernel: "Amen, Brother," a 1969 B-side track by the Winstons that went on to become one of the most sampled in history thanks to its appearance on DJs BreakBeat Lou and Lenny Roberts's 1986 compilation, Ultimate Breaks and Beats. The Spring Summer 2022 menswear collection that follows pays tribute to the multiverses that sprung out of "Amen, Brother's" originality and other untapped possibilities in instances of Black excellence yet to be recognized by the mainstream. Here, photographer Micaiah Carter honors Abloh's intentions and pushes the idea forward by capturing a series of inspirational friends and creatives.
"For this shoot, I wanted to amplify other Black creatives who are doing their own thing—but who also aren't afraid of pushing gender paradigms," says Carter, who co-cast and photographed the models in the collection. "When casting the models, I wanted to break barriers in how Black men are perceived and explore authenticity within our community."
The collection, now available in Louis Vuitton stores worldwide—including the brand's new store in Miami—is a reflection of all these elements: pride, resilience, gender fluidity and the nuances of Black identity.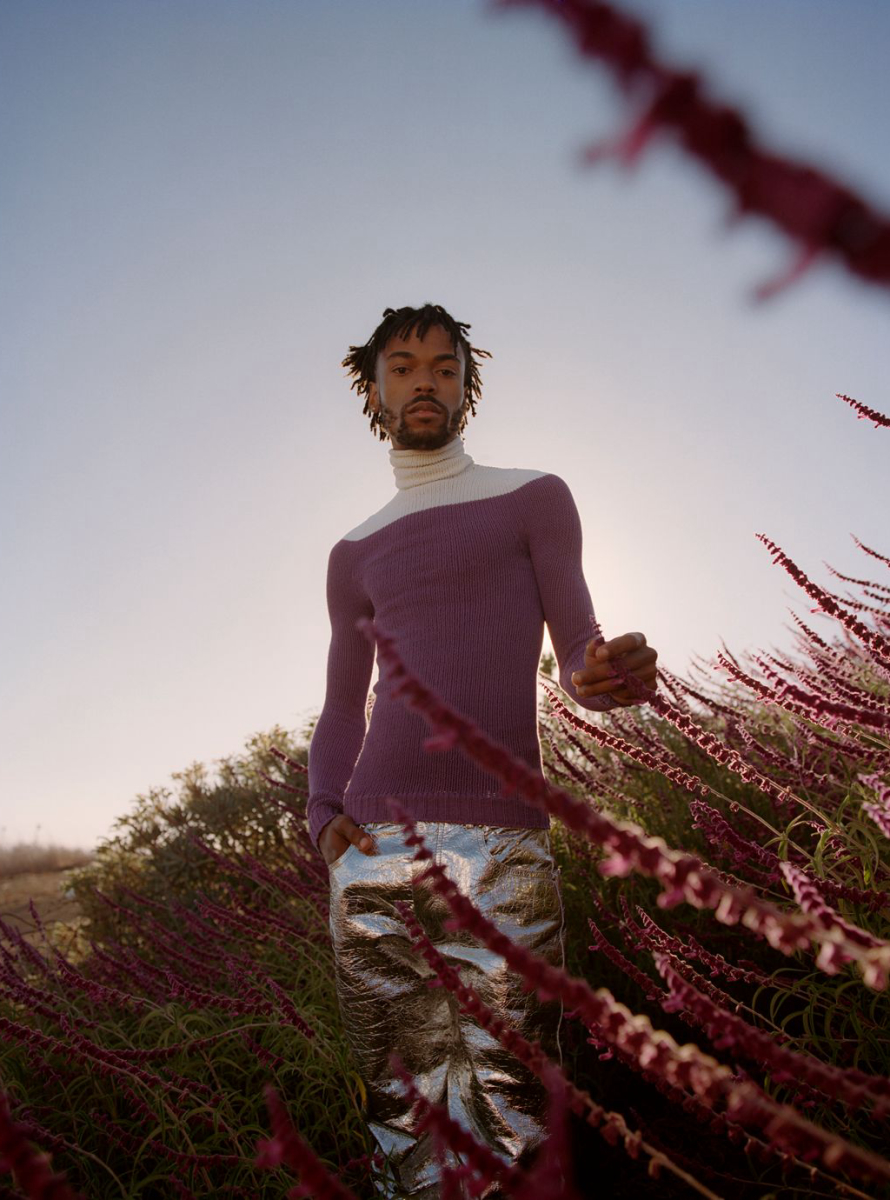 Denzel Golatt
Photographer Denzel Golatt humbly describes his creative process as "simple," but the final result is anything but that. The self-taught talent started his photography journey in high school doing seniorportraits and other events.Fast-forward to the present day and his imagery is crisp and toys with color balance, texture and lighting to reveal compelling images of people in his sphere of influence. "When I shoot, I often buildoff of the person I'm photographing; I try to capture my subjects in a vulnerable and grounded light while also embracing their authenticity," Golatt says about his technique, which often highlights thebeauty of Black existence. "Moving from the Bay Area to North Dallas I was the only Black person inmy elementary school, which shaped the way I viewed myself and sparked a need for more inclusivity. Creativity has become a superpower to uplift my family and community."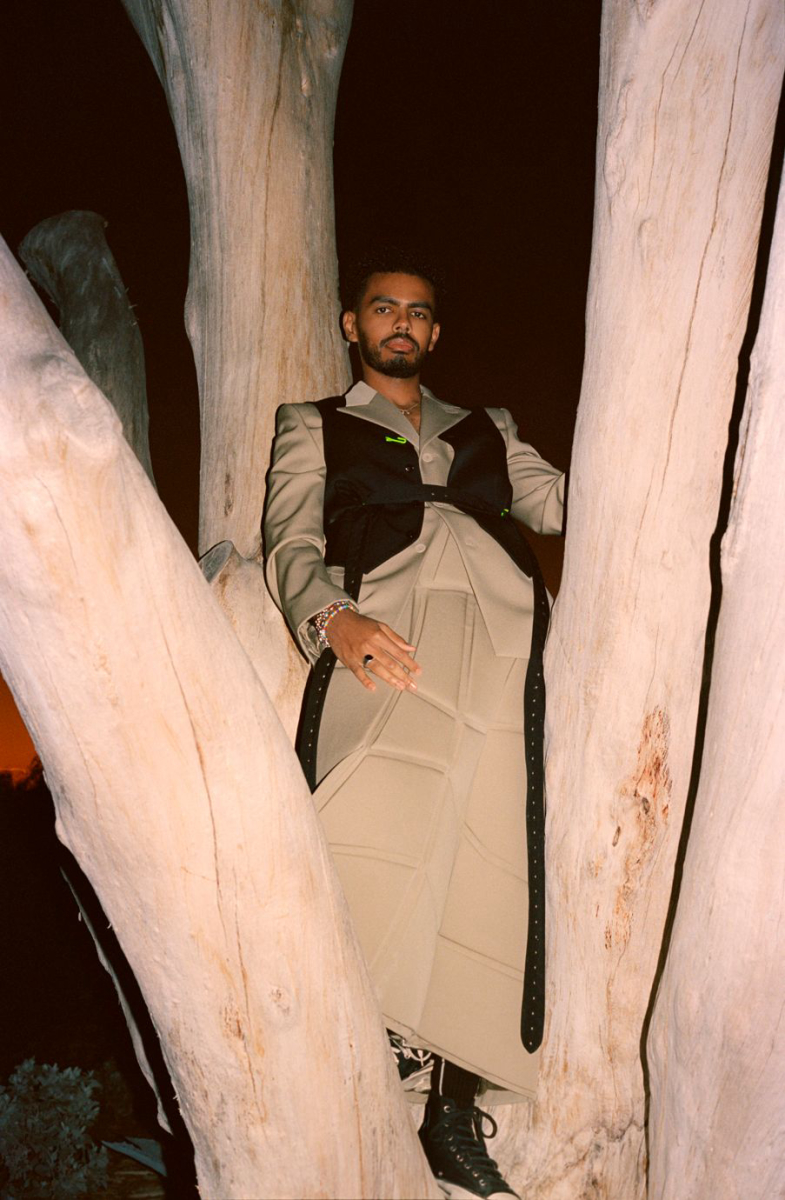 Kohshin Finley
Safe spaces where organic, casual conversations can take place are the starting point of Kohshin Finley's work that intertwines black, white, and grey brush strokes into large-scale portraits. "Our conversations being grounded in that type of meditative environment allow for honest conversation that influence the painting, steer the painting, and become a substantive and integral part of my practice," the 31-year-old artist says. When studying the work of the Los Angeles-born and bred talent you'll notice that there's a sense of pride in the sitters—it's intentional. "Not only is Black and Brown visibility a cornerstone of my practice, but turning that visibility into legacy is also paramount." He adds, "It is my duty as an architect of imagery, who creates portraits of my friends and greater community, to create honest and inspiring images for the world to see. I can't control what other people create or how they consume, but what I can control is my own pinpointed efforts. My own efforts to ensure that the image that is being consumed is not just an image of someone who is Black or Brown, but more importantly of someone who is wholly themselves." Finley's work is currently on show in the Los Angeles County Museum of Art's "Black American Portraits" exhibition, until April 2022.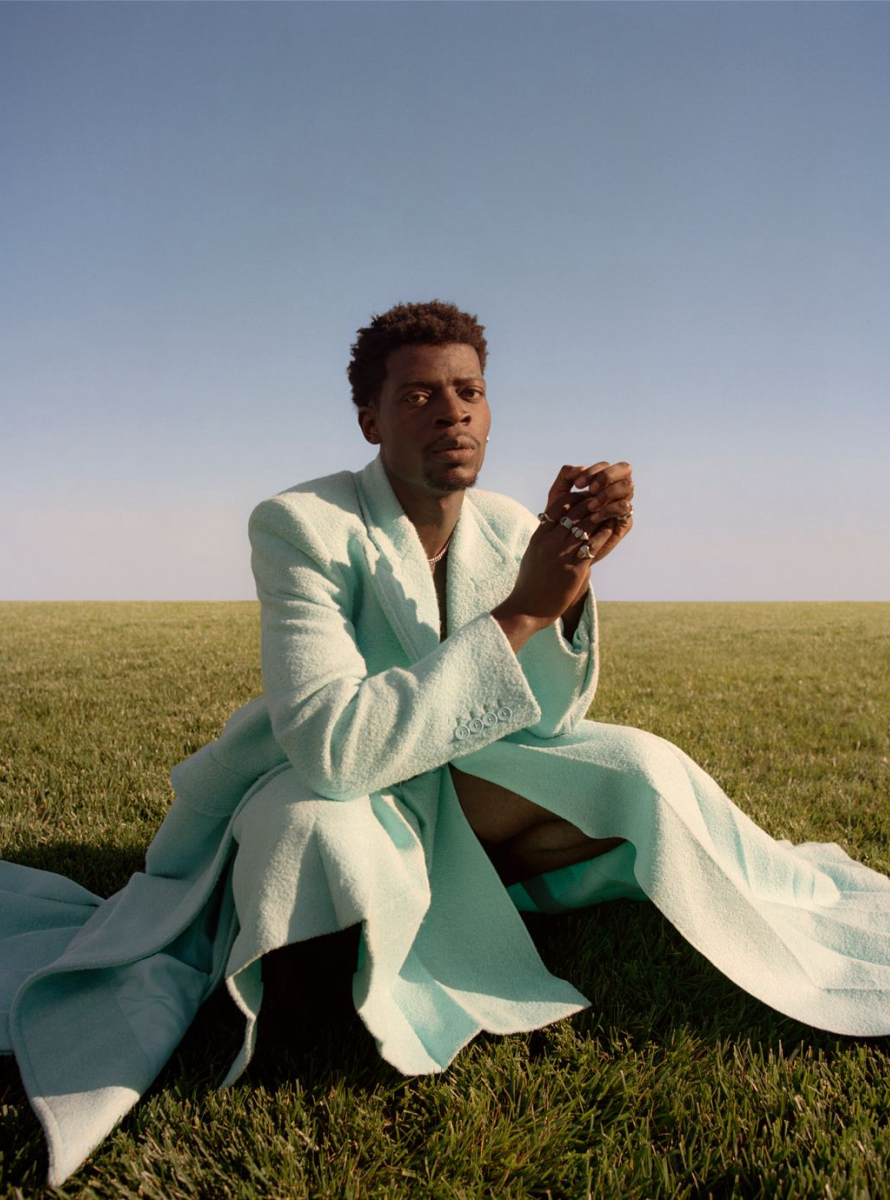 Fabe Robinson
At six-foot-two with buttery smooth skin and chiseled cheekbones, Fabe Robinson looks like he belongs on a runway or in a major fashion campaign. It's undeniable that he's a model. But before he was posing for brands like Puma and Yeezy, he attended Cornell University and would go on to work on Wall Street. As a child growing up in Harlem, the 29-year-old never imagined now being in an industry where one has to be super visible and in rooms with global taste makers. "Modeling has evolved my perception ofthe world and opened up doors for me to show what's actually possible," he says. "Never in a million years did I think I'd meet some of the people I've met and get to experience life at that level. It has given me the drive to continue, although we all get moments when we want to throw in the towel and trysomething else." He adds, "That would be second to seeing my face on billboards plastered around theworld and having people send pictures of them to me, which is truly a rewarding feeling." Based in Los Angeles, Robinson has expanded his talents beyond modeling and runs Fesh by Fabe, a knitwear line inspired by his Jamaican roots. His plans for next year: release a top-secret project, expand his fashion brand, and "continue creating art through pictures, TV and film."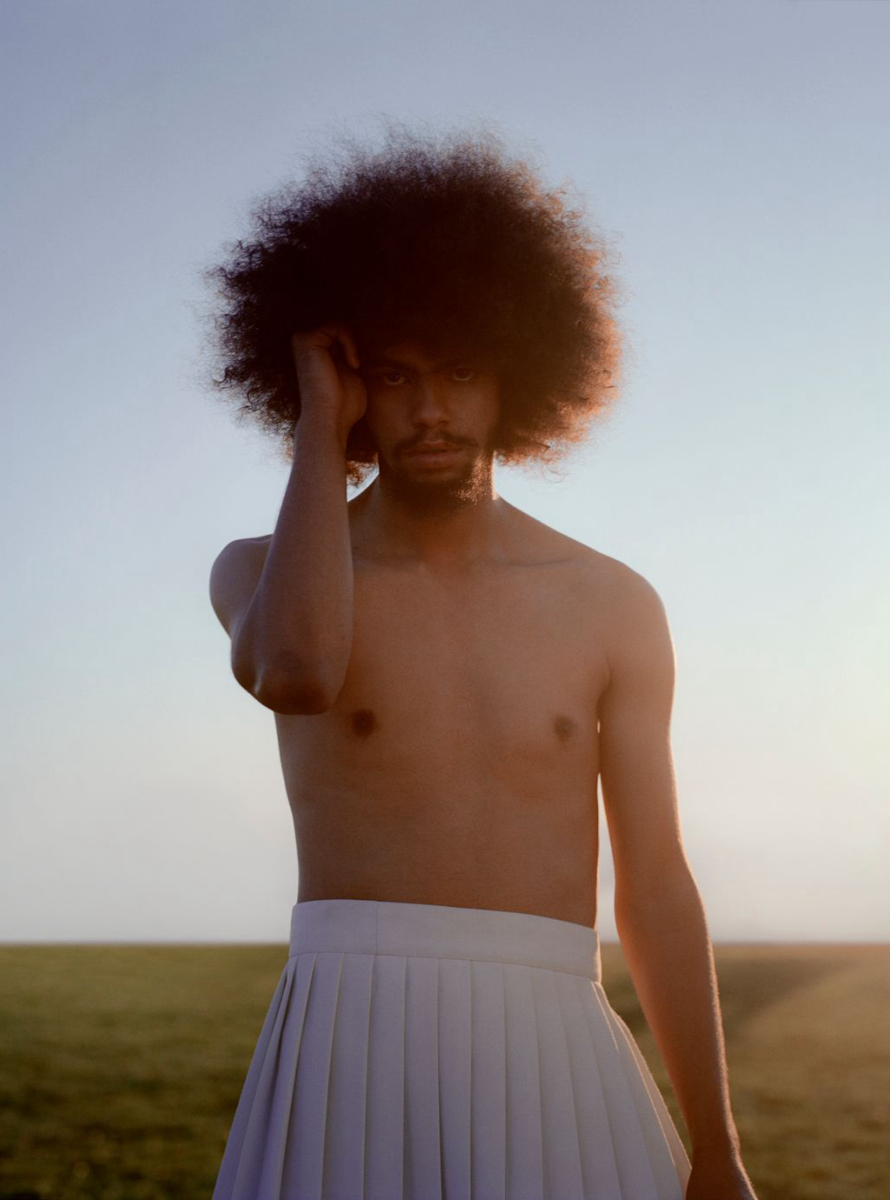 Egypt Craft
There's a power held by good percussionists. With the simple change of tempo, a song's tenor cancompletely morph. It's a talent often associated with white artists, but like most artistic mediums in America, the skill of drumming in live bands was refined by Black legends: like Max Roach and Elvin Jones.Those who practice drumming and love it know how transcendent playing can be. "[My drums are] the tool I use to be able to traverse through the different fields of music in a sense," says 24-year-old model Egypt Craft. "As someone who was a huge metalhead, playing has just opened me up to so many forms of music and broadened my understanding of not just the music but the world because of it." Born in Colorado but raised in Los Angeles, Craft has posed for brands like Band of Outsiders and starred in a Phillip Youmans project, but his first love is probably music. "You'll see the first album from my band Tryptamine," Craft says when asked about next year's goals. "We're already pushing it to the max and have been planning for this year extensively, so look out."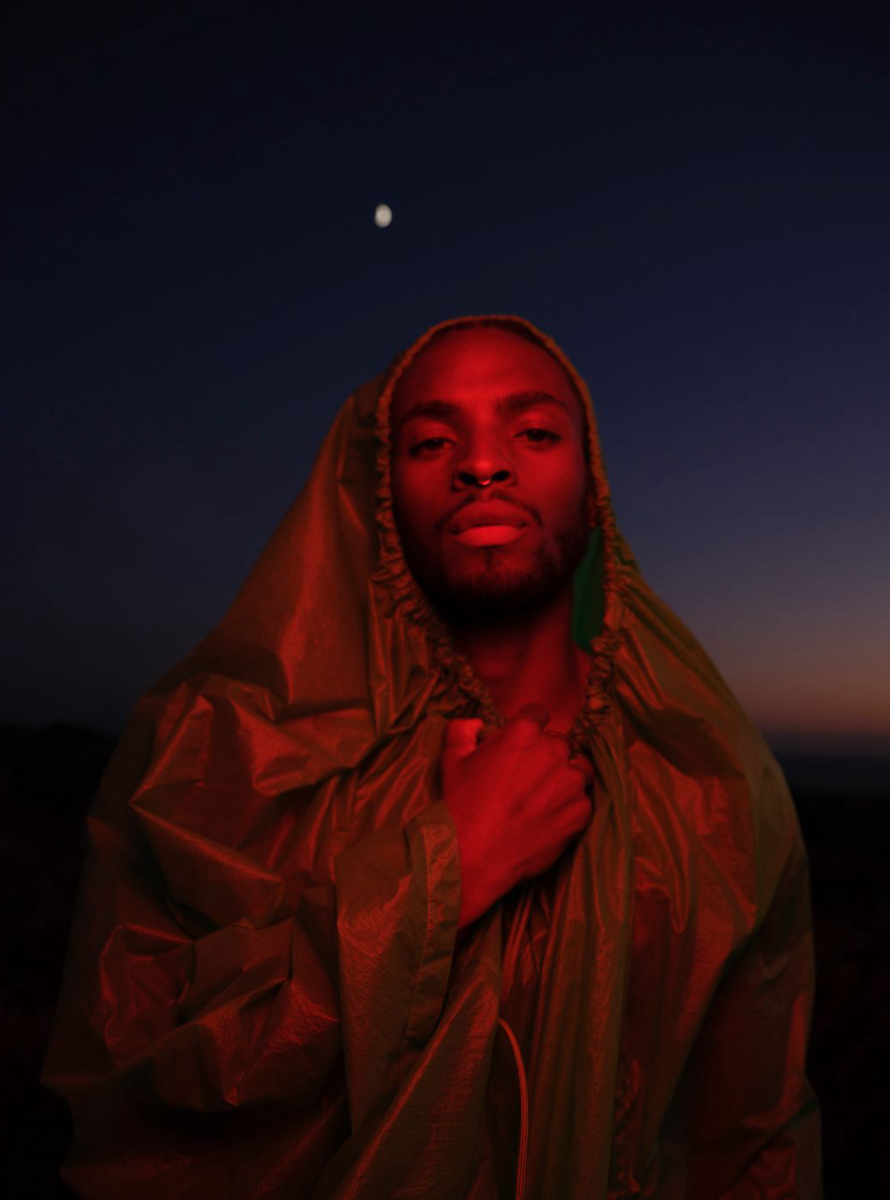 Jared Malik Royal
For 27-year-old director Jared Malik Royal, his work is informed by fresh perspectives of the world. "I think the best inspiration for work comes from living an interesting life," he says. "There's a balance I aim to hit in both personal and commercial work that hinges between artistic expression and subtlestorytelling." Currently based in Brooklyn, Royal was born in Detroit and moved all around the US, but was primarily raised in Texas, where he attended the University of Texas at Austin. His buttery smooth visual storytelling has been commissioned for brands like Nike, Calvin Klein and Outdoor Voices. He's also made Selling Soul, a short film set in the '70s that interrogates the insidious nature of the marketingof unhealthy products to Black consumers. Looking forward, Royal is excited about a photobook that he's adapting for television and more risk-taking projects. "I want to challenge our beliefs and createspace for critical thinking around how we think about love, relationships, and health," he says.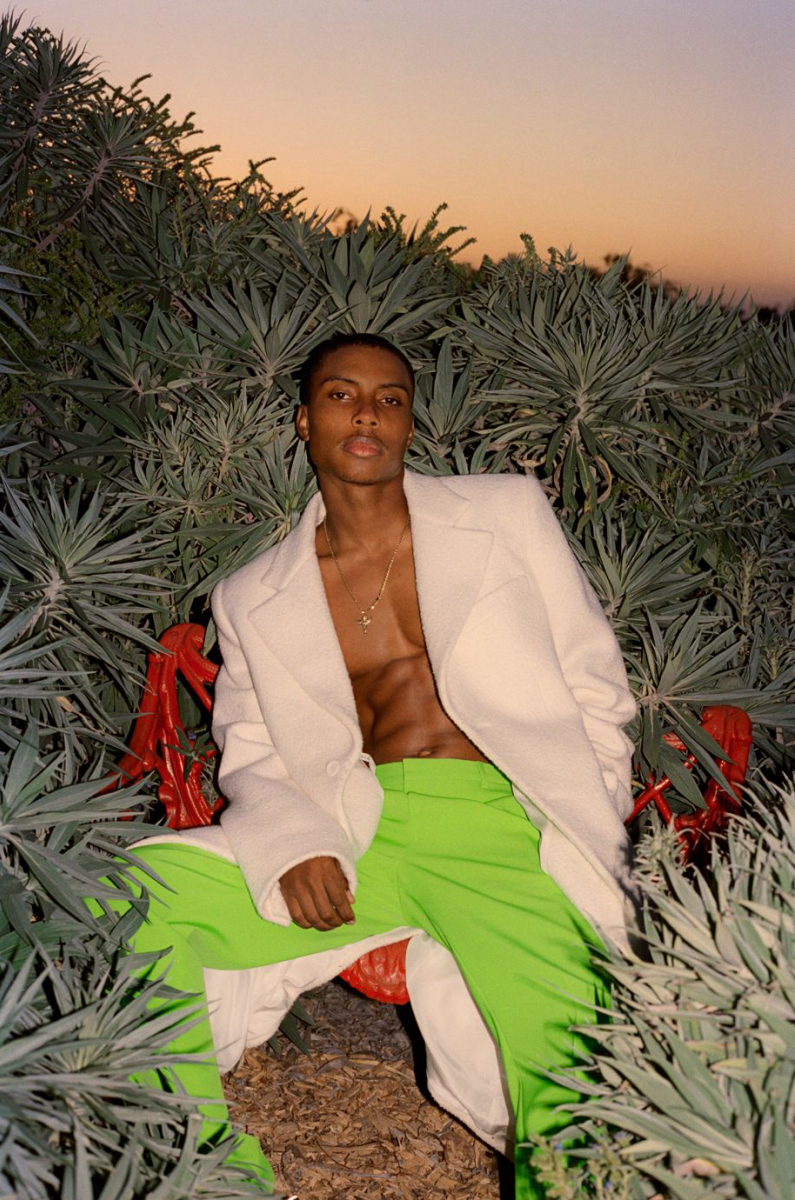 Gilbert Wallace
In reality, like in this shoot—where he appears covered in a vibrant mix of Louis Vuitton puffers—model Gilbert Wallace is playfully exploring his life passions. "I'm rediscovering my creative mediums. I haven't practiced enough to claim them as my own. But it has informed me to always try to tell an honest story," the 28-year-old says. When he's not modeling for streetwear brands like Divinities, Wallace is admiring beautiful cars and decompressing at the beach. Scrolling through his Instagram timeline reveals the life of a young Californian, absorbing nature and flowing with the motions of an ever-evolving city. When asked about the year ahead, Wallace has pretty conventional goals. "Create financial security, self-control over my vices, more prayer/gratitude, practice practice practice, peace with the past, a middle finger to the fear, a humble heart in any space, and God is the greatest."
Created by Cultured for Louis Vuitton Mens.