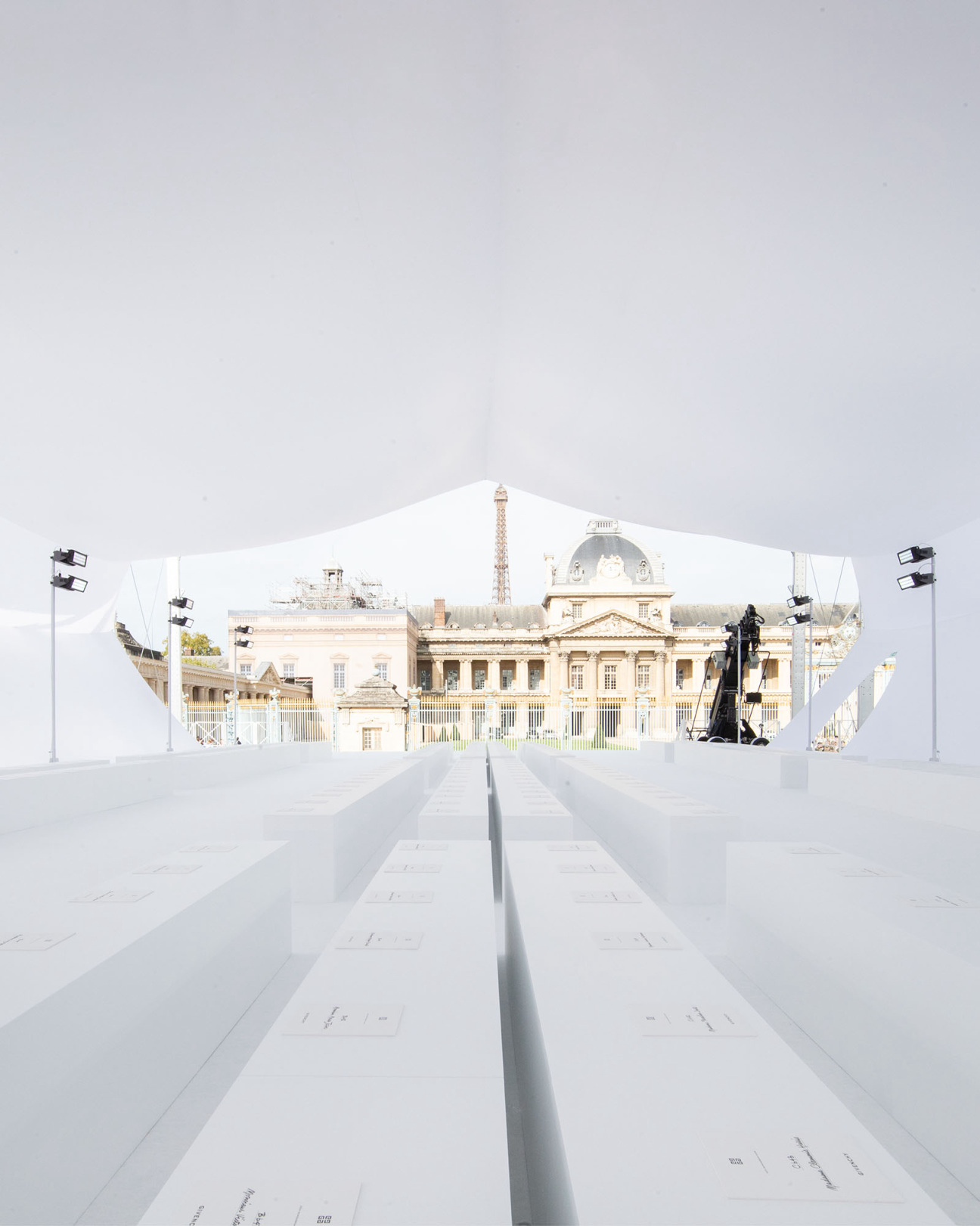 It takes no genius to assert that it's the clothes that make or break a collection. But what elevates a runway show beyond merely "good" or "tasteful," what makes it stand out amongst the barrage of presentations during fashion month, is convincing immersion into the designer's world.
Givenchy's creative director Matthew M. Williams hearkened back to the big-top tents of fashion weeks past for the brand's Spring/Summer 2024 collection. Once a staple of the runway, the cascading white fabric has of late been traded in for industrial warehouses or picturesque gardens. But when timeless elegance is the theme of choice, nods to the classics are a given.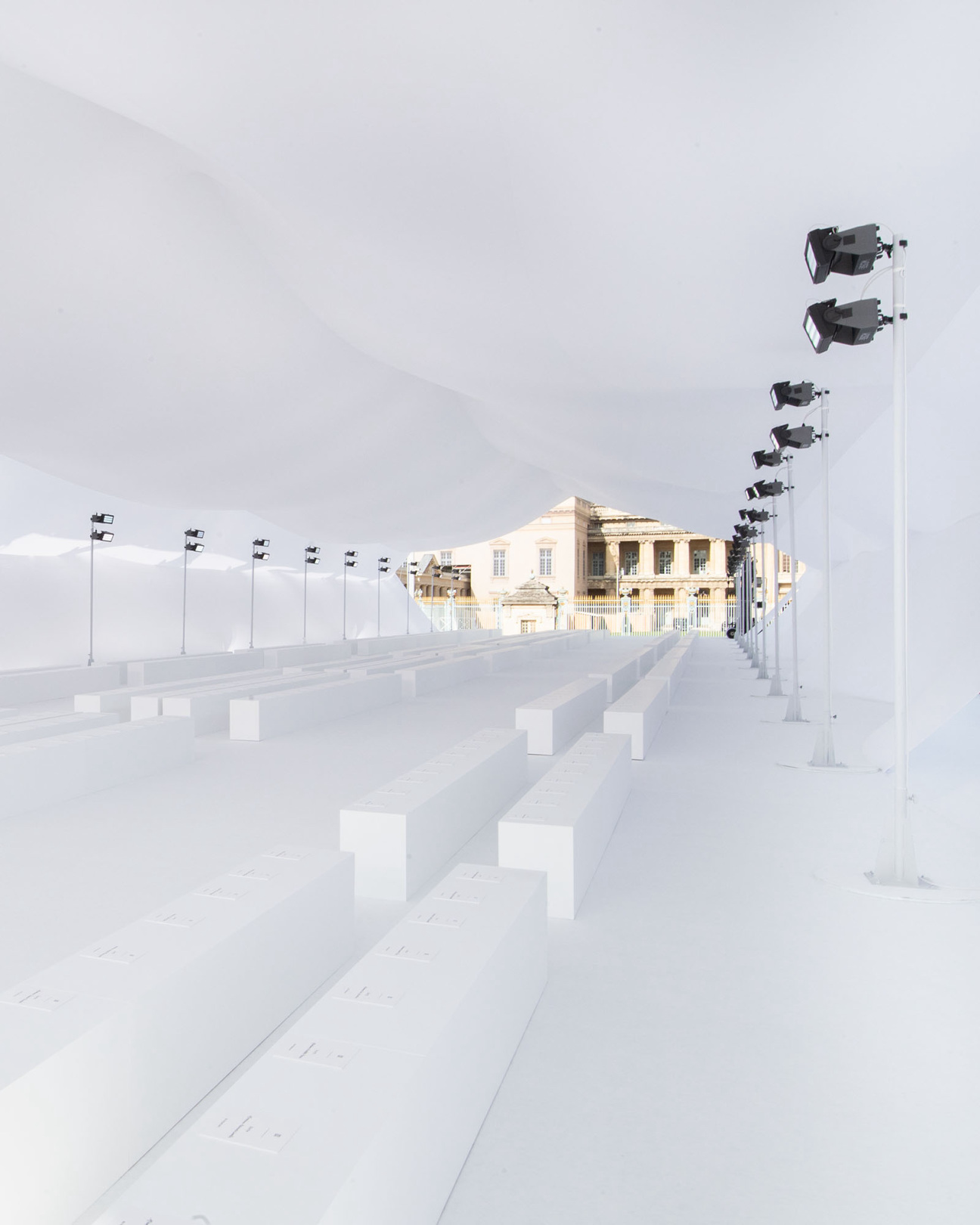 To reconfigure the mold, Williams enlisted Gabriel Calatrava, designer and founder of the Collaborative Architecture Laboratory. The studio, launched in 2016, has experience working on everything from large-scale residences, offices, and parks to small-scale exhibitions, but are newcomers in the fashion world.
With fresh eyes, Calatrava was able to reimagine the tent in its inverted form, with monochromatic fabric hanging off a lightweight steel structure. Inside, guests were given the traditional runway treatment, and packed onto rows of matching white benches. The close proximity and pillowing drapery bordered on cocoon-like.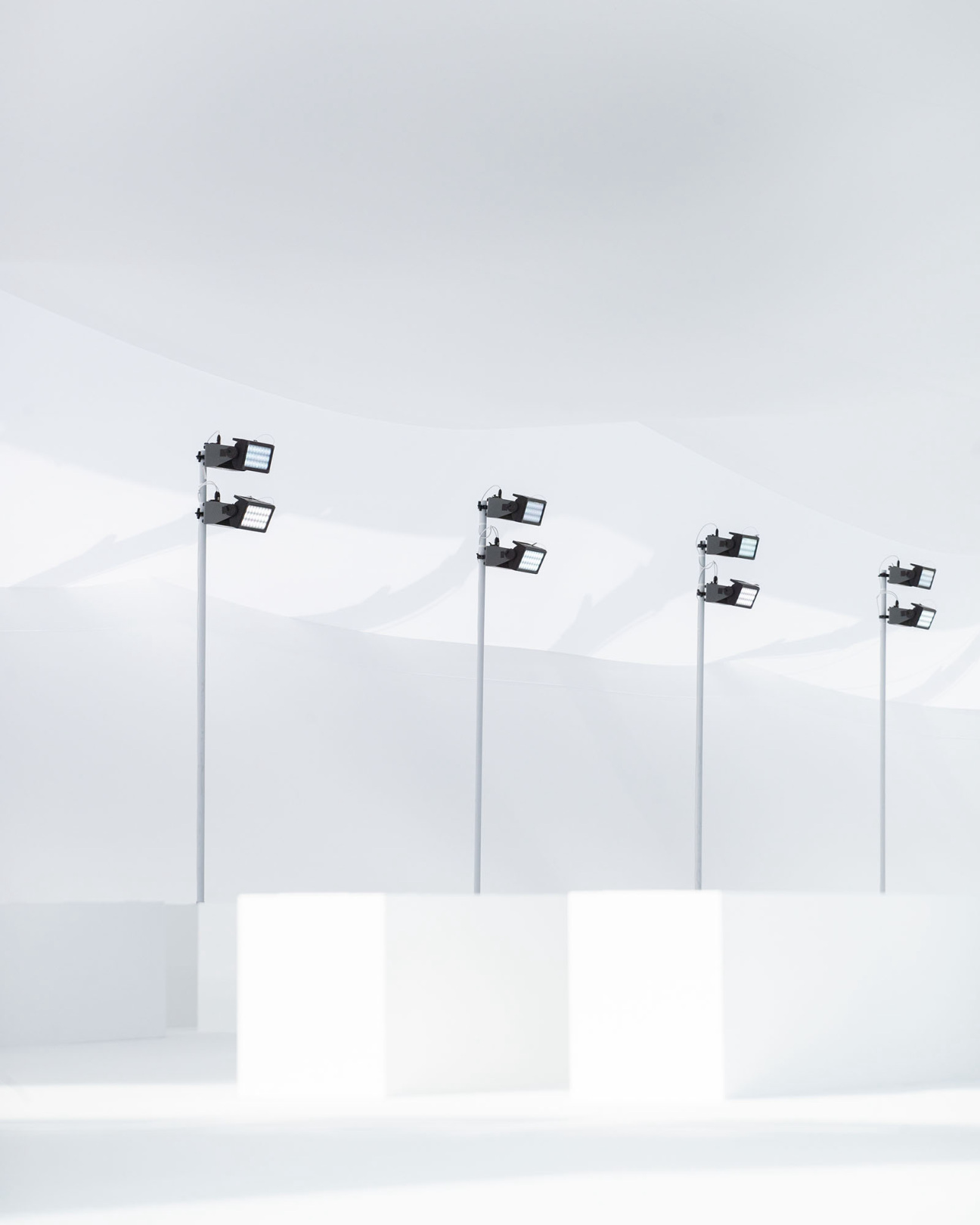 Outside glimpses of L'Ecole Militaire peeked in. The 18th century Parisian military complex—which served as a young Napoleon Bonaparte's training grounds—is vast, and still operational. Today, the space played host to a rotation of sharply tailored jackets, floral skirts, and chiffon dresses, in a collection that mimicked the architectural sensibilities of its surroundings.
Sheer, draped tops and stockings stretched over pumps highlighted Williams's fascination with technical engineering and gestural garments. Cher, Sigourney Weaver, Claire Foy, and more sat front row to see the designer's new take on Hubert Givenchy's beloved florals. Under the bright lights, the runway became a petri dish for new classics.