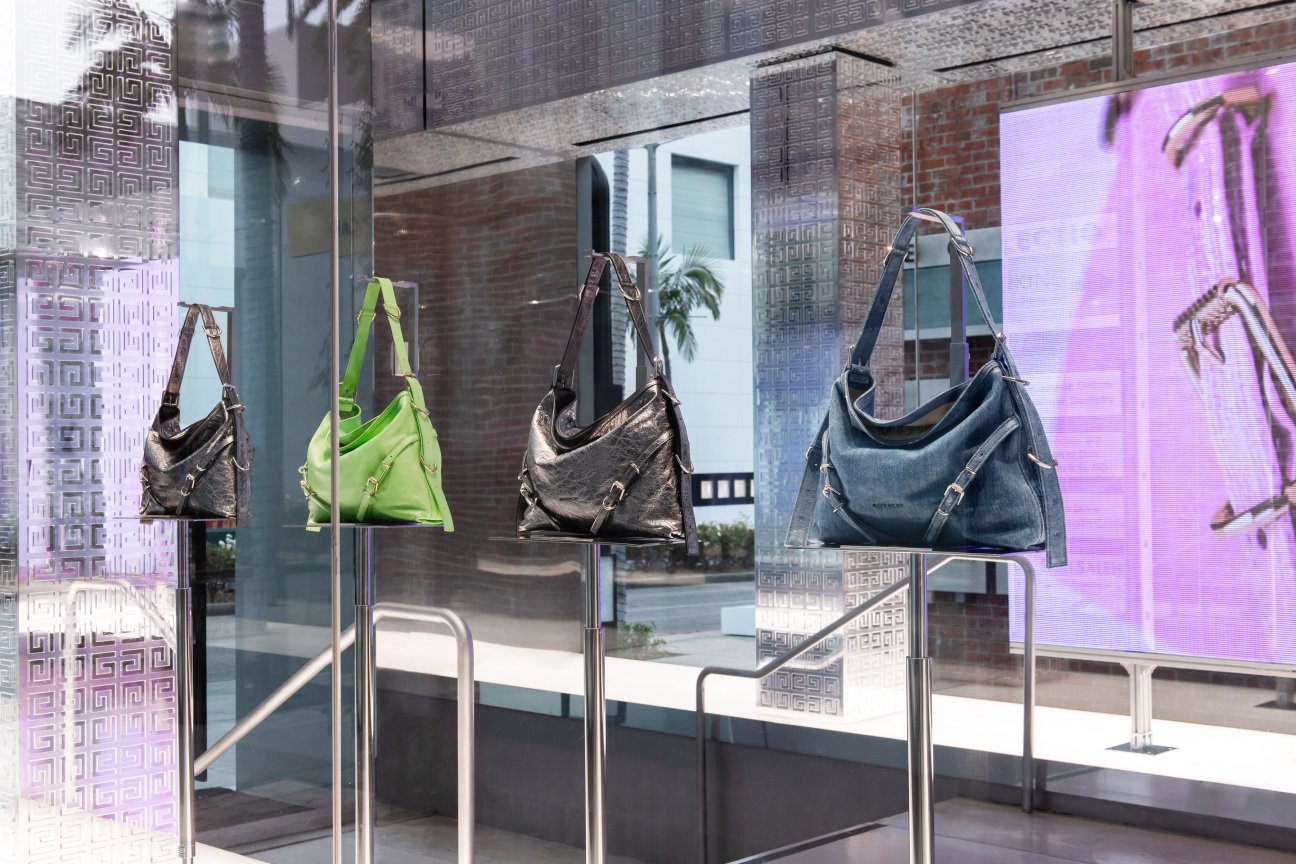 The House of Givenchy is coming to the West Coast's most esteemed luxury fashion hub: Rodeo Drive. The new shop serves as the brand's Los Angeles debut—6,500 square feet stocked with ready-to-wear pieces, accessories, and exclusive capsule collections. Adorned with 4G sculptures built in collaboration with British artist Ewan Macfarlane, 413 Rodeo Drive is a haven for long-time devotees of the fashion house—shelves and racks are lined with the brand's most recognizable and coveted items.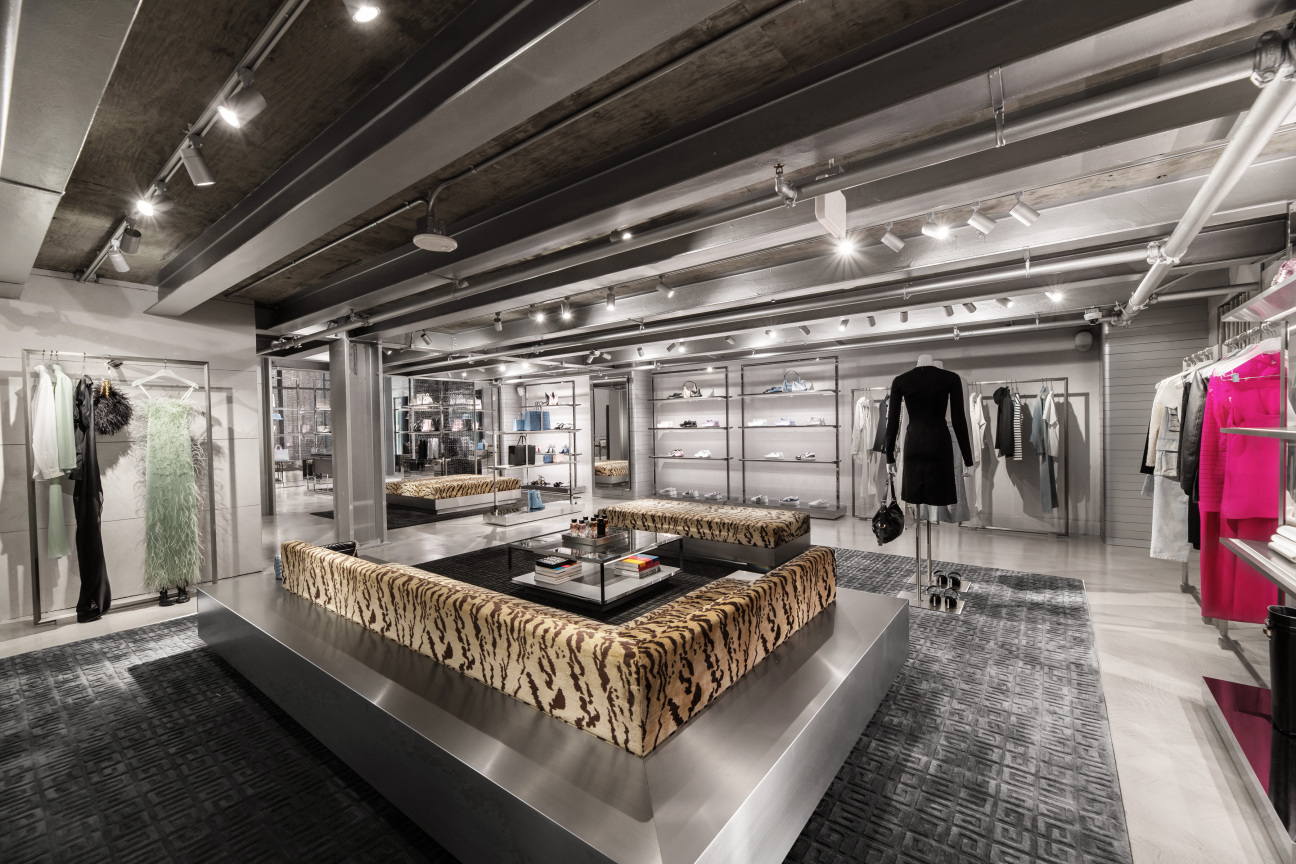 The star of the show will be the Givenchy Fall 2023 collection that made waves this past fall at the École Militaire during Paris Fashion Week. For the selection, Creative Director Matthew M. Williams toyed with rounder silhouettes and softened edges. The approachable nature of the brand's drop perfectly complements Givenchy's slouchy new Voyou bag, an instant fan-favorite and everyday bohemian piece that blends the refined French aesthetic codes with a tougher American attitude.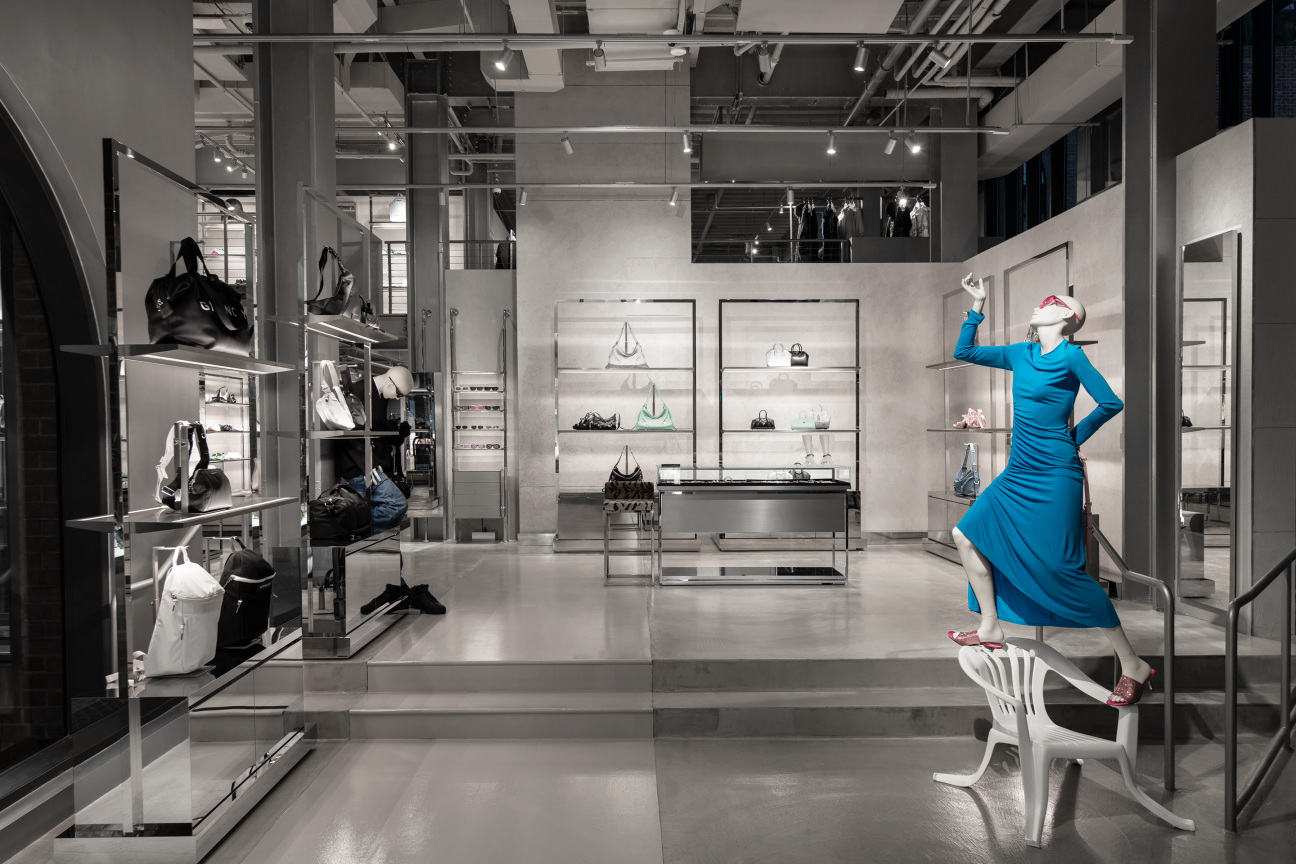 The store will also carry some particularly summer-friendly pieces—you won't have trouble finding a new pair of Shark Lock boots or Marshmallow wedges from the recently launched Givenchy Plage capsule collection, available in a range of pinks, blue, and bright orange.
Givenchy's ninth freestanding store in the Americas combines classic elements of the brand with Williams's sharp and modern take on tailoring and design. Mirrored rooms reflect the dynamic sculptures from Macfarlane, emphasizing the contrasting tones and materials of the store. It's a space where art and fashion coexist, and European and American ideals align.