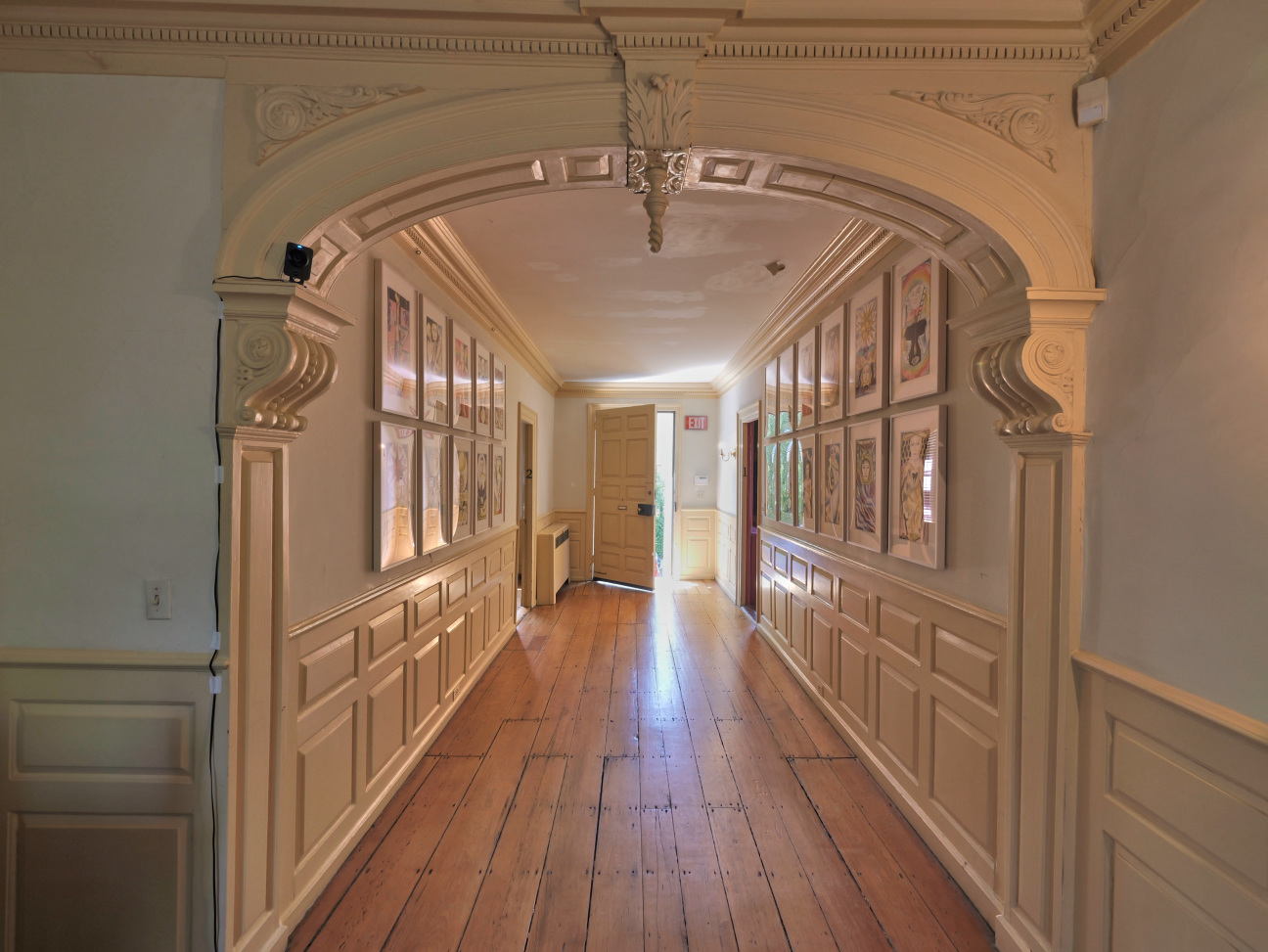 If you stand in just the right spot at the Kimbell Art Museum in Fort Worth, you can see two of art history's most famous cheating scenes at the same time: Caravaggio's The Cardsharps, 1595, and Georges de La Tour's The Cheat with the Ace of Clubs, 1630-34. Both images let us in on the game by simultaneously exposing the cardsharp's scheme and the mark's innocence. We immediately understand more than the players do. We see the mechanics of good and evil set in motion by the omnipotent artist who casts these roles.
More than 200 years later, Paul Cézanne reapproached the popular genre of card play with less cynicism and ego. In a now-famous series, Cézanne depicted laborers gathered in sober and intimate concentration, making the case for cards as a rare bastion of communal leisure rather than a bourgeois-coded space of liars, losers, nefarious men, and fallen women. In doing so, Cézanne repositioned art as well. Painting was no longer a place to work out power dynamics or push the morality of the elite; it was an earnest site of collective pleasure, personal meditation, and pleasing, ready-made compositions.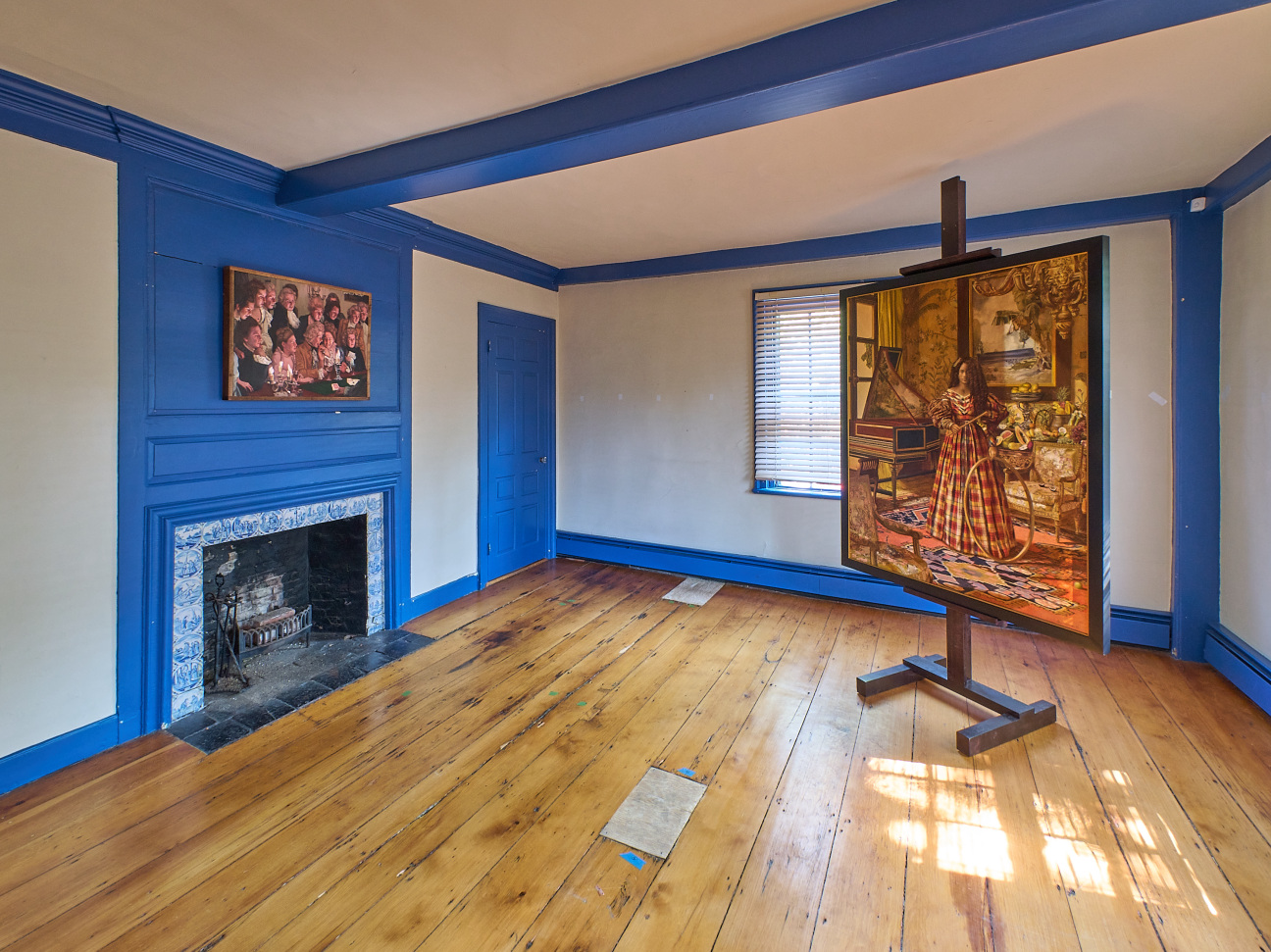 Leaping forward more than a century, I found myself amongst more than a dozen new interpretations of the motif at curators Alison M. Gingeras and Dodie Kazanjian's "Games, Gamblers and Cartomancers: The New Cardsharps," a group show at the Newport Restoration Foundation's Vernon House, a newly public historic home in Newport, Rhode Island.
Perhaps emboldened by the home's 300-year-old bones, Gingeras and Kazanijan—along with an impressive cadre of artists including Francesco Clemente, Karen Kilimnik, Rob Pruitt, and Sanya Kantarovsky—invite us to reconsider the long-standing relationship between gaming and art. What I adored about the exhibition's premise was that it was not based on the artists' shared biographies, media, or interests. Instead, it started with some old-fashioned accusations. Questions like, "Are artists really liars, cheaters, and thieves?" and "Is genre a dead way of looking at painting?" Better still, the answers weren't no. It's complicated.
John Currin, the reigning king of genre painting, was happy to have a curatorial prompt. "All I want to do in this life is paint. My biggest anxiety, like most artists, is that I don't have any ideas," says Currin. "All I can do is have ideas about the way things ought to look, and that's why I like genre—because the idea's been farted up a hundred years ago, so you can just go into painting it, and then the idea will sort of appear halfway through the process like this one did."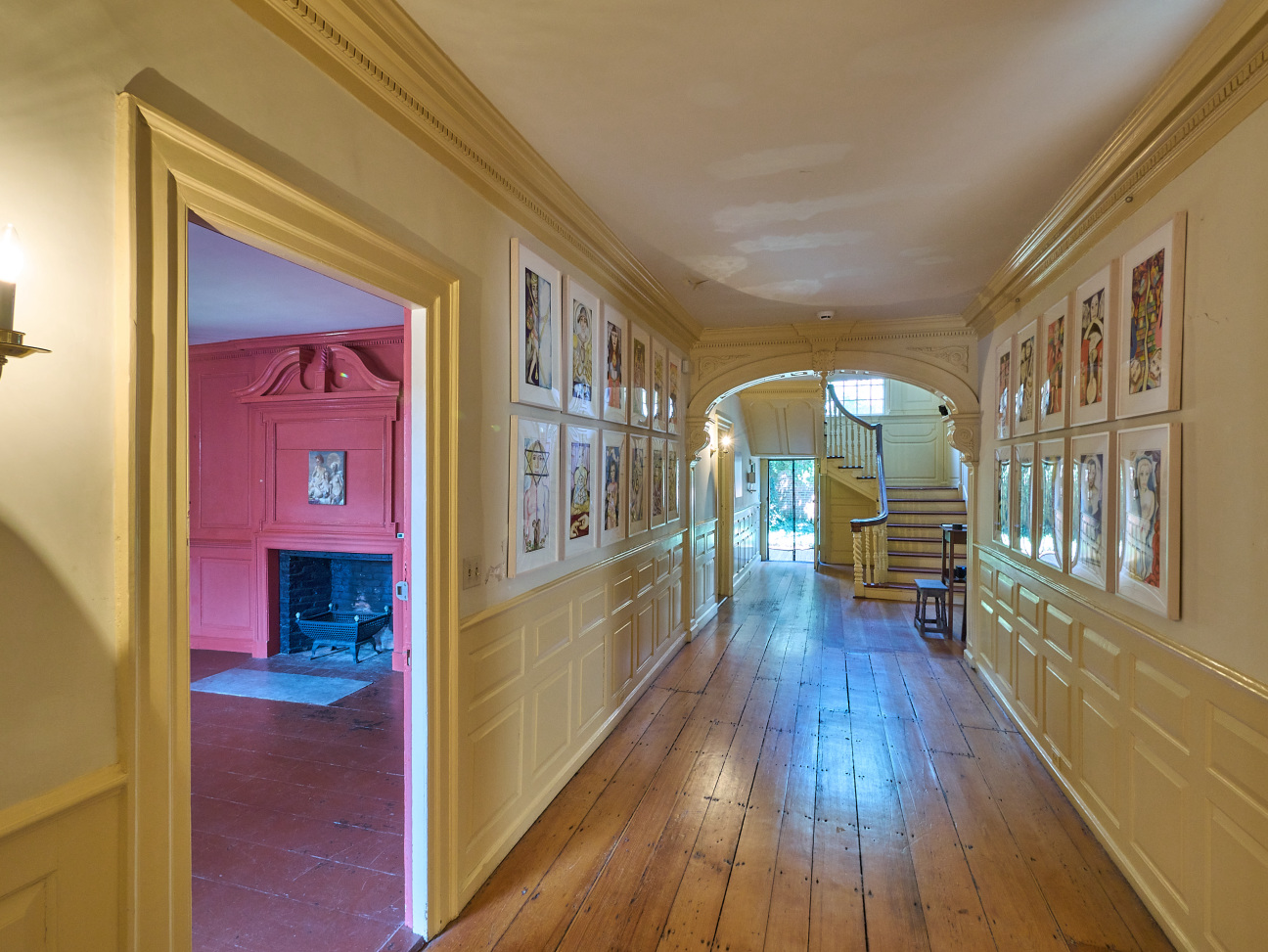 Currin's contribution to the exhibition is a small painting depicting a gaggle of weather witches with their crotches out and cards held close to their chests. It hangs in one of the house's front salons, where a Hieronymus Bosch-like mural of floral tendrils has been restored after being whitewashed for its penial-shaped greenery. "What I liked about the card player thing is it's a super uncool genre in today's context. No one is doing it," continues Currin. "While at the same time, looking down at your hand in absorption is weirdly pertinent. I'm sure there'll be millions of images created of people looking at their phones before they pass a law to implant them surgically."
The act of looking down at one's cards was also on the mind of Cecily Brown, whose contribution was a vitrine of double-images inspired by pornographic playing cards she found in the 1960s cult periodical, Eros. "I have this kind of dumb fascination with the reversed image and the upside down because it reminds me of what it's like to paint," says Brown. "When you are trying to do a nose, you don't think to yourself, Okay, it is time to do the nose, because then all your ideas about what a nose looks like come in. You have to just try and look at it in this free way, as a form, as something you haven't seen before. So if you copy something upside down, you get away from that trying. You see it in a fresh and abstract way."
Brown's way of describing double imagery echoed through my conversations with participants like Hadi Fallahpisheh, who told me it was the backwardness of the premise that ultimately set his imagination loose. "The word cardsharps makes me think of someone who knows the rules so well and has the skills so much under their control that they are able to break them," says Fallahpisheh. "Could be artists, could be gamblers." Rob Pruitt blurred the line even further. The word cardsharp, he says, brings to mind "a skillful cheater, which is almost like being an artist."
No one went as far as admitting to cheating on the record, but Tina Barney did say she used to dabble in bridge, an experience that came in handy when producing a new series of photographs and one tantalizing video centered on the manicured hands of Happy van Beuren, a Rhode Island Campbell Soup heiress with a famous weekly game. Asked what other games she favors, Barney answers in her signature biting wit. "I don't play any games anymore but I played Canasta and Backgammon years ago," she says. "I'm quite uncompetitive. My only goal, if I play, is to play well enough to be asked again." If it were me, I'd ask them all back for another round.
"Games, Gamblers and Cartomancers: The New Cardsharps" is on view through October 1, 2023 at The Vernon House in Newport, Rhode Island.