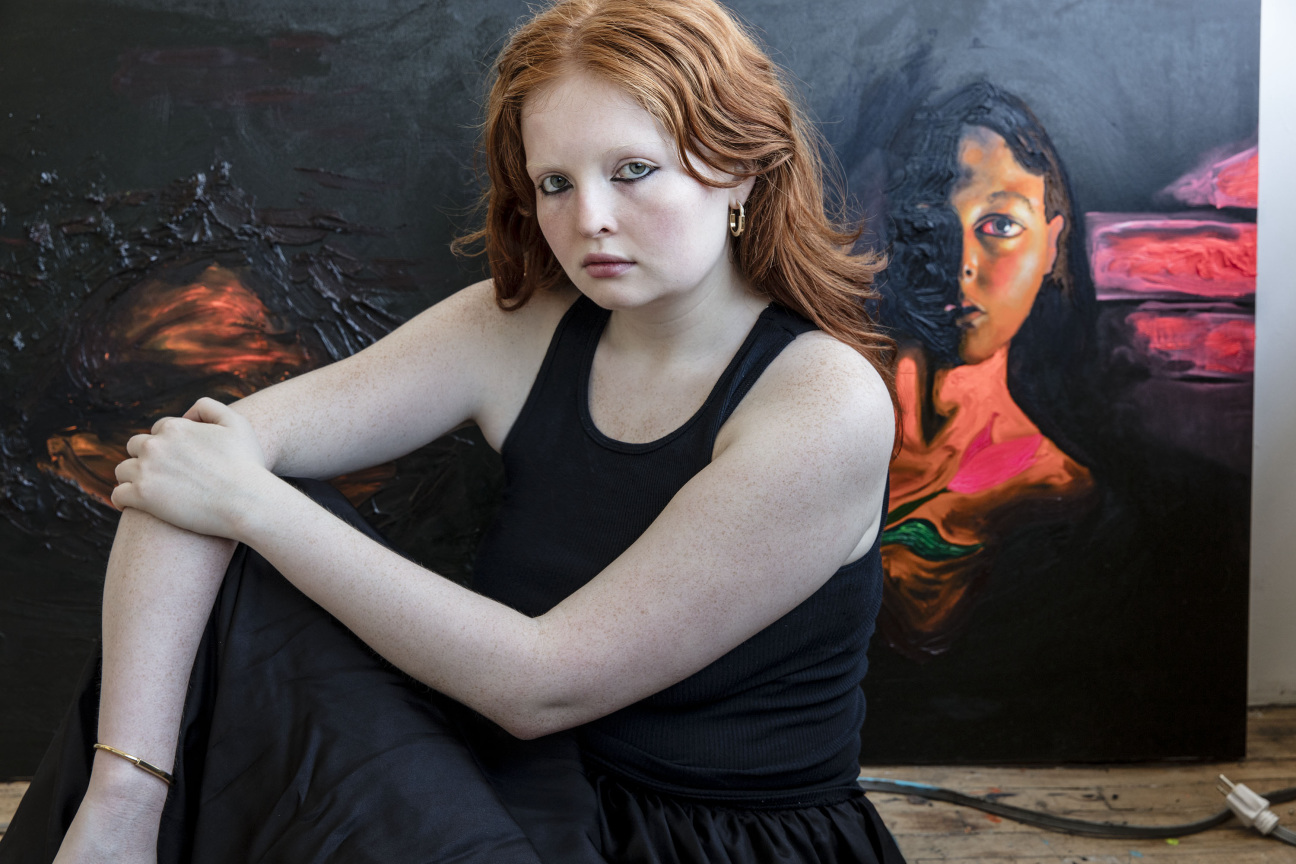 In Breakfast at Tiffany's, Truman Capote writes, "I love New York, even though it isn't mine." In a metropolis known for its high highs and low lows, true kinship can be a particularly rare and electric find. Still more elusive is that creative kismet—the alignment of community and calling—that makes life feel its fullest.
These bonds are at the heart of Tiffany & Co.'s recent collection, Tiffany Lock. Inspired by the jaws of a padlock, a house motif since the 1880s, the constellation of sloping, modern pieces pays homage to the connections that bind us, irrevocably, to one another. In the spirit of this new classic, six of the city's creatives reflect on the role of chosen family—the people we discover in the wild and keep with us—in making a life, and making work, in New York.
Ella Emhoff
New York-based model and knitwear designer Ella Emhoff cemented herself as one of New York Fashion Week's quirkiest players last February with a presentation showcasing her rabbit ear balaclavas and color-block pullovers. Even as she pivots into the fine arts, the recent Parsons grad remains a devotee of the fashion scene, stitching Gucci hair clips, Sandy Liang slippers, and Puppets and Puppets handbags onto stretched canvases. This fall, she sat the fashion maelstrom out, opting instead to bring her craft to the masses in the form of a knitting club that will be open to the public. "Knitting is fun, I want everyone to do it," she says with a laugh. "And I'll force it down your throat until you do."
"My community has been forming since the moment I moved to New York. I grab people along the way—whether they're in business, accounting, architecture, whatever—everyone has something, and I get so much value from that. I use my friends as models for my knitwear; I use them as inspiration, as references. Talking to the people I love always feeds into my work, which has a lot to do with nostalgia, and my own stories from childhood.
Last season, I invited my community—everyone—to my New York Fashion Week pop-up presentation. It was the first time ever I'd seen them together in one space. All of my people! It was very impactful to watch them laugh and talk with each other. It was a moment that I'll never forget. It felt very New York, and it also felt like a very pivotal moment in my life. I thought, 'Wow, I really do have such a good support system in this city.' It made me feel really blessed to live here."
Miwa Susuda
In a Bond Street basement, Dashwood Books acts like a life raft, keeping New York's photography community inspired and afloat. At its helm is Miwa Susuda. Following a degree in curatorial studies at the Fashion Institute of Technology and stints at institutions like the Asia Society, Christie's, and the Brooklyn Museum, the Tokyo native carved out a niche as Dashwood's manager and the founder of Session Press. This fall, Susuda is hard at work on two monographs, out in November, that spotlight the work of Daidō Moriyama and Wing Shya.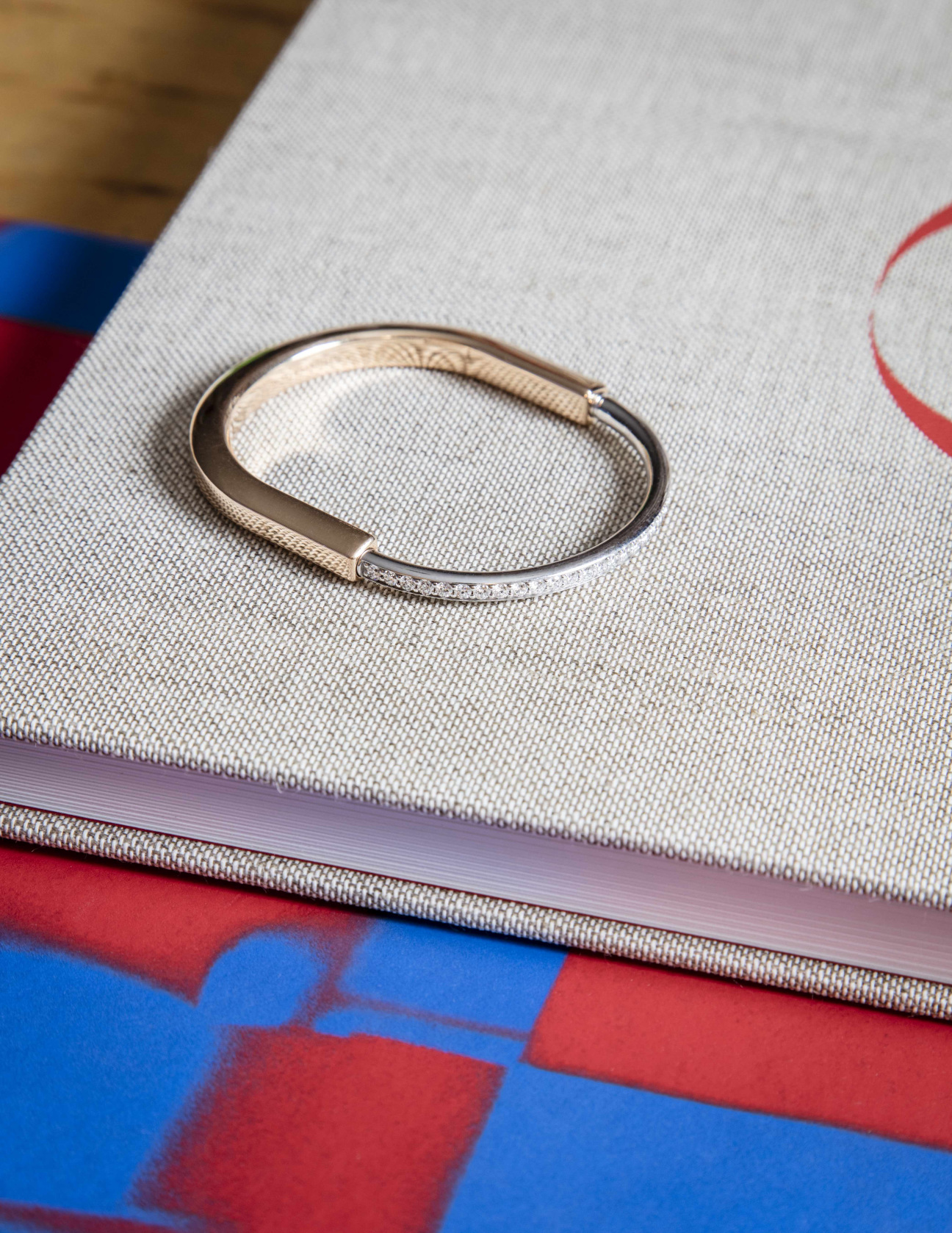 "The 'My Favorite Dashwood Friends of the Day' concept started when Covid happened. We had just reopened the store, and people came in and supported Dashwood Books even though they had lost their jobs. I was so touched by that. Newspapers were saying that New York was 'over' because the rent was too expensive, and that everything would become virtual. But people were yearning for a real community, and I thought we needed the store more than ever.
Emotions are three-dimensional. They require body language, a tone of voice, and eye contact. Dashwood's importance in the art community shows that big data and generalistic approaches sometimes forget the smaller voices that matter so much in society. In Shinto, we have the philosophy of naka-ima. It means that you should focus on what you see in front of you, kind of like the Western idea of the 'power of now.' David Strettell, the founder of Dashwood, and I believe in New York. We believe that we are not done yet."
Tess McMillan
Texas native Tess McMillan left high school as a teenager and moved to New York after being scouted on Instagram. Half a decade later, the model has amassed an encyclopedia of cover stories, editorial campaigns, and catwalk moments—all while somehow carving out time to paint. In her work, McMillan captures her friends, and herself, against backdrops of urban and domestic ennui. Her gift for blending the mundane and the hallucinatory has landed the artist a solo show at Paris's Laurence Esnol Gallery, opening this October.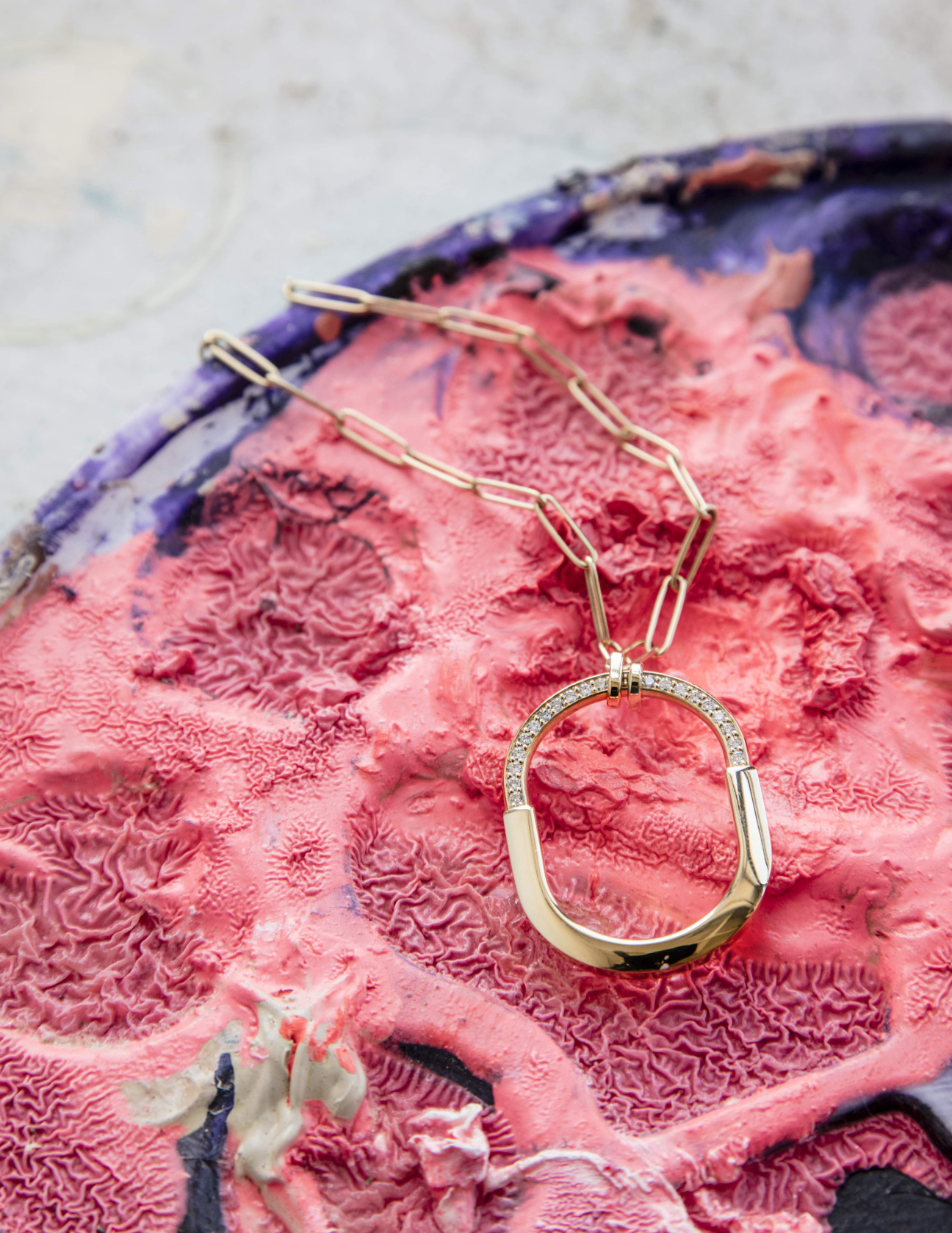 "Growing up in Austin I had this narrative about myself that I didn't make sense to people. I thought that was something that was going to last forever, until I got to New York. I was like, 'There are people in the world that make sense to me.' At first I was lonely here, but not in a bad way. I went to the movies a lot, I wandered the city, I would go to random restaurants, order the cheapest thing on the menu, and sit there for 500 hours because I didn't have a lot of money.
Now, all my closest friends are a 15-minute walk from me, and we all live next to Fort Greene, my favorite park. We have a group chat, and all we have to do is text, 'Park?' Within 30 minutes, we're there together. The kind of people I gravitate towards have to operate with a level of delusion because it can be so harsh living in New York. There's a sweet spot between authenticity and delusion."
Ghetto Gastro
"Where food goes, so go its people," reads the Ghetto Gastro mission statement. The collective's three founders—Jon Gray, Lester Walker, and Pierre Serrao—are dedicated to taking the culinary legacy of the Bronx nationwide. Gray and Walker met as children, and fell in with Serrao when they became neighbors in Long Island City. That sense of serendipity has guided the brand through its countless ambitious undertakings. For the trio, the goal is to give the borough that raised them its flowers, and food is the tool of choice.
Jon Gray: "All of us at Ghetto Gastro like a lot of the same things, but there's enough diversity of thought to create interesting dynamics. We challenge each other. I love that I'm on this journey with my brothers—we're growing together and sharing these experiences that aren't normal for people who come from where wecome from. The Bronx is a big source of inspiration for us—it's an incredible feeling to share our work with people who know our story and have the same reference points. It's special when you get on the elevator in your building and somebody who knew you as a kid asks how your grandmother is."
Lester Walker: "When I think of the Bronx, I think of three colors. Green, because we're the borough with the most nature in the city. Black, for the color of our skin. And red, because we're always striving to reach that bullseye. Because we grew up in New York, we have so much to offer—the ways we talk, the ways we remix and innovate. We say that we want to be the lords of the kitchen cupboard. And now we are—we're on the shelves at Target. Our packaged products are feeding not only the Bronx, not only New York, but the nation. That fact is pretty remarkable."
Pierre Serrao: "Family are the people that you choose to keep around you. We've been together for so long and through so much as a unit. We've definitely created that bond. That includes our close tribe, the people who help and motivate us on a daily basis. When it comes to building the future, we're always like, 'What's next?' We don't take time to sit down and relish our accomplishments in the moment. We're too busy thinking about how to take this shit to the top. As long as we keep on the trajectory that we're on, the future looks bright. It's always forward, never backwards."
Creative Direction by Nic Burdekin and Lucas Lefler
Hair by Erin Piper Hershleb
Makeup & Grooming by Deanna Melluso