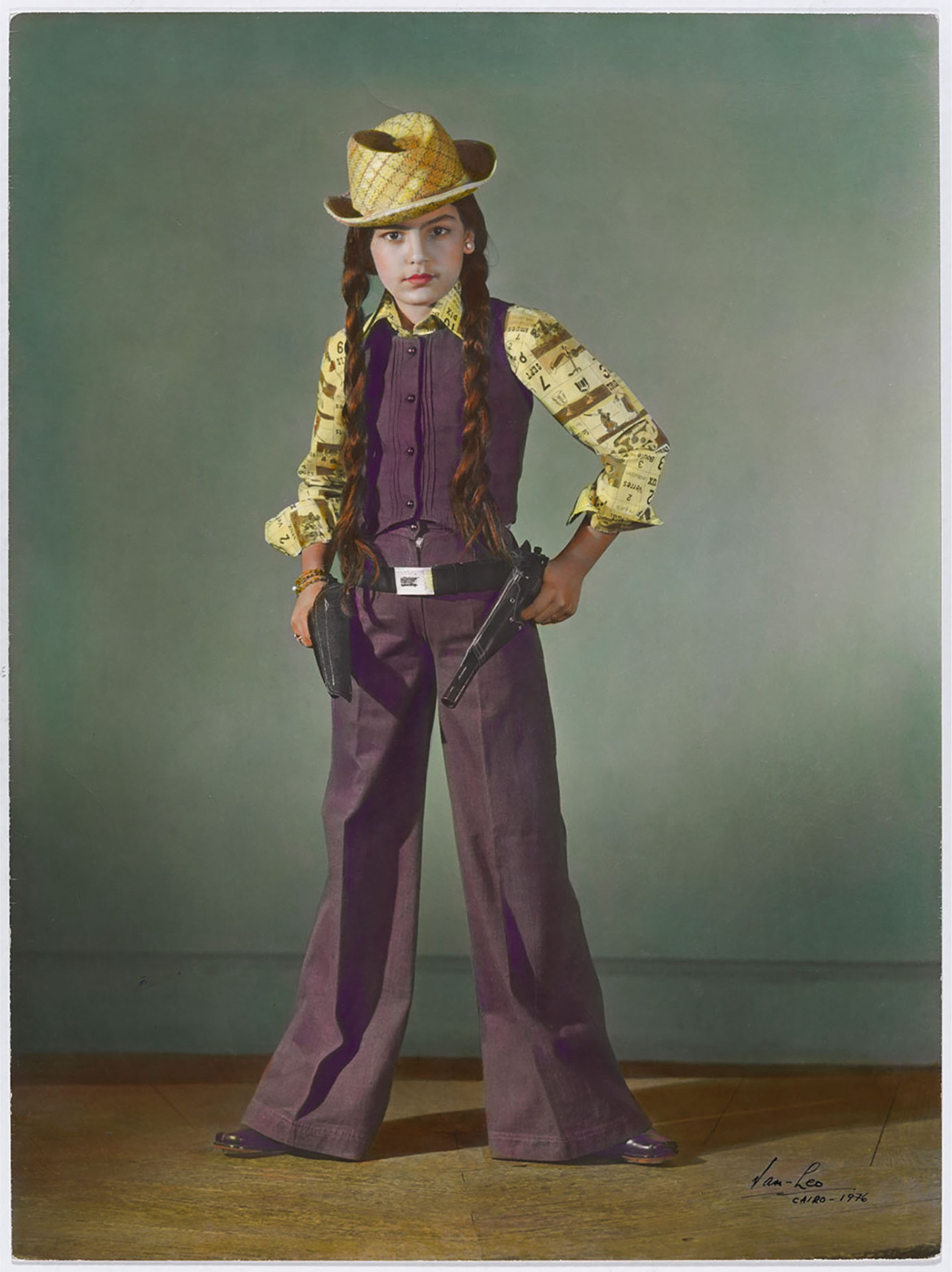 Welcome to This Week in Culture, a weekly agenda of show openings and events in major cities across the globe. From galleries to institutions and one-of-a-kind happenings, our ongoing survey highlights the best of contemporary culture, for those willing to make the journey.
"Becoming Van Leo"
Hammer Museum Los Angeles
Beginning the 1930s, when he first picked up a camera to snap pictures of his friends and family, Egyptian photographer Van Leo spent the entirety of his career honing his craft, experimenting with textures and cultural influences, and rethinking traditional perceptions of the East and West. Today, the late artist is recognized as one of the Arab world's most celebrated studio photographers of his era. Curated by Negar Azimi, this retrospective traces the course of a remarkable career. "Becoming Van Leo" is on view through November 5, 2023 at the Hammer Museum in Los Angeles.
"Widow's Walk"
Winter Street Gallery Martha's Vineyard
"A widow's walk" was born in New England as a tongue-in-cheek architectural term, but over time the joke faded and now is often mistaken for moribund sincerity. Thanks to Adam Charlap Hyman, Andre Herrero, and Winter Street Gallery, 19th-century fishwives are getting their revenge with a group show that pays homage to the true purpose of widow's walks: rooftop access for firemen who often needed to work from the chimney down. To that end, the architects have festooned the Martha's Vineyard gallery walls with trompe l'oeil burn marks which lick harmlessly at works by artists who tend to toy with cliches of desire, like Eli Ping and Andra Ursuta. This show is not to be missed—even if your lover is. "Widow's Walk" will be on view from July 22 to August 27, 2023 at Winter Street Gallery in Edgartown, Massachusetts.
"Natural Causes" by Chloe Wise
The Ranch Montauk
New York-based artist Chloe Wise, darling of a younger, Internet-fueled generation of art fans, is bringing her evocative sculptures, drawings, and oil paintings out East to the nation's longest-running cattle ranch, now a site for exhibition guests willing to make the trek. Wise's work spans an array of media, all examining self-construction with a sardonically humorous tone. "Natural Causes" will be on display from July 22, 2023 at The Ranch in Montauk.
Upstate Art Weekend
Catskills and Hudson Valley
The annual Upstate Art Weekend is back this year with its fourth edition. What started as a small-scale event, counting only 23 participants in 2020, has expanded over the years, now with a roster counting over 130 names. Guests have the opportunity to participate in a wide variety of programming, including a loom weaving class at AR Studio, Nathan Young's book release at Art Omi, and a group exhibition of paintings and ceramics at Alexander Gray Associates. Upstate Art Weekend will take place from July 21-24, 2023 at a variety of locations in the Hudson Valley and Catskills.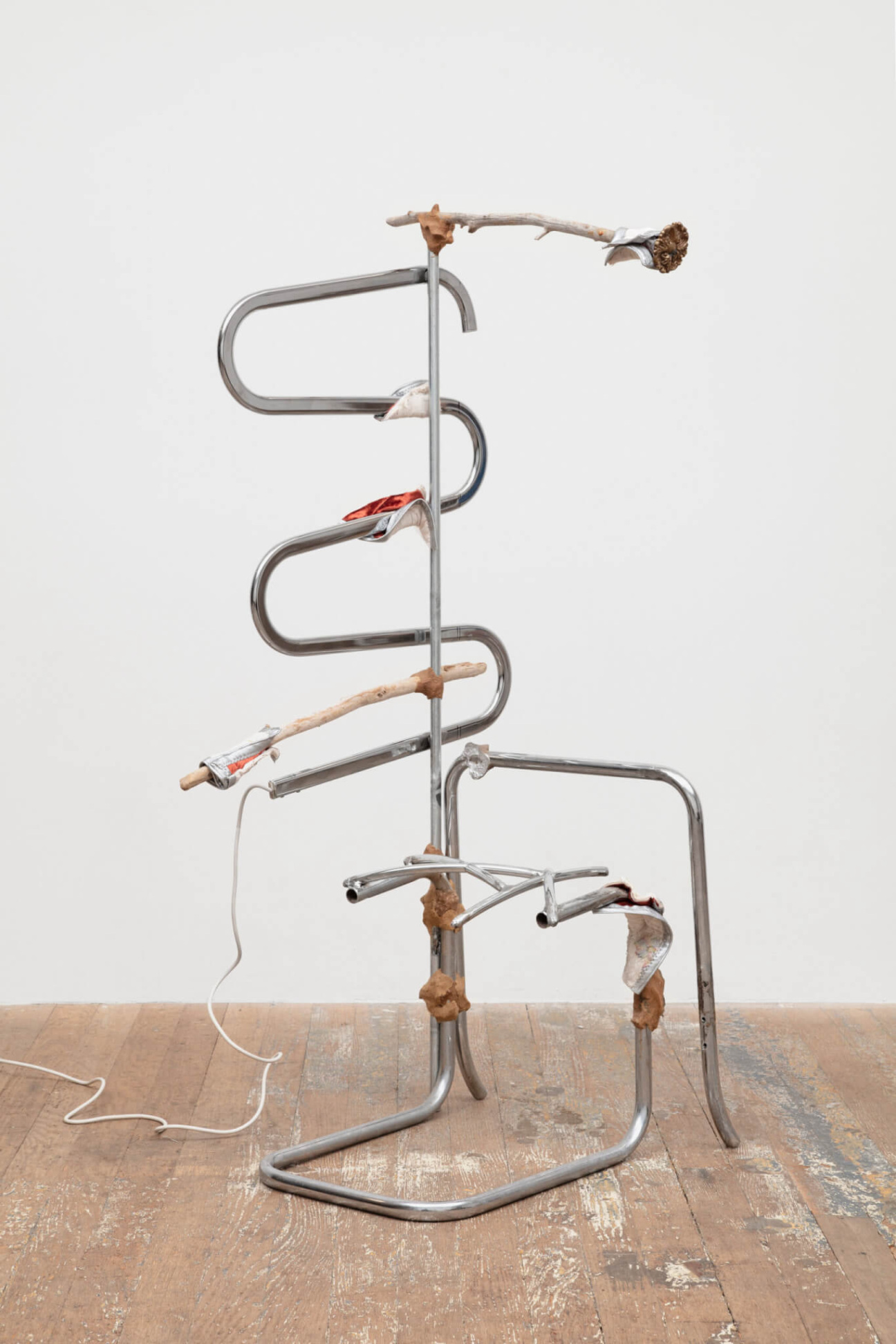 "darling, your head's not right"
François Ghebaly New York
Much like mistakenly using a word in place of a similar-sounding one in conversation, artists too can misplace and transform meaning in their work. Curator Danica Lundy draws on this notion of accidental porousness in a group exhibition featuring work from artists including Julian Alexander, ASMA, Danielle Brathwaite-Shirley, and Dana Lok. "darling, your head's not right" will be on view from July 19 to August 19, 2023 at François Ghebaly in New York.
"MADE IN THE DARK"
Clearing New York
Clearing is bringing the works of Valerie Keane, Eli Ping, Clayton Schiff, Supawich Weesapen, and Blair Whiteford to Lower Manhattan with a new group exhibition. Each artist's installations are deserving of praise as stand-alones, but when Ping's noted minimalist sculptures are contrasted with Whiteford's intricate charcoal abstracts and Schiff's colorful, cartoon-like sketches, it makes for an even more exhilarating viewing experience. "MADE IN THE DARK" will be on view from July 19 to August 25, 2023 at Clearing in New York.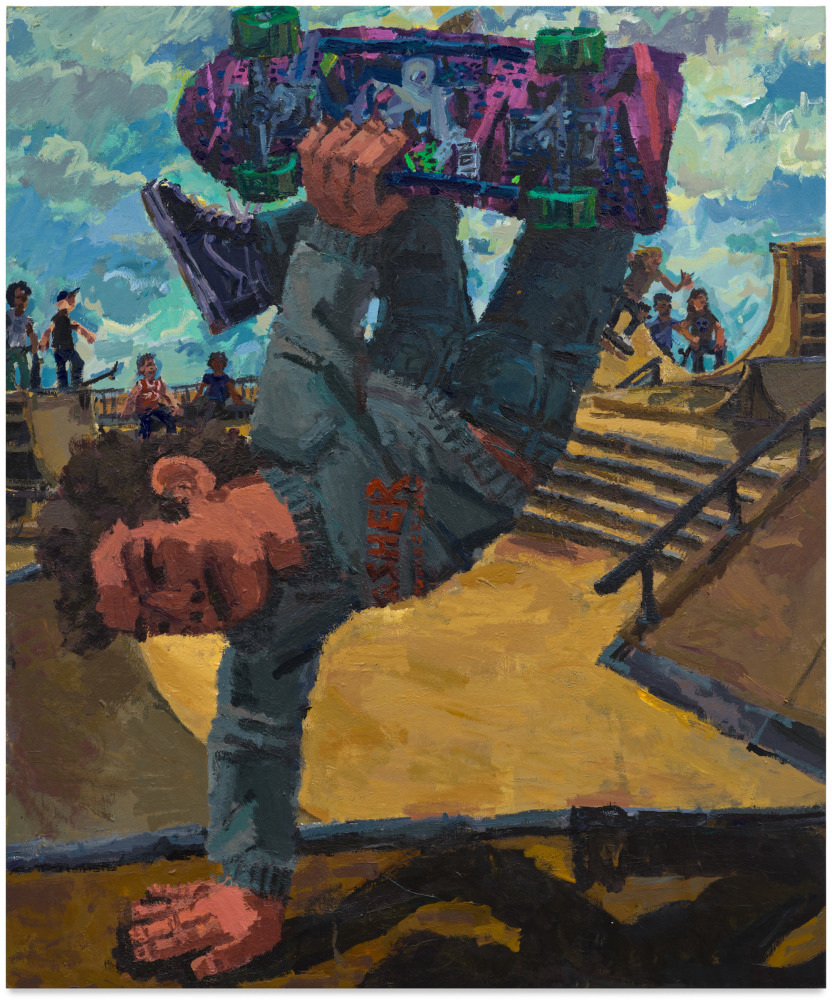 "Rabble Rouser" by Todd Bienvenu
Harper's Los Angeles
As artist Todd Bienvenu nears fatherhood, he reflects upon his life thus far in this autobiographical exhibition. The textured acrylic canvases depict his many interests and inspirations, including surfing, skating, punk music, and his role as a husband. Bienvenu's trademark style of densely layered paint and broad brush strokes brings his work to life as he toggles between memories of childhood and confrontations with adulthood and imminent parenthood. "Rabble Rouser" will be on view from July 20 to August 25, 2023 at Harper's in Los Angeles.
"Anna Jermolaewa"
Kunsthaus Bregenz Austria
The bottom floor of Kunsthaus Bregenz will be adorned with works from Anna Jermolaewa all summer long. The highly topical pieces reflect the artist's journey to Austria as a Russian dissident in 1989 and the co-founding of the first opposition party in the Soviet Union. Her unique outlook on the nation's politics is explored in an astute yet comical manner in her works, including Chernobyl Safari, 2014/23; Famous Pigeons, 2021; and Dining Room, 2017. "Anna Jermolaewa" will be on display from July 15 to December 29, 2023 at Kunsthaus Bregenz in Austria.
"Sculpture Into Photography"
Moskowitz Bayse Los Angeles
"Photography into Sculpture," the Museum of Modern Art's 1970 landmark exhibition, was one of the first to explore the artistic practices that challenge the photographic status quo. Today, the Moskowitz Bayse gallery brings "Sculpture into Photography" to Los Angeles, a group exhibition that contemporaneously reworks the MoMA show's original thesis. The exhibition showcases works by Matthew Brandt, Soo Kim, Rachael Browning, Valerie Green, among others. "Sculpture Into Photography" is on view through August 15, 2023 at Moskowitz Bayse in Los Angeles.